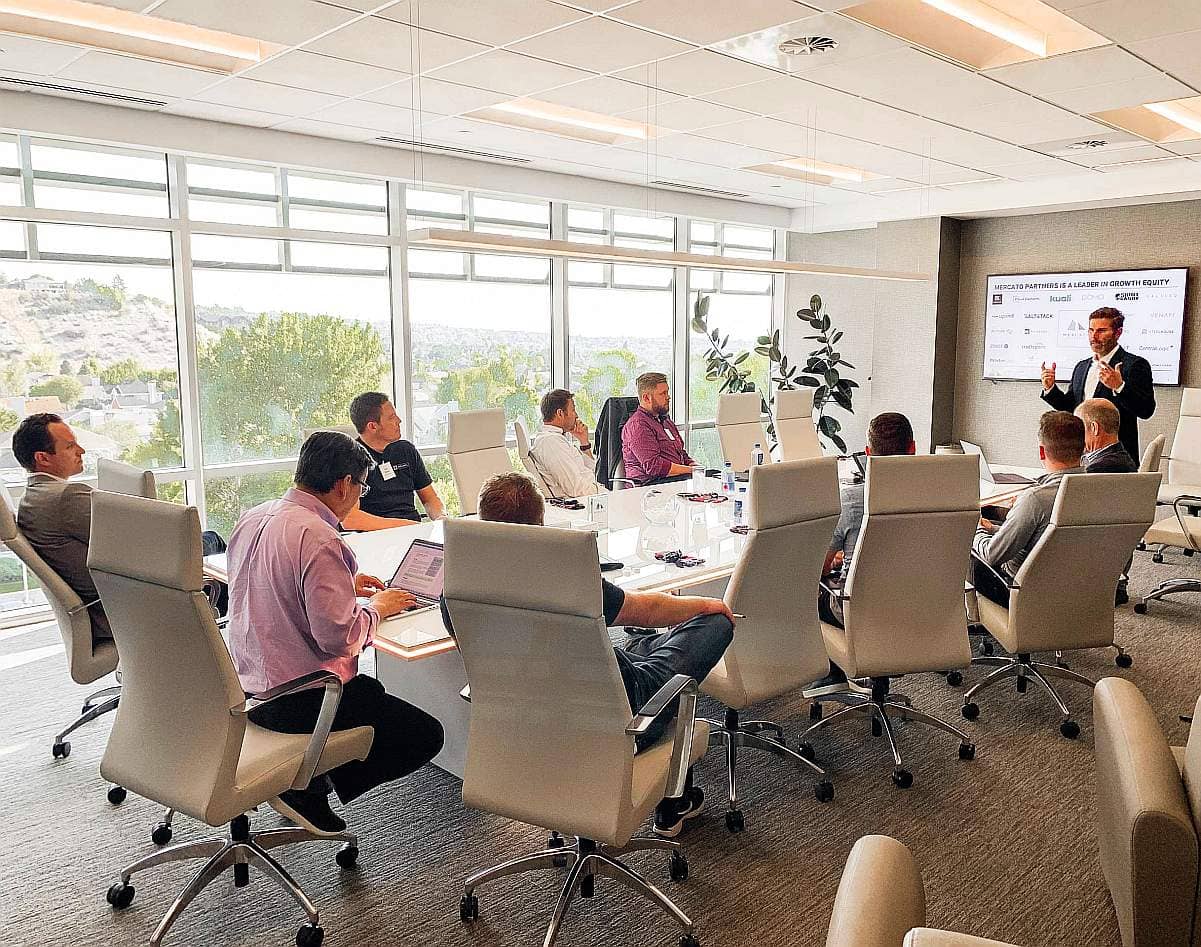 $5+ Billion in Exits for Mercato Portfolio in 2020
For Mercato Partners, the Cottonwood Heights, Utah-based investment firm, 2020 has been a heckuva year. Since its founding in 2007 it has made 28 investments. This year six of them have had exits, four of which with valuations over $1 billion: Venafi, Workfront, Cradlepoint and Galileo.
Mercato's 2020 wins include:
In December, Venafi, a Salt Lake City-based cybersecurity company, was acquired by Thoma Bravo, a transaction that valued the company at $1.15 billion.
In November, Adobe announced its intent to acquire Lehi-based Workfront for $1.5 billion.
In September, Ericsson bought Boise-based wireless networking company Cradlepoint for $1.1 billion.
In September, Lehi-based automation tool provider, SaltStack, was acquired by VMWare for an undisclosed amount.
In April, payment software company, Galileo, located in Salt Lake City, was acquired by SoFi for $1.2 billion.
In February, Simplus, a Salesforce consulting company headquartered in Salt Lake City, was acquired by Infosys for $250 million.
Mercato is home to four unique funds intentionally all under the same roof, in order to leverage the synergies and talents of the Mercato platform teams. The company has a growth fund (Traverse), a secondary investment fund (Alpha), a venture fund (Prelude), and a restaurant Fund (Savory) that, interestingly, was started in June 2020, in the middle of an industry-scorching pandemic year whose awful effects on the restaurant industry have produced dismal headlines across the nation, and indeed, the world. And yet, against the odds, Savory has enjoyed a remarkably bountiful year marked by opportunity, growth and expansion.
Traverse focuses on underserved markets and is managed by a team of experienced investors and operators, giving growth-stage companies not only capital for strategic deployment, but also knowledge and insights gained from decades of performance across multiple industries, geographies, and economic conditions. The same holds true for Prelude but with a focus on early stage technology companies, and with support of a performance team of experienced professionals. Alpha has invested in over two dozen companies aligned and the principles of sustainable development, healthcare and wellbeing, diverse leadership teams, and economic development.
See previous detailed TechBuzz write-ups on five Mercato portfolio companies: Aumni, HireVue, Venafi, SaltStack, and Workfront (with more on the way).
Mercato typically invests between $7 million and $15 million in its portfolio companies. "What the world does not need is one more growth capital provider writing checks for $30 to $50 million dollars," says Greg Warnock, Co-Founder and Managing Director of Mercato Partners. A check size of $30-$50M is too big. It creates too much dilution and probably undermines the company's spending discipline."
Mercato's four funds—Prelude, Alpha, Traverse, and Savory—all use the following playbook:
They focus on overlooked and underserved geographies where they tend to find investments that they consider more fairly priced and where their investment dollar goes a little further—it is no secret that labor, occupancy, infrastructure, services all cost less in Salt Lake, Boise, Denver and St. Louis than they do in Los Angeles, San Francisco, Boston or New York.
They look for demonstrated organic growth in companies that can show between 40% and 200% growth per year. "We want to put fuel in their tank, keep them on the fairway and help them realize their potential," says Greg Warnock. "We are not turnaround artists. We are not fixing broken things. We are not crafty financial engineers. We are growth experts."
They embrace the concept of "smart money." Their value-add component is their team of experienced operators, with deep experience in their disciplines that they apply to the unique moment of the portfolio companies' growth stage.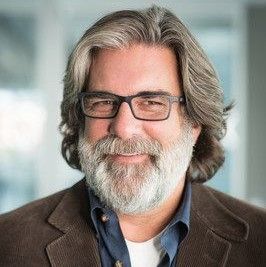 "This was one of the ideas behind vSpring," said Warnock, referring to the first fund that he co-founded with Paul Ahlstrom, Dinesh Patel, Ed Ekstrom and Scott Petty in 1999. In 2013, vSpring merged with Signal Peak Ventures. Warnock left vSpring to found and become managing director at Mercato Partners and Ahlstrom left to found Alta Ventures and Alta Growth Capital in Mexico. "vSpring was all about 'smart money'—and value-add. Most of the investment value was actually delivered in the boardroom. The same principles go for the four Mercato funds," says Warnock.
With Mercato's newest fund, Savory, a $90 million fund, launched in June 2020—not an especially auspicious time for the restaurant industry. At the beginning of the pandemic, the Savory team was confronted with the sobering estimate that a third of all restaurants that have closed in 2020 will never reopen. "We were hearing a lot of bad news from food and beverage operators who painted a dark picture of what was going to happen to the industry," said Warnock. "But instead of caving to defensiveness, the Savory team went on offense and formulated 'DEFCON 1, 2, 3, 4, and 5 responses' ranging from normal operation to fully closed, lights out, nobody working. We set out to move up and down that scale according to Utah's Governor or CDC recommendations within an hour's notice."
"Our proactive strategy focused on new challenges such as selling to food to companies, first responders, families at home; creating new food packs; figuring out the logistics of curbside pickup; coming up with loyalty programs; re-engineering menu items including deleting items that are too complex to create and adding others that fit the times." said Warnock.
As with its several exits of the other three Mercato funds, 2020 has been good for Savory. Its platform restaurants have not only survived one of the worst years on record for restaurants, but they have thrived and expanded as real estate costs dropped and lease terms improved. Since the pandemic started last spring, for example, Savory platform restaurants have expanded into 15-20 new locations. "For those prepared to take advantage of market upheaval and can think outside the box, as we have seen with the Savory team, 2020 has produced outsized results," said Warnock.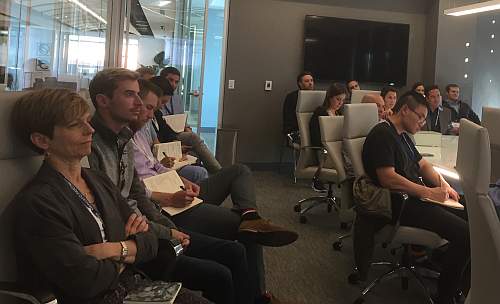 Applying the standard Mercato playbook, the Savory team focuses on the 'work of the business' and relies on the restaurant operations to the founders and restaurant management teams. "Everything that happens within the four walls of a restaurant is handled by the founders," says Warnock. "but everything that happens outside those four walls–site selection, construction management, recruiting, marketing, loyalty programs, training, and technology—are all handled by an experienced Mercato platform team—food and beverage industry-experienced operators who know the business."
"If you are an owner in the restaurant business, working in the kitchen making sandwiches and a pandemic strikes, it is very hard to work 'in your business and work on your business' at the same time." says Warnock, illustrating the need for a well-informed, interested, yet separate team to work on strategic and tactical considerations of running a successful restaurant business.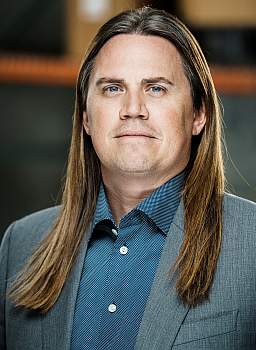 Savory came about opportunistically. Andrew Smith, co-founder of Four Foods Group of American Fork, Utah, with his wife, Shauna, built up a network of 170 restaurants (Kneaders Bakery and Café, Little Caesars Pizza) starting in Utah County and expanding across the US. The Smiths had been approached by several private equity groups with investment proposals and a specific term sheet. Andrew came to Greg Warnock for advice. Warnock took out two highlighters, yellow and pink, and marked everything in the term sheet that was good for the Smiths in yellow and everything that was bad in pink. The term sheet was all pink. Instead of taking the private equity money, the Smiths and Warnock decided to combine forces and form Savory. Since then, Savory has invested in popular and beloved restaurant brands including Via313 Pizzeria, R&R Barbecue, Mo' Bettahs Hawaiian Style, The Crack Shack, and Swig.
In assembling a crack team of experienced operators to fill out Mercato's platform teams, Warnock wanted to build a thriving organization "where people have lots to do, a place where there is variety, excitement and lots of growth. Mercato is a thriving firm that can offer a new analyst, for example, any one of four tracks that interests them personally," says Warnock. "And that makes Mercato an exciting place to work."
"These 2020 exits highlight the effectiveness of how the team collaborates with our portfolio company leaders," says Joe Kaiser, a director of Traverse. "But aside from these exits, which happened to occur in 2020 after a long process of constant team work, none of our portfolio companies experienced problems that together the Mercato team and the entrepreneurs could not overcome, and that speaks volumes about the quality of the entrepreneurs that we have the opportunity to work with."
From the many lessons Warnock has learned in his 30 years of studying entrepreneurship and investing in companies with vSpring and Mercato, the lesson of 2020 is very clear: tumultuous markets, markets in upheaval, markets in transition always favor the challenger—the company with the new product, the new method or with the new combination of both. As a rule, Mercato always funds the challenger—100% of the time. In 2020, applying that rule has been a very good thing for Mercato.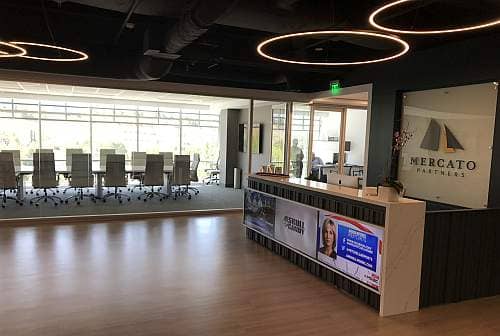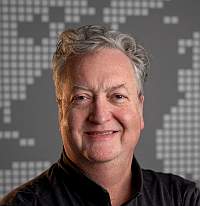 About the Author