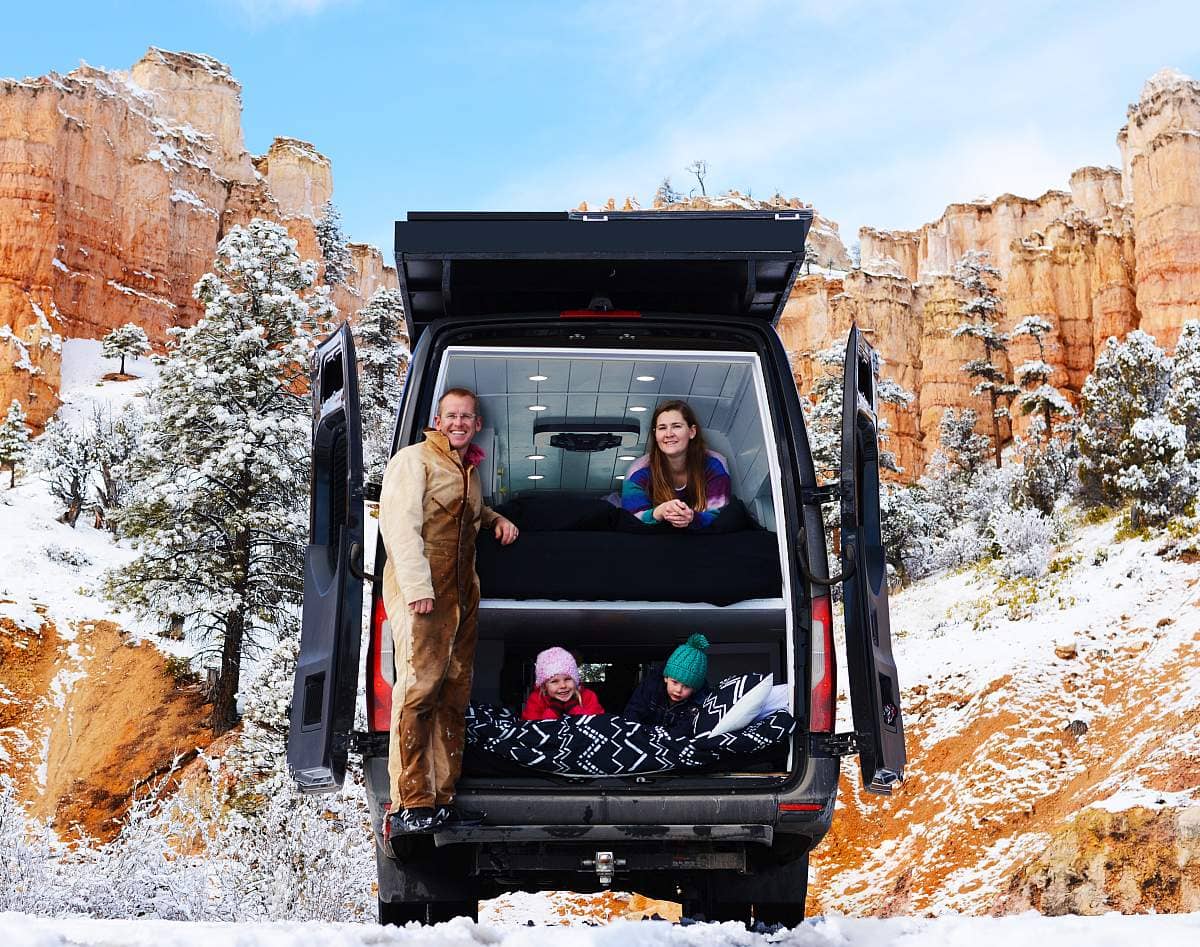 Adventure Family Van Builds Combines Custom Campervans, Redrock Travel Footage, and a Virtual Tourism Platform
By Elainna Ciaramella

Before Malcom Judd became a serial entrepreneur, he spent his childhood on a farm in rural southern Utah. He got his hands dirty, but he always had a video camera in hand. His passion for video transitioned into a career in 2010, when he started A&M Film and Photo with his wife, Anelise—they were a husband and wife photography and video team. In 2016, he moved on to commercials and started Judd Film Productions, work that led him to tourism and building a tourism-focused platform called "Rovit."
Then, COVID-19 hit and by accident, Judd found a niche in the custom van market—with travel restrictions in force across the globe, road tripping became all the rage. So, Judd started a custom-build campervan company in Hurricane, Utah, called Adventure Family Vans Builds.
Now, Judd has combined all three businesses into one—a self-drive, fully-booked, van-rental experience (e.g. the 12-day itinerary that starts and ends in Las Vegas, or the 12-day Grand Canyon Adventure)—rolling out the red carpet for road trippers.
From farm boy to video producer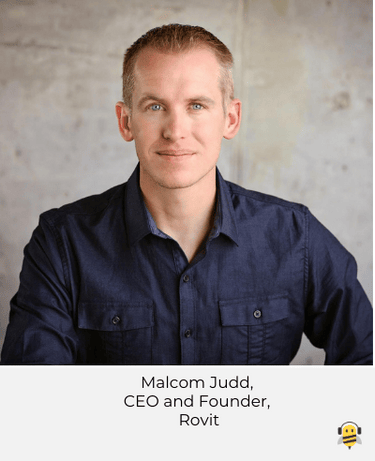 Before Judd dove into the realm of video production, tech, and tourism, the southern Utah farm boy grew up in Alton, a tiny town in northwestern Kane County known for its "Whoa" signs (stop signs). Before a young Judd realized he could actually make money with video, he had various jobs, including firefighting for the Bureau of Land Management (BLM).
Once he started Judd Film Productions, it wasn't long before he gained momentum producing commercials for clients, such as State Bank of Southern Utah, PrinterLogic (now rebranded to Vasion), KSL TV, and Land Rover. All that was great, but filming the road to the Mighty 5 for the Utah Office of Tourism was what sparked his love for tourism.
Solving a problem in the tourism industry
"For six years I filmed for the Utah Office of Tourism," says Judd. "I filmed 16 out of 29 counties in Utah—I did lots of projects and realized there was a problem in the tourism industry." Judd said that if somebody really wanted to see an area, they had to use multiple websites just to figure out what the things are to do in that area.
"It was being heavily marketed by people who could charge for the attraction, rather than finding that real, true experience you'd want to see if you were to go and experience an area," says Judd. "So, I created Rovit because I wanted to solve the problem."
If Judd had never been into a county, and he didn't know the attractions in that county, and he had to film it as if he knew everything about it and show off all the features—he'd have to do all the research himself to figure it out. In the process, he realized what these visitors must go through to get a really good experience on their vacation.
Targeting counties and tourism offices for Rovit
In 2018, Judd built Rovit with his partner and coder, Marshall Thomson. They targeted organizations, such as the St. George Chamber of Commerce and counties Judd had already done business with, including Juab County and Emery County. The goal was for these entities to house Rovit on their websites where site visitors would use the platform to plan their travel itineraries.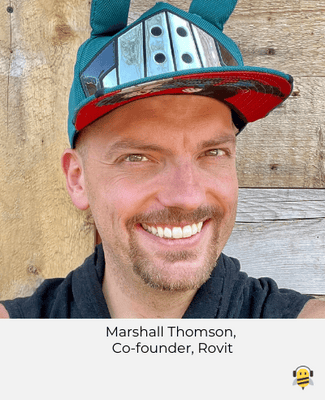 Every time Judd would go out to a county, he would document the attraction with film. Then, he created a virtual tour of the entire state of Utah. "If you look at all of the map of Emery County, you can pull out and see all of the attractions we covered," he says. "If you click on Rovit, it takes you out of the Emery County environment and shows you the statewide environment—all the points of interest we created to this point—the entire state of Utah."
Rovit is 100% funded by Judd and Thompson. The partners bootstrapped the tech startup and designed it for state and county governments, and tourism offices that house it on their websites for visitors. In other words, when you come to Rovit, you're not coming to rovit.com, you're coming to these counties and tourism offices that are using Rovit's platform.

A chamber of commerce or a large tourism entity, such as the likes of Greater Zion or the Utah Office of Tourism are the types of organizations to benefit from Rovit, a virtual-tour platform, just because they want to cover all of this information, and it's valuable to them.
How does Rovit work? Let's say you're interested in visiting Zion National Park. You can use Rovit's "discover" menu and search "Zion," or you can jump into a virtual tour platform and get an aerial perspective.
Since Rovit can't use drones over the national parks, they had to get creative—they got paragliders to fly over for them. You can also jump down to the major attractions and by clicking from an aerial-to-ground-based perspective, you can discover what an area has to offer you, and what the attractions are around it.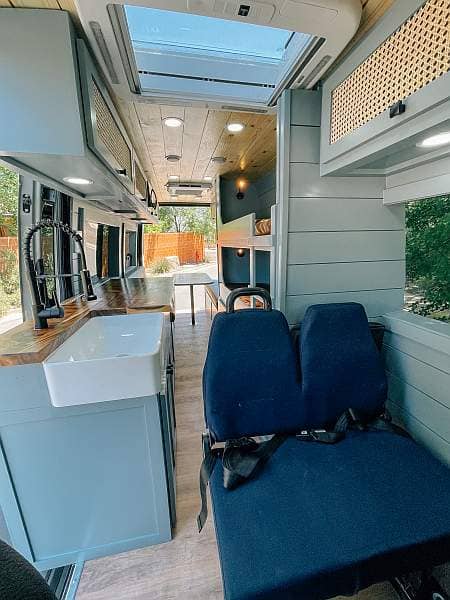 Judd says that's important for people who have never actually seen Zion National Park, or people who are on the receiving end of companies marketing specific things that somebody's getting some money from. The value in Rovit is you can see horse trails and all the other hikes within Zion National Park, but then you can jump to nearby attractions, like St. George City, or Strawberry Point (Duck Creek Village).
"The point is not to show off just the attraction, but show off other attractions that are equally, or in some cases, better than the major attraction," says Judd. "Yant Flats (Candy Cliffs) for example—it's a beautiful, gorgeous area that a tourist may never know to look up because it's not something the region is famous for."
Rovit is currently in version three, which has nearly 1.2 million visitors every month just on the platforms it's on in Juab, Sevier, San Juan, Iron, Emery, Millard, Paiute, and all other counties they're working with—that's all organic traffic.
Judd and Thompson are working on version four, which will roll out in 3-4 months. Version four will have the planner where users can save and share a bucket list. The user can create an itinerary, see driving times between destinations, and plug in flight tickets, airplane, rental car, electric vehicle charging stations, and hotel information, etc.
When you click on a point of interest, such as a specific hiking trail, it will open up the virtual touring platform—so version four will be a very interactive, video-focused experience for the user. There will be aerial footage with panoramas, and videos from subject matter experts discussing everything from family activities to hotels, and restaurants.
Rovit will also feature illustrated maps, such as the one they created for Lake Powell. If a user is interested in seeing a site on the illustrated map, they can scroll over the area and click on it and a bunch of information will open up.
Rovit's co-founder, Marshall Thompson, is no stranger to coding. He has a background in product design, is a former Apple engineer, and also has worked as an enterprise consultant with Bitovi. Rovit, says Judd, has come a long way since version one, and now they're ready to start launching version four, which is more than a platform, it's a hub of information for your area guide.
Right now, Rovit covers southern Utah and all of the major national and state parks in the region, but the plan is to expand to Utah County, Colorado, and eventually all of the U.S.
When a 'truck guy' broke down and bought a Sprinter
In early 2020, the pandemic hit. Judd's wife had rheumatoid arthritis and Type 1 diabetes, and they just had their second child. She was cooped up and wanted to get out, but the Judds couldn't really get out without the right vehicle—a camper was too small, and a trailer was too big.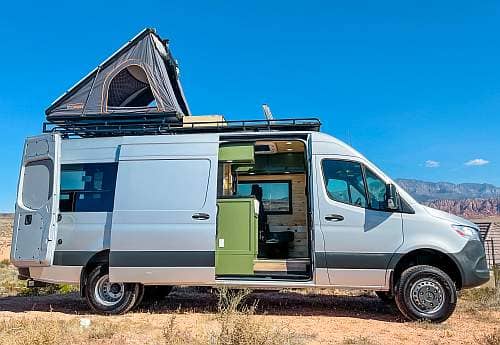 "My wife found these Mercedes-Benz Sprinters, and I swore I was never going to have a Sprinter—I was a truck guy. I wanted a truck, but she convinced me and we bought a Sprinter," says Judd. It was the first van Judd customized and he did it all by himself by watching YouTube videos.
Judd bought his first Sprinter for $21,000 and sold the customized version for $52,000. He quickly realized he could make money, so he did another one. "I made more money with it too, then it just snowballed from there," says Judd. "I like the business. It worked with my video and it worked with Rovit, and I kind of mashed them together."
In 2020, Judd created Adventure Van Builds and three years later, he is customizing about one van a month. "We did three vans on our own, and we now use those three vans in our rental fleet."
How did he market his vans? Judd took advantage of Facebook. He would put a van on the marketplace, the van would be gone and he would leave the ad up. People would ask, "Is the van still available?" and Judd would say, "I'm sorry, the van is no longer available, but I can build you one." According to Judd, most of his clients aren't from Utah, but from Colorado and California.
On building a rental fleet for tourists
Initially, Judd was going to use a platform like GoCamping and earn $200-$250 a night and pay 20% fees to do so, then he found a much better way—via sellers, retailers, and tourism connections, who allow him to book full itineraries that include the van—that "sell the experience" rather than just selling the van rental.
For example, a 15-day package that includes all the guides and outfitters, and attractions in the self-drive features—all in a package that includes up to an eight-person van you can drive and sleep in. The van has all the accommodations you need to park directly at the attractions—it combines vacation rentals and the attractions into one.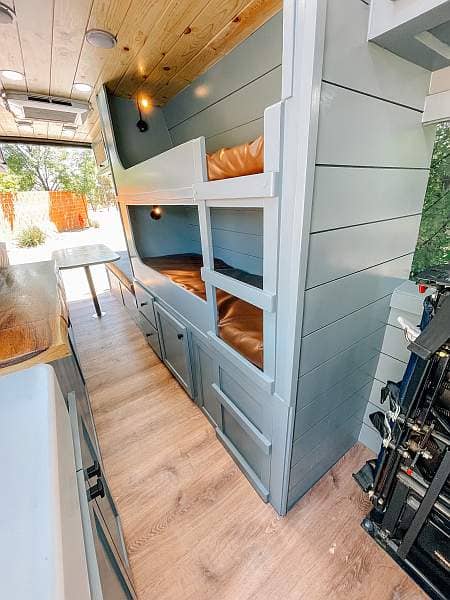 Judd says AFVs established partnerships with the likes of Southwest Adventure Tours with Jason Murray. Judd gives him all the footage that he films of his vans in the attractions and itineraries Murray already sells. Murray does all the logistics, and he sells to his 3000 plus different tour operators (aka "trip planners") across domestic and international connections, and they book Judd's services through Murray.
For example, Murray has connections in Korea, and they have tour operators there who are selling vacation planners. "People want to experience the Southwest, and Southwest Adventure Tours is a pretty big proponent there, so any footage or packages the tourist sees, so long as they're selecting the Southwest, they see our packages, our footage, directly from that vacation planner," explained Judd.
That's one of the deals Judd created. He goes out and films 1-15 itineraries that include his vans in the attractions. "They don't just have a picture that says, 'Hey, visit Bryce Canyon,' now they see the van parked at Bryce Canyon, and they're doing the experiences and they're riding the horses and whatnot, and they're going to different places and traveling," he says.
"I get to show Highway 12 and all the scenic routes. The places to camp are just as impressive as the attractions themselves, and you're not staying in a hotel that you have to drive five miles to, and spend $400 a night just to get back in the rental car you're paying for, to drive to the next location."
The fleet is growing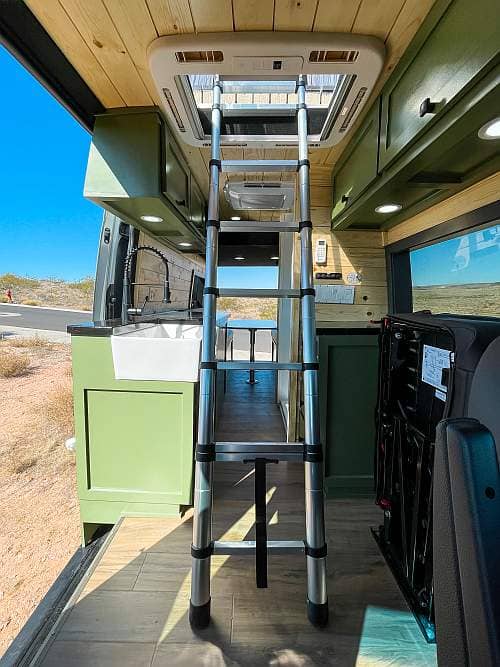 Judd's shop is located in Hurricane, Utah, and he has three rental vans, but he sees a big opportunity for investors. Judd has contracts with former Amazon driver coordinators who want to have the vans and get into the business. The plan is for Judd to build out their vans, and their vans will be in his fleet of rental vans.
"We do everything," says Judd. "We'll build, manage, maintain and rent out their vehicle for our service fee in order to get compensated and we'll take care of any damage or repairs—since we built the vans, they are covered by us. The investor's return on investment, their cash-on-cash investment is a two-year return, and we keep the van for five years."
There are tax ramifications, explained Judd. An investor can get up to $25,000 of deductions because of the depreciation of each van, plus the potential for the positive profit on it. So it's somewhere between $40,000-$50,000 per year, per van, after everything's already been paid for—that's the investor's take home.
What does the future look like for Adventure Family Van Builds? Judd says they're looking through the eyes of Rovit, so opening up new areas like Sedona, Arizona, Phoenix, Flagstaff, and the South Rim of the Grand Canyon are on the table.
"In those areas, I can start working, not on just the Rovit platform, but I can work with Adventure Vans and say, 'Hey, do you have attractions that I can build into these itineraries that we're going to service on to the Rovit platform through your connections?'"
To learn more about Adventure Family Van Builds, visit their website. If you represent a county government or tourism office and want more information on Rovit, click here.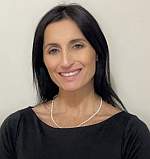 Elainna Ciaramella is a business journalist and writer living in St. George. Elainna interviews business owners, researchers, university leaders, and c-suite executives from all over the country. Her curiosity is endless and she is constantly seeking information that will intrigue and inspire readers.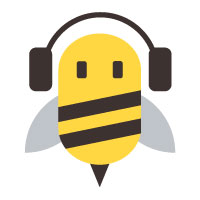 About the Author