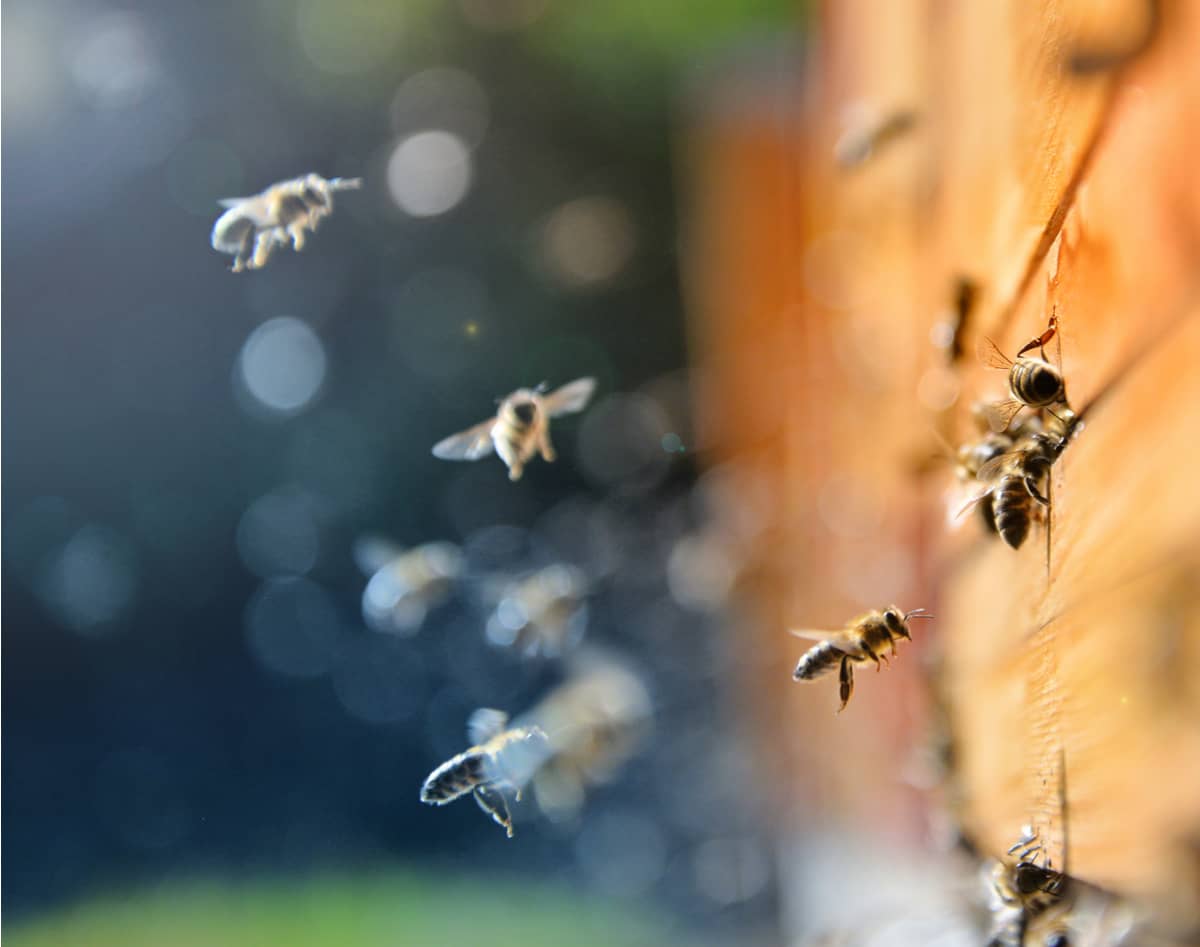 Buzzworthy - August 12, 2022
University of Utah Announces Entrepreneur Program for Alumni

Today the University of Utah announced a new program to support alumni interested in entrepreneurship. Lassonde for Life is open to all alumni of the university who want to start or grow a business. It is provided by the Lassonde Entrepreneur Institute, a division of the David Eccles School of Business, in partnership with the university's Office of Alumni Relations, and the PIVOT Center, a university office dedicated to innovation and economic development.
"This is a first-of-a-kind program to support all of our graduates who have a business idea or imagine starting one sometime in the future," said Troy D'Ambrosio, executive director of the Lassonde Entrepreneur Institute and an assistant dean at the Eccles School. "We want to help them all become entrepreneurs and follow their dreams, while also helping each other through workshops, mentoring, and other resources."
University of Utah alumni can participate in the program for free and from anywhere in the world. The program will be offered mostly online to make it as accessible as possible. Alumni can get involved at any time. The program is expected to keep alumni engaged and attract new students to the university who want more than a degree.
The Lassonde for Life program will begin with a series of workshops during the 2022-23 academic year. Each workshop will be hosted by an alumni expert who will share their expertise on topics such as market research, legal issues for startups, sales channels, prototyping, and and other topics. All events will be virtual and accessible from anywhere.
Members of the Lassonde for Life program get access to content, mentors, networking opportunities, regular updates, and more. The program takes advantage of the University of Utah's new alumni networking platform, the Forever Utah Alumni Network, where alumni can stay connected to campus and each other.
"We are excited to offer Lassonde for Life to our estimated 300,000 alumni across the world," said Kris Bosman, the chief alumni relations officer for the University of Utah. "We know many of our alumni have business ideas, and this is their chance to launch them. We hope to help them find success through this program; Lassonde for Life will give them the support and encouragement they need."
Lassonde for Life Workshops 2022-23:
Introducing Lassonde for Life – Sept. 7, 2022, 12-1 p.m.
Identify a Problem & Opportunity – Oct. 5, 2022, 12-1 p.m.
Business & Marketing Research – Nov. 2, 2022, 12-1 p.m.
Propose a Product or Service – Dec. 7, 2022, 12-1 p.m.
Explore the Competitive Landscape – Jan. 4, 2023, 12-1 p.m.
Identify a Customer Profile – Feb. 1, 2023, 12-1 p.m.
Propose a Value Created – March 1, 2023, 12-1 p.m.
Financial Models & Single Unit Economics – April 5, 2023, 12-1 p.m.
Price vs. Cost – May 3, 2023, 12-1 p.m.
Sales Channels – June 7, 2023, 12-1 p.m.
SponsorCX Partners with Van Wagner to Manage Sponsor Relationships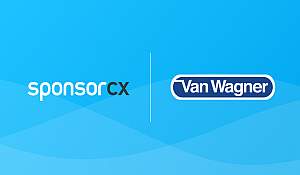 Van Wagner and SponsorCX announce today they have entered into a partnership whereby SponsorCX will provide software to Van Wagner to manage the media and sports company's multimedia rights college division. Van Wagner will use SponsorCX software to streamline sponsorship sales and onboarding processes of Von Wagner's portfolio of existing campus marketing partners and new partners.
"This partnership with Van Wagner is the beginning of a much bigger trend we are seeing in the sponsorship industry," says Jason Smith, founder and CEO of SponsorCX. "So many properties across the world are seeking a better solution than what has been provided in the past. We couldn't be prouder to partner with Mike Palisi and the Van Wagner team to lead out in a new and innovative way to manage sponsorships. It's a pleasure to work with forward-thinking organizations that are always looking to take their processes to the next level."
Founded in 2017 and based in American Fork, Utah, SponsorCX serves clients across several industries, including sports, entertainment, events, arts, and non-profits via a suite of online automated relationship, fulfillment and inventory management tools.
Van Wagner Sports is a subsidiary of Van Wagner Group LLC (New York) that creates, advises, and sells on behalf of world-class teams, leagues, brands, properties, and colleges. Van Wagner is known for its broadcast visible signage throughout the MLB, NBA, and the NCAA.
"Van Wagner takes pride in bringing innovation, while over-delivering value, to our clients and partners," said Mike Palisi, President, Van Wagner College. "Partnering with SponsorCX, which was developed by Jason Smith who enjoyed a tremendously successful career in our field and uniquely understands our industry, will further streamline communication and enhance collaboration by integrating sponsorship sales and fulfillment into one easily accessible platform."
guardDog and VMware Announce Partnership for Virtual Implementations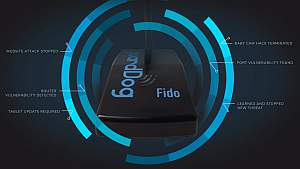 Guard Dog Solutions, Inc., dba guardDog.ai, and VMware have entered into a partnership whereby guardDog.ai will launch a VMware implementation of its Fido 3 technology. The launch will take place at the 2022 VMware Explore event at the Moscone Center in San Francisco on Aug. 29 – Sept. 1 (in booth 1914).
guardDog's subscription-based Fido technology uses patent-pending artificial intelligence from the company's cloud-based Autonomous Incident Response (AiR) database to pre-emptively recognize all devices connected to a network (including most especially the IoT and smart device connections device management solutions can't see). The solution exposes and shuts down most cybersecurity threats before exploits can happen, protecting users and organizations from malware threats such as ransomware, man-in-the-middle attacks, denial of service, and emerging novel threats, protecting networks and the devices attached to them.
"Full virtualization has been on our product roadmap from the date of our inception," remarked Peter Bookman, CEO and founder of guardDog.ai. "I have had the opportunity to partner with VMware through multiple organizations I have founded and led, and am particularly compelled by the power of the containerization architecture exemplified in VMware Tanzu. We are extremely pleased to provide what we believe is one of the most exemplary use cases for Tanzu implementation, and we look forward to using this technology to protect users and networks and to move the needle on the war against cybersecurity for many seasons to come."
"The implementation of guardDog.ai Fido 3 as a containerized appliance is a game changer, creating opportunities for anyone who wants to keep bad actors out of their systems," says Industry veteran CIO Steve O'Donnell. "A wide variety of industry colleagues and I have had the opportunity to test Fido pre-launch and can report that it operates as advertised, it is fully automated, simple to implement and provides effective protection that can be deployed anywhere."
With the VMware implementation of guardDog.ai's Fido technology, MSSPs and IT departments can now replace the Fido hardware plugins with entirely virtual and remotely manageable implementations. This provides exceptional economy and ability to deploy and manage guardDog's protection remotely, from a single location, for any size of organization or IT customer base.
MX Partners with Guild Financial to Help Military Community Build Personal Wealth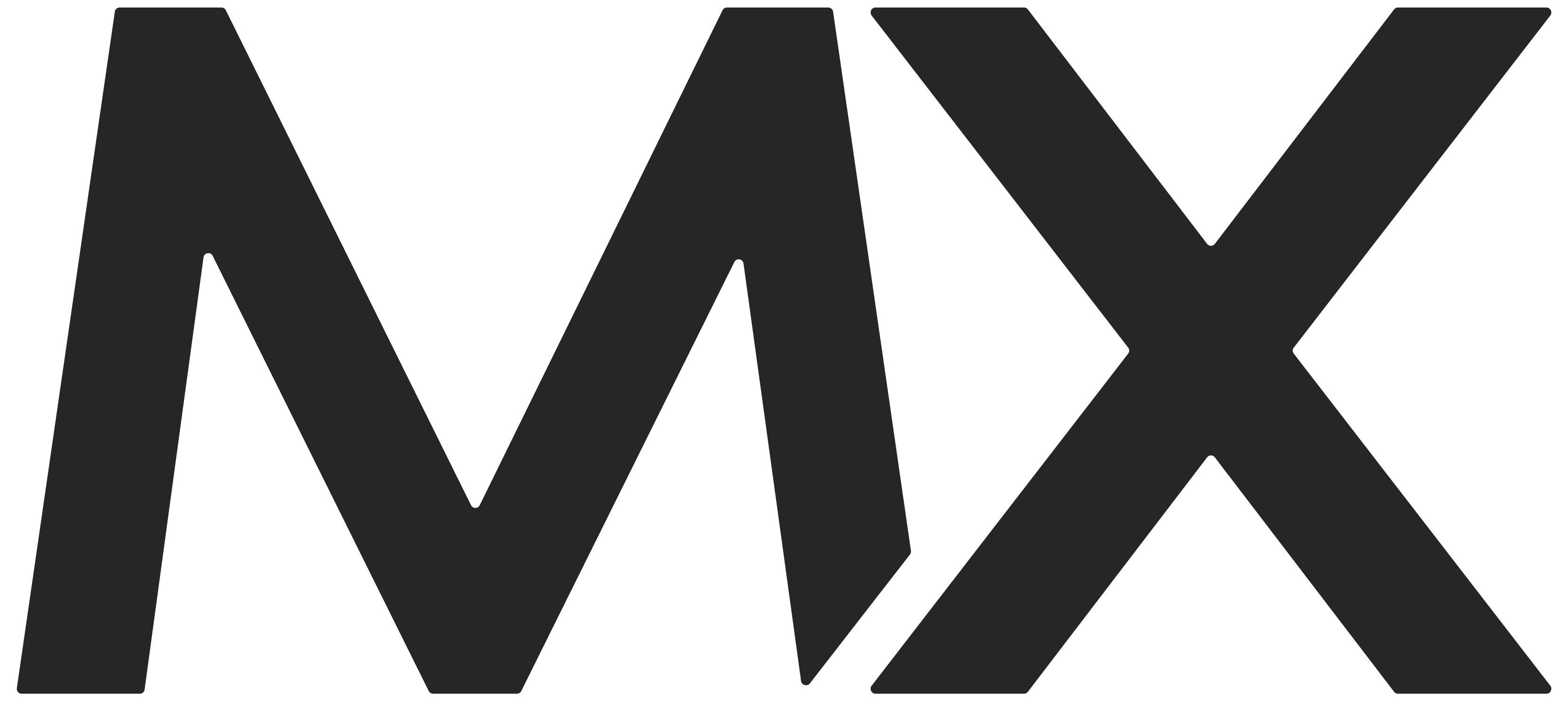 MX, (Lehi) announced on August 11 it has partnered with Guild Financial, a investing platform focused on helping the U.S. military community. Military service members, veterans, and their families can more easily and securely connect their financial data to help them build personal wealth via this partnership of the two fintechs.
Previously, Guild experienced a high amount of connection failures, causing a poor customer experience. With MX verification solutions, Guild now offers a quick and seamless account onboarding and funding experience. MX connectivity solutions enable fast, secure, and reliable ways for consumers to connect their financial accounts and access their financial data.
"As a veteran-owned-and-operated company, we know what it means to trust your teammates. If our client can't fund their account because of poor performance by a third party, we're going to lose that client's trust," said Sean Bonner, Founder and CEO of Guild Financial. "With MX, we have a trustworthy partner that delivers a better connectivity experience to our clients. We are very glad to have MX on our side."
"We're big fans of Guild Financial and the service it provides to the military community — to whom we as Americans owe a huge debt of gratitude. We look forward to working together to help the company connect to its customers, continue to grow as a company, and grow our partnership into the future," said Dan Merrill, VP of Client Success at MX.
Vicki Varela and Six Prominent Utah Women to be Honored at the 46th Annual Women & Business Conference

On August 10, the Salt Lake Chamber announced Vicki Varela will receive the 2022 ATHENA Leadership Award at the 46th Annual Women & Business Conference and ATHENA Awards Luncheon. The event will take place at the Grand America Hotel on November 14, 2022. The national ATHENA Leadership Award is presented annually to an active member of the Salt Lake Chamber who demonstrates excellence, creativity and initiative in business. Each recipient must also provide valuable service by devoting time and energy to improve the quality of life for others in the community and assist women in reaching their full leadership potential.
"Vicki Varela has been a mainstay in public service in Utah for decades and one of the chief champions of all our state has to offer," said Derek Miller, President and CEO of the Salt Lake Chamber, in announcing the award. "Her leadership spans from serving in Fmr. Governor Leavitt's office, higher education, and her most recent work with Fmr. Governor Herbert and Governor Cox in leading the Utah Office of Tourism at the Governor's Office of Economic Opportunity. Vicki truly embodies the Utah brand of 'Life Elevated' and does her best to lift others and showcase what Utah has to offer. We look forward to honoring and adding her among the prior ATHENAs to inspire generations to come."
Vicki Varela is the managing director of the Office of Tourism in the Utah Governor's Office of Economic Opportunity. She leads Utah's national and international strategy to create a prosperous and responsible visitor economy. She has been recognized as the U.S. Tourism Director of the Year by the National Council of State Tourism Directors and one of America's 25 Great Minds by Hospitality, Sales, and Marketing International. Her Utah community service includes the Salt Lake Chamber Board, the Utah Olympic Legacy Foundation, the Kem C. Gardner Policy Institute Advisory Board and the Utah Clean Energy Steering Committee. Nationally, she serves on the U.S. Travel Board. Before leading the state tourism office, Varela's career spanned many roles in the public and private sectors. Her passion is advancing initiatives that create broad community prosperity.
As vice president of Kennecott Land, she was a key driver in establishing the Daybreak master-planned community and its vision for the West Bench of Salt Lake Valley. As deputy chief of staff and spokesperson for Gov. Mike Leavitt, she organized the communications strategy that helped establish his reputation as a bold public policy entrepreneur and one of Utah's great governors. As Assistant Commissioner of Higher Education, she led a communications campaign to educate Utahns on the critical role community colleges play in providing career pathways for all students. She has led statewide issue campaigns, including securing citizen support that laid the groundwork for the 2002 Winter Olympics. She started her career as a journalist with the Associated Press and later the Deseret News, where she learned the value of a good story.
In addition to the ATHENA Leadership Award, six Utah women will receive Pathfinder Awards at the conference. Pathfinder Awards are presented annually to community leaders who create new paths promoting the development and recognition of women in business.
Heather Doggett, COO, Loveland Living Planet Aquarium
As Chief Operations Officer at the Loveland Living Planet Aquarium, Doggett focuses on guest service, thematic interpretation, social marketing, visitor studies, diversity and inclusion strategies, and exhibit/event creation. She has led staff training, guest engagement, community relations, and conservation education departments at several distinguished conservation organizations across the country including the National Aquarium, Tampa's Lowry Park Zoo, Riverbanks Zoo and Garden, and the Santa Barbara Zoological Gardens.
Marlise Fisher, Regional President, WaFd Bank
Marlise Fisher serves as the Utah Regional President for WaFd Bank overseeing Retail and Commercial banking operations. The Utah Retail branches are responsible for providing a full array of banking, mortgage lending, and mortgage loan processing services. The Utah banking operation also provides Small Business Banking, Business Banking, Wholesale lending, Construction lending, Treasury Management and Commercial Real Estate lending, as well as a full suite of products associated with the day-to-day transactions of a retail bank. Fisher also serves on the Board of Governors for the Salt Lake Chamber and is a board member of the Ivory-Boyer Real Estate Center at the University of Utah.
Natalie Kaddas, President/CEO, Kaddas Enterprises
Natalie Kaddas is the President and Chief Executive Officer of Kaddas Enterprises, a second-generation family business. The company specializes in manufacturing thermoform plastic products and cutting-edge, custom solutions for the energy, transportation, and aerospace industries. Kaddas Enterprises' mission is to eliminate animal caused power outages globally and is a champion of protecting the global energy infrastructure against power outages caused by animals with their patented BirdguarD™ designs. Under Kaddas' leadership, the company has pursued a global market strategy that has more than tripled revenues and grown net profits annually.
Kacie Malouf, Co-Founder, Malouf Companies and Board Chair of the Malouf Foundation
Kacie Malouf is the co-founder of Malouf Companies and board chair of the Malouf Foundation. In 2003, Kacie and her husband, Sam, started a small business that would one day grow into Malouf Companies—a Certified B Corporation that employs nearly 1,600 people, operates with 21,000 retail partners in 56 countries, and is consistently ranked among the best places to work in the United States. In 2016, Kacie and Sam founded the Malouf Foundation to confront child sexual exploitation. This past year, the Elizabeth Smart Foundation joined forces with the Malouf Foundation to broaden the impact of both organizations. Malouf is also a majority partner at Tamarak Capital, where she actively supports entrepreneurs and mentors other female founders. In 2022, Sam and Kacie were named Entrepreneurs of the Year by Mountain West Capital Network.
Sui Lang Panoke, Senior Vice President, Diversity, Equity, Inclusion, Zions Bank
Sui Lang L. Panoke is Senior Vice President of Diversity. Equity. Inclusion. for Zions Bank. Sui Lang is also the founder of Rethink International, a global social enterprise and international training organization designed to challenge people to rethink how and what they think. Sui Lang also founded the Rethink Tank, a social think tank that hosts power conversations bringing together people with diverse points of view for the purpose of building bridges across social, cultural, racial, and political differences. She also founded Women Politics Media, a global leadership, and media training organization that seeks to democratize the media landscape by training women, people of color, and emerging young leaders to use the media as a vehicle to impact public policy.
Dr. Astrid Tuminez, President, Utah Valley University
Dr. Astrid S. Tuminez was appointed the seventh president of Utah Valley University in 2018. Born in a farming village in the Philippine province of Iloilo, she moved with her parents and siblings to the slums of Iloilo City when she was 2 years old, her parents seeking better educational opportunities for their children. Her pursuit of education eventually took her to the United States, where she graduated summa cum laude with a bachelor's degree in international relations and Russian literature from Brigham Young University in 1986. She also earned a master's degree from Harvard University in Soviet Studies in 1988 and a Ph.D. from the MIT in political science in 1996. Astrid Tuminez served as an executive at Microsoft, where she led corporate, external, and legal affairs in Southeast Asia. She also served as vice dean of research at the Lee Kuan Yew School of Public Policy, National University of Singapore. She has worked in philanthropy and venture capital in New York City and is a permanent member of the Council on Foreign Relations.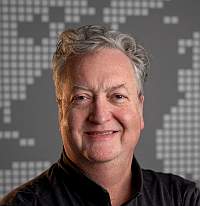 About the Author