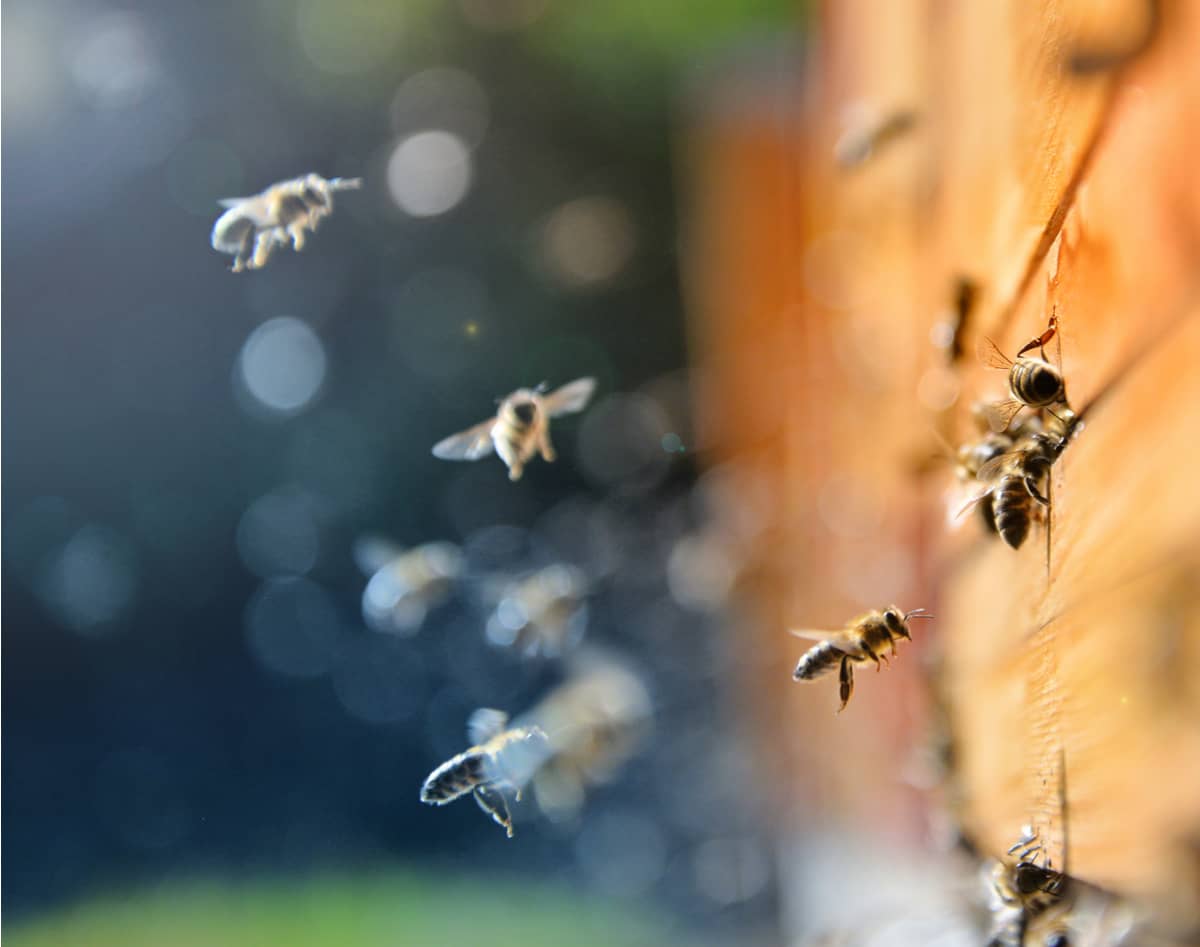 Buzzworthy - December 10, 2021
Recursion Announces Partnerships with Roche and Genentech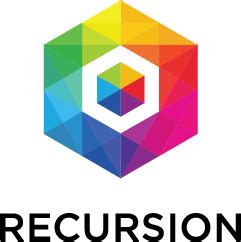 On December 7, 2021, Recursion announced a collaboration with Roche and Genentech, a member of the Roche Group. Recursion is a Salt Lake City-based clinical-stage biotechnology company industrializing drug discovery, development through disruptive innovation. The company will work with both Roche and Genentech's R&D units to leverage technology-enabled drug discovery through the Recursion Operating System to more rapidly identify novel targets and advance medicines in key areas of neuroscience as well as in an oncology indication. Under the terms of the agreement, Recursion will receive an upfront payment of $150 million and is eligible for additional performance-based research milestones. Under the collaboration, Roche and Genentech (combined) may initiate up to 40 programs, each of which, if successfully developed and commercialized, could yield more than $300M in development, commercialization and net sales milestones for Recursion, as well as tiered royalties on net sales.
The collaboration will leverage the Recursion OS, an integrated system for generating, analyzing and deriving insight from proprietary biological and chemical datasets. The Recursion OS brings together wet-lab and dry-lab biology at scale to further industrialize and digitize drug discovery. It will be deployed to capture chemical and genetic perturbations in neuroscience-related cell types and select cancer cell lines. The resulting data will initiate and advance therapeutic programs and will generate highly granular maps of human cellular biology.
"We are excited to partner with Roche and Genentech to bring Recursion's leading-edge, tech-enabled drug discovery platform, the Recursion OS, to bear against some of the most complex diseases impacting humanity," said Recursion Co-Founder & CEO Chris Gibson, PhD. "Technology-enabled drug discovery is here, Recursion is leading the space, and we are pursuing some of the most intractable areas of biology with the very best partners by our side."
MX Announces Partnership with upSWOT
On December 9, 2021, Lehi-based MX announced a partnership with upSWOT, a Charlotte, NC-based fintech. The two companies are partnering to help small-to-medium-sized businesses (SMB) manage their businesses more effectively. With this partnership, upSWOT will be powered by MX in enabling SMBs to securely connect their bank accounts to import their account details and transactions. The partnership enables MX and upSWOT to offer their products to organizations serving SMBs.
"Banks, lenders and fintechs often struggle with managing a portfolio of SMB clients who need consistent and accurate data to get insights to plan for the future," said Dmitry Norenko, CEO of upSWOT. "With MX's industry-leading financial data platform and our white-label cloud solution, organizations can gain granular insights into their SMB customers within a short implementation time, and with minimal strain on internal IT or overlap with legacy systems."
Beyond connectivity, MX uses industry-leading machine learning to clean and enrich transaction data. With the application of MXdata for Business, SMBs will get access to over 180 business-specific categories and classifiers to help them gain better definition over business-related transactions. Together with data from over 150 business applications connected through upSWOT, upSWOT is able to help financial institutions provide their business customers with a robust online business financial management experience that comes with rich insights and analytics to help better their financial health and performance.
"The financial wellness of SMBs is a very important part of MX delivering on our mission to empower the world to be financially strong," said Don Parker, Executive Vice President of Partnerships, MX. "With that in mind, MX and upSWOT are innovating together to help SMBs, who create two-thirds of net new jobs in the U.S., plan for better success and an even brighter future."
TaxBit's founders featured in Forbes

This week Forbes magazine published its "30 under 30" profiles which included Justin Woodward and his brother Austin, co-founders of Utah tech unicorn, TaxBit, a Draper-based cryptocurrency tax and accounting automation software company, been covered repeatedly by TechBuzz, including in August of this year its $130 billion Series B which set the company's valuation at $1.33 billion, conferring tech unicorn status on the startup.
The Forbes profile sheds light on Austin's pre-TaxBit background in one brief paragraph:
"In 2018 Justin and his brother Austin launched TaxBit, giving enterprises real-time insight into taxes on crypto and equities. With clients including the IRS, the profitable firm raised $230 million from Tiger Global and others at a $1.33 billion valuation, but has yet to spend any of the capital it raised. Born in Seattle, Washington, at the age of 22 he became one of the youngest attorneys ever to get a law degree from the University of Chicago. While working a federal clerkship he discovered crypto, and in 2016 turned down a $75,000 bonus to found TaxBit."
VentureCapital.org Announces Smart City Accelerator
VentureCapital.Org announced on December 7, 2021 its Smart City Accelerator Program in partnership with US Ignite, the Salt Lake City Department of Economic Development, the Salt Lake Small Business Development Center (SBDC), and the Department of Commerce's Economic Development Agency (EDA). The 3-year program, titled InnovateSLC, is funded in part by the EDA under project number 05-79-06069.

The Smart City Accelerator Program will kick off mid-January, wrap up April 2022, and will include up to eight startups. Program participants will create a custom acceleration plan in partnership with our mentor network. The target outcome is for each startup to be investment-ready by the end of the program, concluding with a demo day. VentureCapital.Org offers the program at no cost to Startups.

To participate, startups must be located in Salt Lake City and submit an online application. VentureCapital.Org is searching for startups that use scalable information and communication technologies to impact any of the following:
Environmental sustainability
Public transportation
Energy consumption
City livability and workability
Interested participants should submit an application by 12/31/2021.
Lassonde Institute Awards $320,400 in Scholarships

On December 7, 2021, the Lassonde Entrepreneur Institute at at the University of Utah has awarded $320,400 in scholarships to 110 students for the 2021-22 academic year. The scholarships come with the opportunity to gain leadership skills and experience while managing many activities for aspiring entrepreneurs.
"We have an incredible group of student leaders and scholarship receipts this year," said Anne Bastien, program director at the Lassonde Entrepreneur Institute. "These students are getting a great experience managing our many programs and opportunities while also receiving support for their educations. We look forward to seeing what they accomplish this year."
All incoming and current students at the University of Utah are welcome to apply for scholarships from the Lassonde Entrepreneur Institute. The priority application deadline to apply for scholarships for the 2022-23 academic year is Jan. 15, 2022. But students can apply at any time, and applications will be considered when opportunities are available.
Students receiving scholarships manage a broad variety of programs at the Lassonde Entrepreneur Institute. They range from workshops and mentor sessions to a makerspace and high school outreach program. All incoming and current University of Utah students are welcome to apply to this program.
Lucid Appoints New Leadership

South Jordan-based Lucid announced on December 8, 2021 it has appointed two seasoned leaders to its executive team: Seamus Hennessy as Chief Financial Officer and Sean Goldstein as Chief Revenue Officer. In addition, the company announced it has promoted existing employee Dan Lawyer to Chief Product Officer.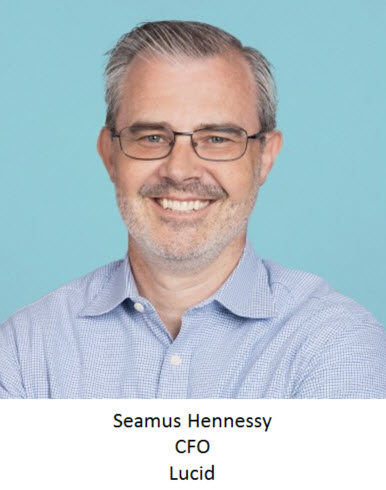 Hennessy is the former CFO at Udacity and Ruckus Wireless. During his eight-year tenure as CFO at Ruckus Wireless, he led the company from early-stage startup, through its successful IPO in 2012 and acquisition by Brocade Communications Systems in 2016. He has also held CFO positions at Big Switch Networks and Aerohive Networks.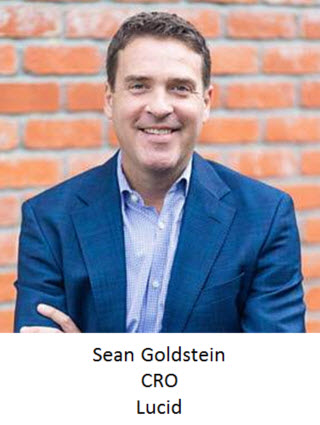 Goldstein joins Lucid from Salesforce, where he was most recently the Senior Vice President of Sales & Transformation. He has experience leading teams across sales, customer success, marketing, strategy, M&A, and operations. He will lead Lucid's sales and customer experience teams.
"I couldn't be more thrilled to welcome Seamus and Sean to Lucid," said Karl Sun, co-founder and CEO of Lucid. "Their experience and leadership will be invaluable as we continue to grow, and I look forward to working with them as we build upon our mission to help teams see and build the future through visual collaboration."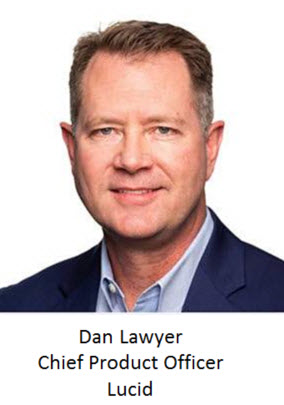 Lawyer's promotion to chief product officer comes after he led the development of two new products in Lucid's Visual Collaboration Suite, Lucidspark and Lucidscale.
"Dan's impact has been dramatic, particularly over the last year," said Sun. "I'm excited for his continued leadership as we hone and build upon our suite of products to enable teams to collaborate and communicate clearly about the most complex topics, no matter where teams are located."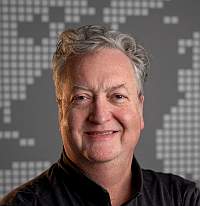 About the Author