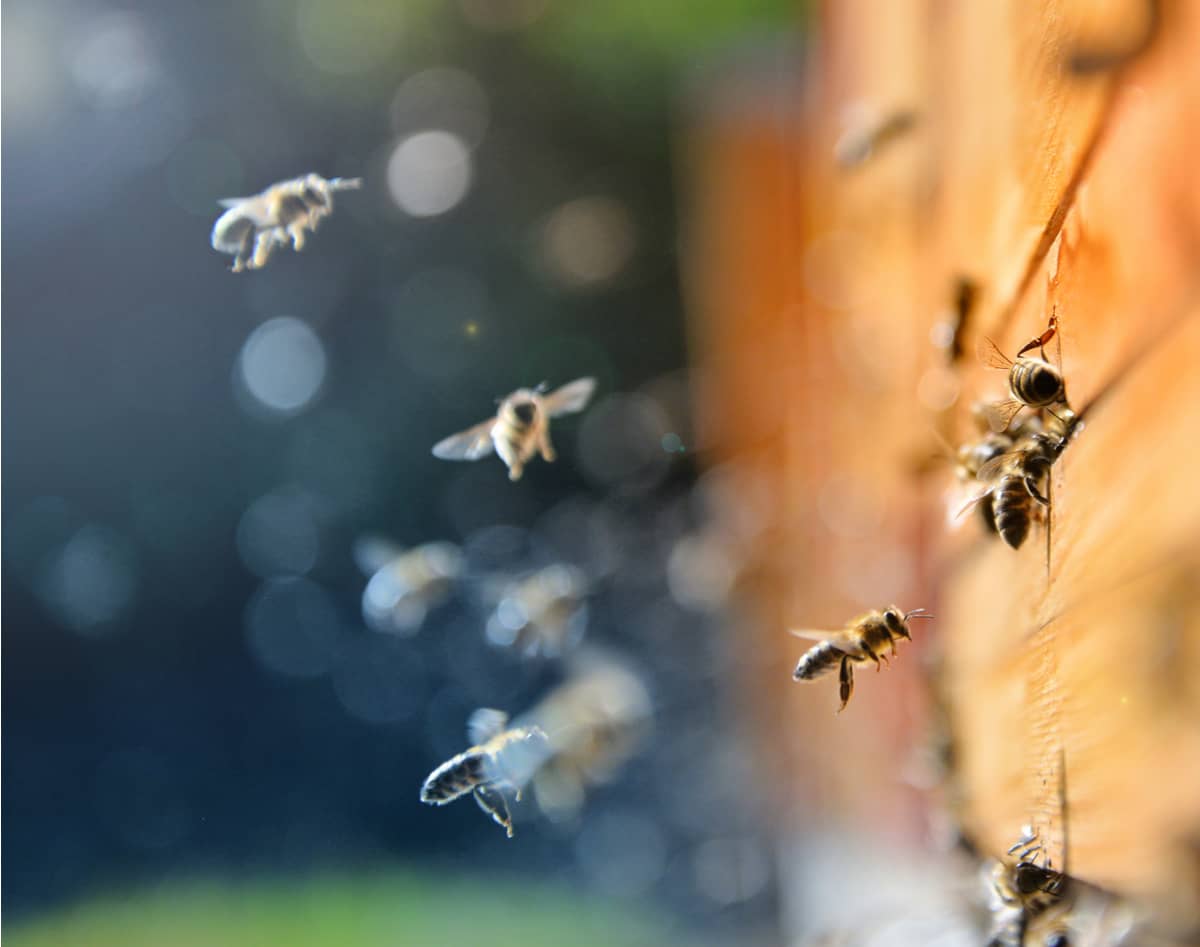 Buzzworthy - February 25, 2022
Sweater Closes $12 Million Seed Round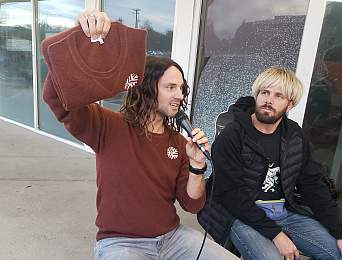 Sweater announced on February 24, 2022 that it has closed a $12M seed round. The round was co-led by Motivate VC and Akuna Capital, with participation from Jeffrey Cruttenden (Co-founder of Acorns), Eli Broverman (Co-founder of Betterment), Litquidity, MRTNZ Ventures, Bison Venture Partners, Spacestation, First Chair Ventures, Zilliqa Capital, Monsen Ventures, Nick Perez, Jeb Bush Jr., Ryan Holtzman, Aaron Wolko, as well as YouTube creators Peter Hollens (2.6M subscribers), Andrei Jikh (1.9 M subscribers), Nate O'Brien (1.2M subscribers), and Jake Tran (924K subscribers), among other super angels.
Sweater, a fintech based in Boulder, CO with offices in Salt Lake City, is building the first app-based fully-managed venture capital fund that is open to "busy middle-class investors who already have a full time job, but also have disposable income they want to invest in venture-qualified deals," as profiled in TechBuzz.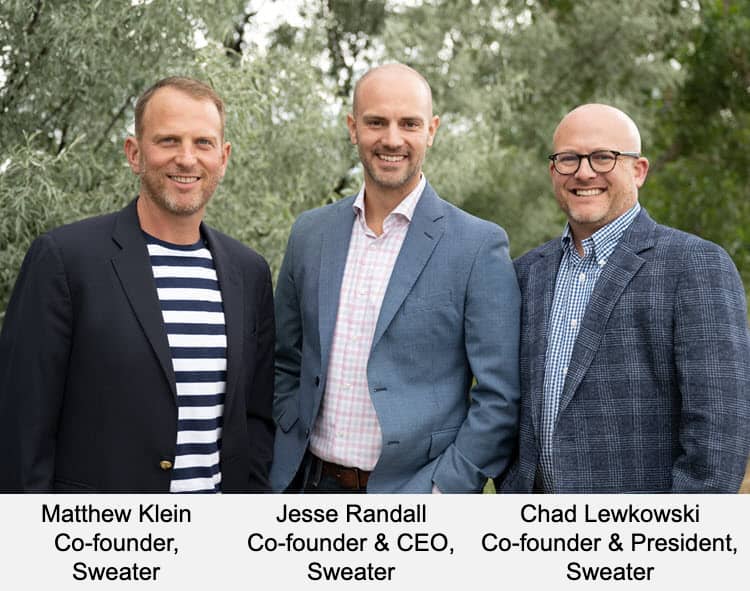 Sweater says its mission is "to accelerate generational wealth creation through venture investing." It aims to level the playing field and give everyday investors a seat at the VC table. By democratizing VC, Sweater's vision is to sew a "tight-knit" community that brings investors, founders, and the companies they're building closer together.
"The retail investor revolution is unfolding before our eyes, as investors continue to take further control over their investing futures, and fintech companies like Sweater are opening access to previously exclusive asset classes," says Sweater's CEO Jesse Randall.
As a professionally managed fund, Sweater's team conducts due diligence and invests on behalf of retail investors, who Sweater will refer to as "Members." They then share investment breakdowns and company stories through the app (launching soon), so Members can easily see how their money is being put to work in the next generation of world-changing startups.
"Our goal is to give our members courtside seats to the world of venture. That is why we will offer a fully-managed fund that allows any investor—accredited or not—to invest in the venture capital asset class," said Randall.
Globally, venture capital has dominated the private market for the last three years, with over $620 billion poured into startups in 2021 alone, according to Pitchbook's analysis. Retail investors demand access to once-coveted asset classes, and venture investing is next to be disrupted.
"We're building for the future and the next 20 years of venture capital," says Randall. "Our mission is to foster the next generation of venture-backed startups by providing everyday investors ample access and opportunity to invest in companies changing the world."
Sweater currently has a waitlist of 50,000+ people seeking to become members. As the company quickly approaches its public launch, it plans to use the new capital to scale across the entire organization. Sweater is focused on building out a world-class investment team, along with expanding its growth marketing, Member experience, and product and engineering efforts.
Lassonde Announces Top 20 teams for its 2022 Utah Entrepreneur Challenge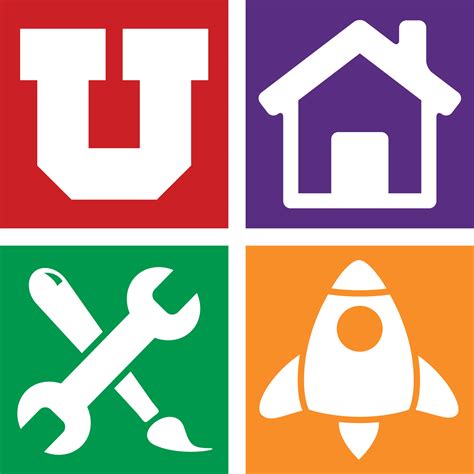 On February 25, 2022, The Lassonde Entrepreneur Institute at the University of Utah announced the top-20 teams in the 2022 Utah Entrepreneur Challenge. The student startup teams advance to the final round of this statewide business-model competition that is open to all college students in Utah. Teams are competing for $60,000 in cash and prizes, including a $20,000 grand prize. The winners will be announced on Saturday, March 26, following the final awards and showcase event.
The top-20 teams come from universities across the state and have a wide variety of products and services. Find a complete list of the finalists with descriptions of their ideas below. The next step is online video voting, which is open to the public from March 14 through March 25.
"We are impressed by the quality of this year's cohort of teams," said Brad Wilcox, the student co-chair of the Utah Entrepreneur Challenge. "This year's competition will be among our most competitive yet. We are excited to see these teams pitch in-person at Lassonde Studios on March 26."
The Lassonde Entrepreneur Institute also hosts a high school version of this competition called the High School Utah Entrepreneur Challenge. Those teams are competing for $30,000 in cash and scholarships.
Utah Entrepreneur Challenge 2022 Top 20 Teams:
4 Pillar Health (University of Utah): A meal-preparation and nutrition/behavior-change counseling company. They aim to equip users with tools to overcome barriers to healthy living.
BugBuddies (Snow College): A subscription service in which the customer will receive a new moth or butterfly chrysalis every other month and access online lessons teaching them about the species.
Bundo (Utah State University): Helps structure loans between people, such as family, coworkers or friends, by having a payment schedule, automatic charging or automatic payment reminders.
Calisto (Brigham Young University): The developer of the "Insight Smart Flow Meter," a custom-made Bluetooth device that connects to a pest control technicians' backpack sprayers. This device records data to help with quality control, government compliance, customer communication and inventory management.
Cambrio.app (Brigham Young University): A micro-patronage service that allows creative authors to share their work, grow their audiences and monetize their content through monthly subscriptions.
Cashboard (Brigham Young University): Simplifies and automates financial modeling and reporting for SaaS startups. Integrates with customers' existing finance tools to provide operational metrics that are used as drivers in a cash-flow forecast to help founders make data-driven decisions and plan for the future.
Crypto Whales (Southern Utah University): An innovative tabletop-game company focused on delivering one of the first crypto-currency-themed card games to the market. The flagship game is Crypto Whales, a unique spin off of Monopoly Deal and Cover Your Assets that blends real market events, risk and strategy into an addictively fun gameplay.
Dormi (Dixie State University): Description coming soon.
Foam (University of Utah): Foam is the DoorDash for laundry, an innovative, direct-to-consumer laundry service for students living on campus. Foam's mission is to make laundry as straightforward and stress-free as possible, all while disrupting traditional "communal laundry" facilities and making students' lives easier. Foam solves three key issues for students: time, money, convenience.
Lawn Games Unlimited (Utah State University): An event-consulting and hosting service for business, family, school and church events in Utah. The company offers a complete "Party Pack" with consulting, delivery, set up, hosting and takedown.
Lobo Way's UHammock (University of Utah): An outdoor-product business focusing on hammocks. Their product integrates an inflatable sleeping pad into a hammock, making it good for backpacking.
Ontray (Brigham Young University): An online marketplace for home cooks to sell food in the community.
Relay (Brigham Young University): A mobile app for team-based addiction recovery and self-improvement. Relay's current focus is helping people who are working to overcome unwanted pornography habits, but Relay plans to use its platform to enable many types of self-improvement, including addiction recovery, mental health and fitness.
Scouter (Utah Valley University): A peer-to-peer marketplace where hosts rent out their homes, props and equipment to photographers and filmmakers. Hosts have the flexibility to rent out individual rooms, backyards, barns and more.
SmackSocial (Brigham Young University): SmackSocial is the anti-FOMO app. It promotes and facilitates low-stress social lives by giving users an intuitive, streamlined platform to coordinate with family and friends and find things to do.
StickyVendor (University of Utah and Utah Valley University): A service that provides wedding vendors with a quick and easy way to find and retain customers while saving time. StickyVendor allows vendors to send automated, handwritten notes to potential and existing clients.
Tenno (Salt Lake Community College): Tenno is a clothing and streetwear company focusing its designs around Asian and Japanese culture – specifically, Japanese anime. Tenno aims to create high-quality clothing that fans of Asian and Japanese culture can wear without having to compromise on aesthetic quality, while still being able to freely express themselves.
The Orion Belt (Brigham Young University): The founders discovered a personal pain around lighting safety while they would run in the dark. Through conceptual and physical prototyping, and hundreds of personal interviews, they found a need more significant than they ever anticipated. What was created as an LED belt for recreational enthusiasts has developed into a product for professional service workers.
Veterans In Combat (Westminster College): Veterans in ComBAT (Community-Based Adventure Therapy) is a nonprofit organization that offers mental healthcare interventions to veterans. In partnership with Westminster College, Veterans in ComBAT will integrate adventure therapy with outdoor leadership education to provide treatment and training to veterans. Their vision is to create a network of peer mentors that have experienced personal healing in the outdoors and are prepared to support other veterans in their journey.
Walkbye (Brigham Young University and Utah Valley University): A singles finding app. Not a dating app. No swiping, no matching, no messaging. Walkbye uses geo-fencing to find others within a certain area who also have the app. Users create a profile that shows their social media accounts. Instead of swiping, you go to their profile and find a link to their socials so you can get to know who they are without swiping.
The remaining dates of the 2022 Utah Entrepreneur Challenge competition are:
Top 20 Orientation: Thursday March 4th, 2022, at 4-5 p.m.
Top 20 Video Submission Deadline: Saturday, March 12, 2022, at 11:59 p.m.
Top 20 Video Voting Begins: Monday, March 14, 2022, at noon
Top 20 Presentations Due: Wednesday, March 23, 2022, at 11:59 p.m.
Video Voting Ends: Friday, March 25, 2022, at 11:59 p.m.
Competition Final Event: Saturday, March 26, 2022
Dixie's Atwood Innovation Plaza Announce Innovative Pitch Competition Winners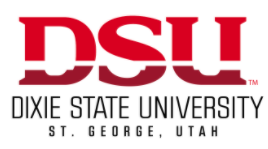 Atwood Innovation Plaza and Dixie State University announced the winners of the inaugural Innovation Pitch Competition that took place on February 17, 2022.
The top three finishers were:
Stephen and Amanda Welsh of Needle Tamers, a technology allowing children and adults to have a painless immunization/shot experience.
Connor Brooksby, Eric Brooksby and Sheldon Shelly of Safe Mat, a technology that tracks movement of firearms and immediately notifies the gun owner when a gun may have fallen into the wrong hands.
Charles Lemon of Seeds Squared,

biodegradable planting cube for vegetable gardens, holding water and offering a higher germination rate.
MX Partners with Rize
MX (Lehi, UT) announced on February 25, 2022 a partnership with Rize (Arlington, VA), an embedded banking platform, to empower fintechs, financial technology developers and non-financial companies to build, launch, and scale new financial products and services via a single API. Rize and MX expect the partnership will help customers significantly reduce development time and costs.
The referral-based partnership gives existing and potential clients access to Rize's banking infrastructure and best-in-class compliance program, as well as the ability to securely link bank accounts from over 16,000 financial institutions and fintechs through MX's secure data connectivity network. Beyond connectivity, MX uses industry-leading machine learning to clean and enrich transaction data.
Together, MX and Rize will be able to better serve growing organizations and provide them with the banking and data tools to reach scale and product parity with competitors.
"Our partnership with Rize is all about developing new financial products and services through one API," said Don Parker, EVP Partnerships, MX. "By cutting the associated time and costs of development, we'll open up MX functionality to a wider range of fintech companies and organizations already working to improve financial strength and access to quality financial tools."
SolutionStream Rebrands as Kahoa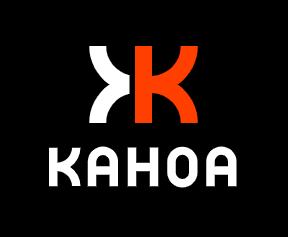 SolutionStream, a strategic digital business consultancy based in Lehi, Utah, announced on February 17, 2022, a client-facing rebrand and an internal restructure under its new name, Kahoa. The name is a Hawaiian word with one of its meanings indicating friendship, partnership, and the joining together in a chant, as Kahoa joins forces with innovators to pinpoint the right thing to build and the best way to build it. The new company name went into effect in January of 2022 along with a range of services that were rolled out leading up to the brand launch.
Last August TechBuzz profiled the company and its head of Marketing, Lami Wolfgramm, the first article of our Polynesian Entrepreneur Series.
The company says the internal restructuring at Kahoa was a direct response to the post-COVID need for a blended work environment that places greater importance on the employee experience, the quality of their work, and the ability to work independently. The new structure eliminates middle management and reorganizes people across disciplines into small squads that collaborate with each other and maintain company culture.
Kahoa was built on collaboration, transparency, discovery, wisdom, and invention. Being centered on these values and the ethos of "give me this mountain," Kahoa will continue offering services in:
Product discovery and design
Architecture and development
Delivery and quality management
The company also plans to focus on digital strategy and business consulting.
"We are focused on helping our customers move the needle for their company," says co-owner Chad Atkinson. Kahoa lets us tell our story and offer more services that will bridge the gap between strategy and execution."
SLC Mayor Mendenhall Unveils Health Care Growth Blueprint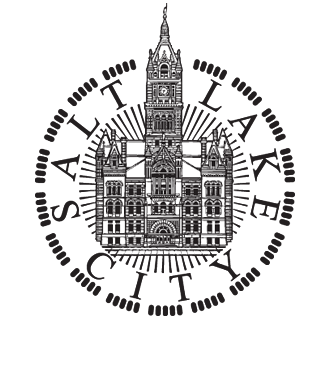 On 2/22/22, Salt Lake City Mayor Erin Mendenhall unveiled "A Blueprint for Growing Salt Lake City's Health Care Economy," to a large and diverse group assembled at INDUSTRY in the Granary District.
The Blueprint is based on a new economic development approach developed for the City by the University of Utah's Kem C. Gardner Policy Institute, with the involvement of an Advisory Group composed of diverse stakeholders from business, academia, government, and community.
The document outlines four recommendations to build and create jobs for Utah's health care industry:
Brand, Promote, & Grow: Build global brand; Increase awareness of job opportunities; Highlight successes.
Increase Investment: Maximize industry partnerships; Capitalize on private capital; Target social impact investments.
Emphasize Pathways & Partnerships: Create education-to-workforce partnerships; Connect pathways to education and employment; Identify alternative pathways to education and employment.
Strengthen Foundation & Remove Barriers: Create a baseline; Reduce business barriers in regulations and zoning; Inventory R&D opportunities; Ensure lab and office space is available.
In her remarks (see video below) Mayor Mendenhall mentioned her previous tech-friendly zoning initiative, Tech Lake City. She also highlighted the dynamism of the health tech industry by announcing that clinical-stage biotech company Recursion intends to more than double the size of its west downtown footprint. Similarly, Denali Therapeutics, which develops therapies for neurodegenerative diseases, also plans to open offices and manufacturing space downtown. Executives from both companies were at the event (pictured below) and shared an overview of their plans.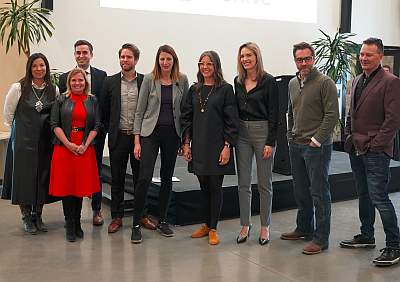 "Salt Lake City is the center of the health care innovation industry in Utah and one of the fastest-growing health care clusters in the nation," said Mayor Mendenhall. "Today, we celebrate this blueprint that will not only bolster our economy locally, but will also have massive impacts on global health and well-being as a result of the progress we've made and the innovations to come."
"The idea is to refocus the City's economic development efforts to proactively capitalize on our strong foundation of health care innovation assets–universities, hospitals, businesses, associations, nonprofits–to expand economic opportunity and improve health and well-being for all residents," said Ben Kolendar, Salt Lake City's Economic Development Director. "We can't do it alone and much of our work is accomplished through partnerships and convening key stakeholders to raise awareness of needs and unearth effective ways to meet our goals."
"Given the diverse office and lab space Recursion needs to help accomplish its mission, we are thrilled to continue expanding our footprint and capabilities at both the Gateway and INDUSTRY," said Recursion President and Chief Operating Officer Tina Larson, who spoke at the event (pictured to the left of Mayor Mendenhall). "We have undergone a period of significant growth as a company, and this is in part thanks to the fact that we are proudly headquartered in Salt Lake City and surrounded by a life science and health care innovation ecosystem in the Biohive."
"We are excited to bring our work to the beautiful and vibrant state of Utah with the construction of our new, state-of-the-art biologics clinical manufacturing facility," said Ryan Watts, Ph.D., Denali's Chief Executive Officer, also featured at the event (pictured second from the right). "Salt Lake City also broadens Denali's access to local talent and expertise in the life sciences. We are very pleased to be in Salt Lake City for this important expansion of our work."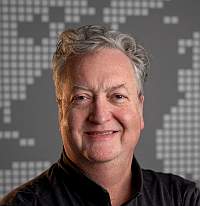 About the Author