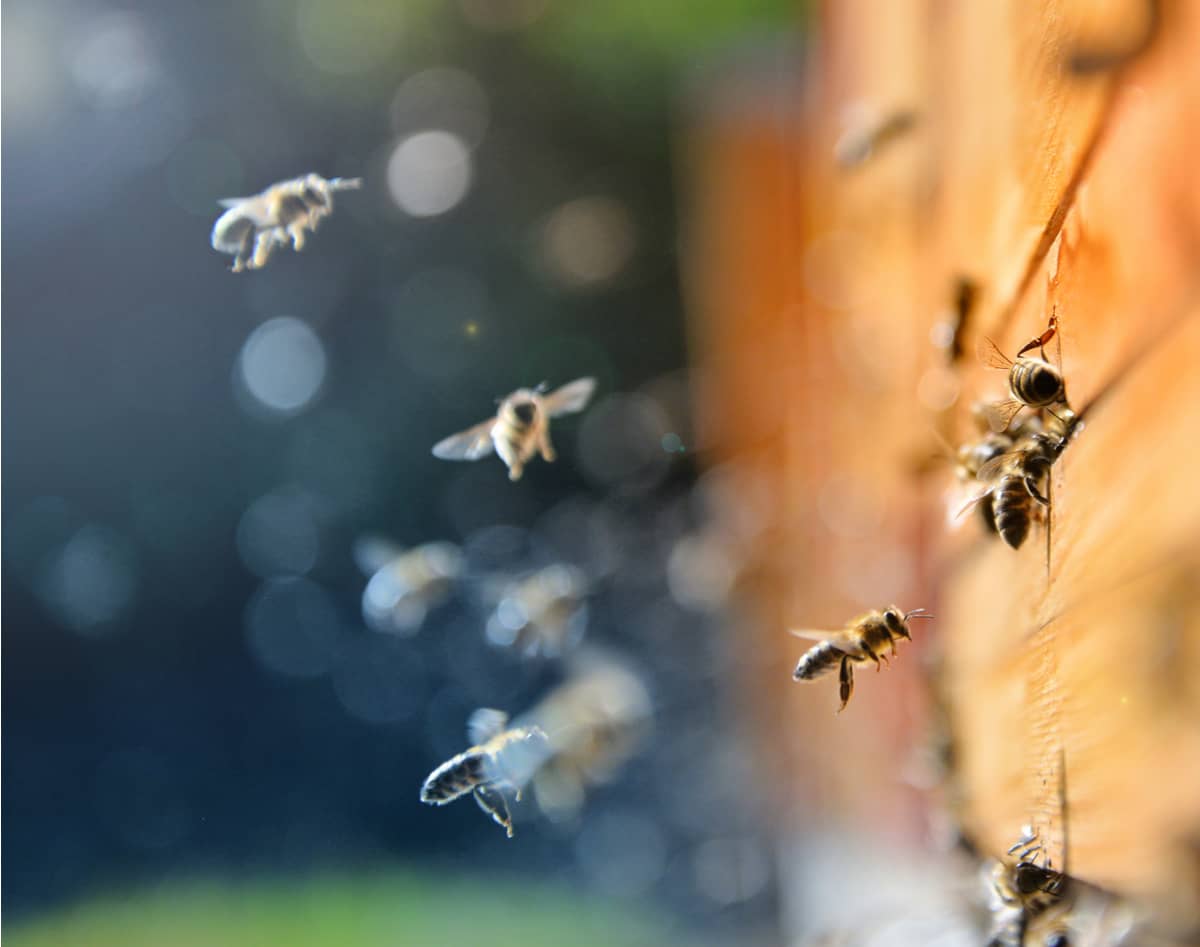 Buzzworthy - July 29, 2022
Salt Lake Chamber's Roadmap to Prosperity Coalition's Economic Dashboard July 2022 Update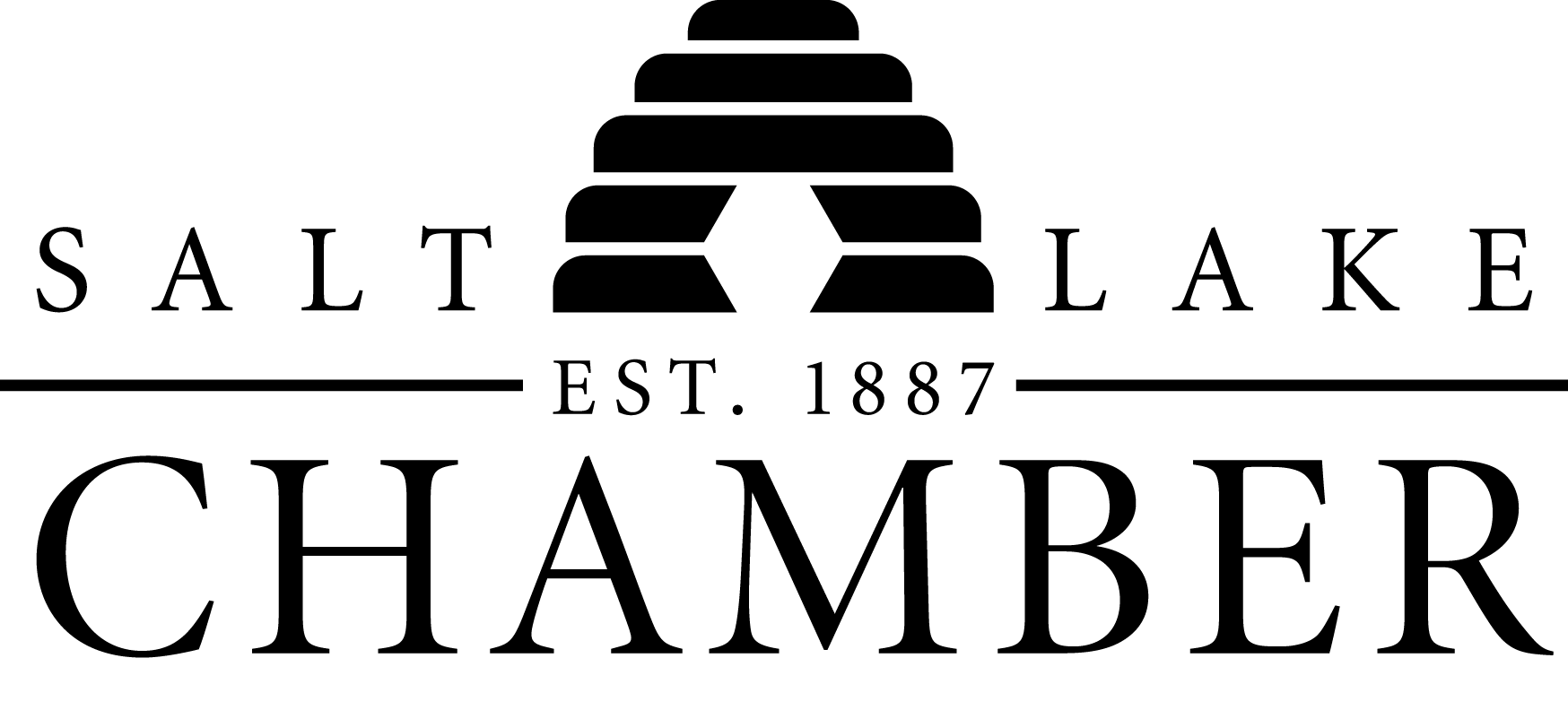 Today the Salt Lake Chamber's Roadmap to Prosperity Coalition, in partnership with the Kem C. Gardner Policy Institute, updated its monthly Economic Dashboard for July, 2022. The Dashboard provides data on the state's economy.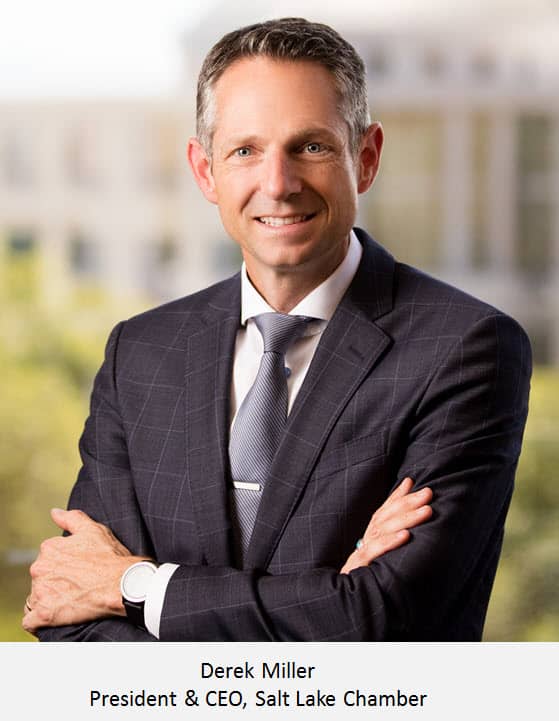 "The economic dashboard is starting to show signs of tapering growth as inflation and interest rate hikes weigh on consumers," said Derek Miller, president and CEO of the Salt Lake Chamber. "Utah's economy remains strong with low unemployment, but housing prices showed a slight dip in median sales price. In addition, the continued decline in consumer confidence is concerning as it tracks a national decline following Fed tightening and record prices for consumer staples. Despite these challenges, Utah remains a net positive for industry growth across sectors."
The July 2022 Roadmap to Prosperity Dashboard includes three primary insights:
Utah's unemployment ranks third in the nation. Utah's June unemployment rate of 2.0% is the third lowest in the nation, tied with New Hampshire and closely trailing Minnesota and Nebraska.
Home prices have begun to stabilize. After rapid housing increases over the last year, Utah's median home sales price has dropped slightly from $535,050 in May to $530,000 in June 2022.
Consumer confidence lowest on record. Utah's June consumer confidence is the lowest since data collection began in October 2020. National confidence is also the lowest in the survey's 70-year history.
"Utah's broad economic growth continues to power our economy forward in the face of changing monetary policy and slipping consumer confidence," said Natalie Gochnour, director of the Kem C. Gardner Policy Institute. "The dashboard shows our economy is stabilizing in key sectors like housing and job growth. Along with sustained air travel and retail sales, we remain positioned for moderate growth, despite the economic dislocation other states are experiencing."
Utah State Board of Education Seeks Public Participation in Data Science Pilot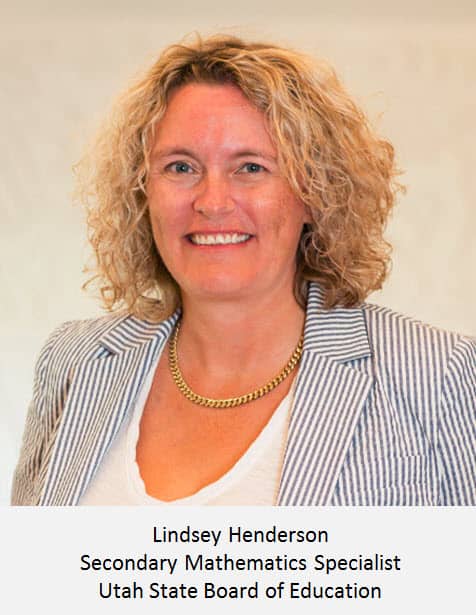 The Utah Board of Education has created a Data Science Pilot course available for any Utah teacher, school or school district. It is a two year pilot. Parent involvement is welcome and encouraged.
Last October TechBuzz posted a flash survey to the tech ecosystem to gather data for the Board of Education to gather feedback about the possibility of their offering Data Science as an option in Utah's public school mathematics curriculum.
Based on the results of that survey, the Utah Board of Education has decided to create a Data Science Pilot for interested Utah schools and school districts. At least six school districts have indicated interest in participating in this program. The Utah Board of Education continues to be interested in gathering feedback on this topic from Utah parents with school kids. Parents working in STEM fields or in the tech sector have a perspective on mathematics and Data Science knowledge and skills. These parents are encouraged to share their thoughts and insights on this topic.
TechBuzz cares about this issue because of the implications it has on the employability and ultimate career satisfaction of future high school graduates from Utah schools and the tech ecosystem in general.
Interested parties may fill out this survey, and/or contact Lindsey Henderson, Secondary Math Specialist at the Utah State Board of Education at lindsey.henderson@schools.utah.gov.
Roster Raises $6 Million Seed Round

Roster (Lehi) announced on July 25, 2022 it has raised $6 million in seed funding. The round was led by Grix VC, based in Salt Lake City and founded in 2021 by Randall Lloyd. Previous investors, Peterson Ventures and Album VC, also participated in the round. The company will use the funds to scale sales and enhance customer experience.
Roster, previously known as Wooly, offers a proprietary software platform that helps brands recruit creators, ambassadors, and influencers, straight out of their own customer email lists. Roster's app provides a way for online retailers and brand managers to leverage their own customers and turn them into brand ambassadors. The company counts On Running, Cotopaxi, Salomon, Blendtec, 1-800 contacts, and Specialized among its customers.
In 2020 TechBuzz profiled the company when it was led by serial entrepreneur and investor, Scott Paul. The company is now led by entrepreneur and angel investor, Kyle Fraughton, previously Chief Revenue Officer with Strata Fund Solutions that was acquired by AlterDomus.
MX Appoints Jim Magats as Chief Executive Officer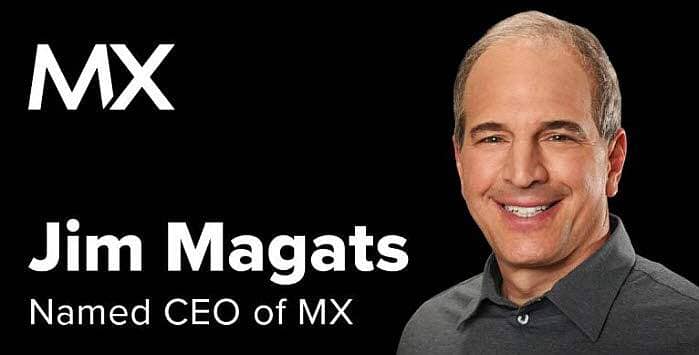 On July 28, 2022, MX (Lehi) announced it has named Jim Magats as its Chief Executive Officer, effective August 17, 2022. Magats will also join the MX Board of Directors.
"Jim Magats brings a wealth of experience and knowledge about how to deliver high-impact financial solutions and products for consumers, merchants, and financial organizations, along with a vast network of partners and customers at the world's leading financial institutions and fintechs," said Ryan Caldwell, Founder and Executive Chairman of the Board of Directors, MX. "We have tremendous confidence in Jim's ability to lead the organization through the next phase of our growth in establishing our leadership in the open finance economy, helping organizations of all sizes access and act on financial data to improve customer outcomes and grow their businesses."
Magats came from PayPal where served as Senior VP for Omni Payments Solutions, which included overseeing the company's open banking strategy and solutions, as well as a partnership network of more than 150 financial institutions and networks. Magats first joined PayPal in 2004 and was instrumental in PayPal's successful global expansion. While based in Europe, he partnered with regulators on creation of the Payment Services Directive 2 (PSD2) banking standards for banks and fintechs. Later, he and his teams helped to transform PayPal's relationships with banks and payment networks and built open, secure API capabilities to make it easier for their customers to make digital payments. More recently, his scope included leading the product and technology teams responsible for PayPal's merchant-facing products, including Braintree and Zettle, as well as the payment platforms that power PayPal Check Out and Venmo, processing over $1.2 trillion per year.
"Financial data is the lifeblood of a connected economy, and nobody helps organizations access and act on financial data better than MX. Our opportunity to make financial data accessible and actionable is global, extends across verticals, and has the potential to make a positive difference in the lives of billions of people," said Jim Magats, Chief Executive Officer, MX. "After 18 amazing years at PayPal, I'm incredibly excited to join MX, a company on a mission to build the open finance economy and empower the world to be financially strong. We are going to deepen and extend our partnerships with financial institutions and fintechs to fuel the next wave of innovation while fostering greater participation in the global economy through new products, use cases, and services."
Shane Evans was named Interim CEO and President in January 2022 following the appointment of Ryan Caldwell as Executive Chairman of the Board of Directors, MX. Evans will continue as a senior advisor, providing strategic counsel to Magats and the executive team.
Entrata Names Chris Finken as SVP of Revenue Marketing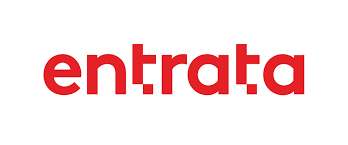 Entrata (Lehi) announced on July 21, 2022 it has appointed Chris Finken as Senior Vice President of Revenue Marketing. Finken joins Entrata, bringing deep experience in product and growth marketing, and in his new role will be responsible for building out the demand generation, lead generation and full funnel marketing initiatives for the company.
"Entrata is at an exciting point in its growth and we're thrilled to have Chris join our expanding team," said Adam Edmunds, CEO of Entrata. "The expertise Chris brings from leading a number of marketing departments will be critical to our team's success as we further globalize our platform and bring our leading solutions to property management groups and multi-family housing communities across the globe."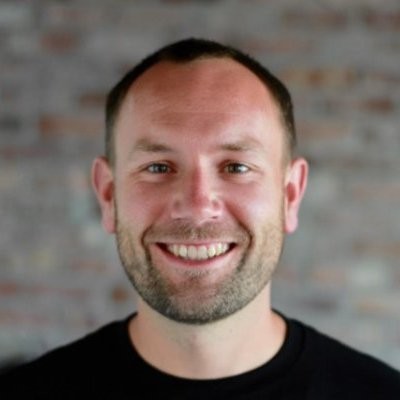 Finken has over a decade of experience leading marketing teams and driving revenue growth, most recently holding leadership positions at Podium, Ecwid and Lightspeed Commerce. As Vice President of Marketing at Podium, Finken was instrumental in building out the company's revenue marketing team. Most recently at Lightspeed Commerce Finken led the marketing team as Chief Marketing Officer, introducing scalable marketing, product led growth and data marketing to the overall company strategy for both.
"I've long admired the brand and business that Entrata has built, truly positioning itself as a leader in a competitive and swiftly growing industry," said Finken. "I'm thrilled to be joining this talented team at such a momentous time and look forward to developing and implementing impactful marketing strategies alongside this rapidly growing team."
Finken's appointment is the latest in a string of leadership hires for Entrata's marketing team, led by recently appointed Chief Marketing Officer, Nico Dato.
BambooHR Hires Brian Crofts as Chief Product Officer

BambooHR (Lindon), announced on July 18 it has appointed Brian Crofts as its new Chief Product Officer. Co-founder and outgoing CPO, Ryan Sanders, will take a step back from daily operations after 14 years to focus his time and attention as co-chair of the company's board of directors.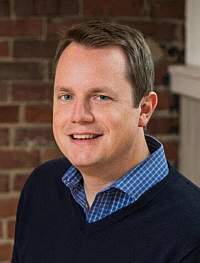 "I am honored to join BambooHR as its next Chief Product Officer, and I look forward to working with our tremendous customers, partners, and product and engineering teams to continue to grow our ecosystem of innovative products," said Crofts. "In past roles, I had the opportunity to develop a deep appreciation for HR and people leaders, and I believe BambooHR has an opportunity to build solutions that address the many evolving challenges our customers face each day."
Crofts is a seasoned product expert with deep experience in bringing B2B products to market, with a focus on growing teams and businesses. He served in CPO roles at both Auditboard and Pendo. Prior to Pendo, he spent 11 years at Intuit where he developed well-known products like QuickBooks and TurboTax Personal Pro Business.
"Brian's experience has given him a rare combination of expertise and skills - he can both create and execute at a high level, while also evangelizing a vision and strategy for product development. This, along with his passion for both HR and growing businesses, makes him the perfect fit as our next CPO," said Brad Rencher, CEO of BambooHR. "As a product-led organization, he's the leader we need to drive the innovation required to build solutions to meet today's HR and business challenges. I couldn't be more excited to have him on the team."
In the last five years, BambooHR has grown over five times to become a profitable, self-sustaining business with annual recurring revenue of more than $100 million. Crofts' appointment follows several recent executive hires including Justin Judd as CFO and Anita Grantham as head of people.
Josh James Steps Down from Mercato's Board of Directors and Audit Committee

Joshua James has stepped down from his involvement with Mercato Partners, reports MarketScreener on July 22, 2022. According to the article, Mr. James notified Mercato on July 19 of decision to resign as a member of Mercato's Board of Directors and the Audit Committee of the Board, effective as of that same day, July 19, 2022. The brief article mentioned Mr. James' decision to resign was not the result of any dispute or disagreement with the Company or any matter relating to the Company's operations, policies, or practices.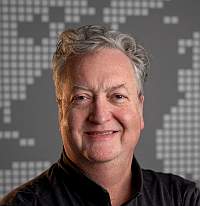 About the Author