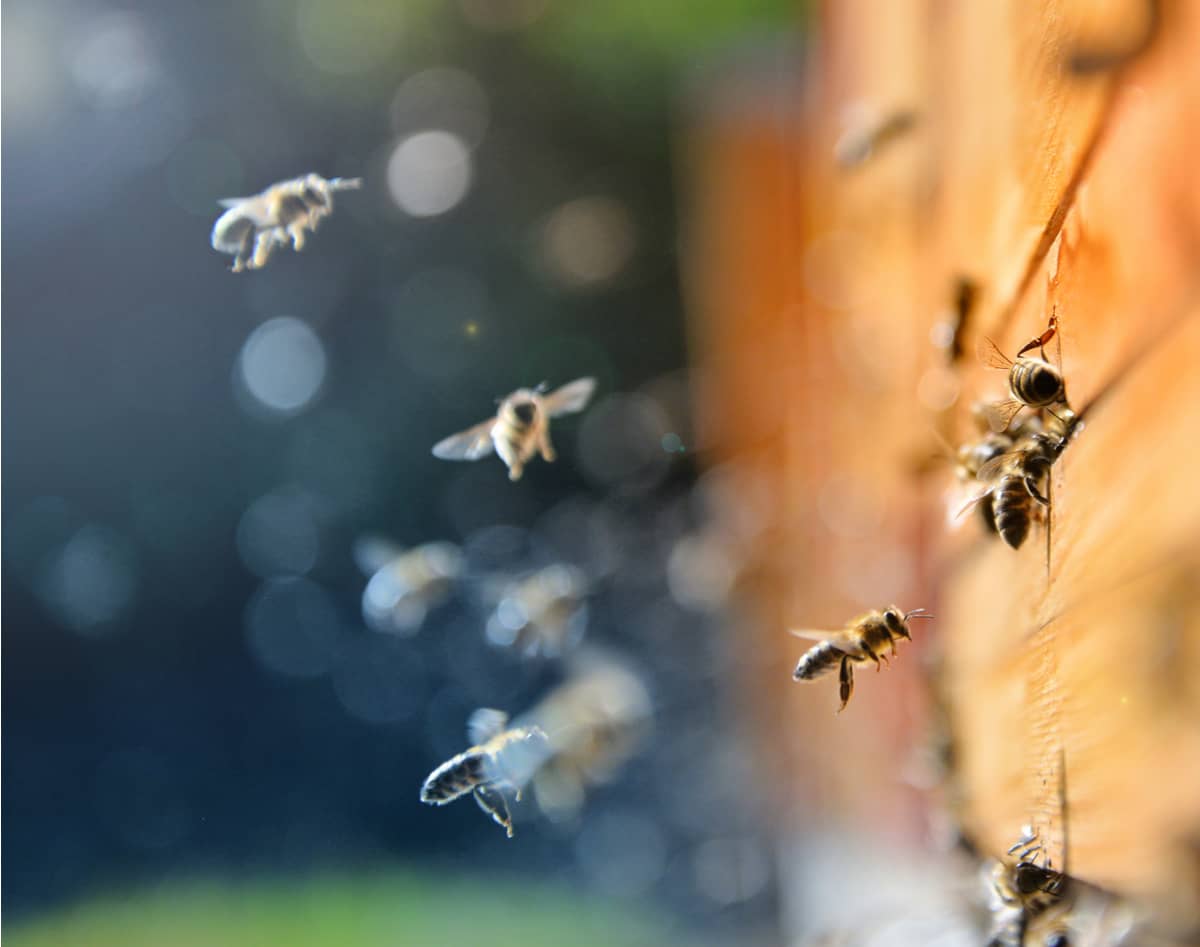 Buzzworthy - May 13, 2022
Scorpion Appoints Saurabh Goyal as President of SMB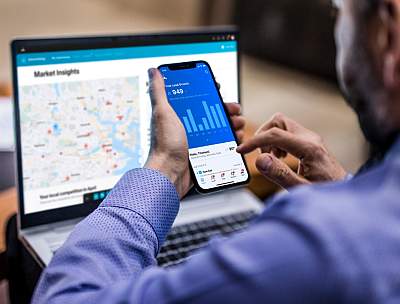 Scorpion announced on May 9 2022 that Saurabh Goyal, a global product strategy and sales enablement leader, has been appointed its President of SMB. Goyal will report directly to Scorpion Chief Operating Officer Raj Ramanan.
As President of SMB, Goyal will oversee growth, drive revenue and improve the productivity of Scorpion's Legal, Home Services, and Medical business areas – with a key underlying focus on improving the customer experience. Prior to joining Scorpion, Goyal spent nearly two decades at Google, where he was most recently the Global Head of Product Strategy and Sales Enablement for SMBs. Before that, Goyal held multiple roles at Google across Sales, Go-To-Market, Tech-Services & YouTube, where he successfully led large scale transformations.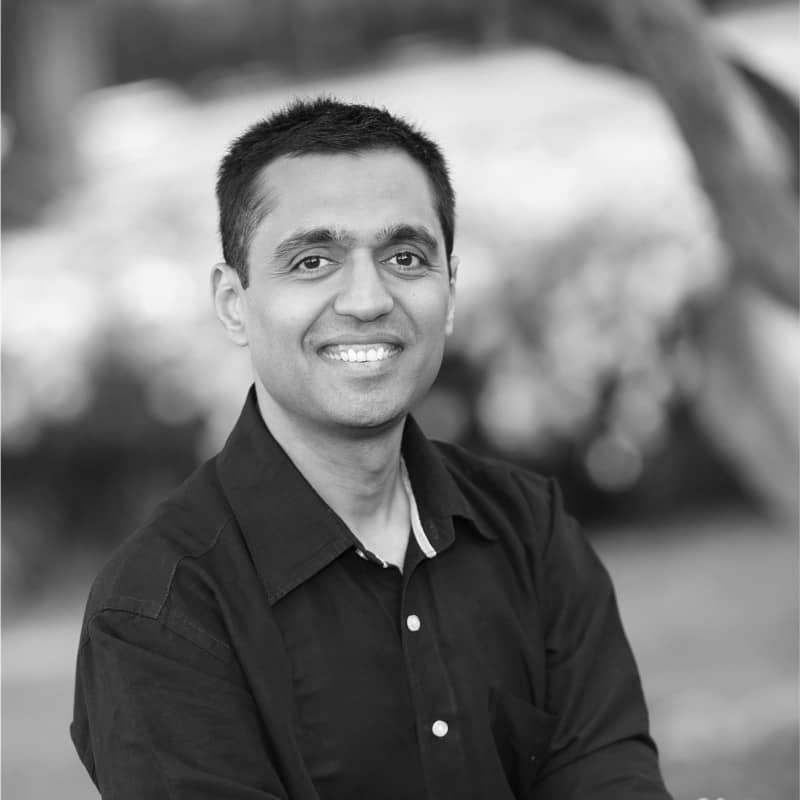 "As Scorpion enters its next phase of growth, we are focused on process improvements and product automation to achieve the best results for our customers. Saurabh has a proven track record of achieving success by streamlining documenting processes, piloting improvements, and partnering with various teams to drive results," said Raj Ramanan, COO of Scorpion. "Not only is he an experienced leader, but he is dedicated to creating the best possible SMB customer experience, which is critical to our business."
"Scorpion has a product-market fit, one of the best customer retention rates in any industry and a customer-obsessed culture. This along with the fact that Scorpion provides an environment where its employees can dream big and drive innovation, really excites me," said Goyal. "I'm looking forward to working with the team to unlock Scorpion's goals and make monumental impacts for our SMB and Franchise customers."
Profiled earlier this month in TechBuzz, Scorpion helps local service providers with a variety of services including SEO, Reviews, Advertising, Email Marketing, Chat and Messaging, Social Media, Websites, Lead Management, and Appointment Scheduling. The company blends AI and teams of real people with vertical expertise to support customers in setting, measuring, and reaching their goals.
Scorpion is headquartered in Lehi, Utah and has offices in California, Texas, and New York.
Entrata Names Nico Dato as Chief Marketing Officer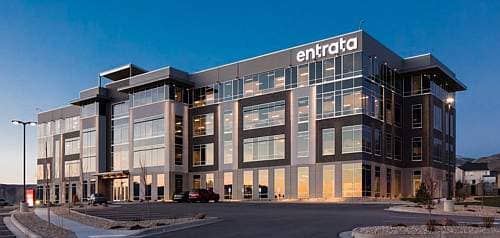 Entrata announced on May 11, 2022 it has hired Nico Dato as Chief Marketing Officer. He will be responsible for expanding the marketing program and its functions as Entrata rapidly grows both domestically and internationally. Last month the company announced its first international expansion into Canada.
"We couldn't be more excited to have Nico join the executive team at Entrata. He's a leader who has proven time again that he is able to clearly communicate and firmly establish a company's brand, especially during critical high-growth stages," said Entrata CEO, Adam Edmunds. "Entrata is poised to grow at an incredible rate in the coming years and Nico is the kind of strong leader and brilliant marketing mind that the company needs to move to its next stages."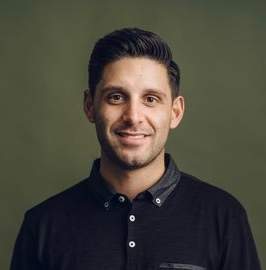 Prior to Entrata, Dato was the executive vice president of Marketing at Podium, where he oversaw all marketing efforts for the company. As one of the first 10 employees, Dato helped to scale the business to millions of dollars in revenue as it grew from a small start-up to one of North America's fastest growing companies in just a matter of years.
"I've been fortunate enough to work at and alongside some of the most innovative companies and leaders in the world and Entrata is no exception. I couldn't be more excited to be joining a business with such scale, growth and innovation potential," said Dato. "The team has done an exceptional job building a world-class business that has helped turn Entrata into the force it is today. With new leadership, new investors, and focus on growth, we are incredibly bullish on Entrata's future."
Founded in 2003 in Lehi, Utah, Entrata is a comprehensive property management software provider with a single-login, open-access platform serving more than 20,000 apartment communities nationwide. Last year, the company closed a $507 million private investment round (one of the largest in Utah history) from Silverlake, Dragoneer and HGGC. The company is using the investment to more than double its businesses research and development spend, and to put in place an aggressive go-to-market strategy. Entrata is one of the fastest-growing software companies in real estate, with hundreds of millions in annual revenue, employing more than 2,100 people with plans to add hundreds more in the coming year.
MX Named One of Inc. Magazine's Best Workplaces of 2022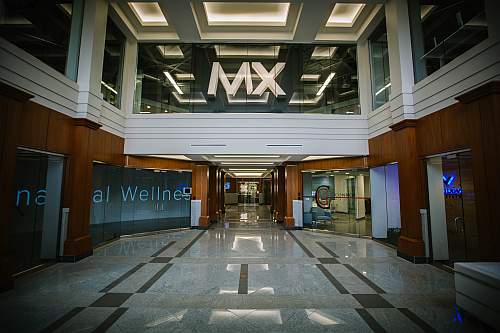 MX announced on May 11, 2022 it has been named one of Inc. Magazine's Best Workplaces of 2022—the magazine's annual list of America's top workplaces and leaders in creating exceptional company cultures. This marks the third year in a row MX has been named to the Best Workplaces list.
MX, based in Lehi-Utah, is a mission-driven organization with 700+ employees focused on empowering the world to be financially strong. In addition to Inc. Best Workplaces for 2020, 2021 and 2022, MX was named a Glassdoor Best Places to Work in 2022, a Utah Business Best Companies to Work For in 2021, and a 2021 Best Places to Work in FinTech by American Banker.
The Inc. Best Workplaces list is the result of a comprehensive measurement of U.S. companies that have excelled in creating exceptional workplaces and company culture, whether operating in a physical or virtual facility. Each company nominated took part in an employee survey, conducted by Quantum Workplace, which included topics such as: management effectiveness, benefits, perks, fostering employee growth, and overall company culture.
"Not long ago, the term 'best workplace' would have conjured up images of open-office design with stocked snack fridges," says Inc. editor-in-chief Scott Omelianuk. "Yet given the widespread adoption of remote work, the concept of the workplace has shifted. This year, Inc. has recognized the organizations dedicated to redefining and enriching the workplace in the face of the pandemic."
Breeze Airways Expands Utah Operations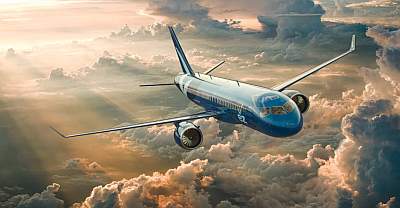 On May 12, 2022, the Utah Governor's Office of Economic Opportunity (Go Utah) announced it has awarded Breeze Aviation Group, Inc. a temporary, marginal tax reduction for its expansion in Utah. As part of the agreement, Breeze Airways plans to bring up to 78 new high-paying jobs and invest $8 million in Utah during the next five years.
"This significant expansion from Breeze brings jobs, connects Utahns through new flight routes to new destinations, and provides opportunities for people to visit Utah for work and play," said Dan Hemmert, the Office of Economic Opportunity's executive director. "We're excited to see this Utah company grow, and we're even more excited to take advantage of its budget-friendly airfare."
Breeze Airways is a new Utah-based airline that began flying in the summer of 2021. The company focuses on offering nonstop flights and low fares on routes ignored or abandoned by other airlines. By flying nonstop routes with little or no competition, Breeze Airways opens up travel to many that did not have the option or could not previously afford it. The new airline operates from Provo's airport and "merges technology with kindness" via its easy app-based booking which does not penalize customers with change or cancellation fees, unlike all other airlines.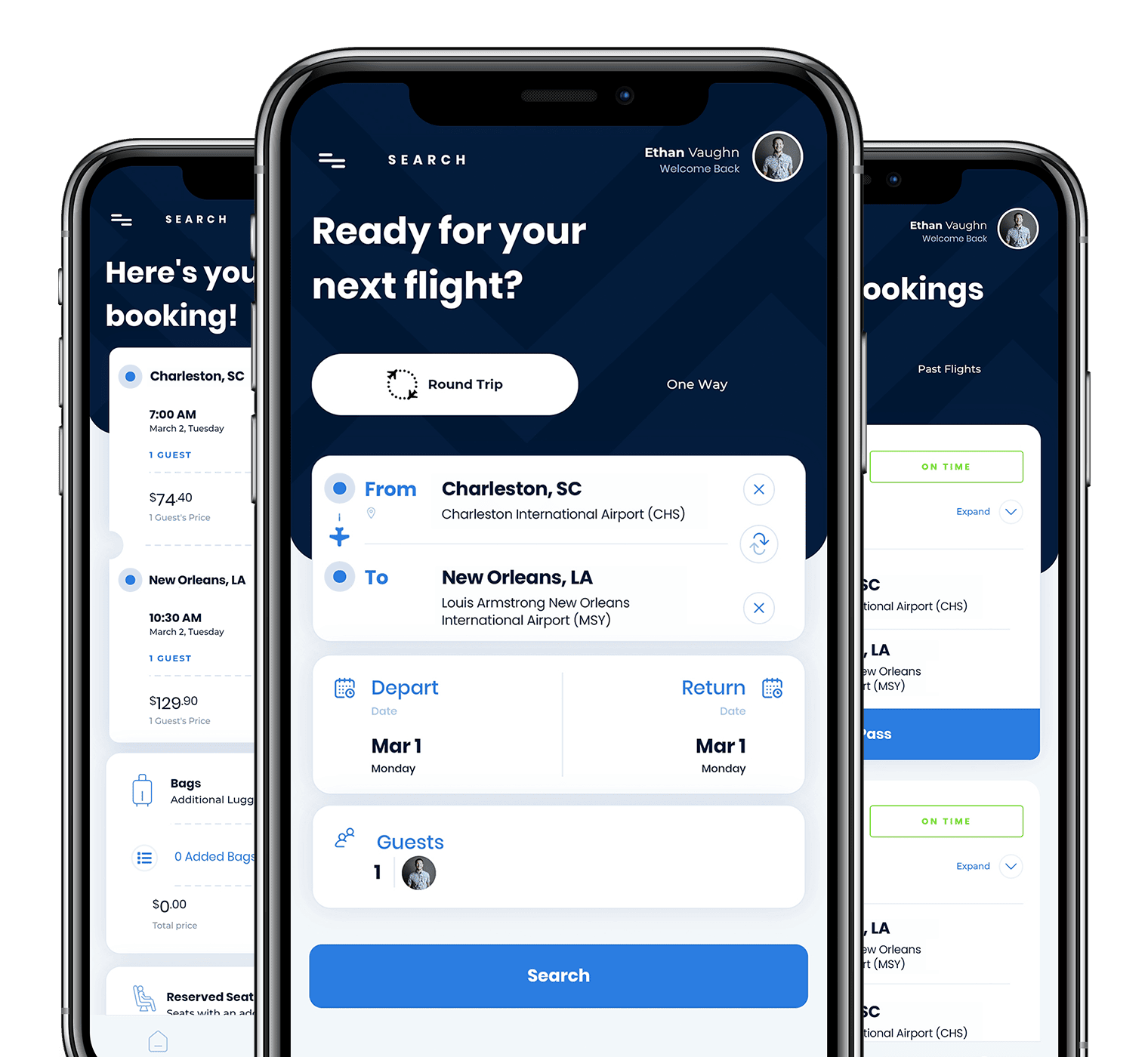 "It's been the question on everyone's lips since we first opened our headquarters—when are you flying from Utah," said Breeze's founder and CEO David Neeleman. "We're excited to continue growing and hiring from here, and now flying from Utah too. The beautiful, newly renovated Provo airport will give our guests an easy way to travel to both coasts and provide a wonderful 'home base' for Breeze."
Breeze Airways may receive up to 15% of the additional state taxes it will pay over the five-year life of the agreement in the form of a Utah Legislature-authorized Economic Development Tax Increment Financing (EDTIF) tax credit (U.C.A. 63N-2-106(2)). Each year that Breeze meets the criteria in its contract with the state, it will qualify for a portion of the total tax credit.
"We're encouraged by Breeze Airways selecting Utah as a national training center for its pilots and maintenance staff," said Theresa A. Foxley, president and CEO of the Economic Development Corporation of Utah. "Workforce development is critical to any industry, and we anticipate Breeze will find competitive operating costs and logistical advantages citing this center here."
Portal Warehousing Launches Flexible Industrial Space in SLC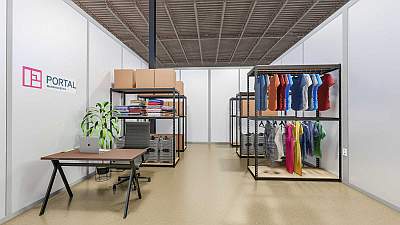 Portal Warehousing announced on May 10 the debut of a new co-warehousing concept. The company is offering high-quality industrial solution for e-commerce businesses seeking flexible, scalable warehouse space. The first of its kind facility in Utah is now accepting new members for its initial Salt Lake City location at 1580 South 500 West. Ten of Portal's 22 suites have already been filled by e-commerce and distribution companies attracted to its top-tier logistics infrastructure. 12 suites are currently available. Portal offers warehouse spaces and essential amenities without long-term leases.
For a limited time, the company is offering members who sign a six-month agreement one free month.
"In today's ever-evolving business climate, companies of every size are seeking flexible office solutions like co-working spaces and e-commerce companies are no different," said Portal Warehousing Co-Founder and CEO Alex Morrison. "Portal fills the gap for growing e-commerce businesses by providing the 'just right' solution between traditional warehouses and starter spaces like home garages, basements, and storage units. The pre-opening interest we have received from Utah e-commerce companies has surpassed all expectations."
Retail e-commerce sales in the U.S. are expected to surpass $1.64 billion by 2025. The challenge of securing suitable and affordable warehouse spaces will likely continue for new and growing businesses. Portal Warehousing's answer to this challenge is to offer short-term agreements for spaces ranging in size from 250 square feet to 2,500 square feet in its 30,000-square foot Salt Lake City location.
Memberships include amenities such as high-speed internet, reception services, community events, shared common spaces to facilitate socializing and networking between members, and growth support. Portal members have access to direct-to-consumer business essentials such as dock high and grade level doors, enterprise-level equipment, shipping and receiving. Co-working areas and conference spaces are also available for use as needed.
Portal Warehousing plans to open locations in Los Angeles, Brooklyn and Las Vegas. Its next location (Phoenix) opens later this summer.
Logan and Price Recognized among America's Best Cities for Remote Workers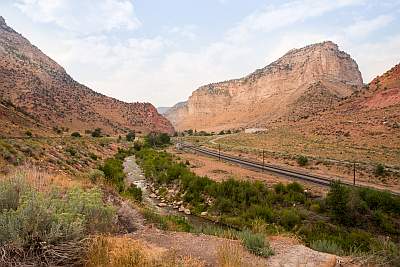 Ownerly, a New York-based homeowner app founded in 2018, has released rankings for its 2022 study on American cities that work well for remote workers, aka "Zoom Towns."
Zoom Towns USA: America's Best Cities for Remote Workers identified two Utah cities among the report's top 100 cities: Price (ranked 24) and Logan (ranked 96).
For this study, Ownerly examined 1,488 metropolitan and "micropolitan statistical areas" (MSAs) as identified by the U.S. Census Bureau. After vetting missing data and incorporating averages from MSAs and states where applicable, the final list of places and MSAs was limited to 445 cities. The report used the latest available data, but in some instances it was limited by delays due to the pandemic. It ranked metrics based on a weighted average of following factors:
home values
rental costs
web connectivity
safety
park access
availability of coworking spaces
city and state-level athletic health levels and gym options
affordability of goods and services and utilities, and
affordability/availability of childcare services and restaurants.
Conclusions:
Fourteen of the report's top 25 cities for remote work have populations of under 100,000
Midsize cities (population of under 250,000) accounted for six picks
Five cities have a population of more than 250,000
Of the top 25 cities, 11 were from Midwestern states and nine from the Northeast. Price was the only Utah city listed in the top 25
Of the fifteen Western states listed, Logan and Price are located in Utah. Other cities in the region listed include, Cheyenne, Casper, Boise, Las Vegas, Moscow, Fort Collins, Santa Fe and Tucson
Only two southern cities were identified as Zoom Towns
The West Coast is less than ideal for Zoom Towns. Although California and the Pacific Northwest are known for their tech giants, the high cost of living locked West Coast cities out of top 25 contention
New York, Pennsylvania and Ohio are the top states for remote workers
Texas and Georgia cities account for five of the top 15 midsize cities for remote workers.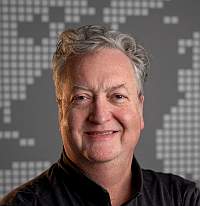 About the Author