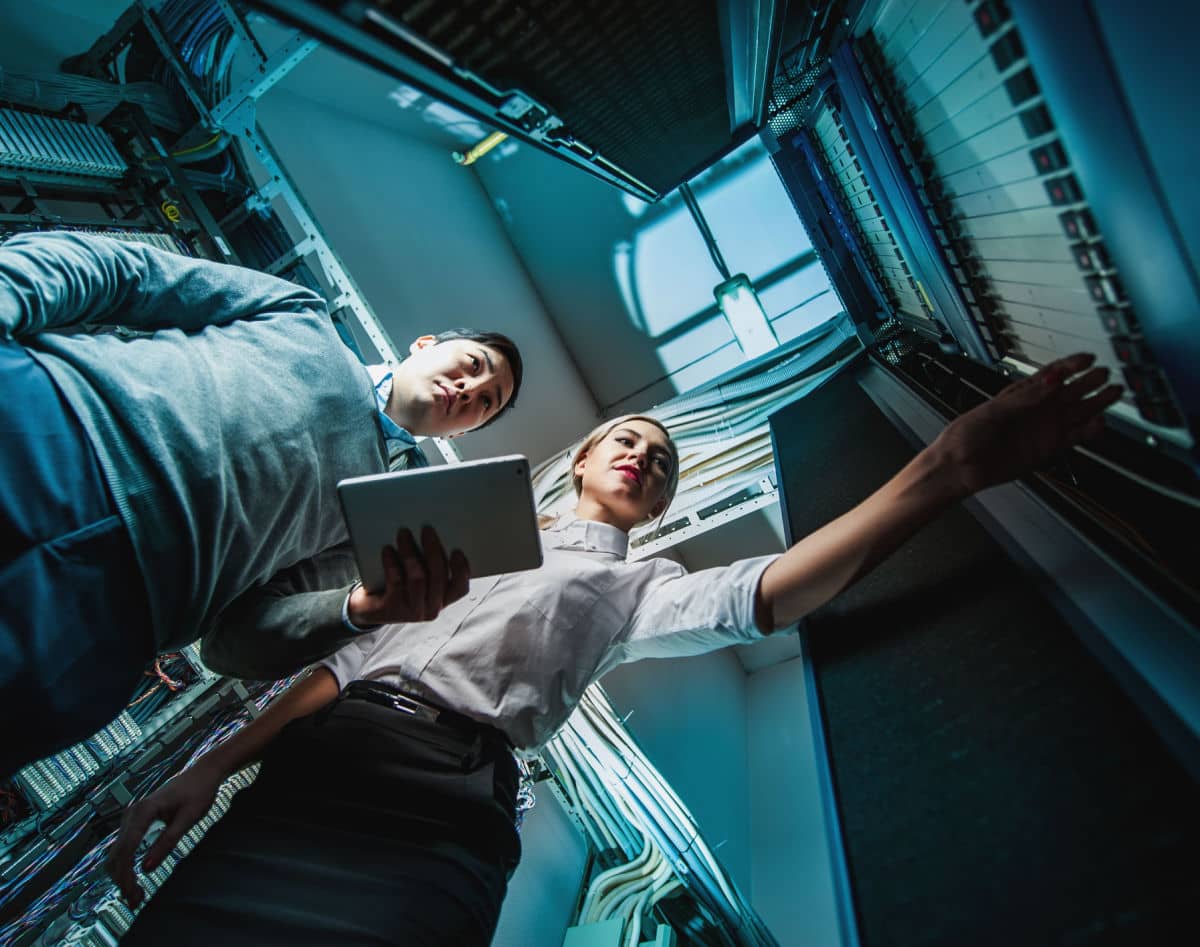 Comcast Rolls Out Multi-Gig Internet Speeds to Salt Lake City Homes and Businesses
Today Comcast hosted a behind the scenes tour of its network facility in Salt Lake City that it calls its Head-end and is located in an unbranded office building not far from Sugar House park. The company showed live demonstrations on how it plans to enhance its existing technology with innovations that will provide multi-gig Internet speed to Utah customers via its "Road to 10G initiative." TechBuzz sat down with the company's Chief Network Officer, Elad Nafshi, who was visiting Utah from the company's Philadelphia headquarters.
Nafshi explained that Salt Lake City is the first community in Utah (Philadelphia is the first city in the US) where Comcast is rolling out its latest technology which provides customers with download speeds of up to 2 Gbps over the existing Xfinity network connections already existing in homes and businesses today. Nafshi pointed out that they can now use existing technology components for this new multi-gig rollout, but with added wireless enhancements. This means Comcast service teams need not dig trenches or undergo intrusive existing infrastructure development to offer this new high-speed service to customers; existing node containers look exactly the same as the old ones, (see below) but have merely been upgraded with a small box the size of a computer harddrive (center left in image) that when added to the node offers greatly enhanced computing power and wireless connectivity.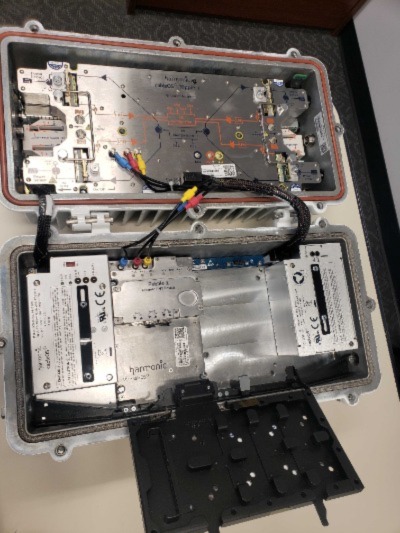 The new offerings are part of a nationwide rollout, starting in Philadelphia and now rolling out in Salt Lake City, that will reach more than 50 million homes and businesses before the end of 2025—making it the largest- and fastest-ever multi-gig network and WiFi deployment in the United States. By the end of 2023 it should be able to deliver 10 gigabit speeds to Utah customers, roughly a 10X improvement in speed as compared to its current fastest service.
Comcast defines "Salt Lake City" loosely as a cross-shaped swath of the state's population from the Idaho border south to Payson, and west to east from Tooele to Park City. Once the rollout is complete, these multi-gig speeds will be available in all of Comcast's service area in "Salt Lake City," as well as throughout Comcast's entire footprint in Utah, including service areas in southern Utah such as rapidly-growing Washington County.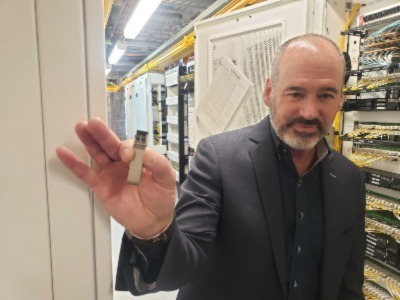 Regarding the catalyst for such a quantum leap in connectivity speeds, Nafshi explained the pandemic had a lot to do with it. In March 2020 Comcast was confronted with unprecedented demands for internet connectivity. "On March 13, 2020, most people went home and had to work remotely," says Nafshi. "Literally in the span of those first two weeks, we needed to find a way to increase our capacity to the tune of three years worth of capacity growth in two weeks," he added.
Nafshi and the Comcast HQ team were confident in the local service teams, but it needed to seriously ramp up its technology and platforms to meet this new challenge of a radical new shift in consumer requirements. Today's announcements is one of the key milestones in the company's plan to improve its offerings.
"One key takeaway from the pandemic remains clear: high-speed internet access is critical for everyone," says J.D. Keller, senior vice president, Comcast Mountain West Division. "Utah businesses need reliable, high-speed internet services—students need to complete homework—and families need to connect to loved ones around the globe. Comcast's continued investments in our network ensure Utahns have the technology to participate in today's digital world."
"Investing in technology and infrastructure ensures Salt Lake City maintains the fastest and most reliable internet service for our residents," says Salt Lake City Mayor Erin Mendenhall. "In my work as a founding member of the Utah Broadband Coalition, I've seen how the benefits of Comcast's investments extend to businesses, government organizations, students and all Utahns; including seniors, veterans and those in low-income households. We greatly appreciate Comcast's announcement today because it prepares us for tomorrow's demands."
Faster speeds are just one of the consumer benefits made possible through Comcast's continued efforts to evolve its entire network to 10G. 10G is a next-generation technology platform supported by a global collaboration of companies in the Internet industry focused on building networks that stay ahead of consumer demand for connectivity.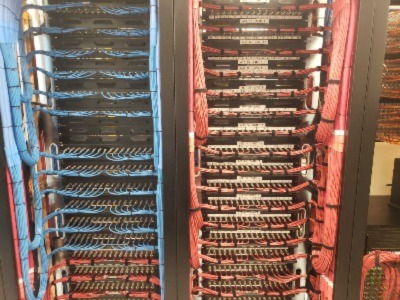 Over the past several years, Comcast has been transitioning to a digital network technology – powered by a virtualized platform the company calls Octave—that delivers greater reliability and increased performance. With Octave, rather than maintaining, updating, and replacing traditional analog network appliances by hand—which can take days or even weeks—Comcast engineers can reliably maintain, troubleshoot, and upgrade core network components almost instantly, with a few keystrokes on a laptop or mobile app.
"Now we know within seconds, not only that you're down, but why you're down and precisely where the fiber is cut, and how can fix it. Now we can manage around the outage so that customer will never know that it actually happened. The real transformation is that we're able to do that across our entire network, across hundreds of thousands of fiber miles," says Nafshi.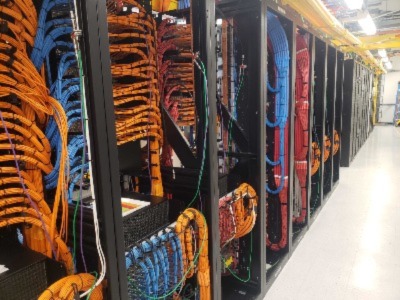 Comcast will continue trialing 10G technologies over the next several months in preparation for offering symmetrical multi-gigabit services to residential and business customers in the second half of 2023.
The new multi-gig speed (roughly 2gig) is available today to Xfinity and Comcast Business customers in parts of Salt Lake City. 10G will be rolled out to Comcast markets across the country through 2025.
Additional details about Comcast in Utah:
Comcast has nearly 700 miles of fiber in Salt Lake City – nearly 5,000 miles throughout the state of Utah.

More than 1 million homes and businesses have access to Xfinity and Comcast Business products and services statewide, including more than 100,000 in Salt Lake City.

Comcast has invested more than $389.6M in its network in Utah alone in the last three years to stay ahead of demand, effectively doubling capacity every 2.5 years.
In addition, Comcast works with several local partners to provide connectivity to income-constrained Utahns. Since 2011, Comcast has connected nearly 160,000 income-constrained Utahns to the Internet through its Internet Essentials Program—the nation's largest private-sector low-income broadband adoption program. The program provides income-eligible people the ability to connect to the Internet for $9.95 per month. Additionally, Comcast participates in the Federal Affordable Connectivity Program which provides those who are eligible a $30 per month credit for the Internet service.
As part of Comcast's ongoing commitment to help connect low-income families to the internet, Comcast also worked with Comcast's network of nonprofit, community, and city partners to equip nearly 39 locations across Utah with WiFi- connected Lift Zones where students and adults can get online, participate in learning and workforce development trainings, and access critical resources. For more information about the affordable connectivity program click here.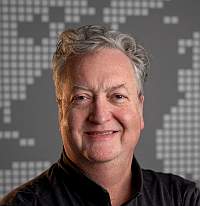 About the Author