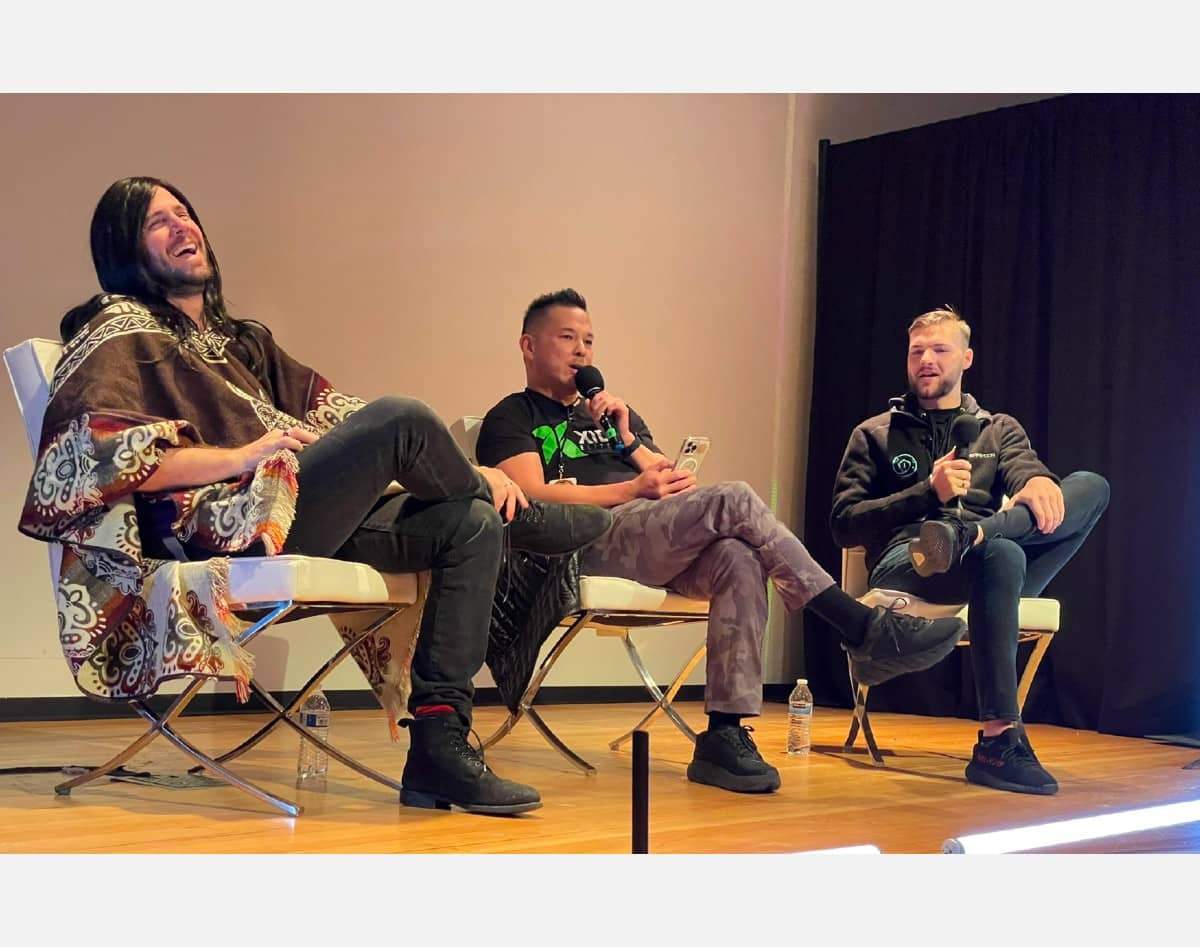 Cryptopia SLC Brings Together UT Crypto Community
Yesterday the Leonardo Museum in Salt Lake City played host to Cryptopia SLC, an event bringing together the cryptocurrency community in Utah and beyond. The crowd filled a 200 seat auditorium to standing room only, with panel discussions covering the basics of cryptocurrency, decentralized finance (DeFi), nonfungible tokens (NFTs), and decentralized autonomous organizations (DAOs). The event was capped off with a "MetaMasquerade" mixer party for those wanting to connect with others in the space.
This event was a popup one day gathering. Event hosts, including Utah Business Magazine, say this is the first of a series, with a week long Cryptopia event coming in May and another week long event in October.
With a single track and several topics covered by expert panels, the event served as a welcome introduction for the crypto novice, and a chance for blockchain professionals to connect with colleagues.
The opening panel featured the figurative father of the gathering, angel investor Scott Paul, along with SafeMoon CEO John Karony and Xidax CEO Dan Young. Paul is a prolific early stage investor (and social media poster), and was the first investor in Giddy, which just announced an $8 million seed round within the past week. SafeMoon is a cryptocurrency token created in March 2021 on the Binance Smart Chain blockchain. The token currently ranks 215th of all crypos by market capitalization according to CoinMarketCap.com, at just under a billion dollars. Xidax is a maker of custom and high end gaming computers which often can also serve as cryptocurrency miners. Before Xidax, Utah locals may remember Young's retail computer business from a generation ago, PC Laptops.
Other speakers included:
DeFi Panel
NFT Panel

Elle Griffin, panel moderator and editor at Utah Business Magazine
Matt Wilburn, President of Taffi, the Salt Lake City makers of a 3D Avatar Creator that became all the more relevant in a world of NFT popularity
Clark Stacey, CEO of Wildworks, a Salt Lake based maker of video games for all ages
Emily Higgins, Director of Communications at Uplift Aerospace, a startup enhancing the narrative of high value artifacts (think fine art and aged wine) by sending them to space
Damon Sharpe, Grammy award winning pop music producer
Jon Cheney, CEO of Seek XR, a tech firm making the creation, management, and distribution of 3D content easy to deliver

DAO Panel

Ally Islom, panel moderator and Candidate for US Senate
Michelle Tsing, Co-founder & Director at the Governance Research Institute
Carl Youngblood, seasoned cryptocurrency veteran and leader of Blockchain Dev Utah and UtahDAO, two groups aiming to help to build and train those in the blockchain ecosystem in Utah
Boston McClary of UtahDAO
Tyler Morrey of Upside DAO
Fans of the SafeMoon cryptocurrency were especially prominent at the event, even drawing visitors from out of state.
Hey #safemoonfamily it was a pleasure meeting @CptHodl ,@TheFudHound and @scottycoin! I believe in #SAFEMOON and the bright future ahead! Also, keep an eye out for Scott's upcoming new company @giddydefi! #SAFEMOONV2 #cryptopia pic.twitter.com/GQRoUWZIFH

— Safemoon Carlos 🙌👊🌝 (@ositoingles) January 19, 2022
Had the best time sitting on the DeFi panel at #Cryptopia today. Great conversations, great panelists, great conference. https://t.co/gzNOTuIG3U

— Nicki Sanders (@nickilsanders) January 20, 2022
Michelle/@BITGODDESSES here slangin mad knowledge about DAOs @CryptopiaSLC #saltlakecity #cryptopia pic.twitter.com/m4eOht3KQb

— BreezBlox.tez ✖️🖤✖️ (@Breez_Blox) January 19, 2022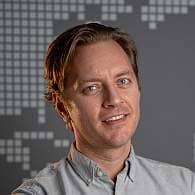 About the Author