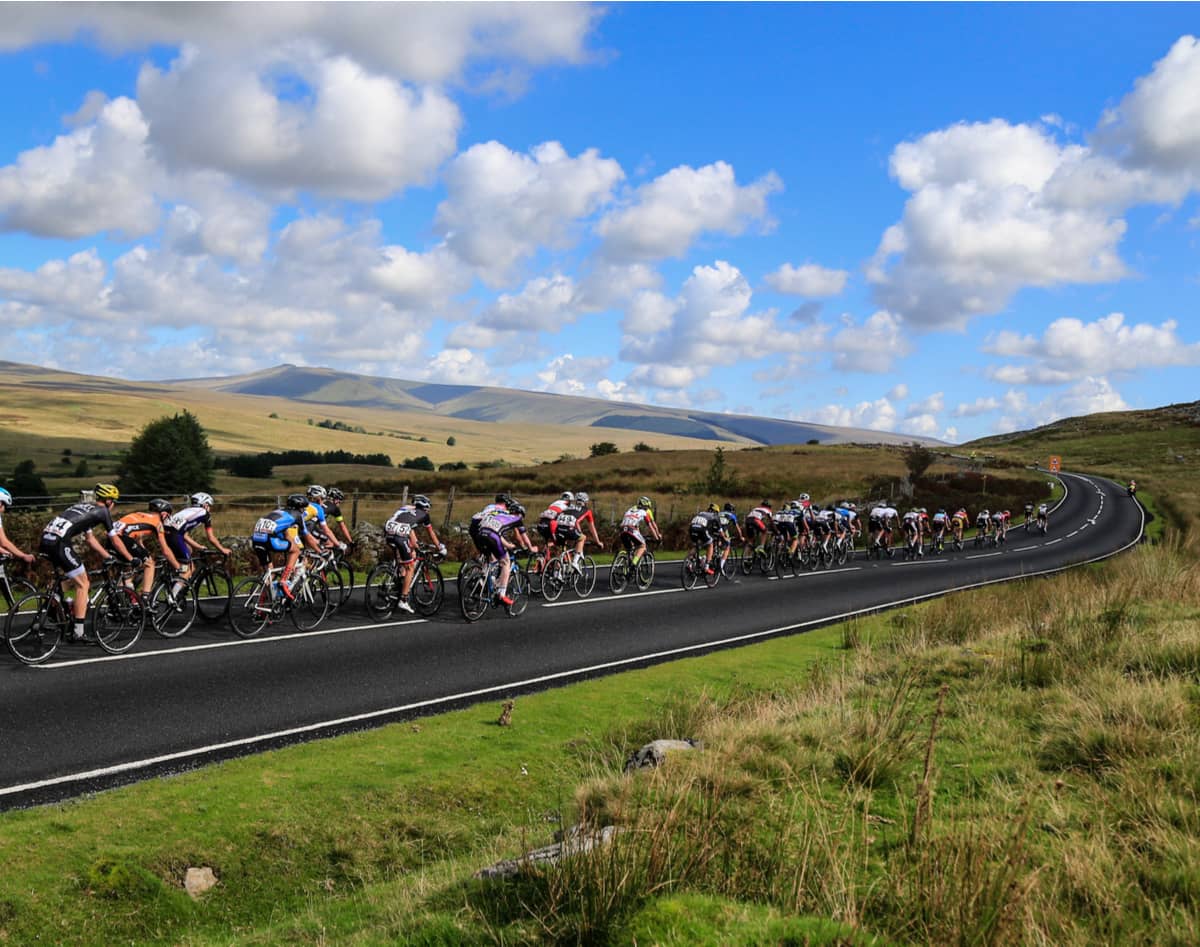 Derek Miller on How to Avoid Silicon Valley's Pitfalls
Derek Miller, President of the Salt Lake Chamber, wrote an opinion piece in Deseret News in May called, "Can Silicon Slopes Avoid becoming the Next Silicon Valley?" The editorial staff at TechBuzz News found his ideas intriguing and asked him to elaborate. In our interview, Miller explained why Utah should not become the next Silicon Valley, and how to avoid Silicon Valley's shortcomings.
The warnings make sense in light of the emergent problems in the broader San Francisco Bay Area, but would have been puzzling just a few years ago. Silicon Valley was for many years an aspirational place. It was where the best talent went, where the best startups were founded and grew. There's a reason why Omniture and Domo founder Josh James chose to call his Utah tech and business initiative "Silicon Slopes." At that time, James and others very much wanted Utah to be like Silicon Valley. It was the best and brightest tech hub on Earth.

However in recent years that reputation has tarnished, and many believe the image of a shining city on a tech hill will never be rehabilitated. The eponymous HBO series "Silicon Valley" lampooned the area as being full of hubris and self-absorbed absurdity. Tech giants like Facebook, Google, and Amazon have seen a huge downward swing in public opinion, with regulators like Senator Elizabeth Warren calling for regulation to curb their power. San Francisco real estate is famously some of the most expensive in the country. Crime, including break-ins and violent crime, has risen sharply in just the last few years. During the 2020 COVID lockdowns, every tech firm in the Bay Area changed policies to allow employees to work remotely. Now many have extended that policy indefinitely, allowing employees to work from anywhere.
How did Silicon Valley go from such an aspirational model to an evolving cautionary tale?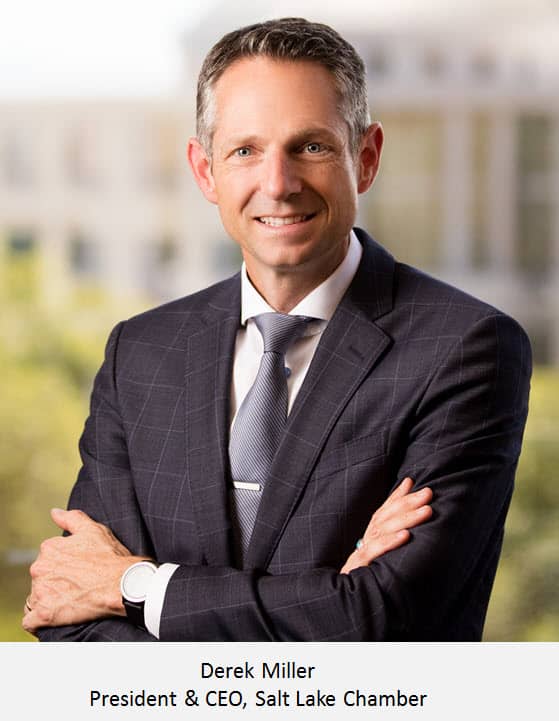 Miller has some ideas.
Previously, Miller served as the president and CEO of the World Trade Center Utah, as Chief of Staff to Gov. Herbert, and as Managing Director of the Governor's Office of Economic Development for Gov. Huntsman.
When asked about his Deseret News piece, Miller said, "This particular column has been on my mind for longer than anything else I've written." His interest in the topic was sparked by a meeting with several CEOs in Silicon Valley.
"Why do you want to be Silicon Valley?" they asked him. "We have a lot of problems here. We can't recruit the A talent anymore, taxes are too high, housing is too expensive, transportation is unnavigable, and all of that diminishes quality of life."
"They talked about how there was no sense of community anymore," says Miller. "It's just a patchwork of individual success and superstar CEOs. That is not a community. That does not a community make."
In his Deseret News piece, Miller wrote, "The challenge before us is how to keep a good thing going, while taking to heart the cautionary lessons of Silicon Valley."
"Could we be better than Silicon valley?" Miller hopes the answer is yes.
According to Miller, it starts by keeping the community and culture of Utah. "The good news for Utah is that we have a long history of community building and collaboration. It's not like we have to try and go do something that we haven't been doing for a long time. We just need to figure out how to keep doing this—that is the challenge."
Miller also emphasized that humility is at the heart of Utah culture.
"Some of the negative externalities of a culture that's built around a 'cult of personality', or celebrity CEOs, is it misaligns both the goals and the incentives for those who haven't reached that success status," says Miller. "If those celebrity CEOs aren't exhibiting humility, they're feeding into that misaligned incentive structure, then [the culture] starts to erode."
"I worry that we focus on five CEOs, but what about the five hundred that are out there working their guts out and building our community?" says Miller. "I don't think they get the recognition that they deserve."
Miller says Utah can also focus on building relationships with newcomers from out of state to build a strong community. According to the 2020 US census, Utah was the fastest growing state from 2010-2020. This growth comes from both birth rate and migration.
"The point of every relationship is that we get better together," says Miller. "That ought to be the point of what happens in Utah with all this growth… People are coming here. These are talented, creative people that want to contribute to our continued growth, and our continued prosperity. It will only add to the richness of our culture… We can get better together with the people that are coming here."
Miller points to The Salt Lake Chamber as an example of the culture and community building in Utah. The Chamber was founded in 1887, before Utah's statehood. It is the oldest and longest-standing business organization in the state. "There has always been tension between the old and the newcomers," says Miller. "And that was the purpose the Salt Lake Chamber was organized for—our theme is 'common ground.'"
"The reason why we use that term, 'common ground', is because I think that is the answer," says Miller. "If I say success is only measured by what people know about me as the leader of my organization, that's a failing model. We've got to cross those lines and find that common ground."
Miller hopes to further promote that culture and community building through a new initiative involving both The Salt Lake Chamber and TechBuzz News. The Wasatch Innovation Network (WIN) is Miller's brainchild. WIN aims to connect CEOs across industries to come together and promote innovation. These connections can help strengthen Utah's ecosystem, from the most seasoned CEO to the newest founder. Experienced CEOs will work together to mentor new startups and novice CEOs. WIN is a big umbrella involving both startups and bigger, more mature companies and a host of supporting organizations and institutions. It is a community focused on collaboration, transparency, and most of all, humility.
Like a peloton—a formation of cyclists involving stronger riders leading out and breaking a "path" through the wind, thereby reducing drag on riders behind them—WIN will strengthen Utah's tech sector by setting up a way for those with more experience to mentor and assist emerging startup founders.
Read more about WIN here.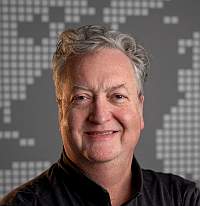 About the Author