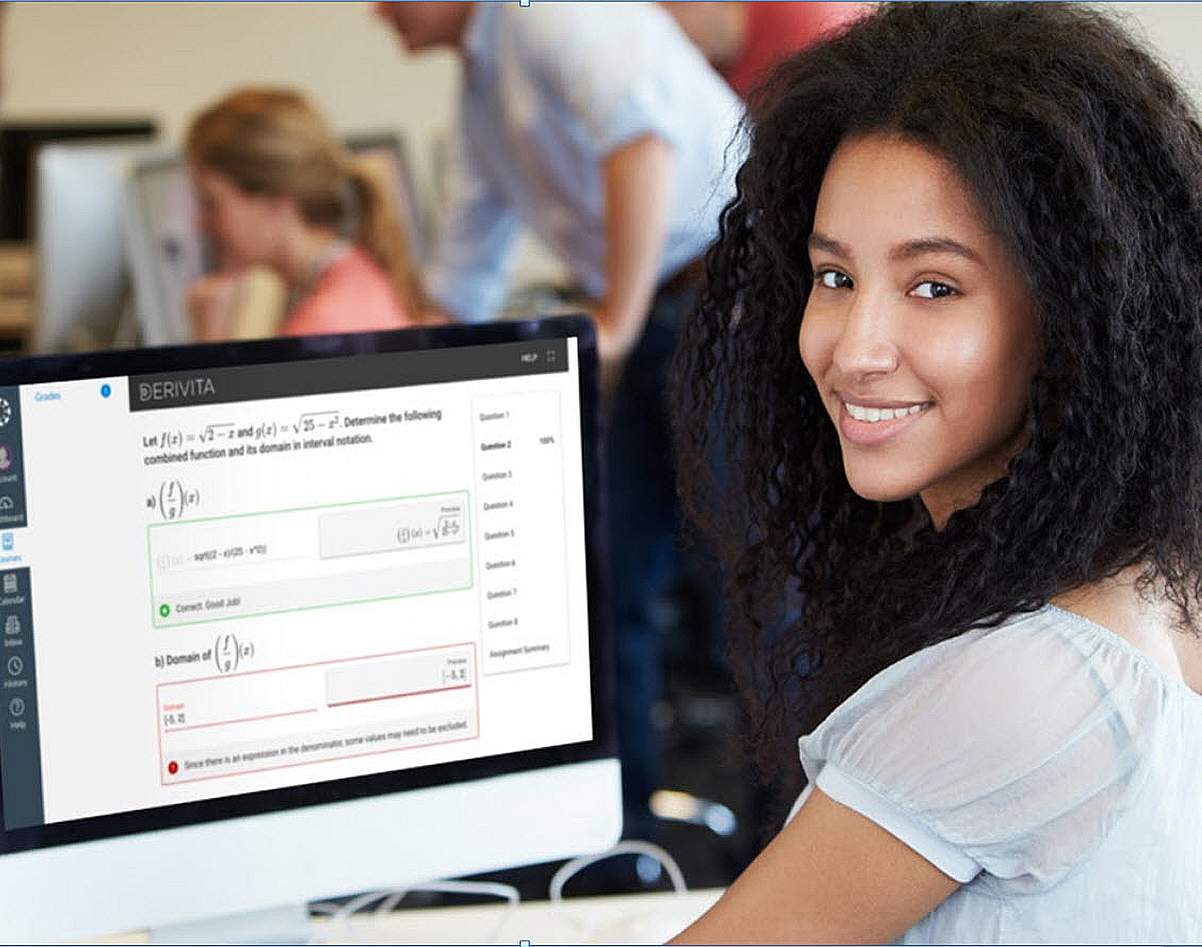 Derivita Aims to Disrupt Legacy Math Products by Focusing on Equity and Access
The rapid transition to remote learning during the Covid-19 pandemic has created an unexpected boom in the EdTech space. Several Utah-based EdTech startups have risen to prominence in their efforts to meet the higher demand for remote-learning tools. We recently sat down with Devlin Daley, co-founder of Instructure, to talk about his most recent endeavor, Derivita, an EdTech startup with a teacher-centered vision for math and science education.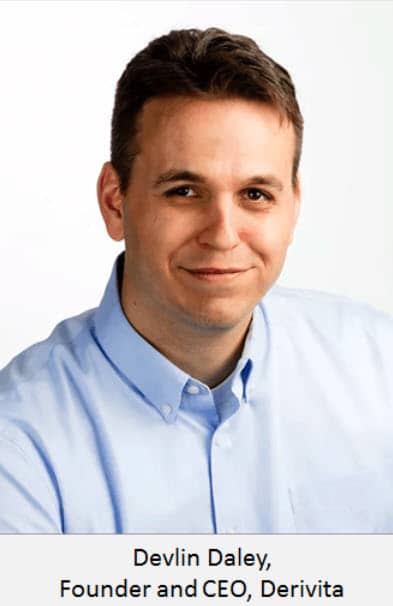 Daley started Derivita with former Google engineer Ryan Brown in 2017. Though separate from Instructure, Derivita integrates seamlessly with Instructure's widely-used Learning Management System (LMS), Canvas. Derivita is an easy-to-use math application that facilitates student success in subject areas ranging from algebra to calculus. The application allows educators to select from a vast library of original questions and question types for students. It then auto-grades student answers and provides immediate, meaningful feedback. Unlike multiple choice, Derivita's questions require students to think critically to acquire fundamental skills. The technology is capable of assessing and directing student progress toward that goal.
At Instructure, Daley spent time in the field visiting schools and finding out what they needed, and just as importantly, what they didn't. He formed Canvas as a coordinated set of solutions to the problems teachers identified. "So every feature in there," Daley said, "came from a customer need." One problem stuck out as a persistent and widespread pattern, "math, and math completion." As he dug into it further, he was surprised to discover the scale and urgency of the issue. "Most students who come into college are not ready for college level math classes. Only 40% of incoming freshmen are ready for it. And even for those that are ready for it, the passing rate is in the mid 40%. Even at a large university, the average number of times a student repeats college algebra before they get credit is 2.4 times, and that was just surprising. So this is one of the issues, because this is one of the main reasons why students don't continue into their second year, and why they don't persist to graduation — because they are fighting with the math classes."
Daley was equally surprised to discover just how large the potential market for a successful solution to this problem could be. "It's larger than Instructure's own market. It's bigger than the LMS market. And that was a surprise to me." He also found the market ripe for disruption. "It has incumbents with very old legacy technology that have not been listening to their clients and keeping it updated, that only persist because of the status quo, by acquisition, not real innovation."
"This is now a question of equity," Daley contends. "It's a question of the viability of colleges and universities, so they can serve their students and serve them better. Because the worst-case scenario is that you have someone go to school for a year. They don't pass their math class. They try a few times, and say this school's not for me and leave school with student loans. They have no greater earning potential, but they have more loans, so it would literally have been better if they hadn't even tried." This is in addition to a variety of detrimental psychological effects of failure on the long-term mental health of students.
"This is exactly why I started doing it, because it checks all the boxes for me. It's the social contribution, where I can help more students finish college and increase their earning potential and have better lives. I can come and disrupt the market with some really large incumbents, just like we did with Blackboard (an LMS provider whose market share was disrupted by Instructure). And I can make something self-sustaining that can make enough money to do its thing, just like we do with Instructure. It's like check, check, check — this is the one for me."
Daley also believes in Derivita's potential for increasing student access to higher education by disrupting the expensive text-book publishing industry. In Daley's view, solving the problem of access is connected to the problem of scale. "In colleges and universities, it is tools that are needed. If you have 100 students, grading by hand will be arduous. The feedback may not be what is necessary for students to learn it. Technology is needed to help with that process. Today, the only way to get that technology is to buy a book with the tech as a companion. So what we're offering is actually something different. We're saying, 'Here is the best technology, and it works with any book you want.' So we're actually not in a full frontal assault, we're coming in from the side, saying we'll just compete on the technology, because we're technologists. So we're going to beat them." Coupled with the much lower price of used textbooks, Derivita's product has the potential to save students hundreds of dollars per course.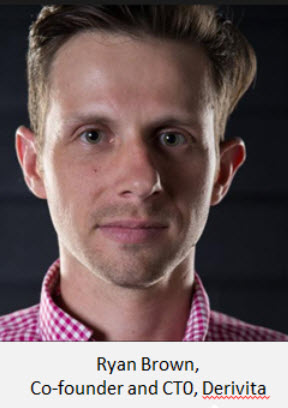 Derivita recently completed a round of institutional funding with Reach Capital, based in San Francisco. "Reach is basically the fund that I wish would have been around when I was starting Instructure," said Daley. "They're an education specific investor. They care about social impact. And they actually know the market very, very well, and what it takes to succeed. EdTech is a different beast, and many funds don't understand that. That's why there are so many dead bodies around. So investors need to know that we can't just roll up a feature and start selling it like the very next day. EdTech is a really great place to be, not only for the social impact, but even from a financial point of view. There are a tremendous number of people actually solving real problems for schools, which in the long term is extremely attractive. But you need to have an investor that is basically looking a little bit longer term rather than just the immediate short term."
Derivita's product is ready for adoption at large institutions, principally grades 9-12, colleges, and universities. They plan to use their new round of funding to expand into the K-12 space, an expansion that is occurring more quickly than expected due to the Covid-19 pandemic. Funding made available as part of the Covid-19 stimulus packages has also facilitated this expansion.
Ultimately, Daley views Derivita as part of a larger trend toward a future without textbooks, where the technology will increasingly provide content in addition to learning and assessment tools. "That is the trend, and we're already being asked to include content. Because it turns out that when you have a system that can actually do math, it can make it accessible for students with disabilities. The multimedia that's necessary for it, math typesetting and interactives, those are the building blocks for really compelling content. That is coming eventually, but as a startup we're gonna stay in our lane for a little bit longer."
TechBuzz welcomes Kiel Shaub as a guest contributor. Kiel covers Utah education news.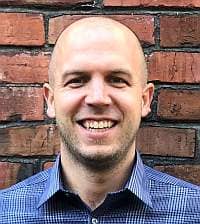 About the Author