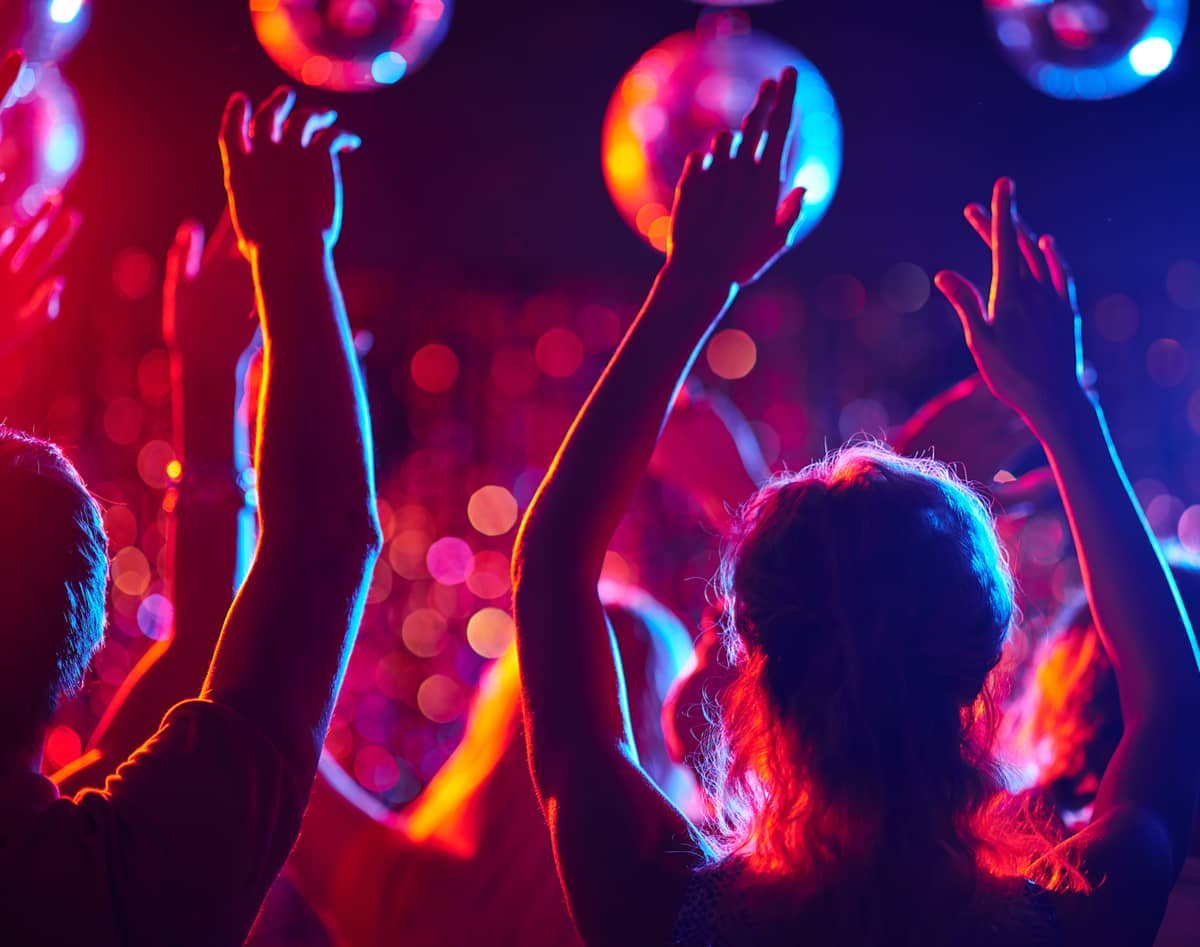 Dsco Rocks It with an Acquisition by CommerceHub
CommerceHub announced today its acquisition of Dsco which is now a wholly owned subsidiary of CommerceHub, based in Albany NY. While specific deal terms of the acquisition have not been publicly disclosed, the transaction represents a meaningful and successful exit for DSCO's founder Jeremy Hanks, its shareholders, team members, and all investors (see Hanks' note below) that have remained active and involved despite an indirect and, at times, uncertain pathway to success.
Founded in 2011, Dsco is a Lehi-based digital commerce company offering software to enable retailers with multiple methods of shipping physical products to customers ordering online, such as dropshipping, ship from store, buy-online-pickup-in-store (BOPIS), wholesale, ship to store and consignment.
Dsco represents another example of a local company witnessing huge revenue growth driven by the COVID-19 pandemic. Home-based consumers are increasingly resorting to digital commerce in 2020 both out of necessity and convenience. Despite high uncertainty during the early weeks of the pandemic, retailers quickly realized they needed to find workable solutions to meet socially-distanced shoppers' needs. Having developed software and tools ideally suited for the new realities of shopping, Dsco has witnessed high demand for its offerings, especially with dropshipping, a major growth driver for the company in 2020.
What is Dropshipping?
In a traditional e-commerce fulfillment model, when a consumer makes a purchase on a retailer's website, the retailer's employee would go to a warehouse (where a plethora of pre-shipped goods reside), pick out the ordered item (the SKU), package it and ship it to the customer. In contrast, retailers never touch dropshipped goods. Rather, retailers communicate with suppliers via software. Suppliers package and ship goods directly to customers which have no clue that the retailer never saw or touched the ordered item. The box and receipt appear to the customer as if the retailer shipped it.
Dsco is a market leader in producing the complex software allowing dropshipping transactions to occur. "Our software enables retailers, marketplaces, brands and shipping firms to seamlessly collaborate to offer an infinite assortment to products via any channel and any time to global customers while ensuring an exceptional customer experience," says Dsco's VP of Marketing, Andy Chesnut. The combined e-commerce leaders, CommerceHub and Dsco, are positioned well for what Dsco expects to be a record-breaking holiday shopping season.
CommerceHub, a private corporation founded in 1997 and based in Albany NY, is the industry leader, according to Dalton Wright, Partner at Kickstart and early investor in Dsco when it was then known as Dropship.com. "Dsco's cutting-edge software represents a leap forward in organizing the global supply chain and it makes sense that CommerceHub would be the acquirer."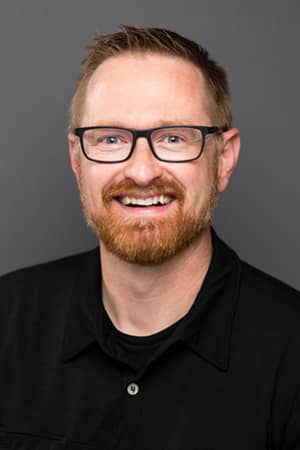 Jeremy Hanks founded Dropship.com in 2011. In 2012, three Utah VCs—Kickstart Fund, Peterson Ventures, and Royal Street Ventures—invested over $2 million in seed capital into his company. Other investors, including a strategic investment by Nordstrom, helped the company weather through several uncertain years. Total investment to date amounts to 4.3 million.
"Nordstrom was an amazing partner that invested at a critical time, says "Dalton Wright of Kickstart. "They were a 'White Knight' investor that helped the company turn a corner and gave it the funding to reach a new standard for dropshipping."
Wright continues, "This is a company that many people had written off. It is a story of a founder's grit and perseverance as Jeremy Hanks refused to give up on his vision. Not only did he lead the company through the riskiest, early stages of development but he also had the humility and wisdom to promote Vance Checketts to CEO to take the company to the next level, which is exactly what Vance did," said Wright. Jeremy Hanks hired Vance Checketts from Dell in 2018 as his COO. In January of this year Checketts assumed the role as CEO.
Dsco's location will remain in Lehi. The team will operate business as usual. The Dsco team numbers just above 50, with about 90% based in Utah, all working remote. All employees have been offered employment with CommerceHub.
"We intend to keep growing and helping our customers grow. There is huge potential for new ways for retail to grow. Dropshipping is just one of them," says Checketts. "We will continue to produce creative digital supply chain solutions to help retailers and brands compete against Amazon."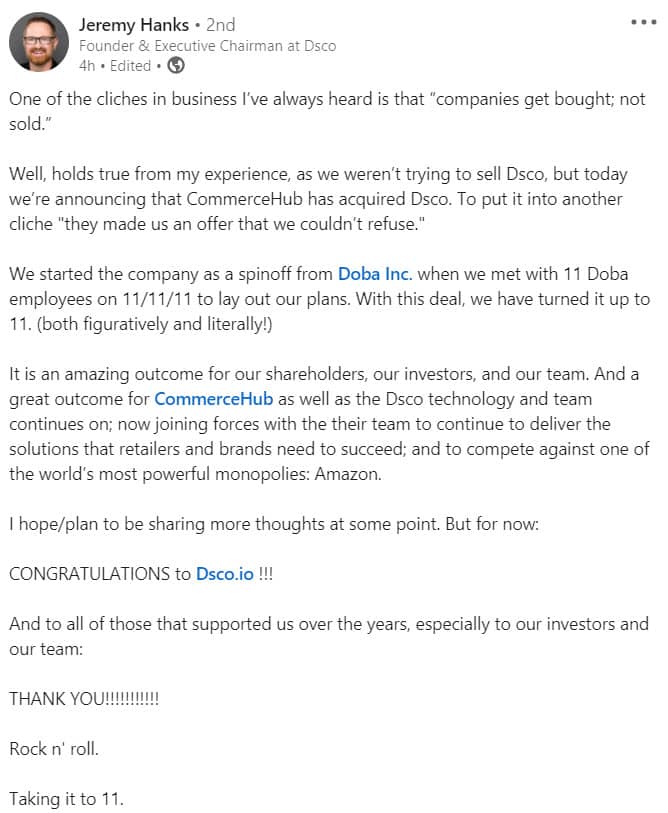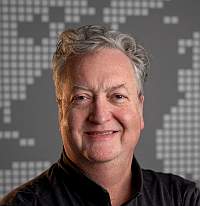 About the Author