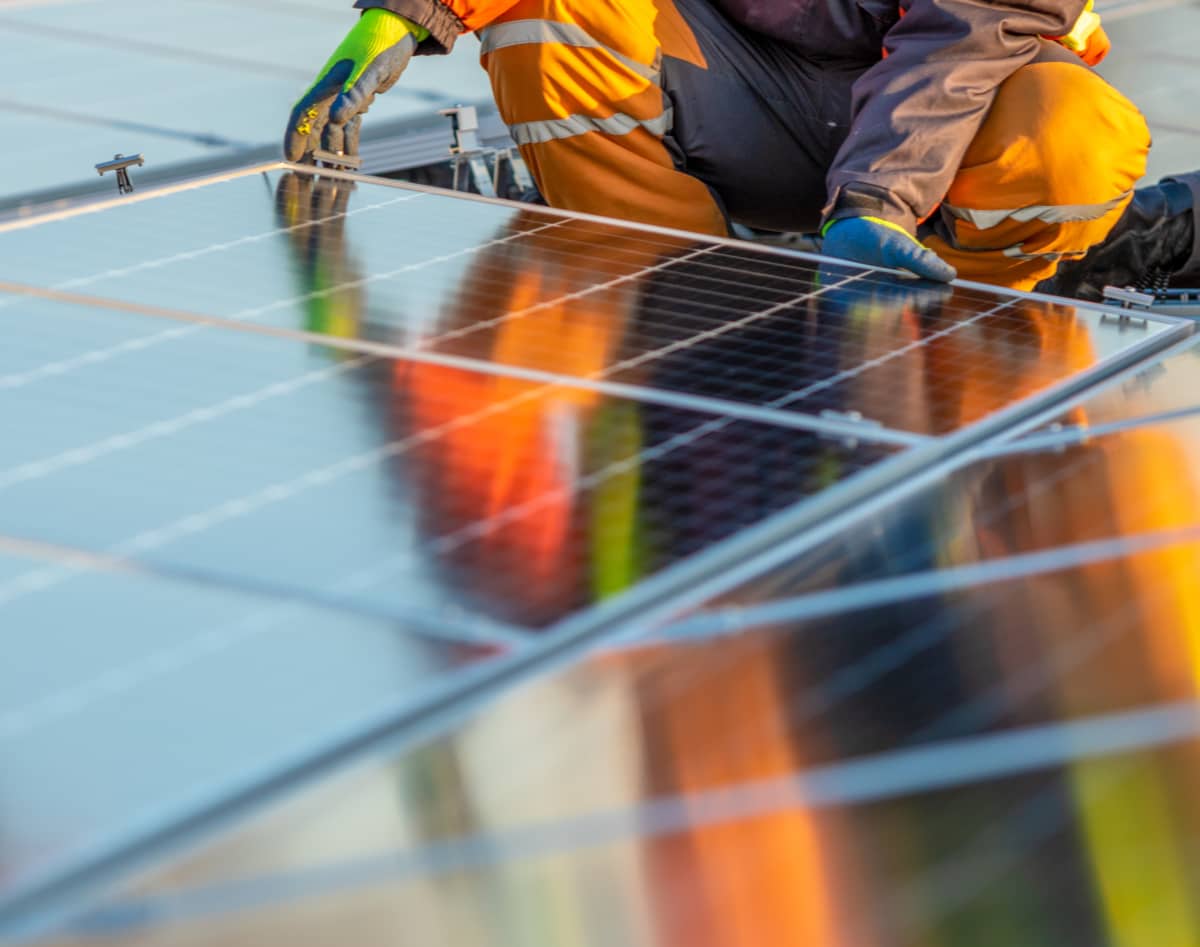 Five Solar Companies Merge to Form Lumio
Five rapidly growing energy companies—Atlantic Key Energy, DECA, Lift Energy, Our World Energy, and Smart Energy Today—merged to form Lumio, a new residential solar energy provider. Lumio announced its launch on June 21, 2021. Based in Lehi, UT, Lumio aims to provide consumers with the easiest and most user-friendly renewable energy system.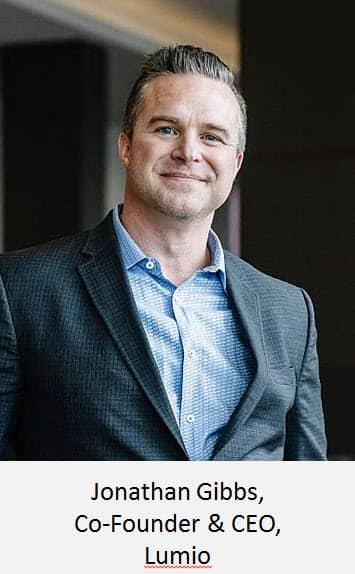 Lumio was created when solar energy leaders Greg Butterfield and Jonathan Gibbs saw "an opportunity to fully automate the solar education process and transaction process online," says Gibbs in an interview with TechBuzz. In a very competitive solar market, Lumio is already a top-five solar energy provider with a 12 month run-rate of more than $1 billion in gross sales. The company has more than 3,500 employees across the U.S., and only shows signs of expansion.
Gibbs spent a decade in the solar industry as a chief sales and marketing officer and an investor. He wanted to launch a new solar company to integrate solar energy with smart-home technology. Gibbs knew choosing the right founding partner would be a challenge. On a Friday, Gibbs called a friend asking if he knew anyone who would be a good fit. His friend replied,"Well, have you talked to Greg Butterfield?" "No, I don't know him," answered Gibbs. The next moment was both unexpected and meaningful. "Jonathan, you're not gonna believe this! Greg's calling me right now! I'll ask him if he'll meet with you."
Gibbs and Butterfield met and agreed to co-found Lumio the following Monday.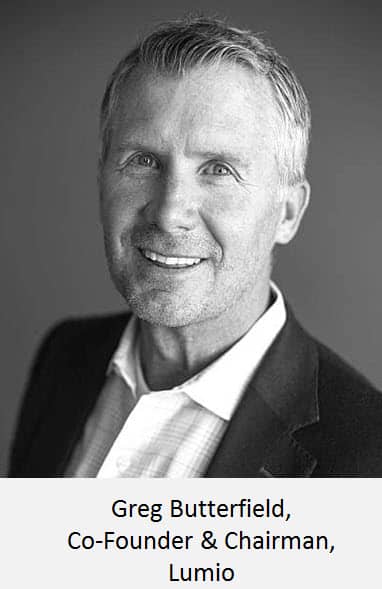 Lumio highlights the importance of homeowner education and customer experience. The company aims to integrate a system of solar power and home management with intelligent software.
"We are a technology and software company as much or even more than we are a solar company," explained Gibbs.
"If you want food delivered, you're going to Uber Eats or Doordash. If you want a ride share, it's Uber or Lyft. If you want to order something online, most people go to Amazon. If you want to buy a solar system, an HVAC unit, or a whole home water filtration system, you have no go-to [solution]. There is no single go-to in any city or state in the United States," said Gibbs.
The typical installment process in the solar industry ranges between 60 and 90 days. In contrast, Lumio completes installations in less than 30 days.
At Lumio, company culture is highly valued. The company offers employees a series of university style lectures on leadership, strategy and culture led by Butterfield. In addition, employees are guaranteed direct access to Gibbs and Butterfield through a social media platform.
"When you look at small companies, the number one reason that people work there is their direct relationship to the owner operator," says Gibbs. "They feel a kindred spirit, or a vested interest in them from the executive team. As we're merging together these incredible companies, we don't want to lose that connection and spirit -- we want to protect those trusted relationships and add more benefits with our increasingly better access to materials and technology and our ability to scale at a faster rate than ever before."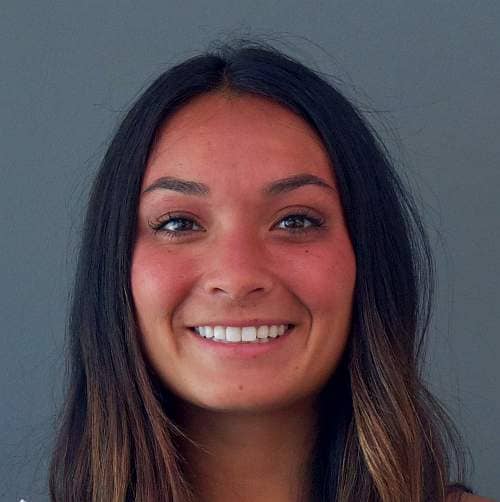 About the Author