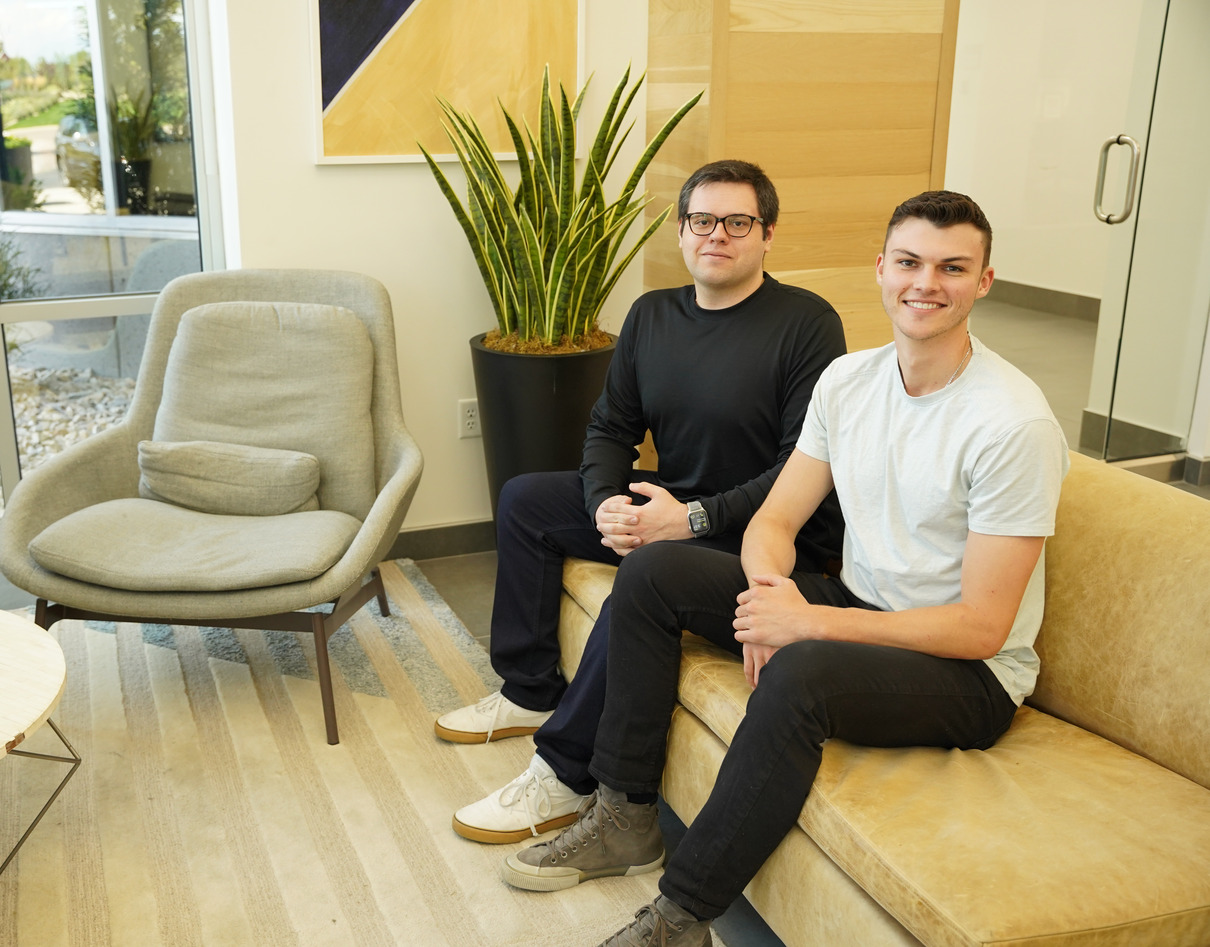 Flowell Secures $400K Pre-Seed Funding from Startup Ignition Ventures
Flowell, a Salt Lake City, Utah-based SaaS education app supporting communities of health, fitness, nutrition and wellness coaches, has received a $400,000 pre-seed investment from Startup Ignition Ventures.
"We're super glad to have John and Tyler onboard as investors. They bring a ton of experience in lean startup methodologies and know how that will help us drive towards profitability using rapid experimentation and prototyping. We certainly aim to continue working with John and Tyler as we grow." said Flowell's Founder and CEO, Taylor Stull.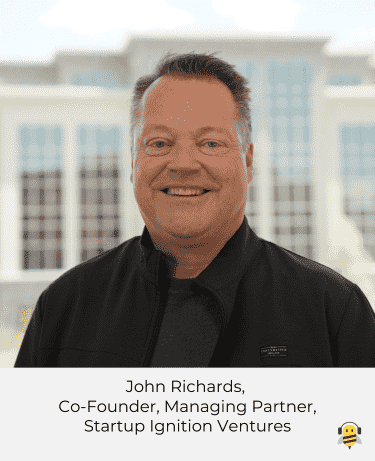 "This investment is a two-fold bet on both a large, expanding market and a tenacious entrepreneur," said Startup Ignition Ventures' Managing Partner John Richards. "We spent a lot of time with Taylor and helped him follow a proven process on finding a true tech co-founder. He is one of the most tenacious entrepreneurs we have come across and he has a pipeline of partnerships and deals. It's early, but we feel he will perform well."
Stull, after meeting Richards and his son and co-general partner Tyler Richards, became acquainted with the Richards' Startup Ignition ecosystem, both the bootcamp (Cohort 14) and the Startup Ignition Venture fund.
Flowell addresses the problems that new health coaches have: they are professionally isolated, they struggle to acquire clients fast enough and that they tend to not run their businesses well. Flowell solves these three major problems with it's comprehensive business course, community events, private and group coaching and easy-to-use platform
Flowell already has clients, is gaining traction and has deals with large aggregators in the health coaching education industry.
The SIV investment has allowed Flowell to bring on a full-time CTO, Daniel Avila, to buttress the product offering with premium features, and to build out a more robust team. Startup Ignition Ventures believes pre-seed stage companies need a true tech co-founder as opposed to offshore teams and contracted dev shops. The venture fund has helped about half of its dozen investments find their tech co-founders.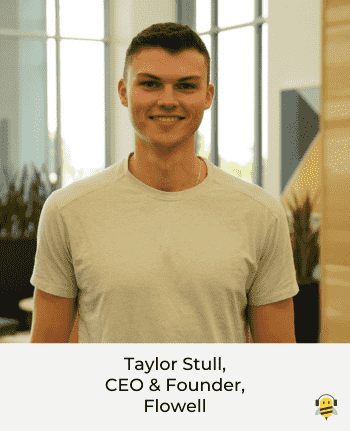 Taylor Stull always wanted to pursue a career in healthcare. At the University of Maryland he studied Finance and Data Analytics, combined with Pre-Med, as his plan was to attend medical school.
During his second year in college Stull started to realize the significant transformations taking place in the healthcare industry with the onset of population health and value-based care. Instead of just being a part of it as a physician, he wanted to help facilitate this transformation and enhance patient outcomes by bettering it from a business perspective.
After graduation in 2016, Stull got a job as a healthcare consultant working with Mount Sinai Health System, where he implemented preventative health technology solutions across Greater New York City for the most underserved patients, including the Medicaid population.
Meanwhile around the same time, he discovered that he was experiencing his own healthcare challenges: severe anxiety and panic attacks. He wasn't excited about going down the path of taking prescription drugs for these conditions. Instead, he threw himself into researching the elements of a holistic health lifestyle, such as lifestyle changes, exercise, sleep, better nutrition and living in a healthy community.
"I started to study different lifestyle frameworks and found Holistic Health that helped me understand how habits such as exercise, nutrition, sleep, and mindset are the key drivers to physical health, the amount of fulfillment you have, and the levels of cortisol in your body, which is what triggers high levels of stress and panic attacks. So by getting intentional and doing my own research on adopting a holistic lifestyle, I built a community for myself around the habits that I wanted to have and my anxiety was substantially reduced."
Stull moved to Utah in 2021, embracing Utah's healthy lifestyle and recreational opportunities – especially skiing. He fell in love with Alta and decided to build his business in Utah. The Utah entrepreneurial ecosystem was an added element to his decision to bring his venture to the state.
While working in numerous New York behavioral health clinics, primary care and emergency medicine facilities, Stull observed the impacts of poor lifestyle decision making by patients who demonstrated no awareness of the simple lifestyle modifications that had transformed his life, and could significantly reduce the risk of future health challenges
"When speaking with clinicians about the patients' problems, I was seeing that 90% of the health complications these patients had were preventable," recounted Stull.
Stull felt frustrated that the providers he was working with lacked the knowledge or inclination to offer their patients alternative solutions to their health problems that focused on prevention.
To overcome this frustration, Stull started building a scalable technology platform designed to fuel preventative health in the community in 2017. It started out as a corporate wellness solution. He tested it and hit significant challenges and roadblocks.
He felt the need to pivot. Rather than building a digital health company as the solution, he decided to create a means to mobilize passionate individuals in the community who want to do good in the world by helping others live healthier and improving the quality of their lives.
"When I started to do research about who these passionate health and wellness community leaders are, I discovered they are health coaches," proclaimed Stull. "Health coaches are different from personal trainers that are mainly focused on exercise. Rather, health coaches are trained to support people in lifestyle modifications that reduce the risk of chronic disease or help people better manage it."
In 2020, Stull founded Flowell as a C Corp and began building a platform to support health and wellness coaches make a difference for more people. As a result, coaches in communities around the country are finding success helping patients with chronic disease better manage their conditions, understand what good health actually looks like, and take action to minimize the downstream effects of poor health choices.
In 2021, Stull raised $500K from friends and family and used it to continue building the platform to support initially, yoga instructors. "We quickly found out yoga instructors are very passionate people, but building businesses is not a key strength," said Stull.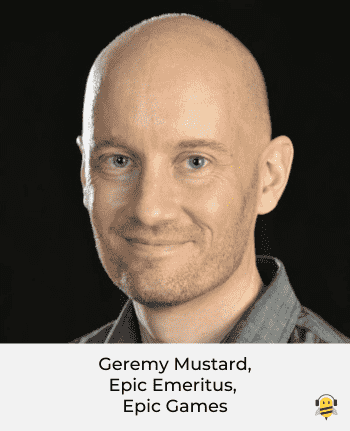 Geremy Mustard of Midway, Utah invested in Flowell in July, 2022. Mustard is Co-Founder at ChAIR Entertainment Group and Executive Director at Epic Games, the company behind massively popular video game Fortnite that has generated billions since its 2017 launch. Epic Games also created Unreal Engine, the software suite used to create some of the world's most popular games.
"After building and managing Fortnite, I wanted a break from large projects," said Mustard. "But I also wanted to give back, and help advise a few small teams rather than just make an investment. Taylor impressed me with his optimism, his desire to learn, and a unique idea to improve health through better health and wellness coaching. Over the last year the idea has morphed into an even better product, and Taylor has built an impressive team and formed great partnerships. I'm excited to see Flowell continue to find success and improve the world's health along the way."
In March 2023, Stull invited Daniel Avila to join him as a Co-Founder and CTO. A self-taught engineer and skilled technologist with wide knowledge, Avila's career started at an independent digital agency, Impossible Bureau in Salt Lake City, where as a web programmer, he created interactive experiences for a diverse range of companies. He became one of the early engineers at Lehi-based smart-entry technology company, Nokē. He led the engineering team in the run up to the 2018 acquisition of Nokē by Janus International, a global, self-storage company.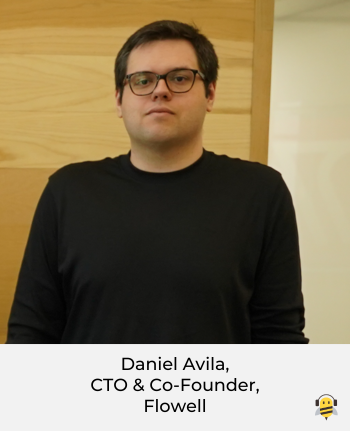 Avila resonated with the Flowell vision after his own trial-and-error experience with the healthcare industry. Avila suffered from chronic asthma as a child. In January 2022, he experienced a particularly severe bout of Covid-19 which landed him in the ER. Later that year, with the help of an ENT at the University of Utah he discovered that his nasal passages were nearly completely blocked and went through a major surgical procedure of removing several nasal polyps. Avila was motivated to get involved professionally in putting his skills towards improving the health of others.
In designing their software Stull and Avila recognized they had to build solutions for the main challenges facing health coaches:
First, coaches struggle with getting clients on their own. Second, the healthcare industry doesn't have a defined role for health coaches. Third, coaches are socially and professionally isolated.
"It's very difficult for these passionate people, who just want to help people live healthier lives, to find a role, a place, and a way to grow their careers," said Avila.
"Half of graduates from health coaching schools end up being entrepreneurs," he continued, "But those are the folks who actually make it. 80% of them don't actually end up practicing at all because they can't get clients, they get frustrated and quit."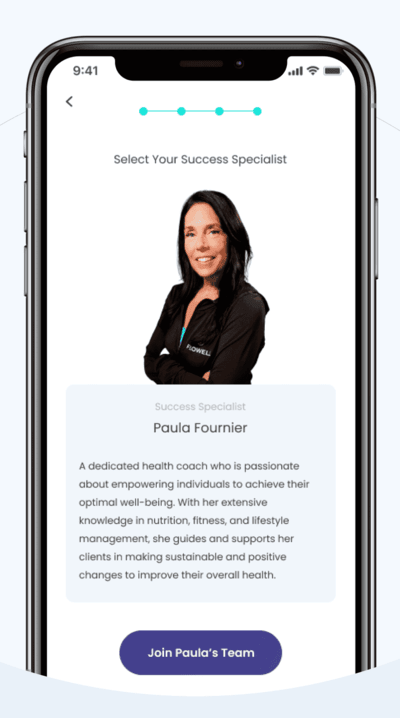 Avila pointed out that there are many feature-rich coaching apps that cater to mature, well-established coaches, "but at the end of the day, the new coaches coming online just need very simple tools and guidance on how to use them," said Avila. "Flowell provides new coaches the business education, SaaS tools, community support and private coaching necessary to get their initial clients and grow their revenue."
Flowell developed its platform to be a membership-based solution where coaches have access to a platform to handle all the technology of running a health coaching business, such as managing communications, web pages, scheduling, payments, etc. It also offers weekly community events, access to mentors, and private business coaching, addressing the isolation challenge.
Flowell also provides its members with a series of self-paced courses focused on finding and keeping clients in ways that are most effective for health coaches, such as through referral partnerships, community events and social media marketing. It is through this education that Flowell solves the first and foremost challenge all new health coaches have to deal with, and with which most of them struggle.
Flowell is an advocate for health coaches and helps them understand all of the different pathways that are possible to fulfill their personal mission of making a difference for the most people possible throughout their career.
However, Flowell is not a marketplace for health coaches per se. "Our platform is a community-based e-learning platform that helps health coaches understand how they can have a successful career, and gives them the tools and community support needed to make it happen" clarified Stull.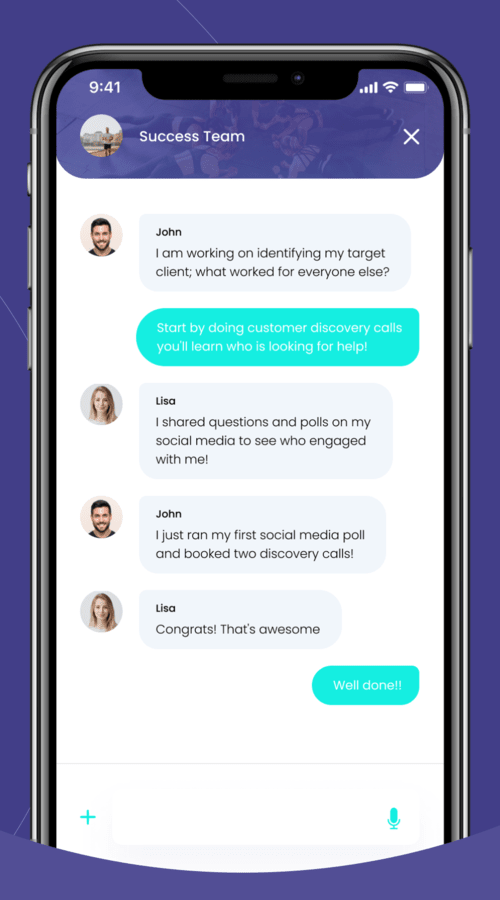 Flowell is partnered with the International Sports Science Association or the ISSA, founded in 1988, and now one of the largest health and fitness certification schools in the world. ISSA is now referring its health coaches who have interest in working with private clients to Flowell, says Stull.
"When ISSA graduates come on board, we help them develop a customized and personalized career success plan, which is self-paced but is generally slated to be six months long," said Stull. "Coaches learn all about what it actually takes to run a health coaching business, and have and keep private clients."
Flowell is focused on making sure that health coaches have what they need from a knowledge perspective to function in the industry with and and have awareness of the different opportunities that exist for their profession.
"There aren't enough jobs for the number of health coaches and health, wellness, fitness and nutrition professionals that are being certified every year," said Stull. "It doesn't even come close, and so people quit. So for us, our main objective in the beginning is to make sure that they don't quit, that they have the tools and community support necessary to help people in their community."
Flowell offers coaches three membership options ranging from $167 to $499 per month.
For their upper option, Flowell works with coaches multiple times per month on their marketing. The company has recently helped a coach grow from <3,000 to 26,000+ followers, and begin monetizing that audience to achieve >$5,000 per month in revenue.
Flowell also helps coaches build partnerships with local organizations. Recently, for example, they helped a coach create a partnership with the YMCA.
To date, Flowell has been able to forge a strong relationship with an innovator in the health and wellness education industry, serve dozens of coaches in ways that have elevated their business and impact, and release its mobile app, available on iOS and Android.
In the coming months, Flowell aims to ramp up its community events, deliver an AI-enabled eLearning experience and strengthen its partnership with ISSA, who aims to be the global leader in health coach education.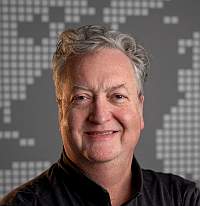 About the Author