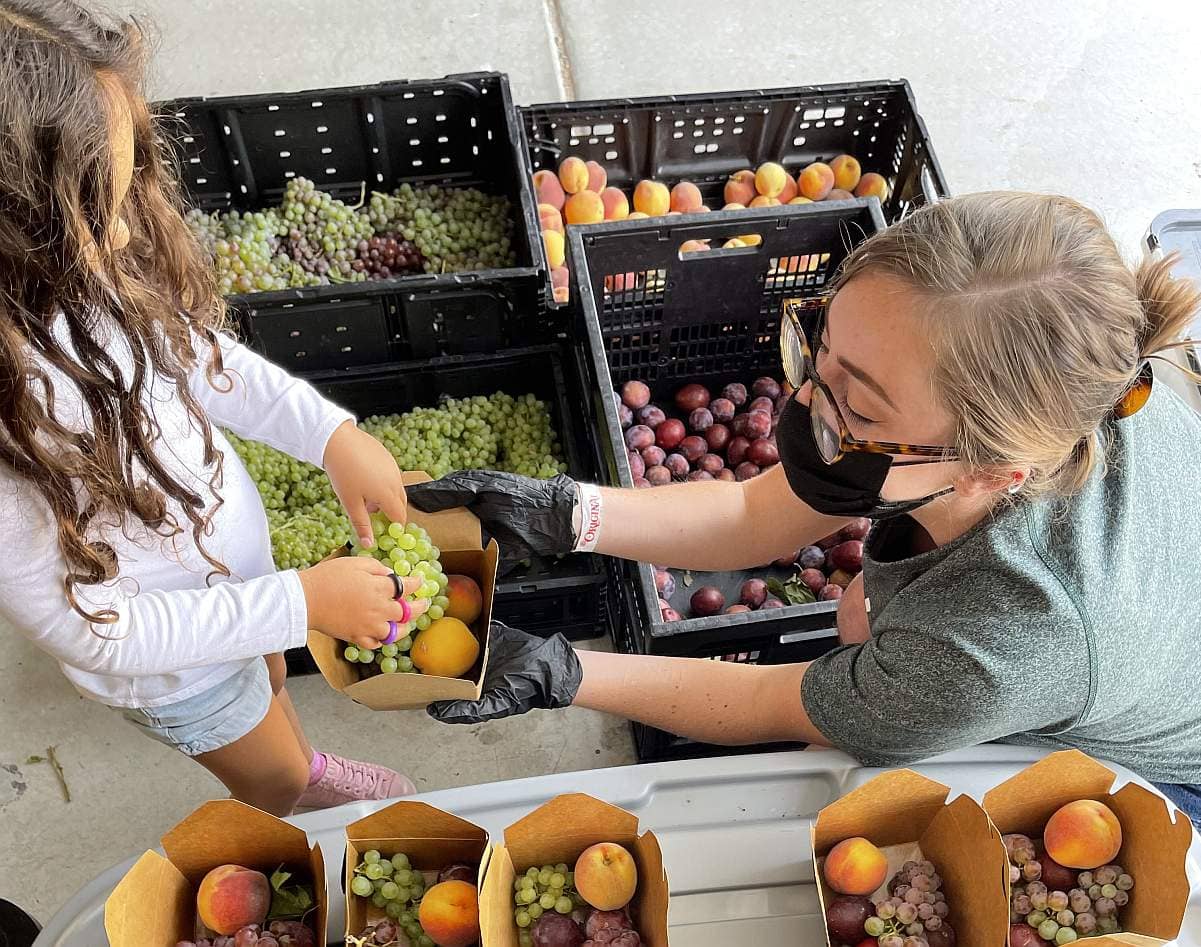 Food Justice Coalition Keeps its Mission in the Kitchen
By Karin Anderson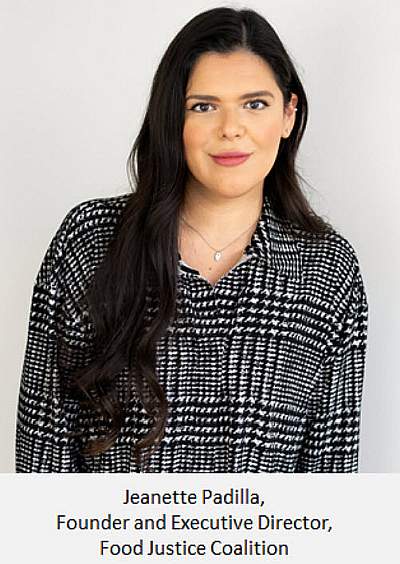 Jeanette Padilla demonstrates how a childhood on the edges of poverty can inform astute humanitarian leadership. Padilla's nonprofit organization, Food Justice Coalition, operates in answer to lived experience. The coalition works to provide blankets, kitchen implements, money, and bureaucratic assistance to people living without shelter, but Padilla's central priority is to deliver healthy, appealing meals to people who subsist on substandard provisions.
"We have all these preconceived notions of what it is to help people experiencing homelessness," Padilla said in a recent interview with TechBuzz. "As a society we take up the wrong approach because we see them as outside of ourselves—when they're just essentially us."
That is, we hand a box of pizza or a McDonald's sack through the car window. We contribute canned goods, bagged bread, and sometimes frozen meat to food pantries—important stock items, but, as Padilla points out, not vital nutrition.
"What would you want to eat if you didn't have access to food all the time and you're not feeling good, or you're feeling tired? Would you want to eat hamburgers and pizza and granola bars and donuts every day, three meals a day? Once in a while, you've got to eat something that's not making you feel bad in your body."
Padilla is not condemning anyone who shares food. "It's not that people don't care about what they're feeding people that are unsheltered. It's just easy to distribute those kinds of foods because they're cheap, and some of them are shelf stable. But I think we 'other' people who are experiencing homelessness. We don't think about their health, and what conditions they might be living with, and what their food preferences are."
Childhood circumstance prompted Padilla to grow up quickly, alert to the needs of others. Relocations between California and Mexico strained her family's tenuous access to food and shelter. At fourteen, she spoke better English than her immigrant parents, so it became her responsibility to contract attorneys for a brother who had fallen into trouble. Hard history now grants Padilla the empathy and know-how to address human need on a meaningful scale—and to help people on either side of the hunger gulf to reach across.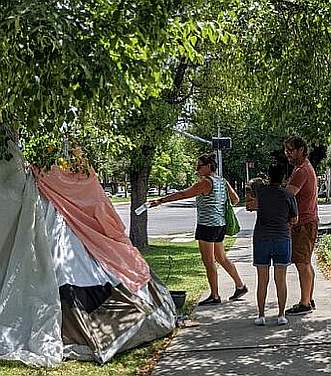 Food Justice Coalition began as direct, person-to-person action—the kind of work community organizers call "mutual aid." "It's a really straightforward thing," explains Padilla. "It's community helping community and helping lift each other up and meeting your fellow humans where they're at and helping support one another." In the three-digit heat of Salt Lake's summer 2020, Padilla simply began distributing water—two to six hundred water bottles a day, her own purchase. Then she bought hundred-gallon coolers, chilled water, and took it to the streets. She was not surprised by requests for food, but the logistics were challenging. A practiced personal chef, she bought in bulk and scaled up.
At first, Padilla didn't imagine creating an infrastructure, seeking financing, filing articles of incorporation, or becoming an executive director. "People need to get fed and everyone deserves to eat. And I feel very strongly about that as someone that's experienced hunger as a child. It was just like, let's make some food."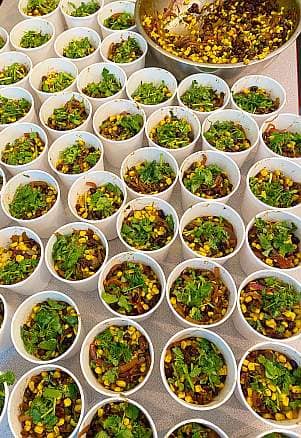 She made a hundred warm meals in her tiny home kitchen, set her small daughter in the car, and distributed food hand-to-hand in to-go boxes. Then, with the volunteer help, more. In late 2020 she posted on social media to solicit donations for a Christmas dinner, collected over $4,000 on her Venmo account, and recruited help to stage a full course sit-down meal under I-15. Two hundred hungry people partook.
Clearly it was time to organize and stabilize the project. Food Justice Coalition is now a registered nonprofit with Jeanette Padilla as its Executive Director—but she's still in the kitchen, still on the streets, and still grounded in mutual aid tactics. "I take it very seriously when people donate to us. Sometimes if you go through our Venmo history, you'll see donations in there for like a dollar and twenty-five cents. And I'm thinking that's probably a student and that's all they had to give us that week. For me that's a huge deal. It has moved me to tears many times because it means that people believe in each other, and they believe we can create a better tomorrow."
While Padilla has drawn from her childhood experience, she's also learned much in her executive role. Food Justice is about respecting the agency of people in need. One common misconception about people experiencing homelessness is that they're mean and violent. Padilla and her team have been working directly with this population for two years without incident. Individual food needs and preferences are rarely capricious. "We've learned that many of them live with chronic diseases, live with serious ailments like stomach cancer, liver cancer, cirrhosis, diabetes, epilepsy—conditions where nutrition plays a really big factor. A lot of them can't eat certain foods or have food sensitivities."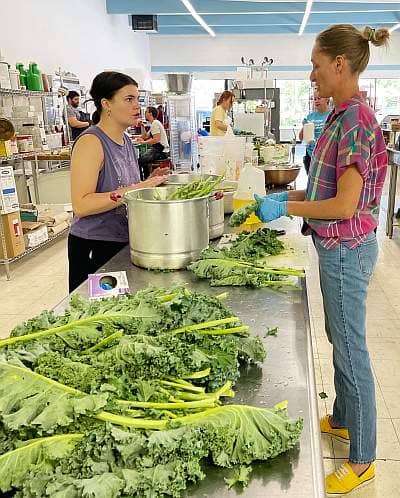 Padilla insists ideological dietary standards deserve respect as well. "If I'm trying to feed somebody a meat dish, and they're vegetarian, I can't say, 'Well, listen, you're not in a position to deny food because you're living on the street.' That would be highly unethical for me to do or say."
Because many unsheltered people suffer from dental problems, she distributes fresh fruit, for example, that's seasonal and easy to bite. No apples unless they're cooked or diced small. Most people who eat the colorful, healthy meals have no idea that every item is vegan—Padilla's way of making sure that nearly every diet can be gratified.
Streamlined to maximize direct aid, Coalition staff focus on organizing volunteers (over 500 this year) and negotiating outreach and donations. Right now, food donations are plentiful, so Padilla is working to procure safe administrative space, cash donations, and long-term partnerships.
"So we're kind of in the business of not just food, but … the business of cultivating community. At Food Justice Coalition, that's what we do probably the best."
Click here for more information or to support Jeanette Padilla's Food Justice Coalition. Visit Food Justice Coalition on Instagram.
Volunteer with Food Justice Coalition on November 16 at 10am via the Wasatch Innovation Network's Mentor Series "Doing Good," hosted by WIN Mentor Jordan Wright of Atomic Fi. Padilla will share more about her story while attendees prepare a healthy warm meal for people experiencing homelessness. Meal service starts at 1:30pm. Email enebeker@winutah.org with questions or to sign up.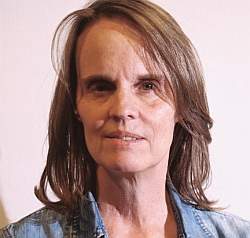 Karin Anderson is a nonfiction and fiction writer focused on people, places, and cultures of the Great Basin.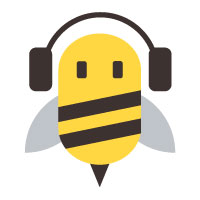 About the Author