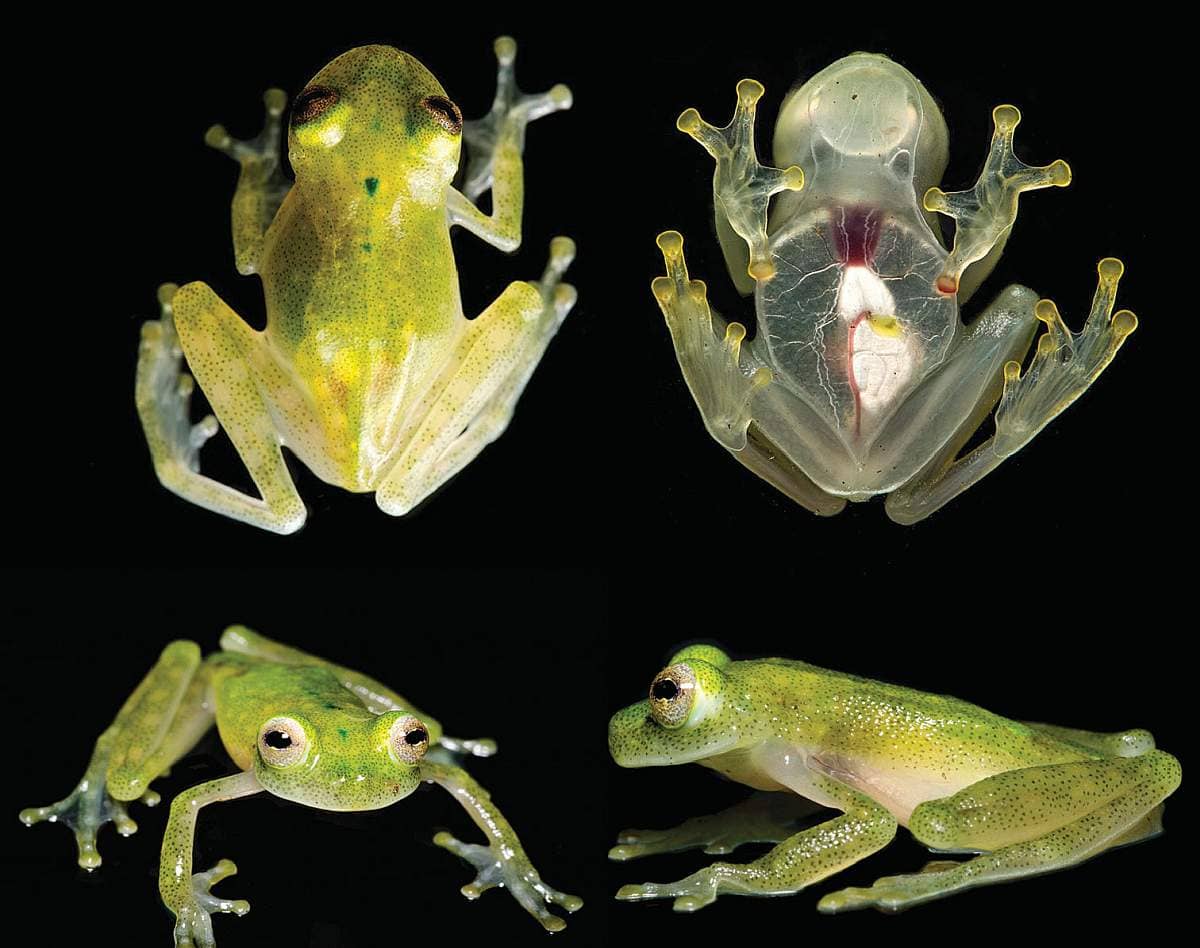 glassFROGG Takes on High Healthcare Costs by Providing Pricing Information to Consumers
In Ecuador a tiny frog—the Hyalinobatrachium yaku species to be exact—possesses a most unusual attribute: it's skin is completely transparent. You can see its organs including its beating heart. The frog has nothing to hide. You can gauge the health of the frog from the outside by just looking at it. That frog is the inspiration behind Orem-based tech company, glassFROGG, a 15-person startup promoting a new level of transparency in healthcare.
TechBuzz sat down with its founders, Lou Morin (CEO), Jake Fackrell (COO) and Michael Jensen (CTO), who are driven by a quest to bring down the cost of healthcare by making pricing more transparent to consumers and relying on competitive markets to drive consumer behavior. Their company is making that happen by making a big bet on "The Crowd"; Would an American consumer or a medical provider share a picture of a medical bill (with personal details redacted) with a private company, if that action would bring down the costs of healthcare for the masses?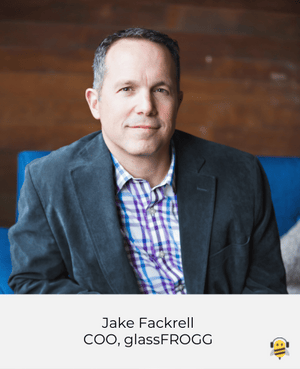 Many Americans are doing just that. Thousands have shared their redacted medical bills. glassFROGG aggregates and organizes this data in a familiar-looking, consumer-friendly format reminding consumers of popular e-commerce platforms, complete with rating systems, reviews, and crystal clear pricing information. The company believes by providing consumers with such data, it can dramatically reduce healthcare costs. Consumers can access key information such as pricing of specific medical procedures and then to choose providers accordingly.
"Once the masses are able to shop for affordable healthcare options, prices will come down and quality will improve just like in any other 'normal' industry in the US," says Fackrell. "We don't consume anything else the way we consume healthcare. [It's] like buying a new car and then waiting to see what the price will come in at... but that's how we consume healthcare. People need access to pricing information in advance so they can make responsible buying decisions."
The company has been working on this idea for over five years. In 2018 the company raised $200,000 from local angel investors. In late 2019 they released their healthcare information platform. In 2020, the company raised an additional $200,000 from an angel investor in Texas. The company's 2021 goal is to raise $1.2 million, and they're well on their way with $180K from Assure Syndicates, $165K from other Utah-based individuals, and $190K from a Wefunder campaign as of this writing.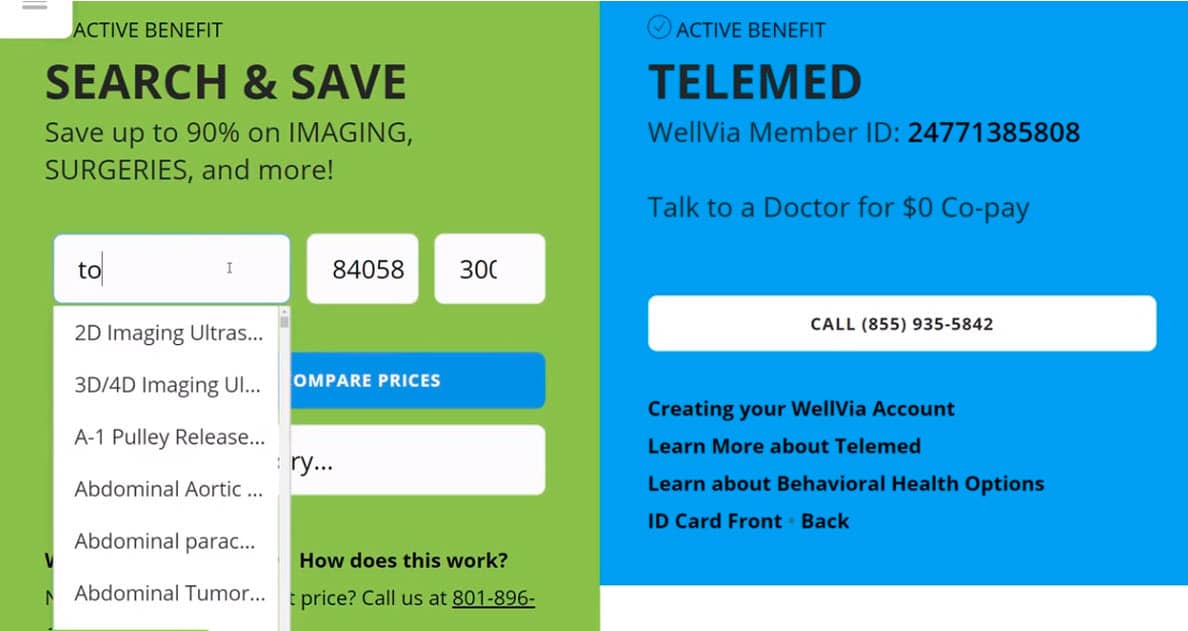 "glassFROGG is empowering businesses and employees with transparent information to make the best decisions about costly healthcare surgeries, procedures and prescriptions," said Landon Ainge, Managing Director of Assure Syndicates. "Small businesses and their employees continue to show that they love this offering, which is why Assure Syndicates (and our angels) were excited about this opportunity. Long term regulation will continue to push towards transparency of costs in the healthcare space, which will only multiply glassFROGG's growth."
The trigger for starting the company happened five years ago when CEO Morin's wife underwent knee surgery. The surgery lasted 90 minutes. Three weeks later, they received a hospital bill for $30,000—not the surgeon's or anesthesiologist's bill—just room and board for a 90-minute stay. For Morin, this experience illustrated in a profoundly personal way the heart of the crisis in the healthcare industry—out of control costs delinked from market forces. For Morin, the central question in healthcare is not "How do I pay for this $30,000 surgery?" but rather, "Why is the surgery $30,000 to begin with?"
By equipping consumers with useful healthcare pricing data at the moment they're making critical healthcare decisions, the founders of glassFROGG argue healthcare costs will drop dramatically—80 to 90%—and they are already seeing results in 5,000+ examples of consumer instances of major cost savings on medical procedures. The company expects this number to climb to 20,000 by the end of the year.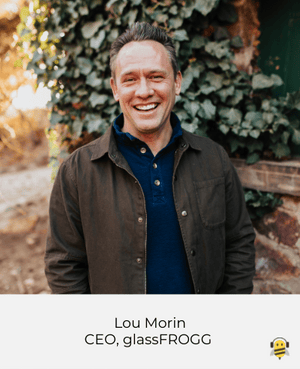 The founders point out the healthcare industry has made it very difficult for average consumers to access pricing data. Medical data is embedded in complex and coded charge master lists that are difficult, if not impossible for most people to understand. "And nobody knows that there is this kind of volatility in healthcare pricing," said Morin.
Further, alternative approaches offering transparent healthcare pricing information have largely failed consumers, according to Morin. Why? "They don't go far enough; they rely on publicly available data sources," said Morin. Critically, they're not using crowd-sourced data of actual prices that real people or providers have contributed willingly to the platform. We're the only ones doing that. None of these other approaches have moved the needle."
Alternative transparency approaches skew to the upper end of the potential cost range for a given surgery. For example, where one hospital or surgical center will bill insurance $90,000 for shoulder replacement surgery, the competitive transparency services might show a $70,000 option and consider it a significant savings for the consumer. For the glassFROGG team, this is not good enough. "Using crowd-sourced data on our platform, we might find a hospital or surgical center in your zip code that is charging a $24,000 cash price for the exact same shoulder surgery that another surgical center would charge $90,000 for," said Morin. "And we provide reviews on that surgical center from patients who have had the same surgery. That kind of price difference is a game changer for most people." said Morin.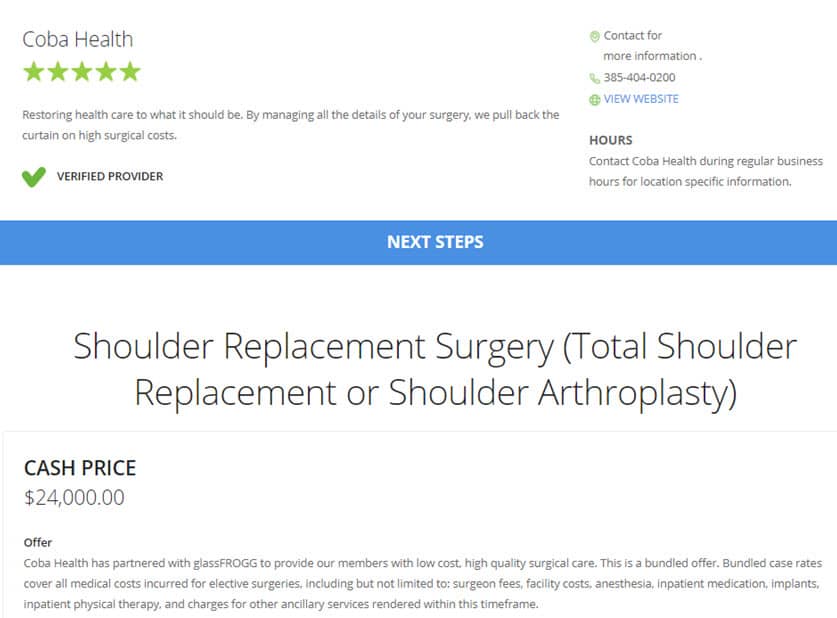 glassFROGG doesn't stop there. In addition to gathering and organizing the crowd-sourced pricing data and putting in a friendly and familiar package, if asked, the company will act as a liaison between its users and care providers to ensure that the pricing quoted on the glassFrogg website is the actual price that users, or their insurance provider, will be billed.
glassFROGG works with small and large businesses and has gathered about 5,000 customers to date. The goal is set to hit 20,000 by the end of the year. In addition, the company plans to add to its platform industry specific quality scores of surgical centers and care givers as rated by actual patients who have voluntarily shared this data. "Most consumers are comfortable going to Google to read what a patient has to say about a provider," said Michael Jensen, CTO and architect of the glassFROGG platform. "The average consumer may not wade through a lot of quantitative industry data, but we are providing the best of both worlds—qualitative and quantitative data packaged with clear pricing information so that consumers don't have to take out a second mortgage to pay for their procedure." While many are concerned about hacking of medical records and the dread of data breaches, the glassFROGG team relies on individuals and organizations to voluntarily share pricing information (with all personal data redacted) in order to accomplish their goal of reducing medical costs for all consumers.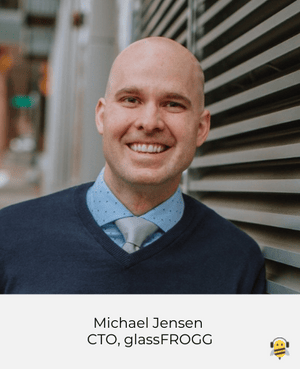 Rising healthcare costs dominate the news cycle, especially during elections. Each healthcare practitioner and expert, along with countless advisors, consumer advocates, and consultants will have their own unique take on the problem. The glassFROGG team believes most of these efforts miss the mark because they do not address the right incentive structure, and they ignore the behavior of consumers. "A lot of good people in the healthcare industry are trying to control costs, but the problem is the way the industry is structured,' said Morin. "Wherever you have people consuming a product or service without negotiating and finalizing a price, there is no incentive for healthcare providers to be cost-conscious and offer a competitive price. Without competition and clear pricing data, providers will continue the status quo of assuming consumers will pay their asking price whether they like it or not."
And millions find themselves in the predicament of struggling with medical debt. According to debt.org around 137 million Americans are carrying a medical debt burden. 28% of them owe $10,000 or more. In March 2020, the Consumer Finance Protection Bureau reported that 52% of all debts in collection are medical bills. "Everyone talks about 'how will we pay these expensive bills?'" said Morin. "That's the wrong conversation. Instead, people need to ask, 'why is the bill so big in the first place'?"
glassFROGG's mission is to shift the conversation—without requiring legislative changes or regulatory reform—and instead focus on the root of the problem of out of control healthcare prices. Consumers have been shut out of the negotiation process. They can't easily access or understand medical procedure pricing in its current form. Equipped with medical pricing information, consumers will have knowledge and leverage to choose lower cost options, should they desire. And the healthcare market will respond by lowering costs. This is the bet glassFROGG is making. "The future of health benefits has nothing to do with health insurance," predicts Morin. "It has everything to do with data and technology."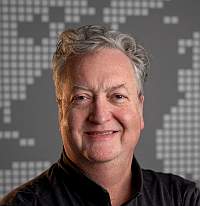 About the Author