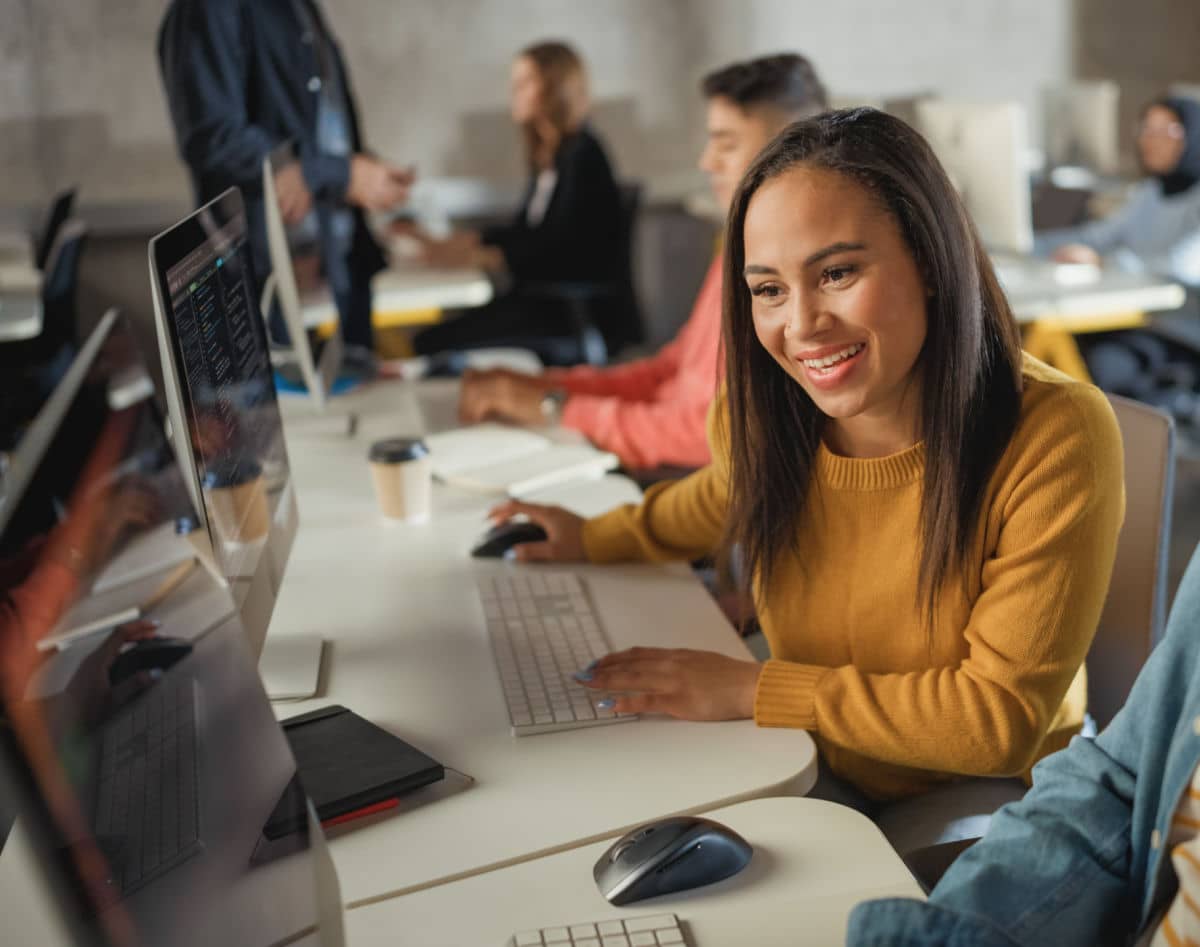 Halda's AI-Powered Website Personalization Layer Revitalizes How Students Shop for Education
Despite advances in digital marketing platforms' ability to reach highly targeted audiences, it's proved persistently difficult for digital marketers to convert high percentages of clicks into qualified and engaged leads. Provo-based Halda is on a mission to change that, starting with the K12 and higher ed sectors. Armed with a high-tech personalization software and an easy website integration, the co-founders are empowering marketers to quickly implement Halda and start converting 300%-500% more site visitors into leads by simply installing a small snippet of Halda javascript.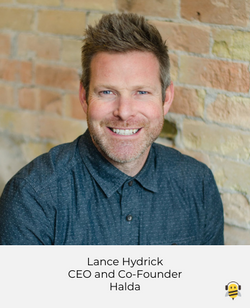 TechBuzz recently sat down with the founding team: Lance Hydrick (CEO), Spencer Peterson (CTO), and Dallin Palmer (COO). Drawing from their shared experiences at Zinch/Chegg (higher learning platforms) and early-stage Podium (business management software), the trio co-founded Halda in October 2021.
"Halda was inspired by boring calls to action," explains Hydrick. "No creative marketer wants to publish another 'Sign Up' or 'Contact Us' CTA button, but it's a huge lift to consistently deliver personalized content and calls to action for each visitor. We built Halda to finally make it easy for marketers (we are talking one-click easy) to deliver personalized and compelling touchpoints to each site visitor —without requiring a complete website overhaul."
With just a small Javascript snippet, Halda transforms a client's existing website into an individualized content experience for new and returning visitors.
While primarily designed for higher ed institutions, the team plans to expand to other verticals and industries in 2023. Current clients include big brand names like Vanderbilt, Dartmouth, Texas Tech and The University of Chicago, as well as a range of over 100 community and liberal arts colleges across the U.S.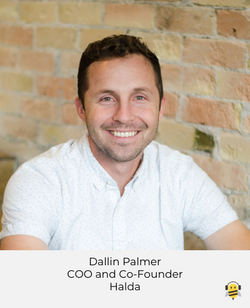 "In any industry, a buying journey is essentially a series of moments," says Palmer. "For prospective students in higher ed, students ask questions like: 'Can I pay for this? Is it right for me? Will I get the right outcomes?' Websites can answer these questions in general terms, but they are bad at responding to specific use cases. With Halda, a marketer can quickly build and deploy personalized content paths with the assistance of AI that are adaptive to the unique situation and behavior of each user."
On a university site, for example, a new visitor may land on a financial aid page. 85% of pages like this will proudly display a CTA button inviting that visitor to "Apply Now," but the student isn't on that page to "Apply Now". They are more likely trying to figure out "Can I get help paying for this?" In place of "Apply Now," Halda presents an invitation for the user to get instant personalized feedback on what financial aid they might qualify for. Not too surprisingly, this approach consistently generates 300% more leads from the same volume of traffic.
The software gives the marketer multiple display mechanisms: slide-outs, modals, pop-ups, calculators, and other personalized widgets. "Not only does Halda make it easy to present the optimal value to a unique visitor at the right time," says Palmer. "Halda remembers and personally welcomes each visitor back to the site upon returning visits. This connects sessions and helps build meaningful relationships with customers."
The team explains how timing is fundamental to Halda's functionality. "Marketers usually have a ton of content, but need ways to target that content to the right person at the right time," says Hydrick. "Prospects are more likely to convert when their needs are addressed with personalized information."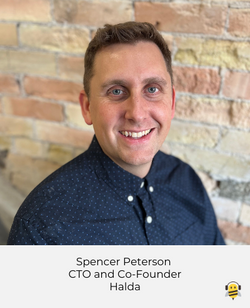 Peterson explains how these principles can be applied to other industries. "Take a typical software or product website— it will typically consist of a homepage, pricing breakdown, feature highlights, and the ubiquitous "Free Demo" call to action.,'" he explains. "Halda empowers the marketer to easily break down the buyer journey into more discrete moments where they can add value and start building a relationship long before a prospect is ready to book a demo."
Peterson explains how Halda ultimately maneuvers users further down the buying journey by engaging early and adding value higher in the funnel. For example, users are typically frustrated when pricing isn't disclosed. Instead of forcing them to sit through a demo to obtain pricing, a marketer could use Halda to ask the user to trade their info for a custom quote or at least a price range. This is a win-win that can help both parties establish early in the journey whether or not it's a good match. "
Halda's metrics promise ROI that's difficult for marketers to ignore. Their website highlights case studies of clients raising conversion rates by 300%-700%.
"The technology is sophisticated but the principle is timeless: Get to know the prospect before unleashing the content or driving the sale," says Peterson. "Too many digital marketing tools try to guess what product or service the user needs and just hope they convert. That would be like a sales associate at a retail store trying to throw shirts at a customer without asking them any questions—or not even engaging at all, just peeking from behind the racks trying to study their behavior. With Halda, we're using software to serve up relevant content based on what they tell us about themselves."
After launching in October 2021 and bootstrapping to $1 million in recurring revenue, Halda closed a $2 million round in July 2022 with Album VC and Kickstart Fund. Thanks to their quick build-outs of the software and conclusive case studies, the raise only took a couple of weeks from start to finish. As Hydrick explains, "We knew we were in a position to grow, so we worked hard to make it happen. We couldn't be more excited to partner with great investors who believe in the vision of Halda."
Despite the speedy raise, the team remains efficient with the new funds. "We're looking to double revenue again, but we're staying fiscally conservative and responsible," says Hydrick. "It's exciting to hire and grow aggressively, but we've set ourselves up well for any uncertainty to come."
Palmer agrees: "Things have changed since we raised our Seed round, but the current environment suits us. We've shown we can stretch a dollar and resist over-spending. Years of bootstrapping a business makes that part of your DNA."
When a competitor approached them to acquire Halda early on, the team said no. "We like competition," says Hydrick. "We needed some capital to raise a war chest and prove we're here to take advantage of a large opportunity."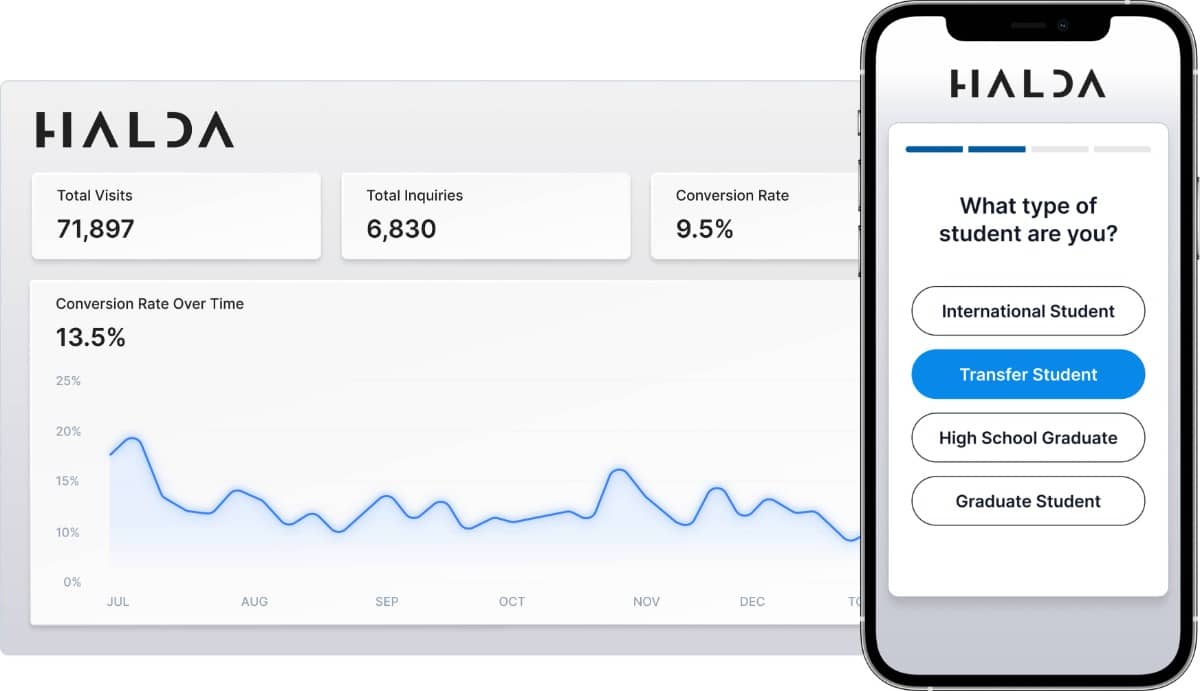 As for 2023, the team aims to double down on generative AI for Halda's content personalization. "The biggest hurdle to implementing a personalization strategy is content creation," Palmer explains. "We have already integrated generative AI API's into our software, and it has made a huge difference."
As Peterson puts it, "We envision a future where we can power a natural-language user interface where clients can build within Halda simply by describing what they want. We're trying to get as close to a one-click implementation as possible."
"There are so many ways for businesses to leverage Halda for lead generation marketing," says Hydrick. "Marketers have a lack of time, resources, and developer know-how to bring it to realization. Halda can help them personalize their best-performing content and prove clear attribution for their efforts."
Whatever the journey, the team remains true to an organizational value: "Seek truth," or be open to whatever the answer is. As the co-founders explain, "We don't sell junk. We persistently ask customers what's working and what's not. Although this sometimes means we kill some of our favorite ideas, it has enabled us to build a tool that our partners love!"
To learn more about personalizing your website and increasing conversion rates, visit Halda.io.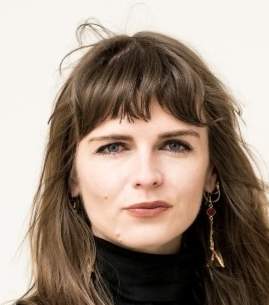 About the Author