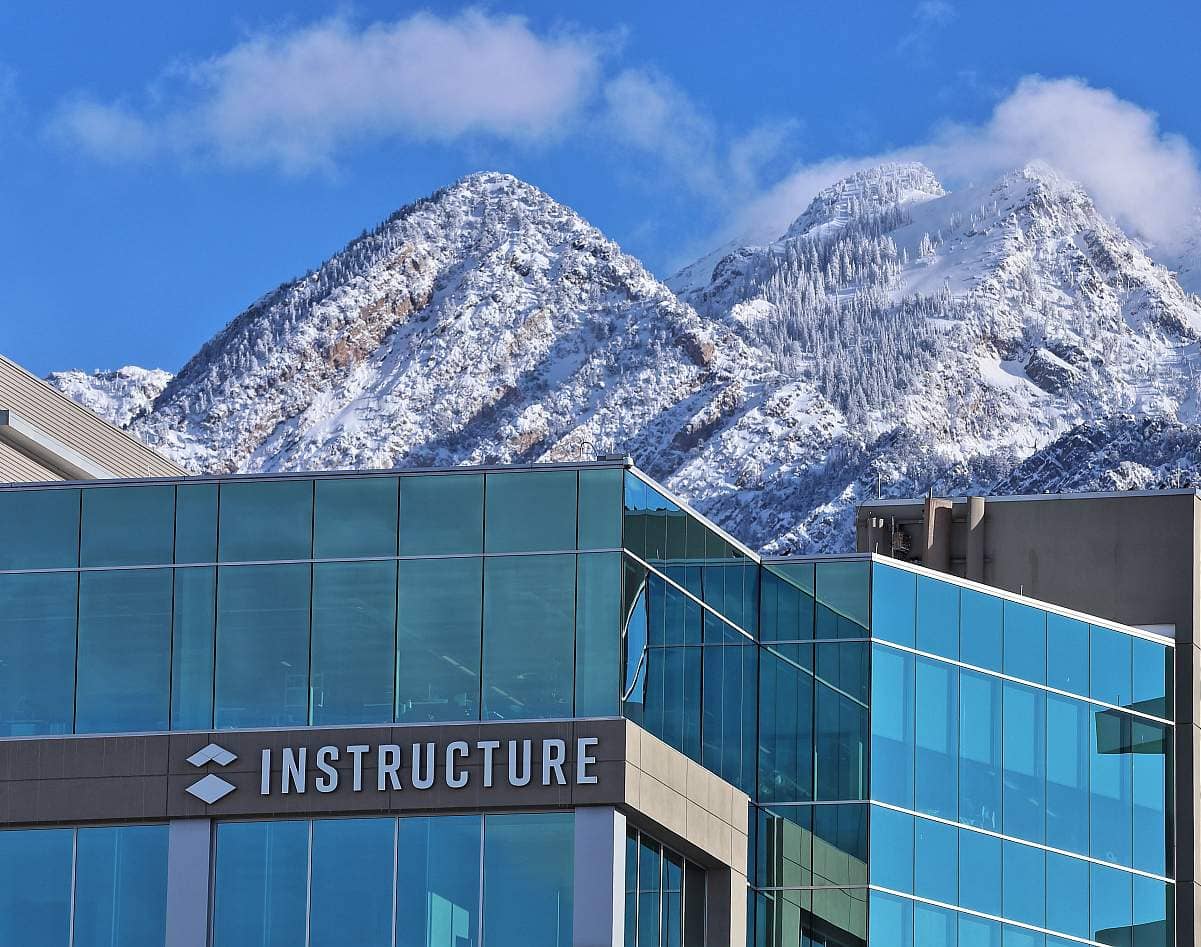 Instructure Partners with Khan Academy to Launch an AI Teaching Assistant
By Jenny Rollins
Earlier this summer Utah-based educational technology giant Instructure announced its partnership with well-known educational nonprofit Khan Academy to create AI-driven tools for educators and students.
Together, the two prominent ed tech companies are developing Khanmigo, an AI-based teaching assistant and tutoring tool for students, to allow educators to scale their efforts. Teachers can use Khanmigo's generative AI to help plan lessons, create rubrics, grade basic assessments, and give feedback on writing.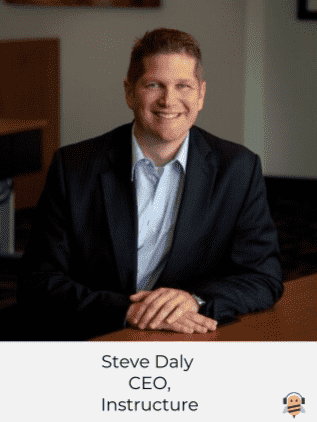 "This partnership with Khan Academy and its deep expertise in generative AI will deliver a powerful solution for one of the world's largest education communities—delivering an intentional, secure and equitable experience that promotes impactful learning experiences for all," stated Instructure CEO Steve Daly in a press release about the partnership.
Khanmigo was first launched as a tool for students K-12. However, many high school students dually enrolled in college-level courses. So, Instructure aims to expand that audience to higher education for a more lifelong learning experience.
The companies are creating beta groups in K–12 and higher education for the 2024–2025 school year. They're planning to use this pilot program to gather data about how AI impacts student outcomes over time and get feedback on the platform itself.
TechBuzz recently sat down with Ryan Lufkin, Instructure's VP of Global Strategy at Instructure, to find out more details about the Kahn Academy partnership and pilot, its timing and goals.
Measuring educational mastery
Khan Academy uses a competency-based educational approach. Rather than measuring how long a student is in a seat or focusing on testing and assessments, the platform emphasizes mastery.
Educators use a formative assessment to measure a student's prior learning. At the end of the test, they measure the adoption of the skills using a summative assessment. The idea is to see how well a child learned something without having the competition that a bell curve can bring.
Kids can also dive in deeper to things that interest them and allow them to go at their own pace.
However, this personalized education is hard to achieve given few teachers and crowded classrooms. Lufkin believes that this software will make this much easier.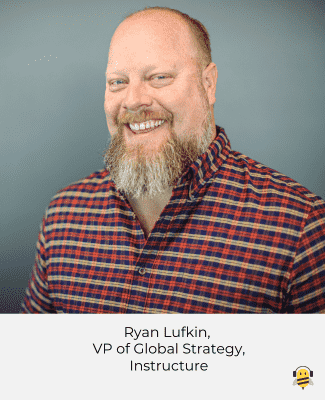 "AI provides the ability, ideally, as we continue to evolve these solutions, to really deliver that competency based education at scale. Personalize those learning journeys, really get more in depth in how educators interact with students," said Lufkin.
Teacher shortages and learning loss post-COVID
According to a 2022 nationwide poll by the National Education Association, 80% of educators said they were taking on more work because of unfilled job openings. Because of the shortage of teachers and substitutes, classrooms are becoming increasingly crowded.
The same survey also shows that the increased workload leads to unprecedented educator burnout levels. The reported number of teachers who are burned out is 44%, according to a 2022 Gallup poll.
"If you're dealing with a large classroom, if you're not able to interact with your teachers after hours, that's really where Khannmigo shines," said Lufkin.
Khanmigo can alleviate some of this problem by outsourcing educators' time-consuming daily tasks, lightening their workload without sacrificing quality.
Khanmigo also aims to help reduce some of the learning loss during and after the COVID-19 pandemic.
When schools switched to remote learning during the pandemic, teachers and students were forced to adopt technology, including platforms like Canvas and Khan Academy. More children had access to devices, WiFi, and accessibility resources for disabilities.
However, because of the school closures, local conditions, and drastic changes during the pandemic, the country's youth are experiencing major learning loss. Students in some communities are as far as 1.5 years behind, according to the Education Recovery Scorecard developed by education research institutions at Harvard and Stanford.
Lufkin explained that educators are left with two options: write off the students who have fallen behind or help them to catch up.
"Khan Academy was looking at that learning loss and how we could use AI in a responsible way to help students," he said.
Lufkin explained that this mission aligned very well with Instructure's intentional pillars around AI—using human-driven business cases, keeping data and intellectual property secure, and providing equitable access for students.
Human-driven business cases
"One of the things I love about it is, it's not designed to replace educators. It's designed to enhance the learning experience and support an educator," said Lufkin.
Khanmigo is a human-driven generative AI tool that allows educators to scale their efforts and free up their time to better assess competency and focus on one-on-one student interactions.
For example, a math teacher who wants to test a certain principle with a word problem can prompt Khanmigo to develop a word problem that would test for that competency. The platform can also help come up with other options for multiple-choice questions.
"Over time, those little time savings add up to a very big deal," observed Lufkin.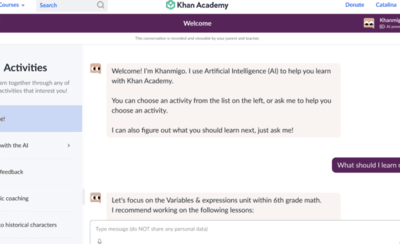 Khanmigo also harnesses AI to help students learn better at their own pace rather than just doing the work for them—something educators worried about when generative AI first became accessible to the public.
The initial response to generative AI in schools was to ban it so students couldn't cheat. Now, most schools are lifting those bans and trying to see how they can implement human-driven AI to help students learn in a more flexible, customized way.
"We spent a lot of our time kind of hoping to transform that fear into a little more proactive approach and really looking at the positive aspects of AI in education: time-saving for educators, personalization for students," explained Lufkin.
The companies' mission is to use AI to help teach, guide, and support active learning and critical thinking. For example, Khanmigo can play the role of a character from a book that you're reporting on and let you have a conversation with them to deepen your learning experience and increase engagement.
"I always say we walk around with a supercomputer in our pocket that has all the world's information, and yet we don't know all the world's information. As learners, we need guides. We need people to help us understand where to go next," said Lufkin.
He shared the example of his 12-year-old son Dexter, who was in a Spanish immersion program and was having a hard time learning about the U.S. Civil War in Spanish. He didn't feel he learned as much about it as he wanted. Lufkin directed him to self-study resources, and it hadn't occurred to Dexter that he could dive deeper into topics that interested him.
"We need to be able to prompt learners that way and help them on those journeys," said Lufkin.
"We're using AI to show teachers not just the final essay but how the student got there. So students will be supported in developing critical writing and thinking skills while getting the benefit of AI designed for education," Sal Khan, founder and CEO of Khan Academy, said in the press release.
Data and IP security
One major concern about using technology and AI in schools is securing data and intellectual property.
Lufkin explained that this security issue is a big reason Instructure partnered with Khan Academy, which has a reputation for secure, user-friendly educational resources and data management. He added that Instructure only partners with trustworthy, secure partners that won't let "bad actors" in.
Equitable access
Khan Academy's mission is to provide free, equitable, global access to education. Users have to make a small donation to get full access to Khanmigo, but Khan Academy does incorporate some parts for free.
The nonprofit partners with more than 500 schools and districts in historically under-resourced communities.
These efforts align with Instructure's emphasis on helping children get equitable access to devices and WiFi to learn.
Edtech in Utah
Lufkin commented on the number of edtech companies in Utah, including Instructure.
"I don't think that many in the local tech community know that the largest learning management company in North America, the most widely adopted learning tool in North America, is based right here in Utah," he said. "There's something about Utah. … We're entrepreneurial but then focus that on teaching and learning. I love that."
About the timing of general release of Khanmigo, Lufkin said the goal is to roll it out once the beta groups are comfortable with its development level.
Institutions interested in the pilot program can sign up in the Emerging AI Marketplace.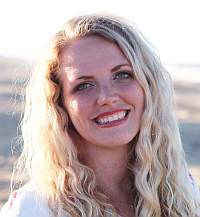 Jenny Rollins is an award-winning writer, editor, and content producer. Jenny is a senior editor for Business.org and manages her own freelance writing and editing business stories.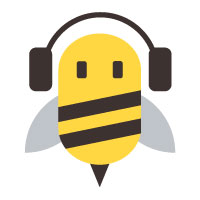 About the Author