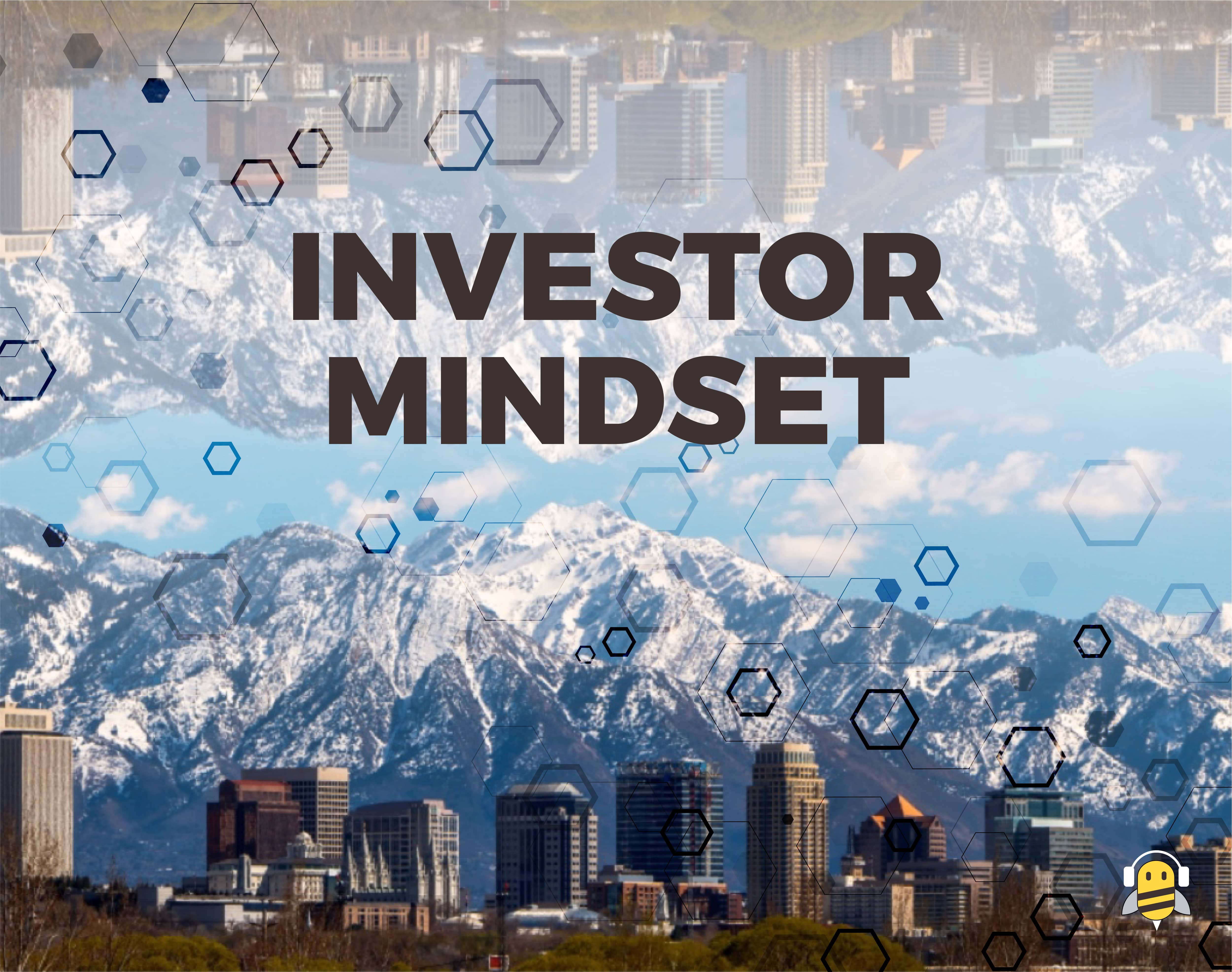 Investor Mindset: EPIC Ventures, a Utah Venture Firm with Deep Utah Roots and Global Relationships
Continuing our Investor Mindset series, we sat down with Kent Madsen and Nick Efstratis, co-founders of EPIC Ventures, to get to know one of the earliest venture firms in the state, what they focus on, and talk about some of their recent wins.

Some of EPIC Ventures' recent high-profile investments include Spiff, Homie, Canopy, and guideCX but their Utah investment history goes back more than two decades with well-known Utah firms like Ancestry, Instructure, Netdocuments, Health Catalyst, Collective Medical and Recursion Pharma.

EPIC Ventures was formed in 2009 by Kent Madsen and Nick Efstratis. Kent and Nick had previously worked together as Partners at Wasatch Venture Fund, joining in 1998 and 1999, respectively. Wasatch was founded in 1994, and started out as an early stage fund within Zions Bank, an experimental fund initiated by David Hemingway, the Chief Investment Officer. Hemingway had been watching the rise of technology firms in Utah and wanted to create a financing product to support them. Zions partnered with Silicon Valley investment firm, Draper Fisher Jurvetson (DFJ), founded in 1985 by Tim Draper. DFJ invests in enterprise, consumer, and disruptive technologies and may be best known for its investments in Coinbase, Tesla, SpaceX, Twitter, Unity, and Ring.
"We generally source our deals from across our executive network or from other VC friends we've worked with," said Nick Efstratis, co-founder and Managing Partner. "If we could fund every company with an executive team that we'd worked with from a prior company and where we have had success, that would probably be our preference."

"Fundamentally we are looking for a great founding team," says Kent Madsen, co-founder and Managing Partner. "We have invested in a lot of software companies, but we are actively looking at what is coming down the pike in new areas: healthcare, life sciences, AI, and Agratech." Madsen and Efstratis are the generalists in the firm. Others have joined more recently and are focused on specific areas.
Madsen and Efstratis said they had an investment preference from the early years on early-stage software companies, and especially Software as a Service (SaaS). However EPIC has also invested in many non-SaaS companies creating innovation solutions in Deep Tech, MRAM, Storage, Big Data, Nanotech, Healthcare AI, Agratech, and Life Science and Physical Science, especially the fusion of the two. A new area of focus is "bionic wearables," a next generation of neuro-connected clothing that will enhance human mobility for many conditions but particularly for people who have Parkinson's Disease or Cerebral Palsy.
The roots of the fund's strong local presence along with a strong international network go back to the founding of Wasatch Ventures in 1994, when Zions invested $10 million initially in Wasatch Venture Fund and brought in another $2 million. The fund closed at $12 million and leveraged another $25 million through the Small Business Administration as a Small Business Investment Company (SBIC).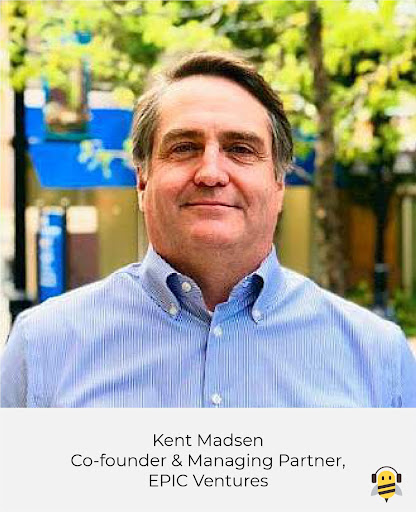 The fund's strategy was to invest in tech in underserved markets. 85% of this first fund's investments went to tech and mostly software companies; the remaining 15% of the first fund was invested in non-tech but early stage companies.
"Most funds start with individual high net worth investors," said Madsen. "We're different in that we started out working with institutional investors. Wasatch Funds III, II and I, were all institutional capital. We formed EPIC in 2009 and since that time have opened up the Fund to our successful founding teams, advisors and family offices."
"The model of our first fund was to first focus on technology in underserved markets, and second, co-invest with Draper Fisher Jurvetson," said Madsen. "This model has worked very well for us." The firm replicated this model many times over and connected it with 18 sister funds in China, Japan, and throughout the US. "We are regionally focused but nationally and internationally connected.'"
In addition to the EPIC Funds, the EPIC team manages Zions SBIC, a co-invest vehicle that participates in every EPIC deal. The Zions relationship is long-standing and powerful, as many portfolio companies bank with Zions and Zions is a customer.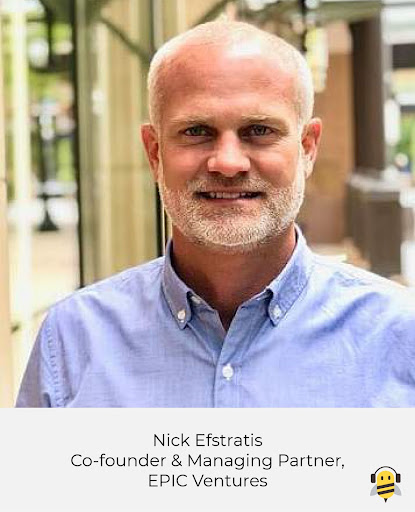 "Building a network is part of our DNA," says Madsen. "We continue to build relationships inside and outside of Utah to help our companies. Zions and its affiliate Banks give us natural ties throughout the western United States. And, having done deals with over 100 different venture firms across the nation, we have good relationships we can introduce to our companies. We talk with Tim Draper and Steve Jurvetson on a regular basis and continue to co-invest with them. We make introductions to our international funds who are interested in Utah companies; and likewise, we introduce our Utah companies to big companies in Asia through our sister-fund relationships."
From the start EPIC has relied upon a cadre of executives and operators in Silicon Valley and the East Coast as advisors. In 2000, it created a board of advisors consisting of several CTOs from large tech companies: Oracle, Hewlett Packard, Symantec, Amazon, Google, Facebook and others. "Our rationale was that if we were going to fund companies here we wanted to plug them into some of the biggest and best tech companies with deep Silicon Valley experience," said Madsen.
A common attribute among these advisors is that many had attended universities in Utah: BYU, Weber State, the UofU, and shared a continued interest in the Mountain West, especially Utah, and wanted to be put to good use. EPIC continues to rely on its executive network of CEOs, serial entrepreneurs and other trusted investors for sourcing many of its deals.
Since that pool is finite, the company looks at new deals and is pragmatic about where and how it sources deals.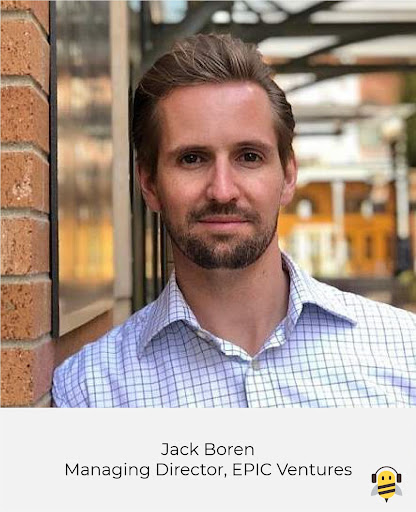 Ryan Hemingway joined the firm in 2010 and has carved out a speciality in fintech and marketplaces. Jack Boren came onboard in 2014 and focuses mainly on healthtech. "Kent and I are more generalists but if you look at our operational history, it has been around enterprise SaaS, extending beyond applications to storage, cybersecurity, and the core infrastructure companies need to operate and protect themselves."
We asked Madsen and Efstratis about areas they would never invest in.
"We never want to say never," said Madsen, "and here's why…when you think you have an area you don't ever want to touch–education, healthcare, cars–and all of a sudden you see a great entrepreneur with a great idea and you say, 'You know what? We've got to reconsider and readjust our strategy."' EPIC now follows a more pragmatic and flexible "never-say-never" approach to investments.
We asked about bad deals and how they have handled them.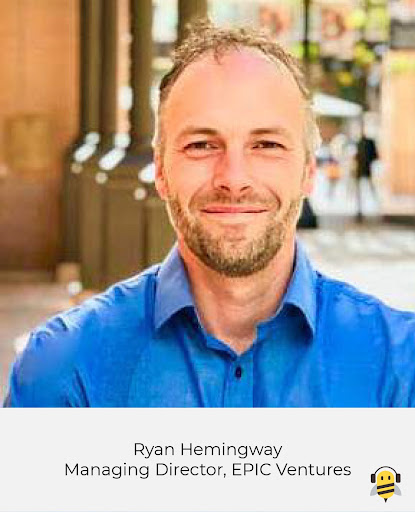 "We did a deal with a company with three founders," said Efstratis. "About a year into the deal, one of the three founders, the technical founder and the guy we viewed as the most 'backable' of the three, inherited a fortune when his parents died unexpectedly in an accident. He walked in and said, 'I don't need to work anymore. I'm leaving.' Efstratis elaborated, "when you back a founding team and someone leaves, you can try to salvage it, but often the spark is gone. The original kernel of knowledge is gone. The thing you thought was going to change the game is gone. The deal changes. It's something you can't control. We think about what could go wrong, how we would mitigate it, and if we have a good way to backfill. These are things we think about going into a deal."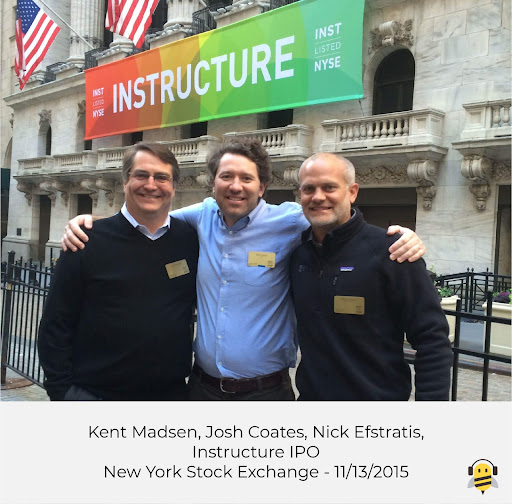 Since inception, the EPIC team has seen 17 IPOs, two of which went public through SPACs and more than 50 companies acquired. Many of those companies have continued to grow and become some of the largest companies in Utah. Last year was the $4.7B acquisition of Ancestry.com by Blackstone. 2015 was notable for the company with the IPO of Instructure, the Utah edtech company founded by Josh Coates (pictured left with Madsen and Efstratis) and now valued at $3.5B. Coates was also the founder of Mozy (an EPIC company) bought by EMC/Dell and responsible for Dell now having over 1800 employees in the State.
EPIC's newest fund, Fund VI, already consists of nine deals. We asked Madsen and Efstratis to describe the deals within that fund and to speak to their preference for funding new founders as compared with repeat founders. "It's really a split between first time founders and repeat founders," says Efstratis. "It's not obvious that a repeat founder will be better than a first time founder. But we do tend to like repeat founders, whether they've been successful or not in their first go around. They have felt the battle wounds of getting after it, and then know what that's going to take to succeed."
2021 was a busy year for EPIC's portfolio with over $6 Billion in aggregate exit values, including:
Volta Charging exited via SPAC on August 27, 2021 (one of two SPAC exits for EPIC). Honolulu-based Volta is now an over $2 billion company.
VNDLY, a portfolio company from EPIC's Fund V (a 2017 seed investment) was acquired by Workday for $510 million in November, 2021.
Recursion Pharma experienced its IPO in April, 2021. Recursion is a Salt Lake City-based clinical-stage biotechnology company now valued at over $3 billion.
Braintrace, a six-year old cybersecurity startup based in Salt Lake City was acquired by Thoma Bravo-owned and UK-based network security firm, Sophos, on July 22, 2021 for an undisclosed amount.
Conversa, a Portland-based telehealth company was acquired on July 28, 2021 by Boston-based telemedicine company Amwell for $160M.
Risksense, an Albuquerque cybersecurity firm was acquired by South Jordan-based IT Cybersecurity giant, Ivanti, on August 2, 2021 for an undisclosed sum. It raised $24 million prior to the acquisition.

Madsen and Efstratis are excited about what will come in this year and will continue to proactively search for the right combination of great entrepreneur, great team and a big idea with a lot of passion behind that big idea from all members of the team. "If the team is just about making a whole bunch of money, that's not interesting to us," says Madsen. "Members of that team will be too quick to jump ship to go after the next shiny object. But if they've got a passion to change the world, in their own way, whatever that is, and even if that's just creating jobs and opportunity, and if it merges with an area that we think is new and fresh, and can lead to big, revolutionary change, that's what's interesting to us."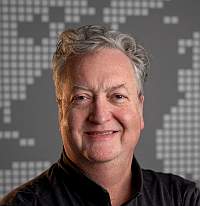 About the Author