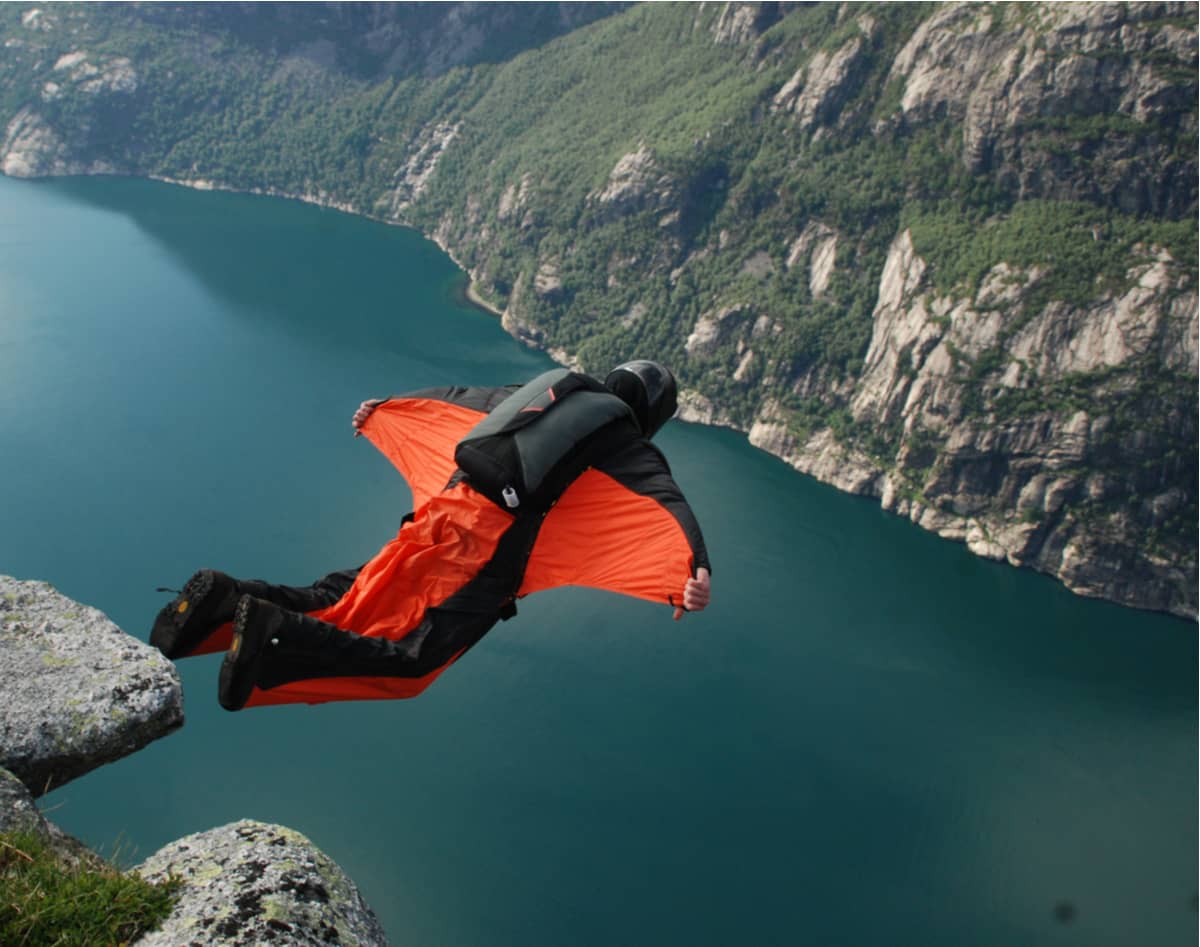 JUMP Exits Stealth, Announces Advisory Board
Can VR pioneer James Jensen, co-founder of The VOID, reinvent location-based VR again?
The COVID-19 pandemic has impacted some more than others. One industry hardest hit is location based entertainment, including Disney, who just a year ago was considered unstoppable. For only the third time in history, Disney unexpectedly closed all park doors in March. The first two came after the JFK assassination and the terrorist attacks of 9/11. While Disney World in Florida opened again in July, Disneyland in California is still closed. This is by far the longest closure the Anaheim park has ever seen.
Disney may have deep-enough pockets to survive. Others, like Utah's own groundbreaking VR startup The VOID, have likely closed their doors for good.
So why is James Jensen, pioneer of Location-Based Virtual Reality (LBVR), so optimistic about his newest venture?
"I'd love to be a part of all the conversations people have after they leave," said Jensen, "because those conversations are going to be amazing. 'Man, I can't believe this happened! And did you see this! And did you notice that! And I feel like a million bucks right now!'"

Jensen is best known as cofounder of (and technical visionary behind) The VOID. He's largely responsible for the technical wizardry that made The VOID the premier VR experience on earth according to numerous entertainment titans and press outlets. Through location-based virtual reality, users wear headsets and other gear to simulate any number of fantastic experiences, from resisting the Empire in Star Wars to fighting the Marshmallow Man in Ghostbusters. It was there that Jensen started to grasp the potential of VR as a new experiential medium.
"When we were building The VOID, I noticed something. People were coming out of the experience…kind of changed. For a moment you could see in their eyes that everything was possible again. We had a saying that adults went in one side, and kids came out the other."

But a strange thing happened in 2018. While the company was still rapidly growing, Jensen, the co-founder and then Chief Visionary Officer, decided it was best to part ways.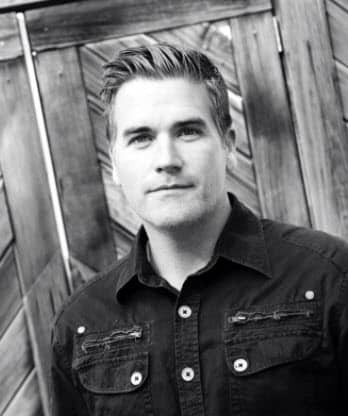 "Most companies go through this change, where it shifts from R&D and creativity, to just production—the grind, opening locations, managing locations, distributing the concept and idea. I didn't necessarily anticipate that when I was building The VOID. I figured it would be this creative R&D environment forever."

In leaving The VOID, Jensen was looking for ways to develop VR technology to its fullest potential. Earlier this month, he announced his newest venture, the product of all his research and development since then.
"JUMP is a location-based hyper-reality simulation. The core is wing-suit and base jumping. We plan to do a completely authentic wing-suit and base jumping experience, one-to-one to reality, so you can actually step up to the edge of the jump. You can feel the wind, you can smell the pine trees, you're there with your buddies. And you literally fall, dive, fly, and just like reality, you pull a parachute and you land. It's the full experience of what a wing-suit or base jump means for even a professional. We're aiming to make that available to anyone without the risk of death."
Jensen says he loved the response The VOID got from users, but wanted to foster more meaningful experiences, beyond pure entertainment.
"That's one of the things we're aiming to help guide the industry to understand. This is way more than playing video games, or battling martians. We can have experiences, just like we do in reality, that shift our perspective just slightly enough to achieve all kinds of things — to find our true potential. I think that's the opportunity we have right now."

"Going through Star Wars is really cool," he added, "but what about things that are more realistic and life-changing. That's why we looked at wing-suits and base-jumping."

Before JUMP, Jensen was already acquainted with Marshall Miller, elite skydiver and cofounder of the GoPro Bomb Squad, a team of professional aerial athletes.
"We started talking about this over a camp-fire. He was showing me these really cool wing-suit videos of him jumping in these places all over the world, and I thought, 'We could probably pull this off in hyper-reality. Let's talk about this.'"
Like the strike team from a heist film, Jensen has recruited some of the world's top professionals spanning a diverse set of expertise. The founding advisory board includes:
Marshall Miller, skydiver, base jumper, wing-suit diver, cofounder GoPro Bomb Squad
John Gaeta, Oscar-winner, Volumetric Cinematography pioneer, "Bullet Time" inventor
Jim Shumway, Head Rigger for Cirque du Soleil, global leader in performance rigging
Luke Aikens, World Record Holder for Highest Jump Without a Parachute
William Lam, mental performance coach and consultant
Lam stands out in a group filled with professionals focused on physical feats. He isn't an elite athlete or technologist, but works with elite performers in sports and business to achieve higher results by changing their mindset. He was already considering the possibilities in VR for mental performance when he met Jensen.
"I watched [the Steven Spielberg film] Ready Player One on a date night with my wife," says Lam. "At the end of the movie, I just had this overwhelming sense, 'Man… if we could utilize virtual reality, I could do the things that I do in these trainings far easier, and take people to whole new heights'. I literally said, 'I need to work with James', but I was thinking James Halliday [the VR innovator in the book and movie]. About a week later, I ran into James Jensen. It was an instantaneous connection. We quickly became friends, and James brought me into the conversation about JUMP."

The physical elements of LBVR require large spaces, custom sensor installation, and technical fine-tuning. There's also a huge effort to build custom virtual environments to match the physical space. But if participants were to take their VR headset off, they'd see those amazing experiences all take place in a dim and otherwise unremarkable space.
While his technical abilities make it possible, Jensen doesn't dwell in the technology. Like a magician concealing his techniques, sharing details about the specific implementation could undermine the effect. In conversation, Jensen focuses instead on the mental journey possible for each JUMP participant.
"Some people call it a flow state. A state where you're in the moment, you're not thinking about the past or the future, but you're completely present. They're in a state where they're absorbing any information that you give to them. And that's why that experience was so heightened for people in The VOID. For most people, this was their first time in that state. People would come out and say that was the best thing I've ever done in my life."

Jump intends to launch their first retail location next year. The company is currently in discussion with several possible location partners. While the first testing rig is under development in Pennsylvania, Jensen says the company will be firmly Utah-based.
"The talent pool that is here in Utah is unbelievable. At The VOID, we brought people from all over the world into that company, and remotely worked on it, and I'm sorry, but the guys we work with here in Utah, and the people here that we work with are unbelievable. The talent pool is incredible that comes out of these colleges. And unfortunately those people and those talents get shipped off to other states and locations to work on amazing things, but I'd like to keep it here. This is one of the best places on the planet to actually create new technologies."

Jensen isn't ready to reveal details about funding amounts and sources, strategic partnerships, and rollout schedules. But for now, curious onlookers can hopefully anticipate a JUMP experience to fill the void, starting some time in 2021.

Below is a video showcasing some of the same volumetric cinematography techniques JUMP will utilize. The relevant portion begins at 2 minutes 55 seconds.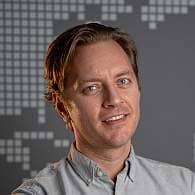 About the Author