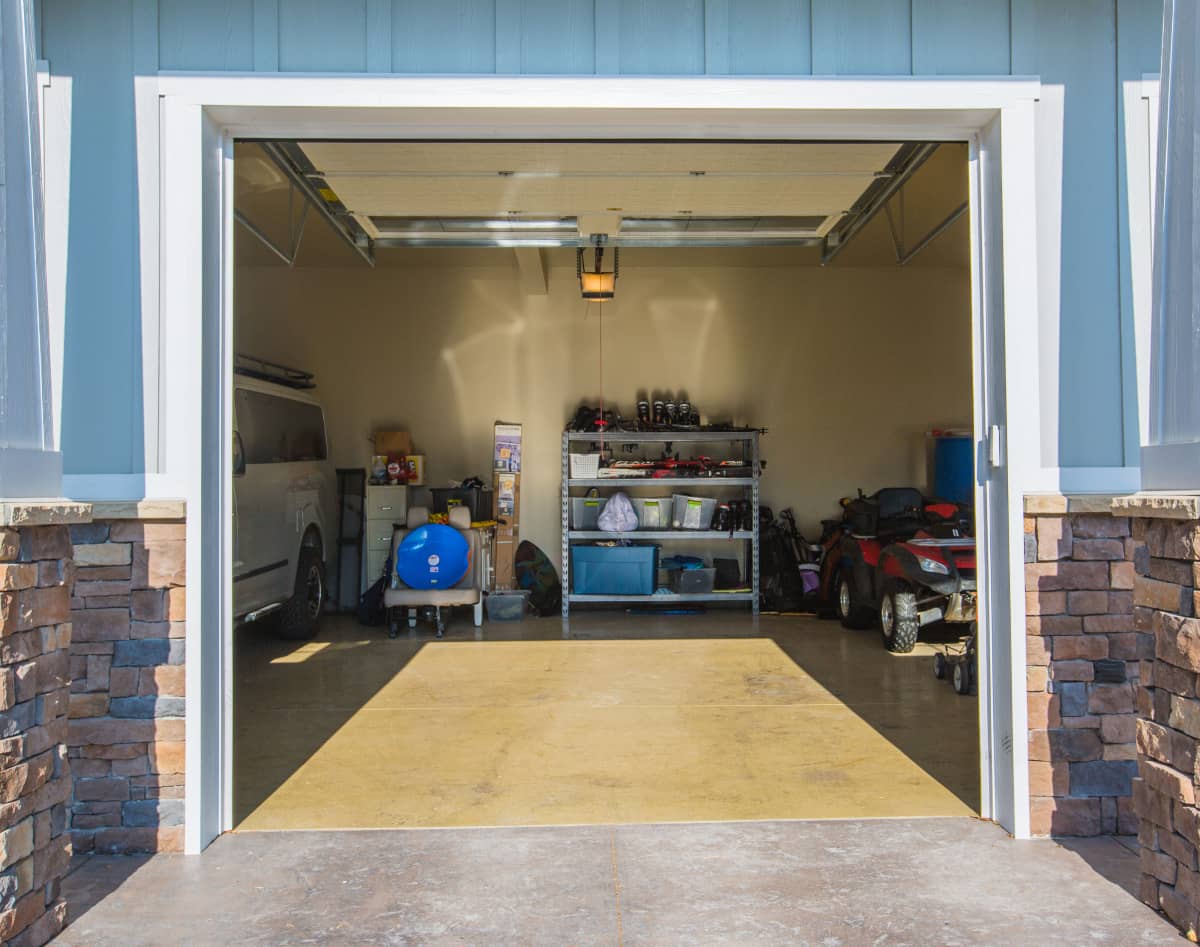 Neighbor Raises $53 Million Series B
Neighbor, the Lehi based self-storage marketplace, today announced it has closed a $53 million Series B round of funding. The round is led by Fifth Wall, with returning investors Andreessen Horowitz, Pelion Ventures, and Album Ventures. Additional funding comes from DoorDash CEO Tony Xu, and StockX CEO Scott Cutler, who will join former Uber CEO Ryan Graves, and Overstock CEO Jonathan Johnson as investors and advisors to the company. Neighbor indicates they believe this to be one of the top 10 Series B funding rounds in Utah's history.
"Self-storage has been the fastest growing segment of the commercial real estate industry for four decades running," said Dan Wenhold, Partner at Fifth Wall. "Neighbor has already built an impressive business positioned to capture untapped demand for space in a smart and sustainable way."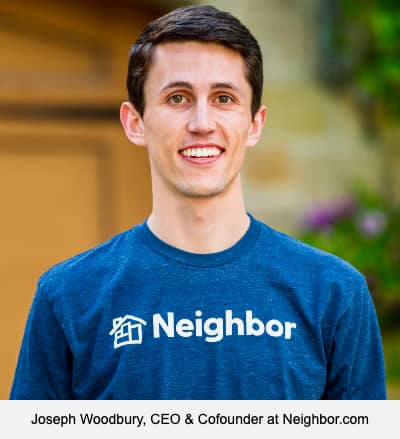 "In the last round (Series A), we brought in Andreessen Horowitz, and they're the best marketplace investor in the world," said Joseph Woodbury, Neighbor co-founder and CEO. "So we were able to bring on some really strong marketplace expertise to the company. But we're a property marketplace, and we didn't have as strong of real estate experience. Fifth Wall is the other piece to that. We view Fifth Wall as the number one property tech investor in the world."
Fifth Wall was founded in 2016 with the express purpose of bringing technology to the real estate market. Andreessen Horowitz is one of the most respected VC firms in the world, headquartered in the heart of Silicon Valley. Neighbor was their first Utah startup investment.
Neighbor's app connects people who have unused space in their garages, attics, basements and driveways to renters who are looking for affordable storage. Renters benefit from more local storage at a lower cost than traditional self-storage units. Neighbor hosts earn passive income from otherwise unused space. Neighbor also provides a $25,000 renter guarantee for items stored, and a $1 million host liability guarantee. The startup has a rapidly growing presence in all 50 states.
Neighbor has seen a 5X increase in revenue from March 2020 to March 2021 and 7X increase in organic reservations. In addition to residential real estate owners using the app to save and earn money during the challenging year of COVID, commercial land owners also repurposed vacancies into storage rentals.
Woodbury says Fifth Wall initiated the deal and finalized in short order. "We've known the partners at Fifth Wall for almost a year, but once they came to us and proposed final terms, we closed the investment in a matter of weeks. It was extremely fast."

Woodbury points out that Neighbor engages in the sharing economy in a unique fashion. Most sharing economy transactions are in passing, as between a driver and passenger on Uber, or a host and vacationer on AirBNB. Unlike those platform users, Neighbor users live near each other, and the business relationship typically lasts months or years. Neighbor is also uniquely passive, with very little maintenance necessary from hosts.

Woodbury also noted multiple market variables indicating continued growth for Neighbor. One is that new construction adds self-storage units every year, but demand hasn't slowed. "The storage industry nationwide is at a 95% occupancy rate right now, which is just ludicrous. There is no other real estate asset class that has occupancy rates anywhere near that high. What that means is all the storage facilities are effectively full. So there is no risk of over-saturating this market. We can onboard just about as many homeowners as want to, and we will fill them with a storage renter."

"It's all very fragmented," he continued. "85% [of the self-storage industry] is mom and pop shops. The largest player in public storage is a $42 billion publicly traded company (Public Storage), and they only have 6% of the market. Extra Space Storage, they're one of the largest companies in the state of Utah. They've only got 2% market share."
Woodbury says the money will be used to accelerate expansion into the rest of the country, and to grow the Neighbor corporate office. "One thing that's unique about us is we have all of our employees in Utah, even in a COVID world," said Woodbury. "That's something that's important to us, is that team camaraderie. We not only try to promote communities out in the country, but we try to promote the sense of community within our company. We hired last year from New York, Florida, Texas, Southern California, Northern California, and we relocated individuals from all those locations to Utah. And we will continue to do that going forward. We just think Utah's a great place to build."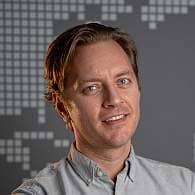 About the Author