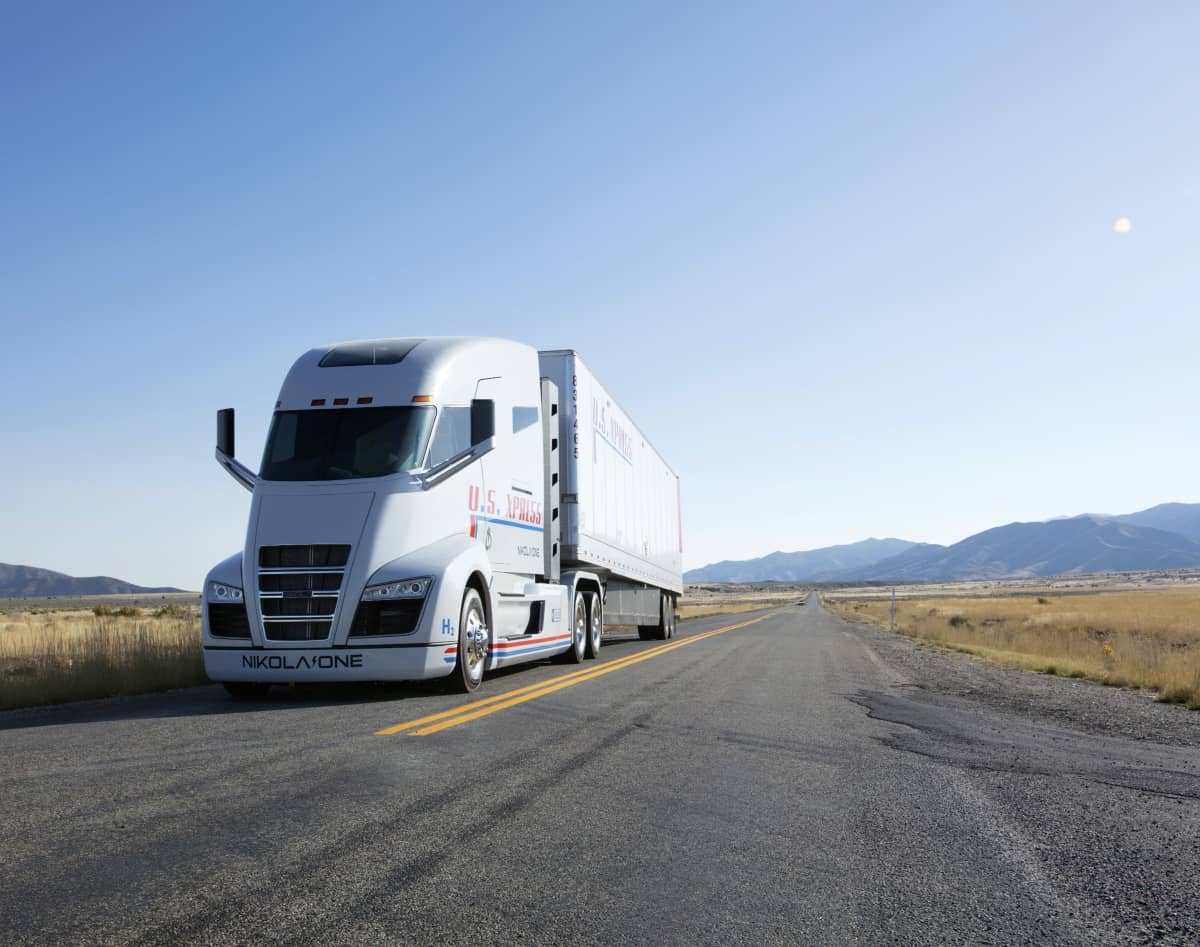 Nikola Chairman Leaves Amid "Intricate Fraud" Accusation
21 September, 2020 — Nikola Corporation announced Sunday Sept. 20, that founder and Executive Chairman Trevor Milton would be stepping away from the company in all capacities effective immediately. Milton has been the visible face of the company since founding Nikola in Salt Lake City in 2014.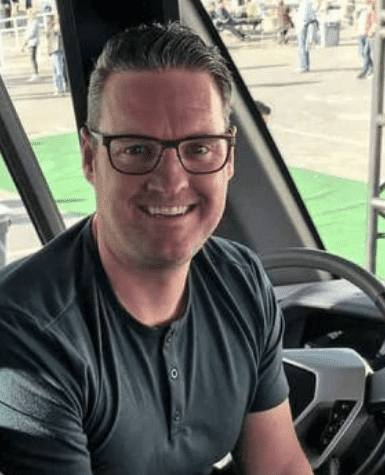 Milton and Nikola are accused of perpetrating "an intricate fraud built on dozens of lies over the course of its Founder and Executive Chairman Trevor Milton's career."
The accusations come from Hindenberg Research, a short-selling firm that "specializes in forensic financial research", according to their site.
Nikola formally refuted the claims in press releases issued Sept. 11th, one day after the accusations were made. "An activist short-seller whose motivation is to manipulate the market and profit from a manufactured decline in our stock price published a so-called 'report' replete with misleading information and salacious accusations directed at our founder and executive chairman. To be clear, this was not a research report and it is not accurate. This was a hit job for short sale profit driven by greed."
Nikola Motors issued another statement on Sept. 14th directly addressing many of the claims of Hindenberg and assuring the public they'd proactively contacted the SEC and would "fully cooperate with the SEC regarding its inquiry into these matters."
While Nikola is now based in Phoenix, Arizona, Milton is a Utah native with strong ties to the state. He attended Utah Valley State College (now Utah Valley University) for one semester before dropping out. Nikola CEO Mark A. Russell also has ties to Utah as a graduate of Weber State University and Brigham Young University.
The company was founded in 2014, but became publicly listed on the NASDAQ June 4th this year after merging with VectorIQ Acquisitions Corp. At its peak on June 9th, NKLA stock was worth $70.73 per share, with over $30 billion in market capitalization. The stock slumped for three months on lingering questions about Nikola's purported technology. On September 9th, Nikola announced a partnership with GM to produce their much hyped consumer pickup, the Nikola Badger, which sent the stock up briefly over $50 per share. The stock dropped sharply just two days later on news of the fraud allegations and again on Milton's departure. As of this writing, the stock sits at $27.58 per share with a $10.45 billion market cap.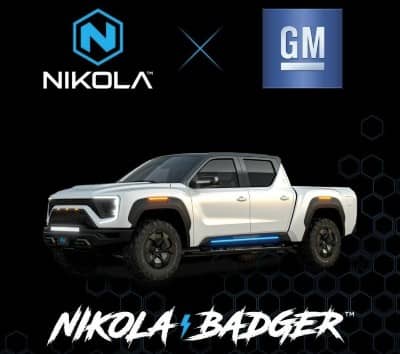 Nikola has to date delivered no production vehicles. Their first quarterly sales report to the SEC showed revenue of $36,000. The revenue was paid to the company from Milton himself after hiring Nikola to install solar panels on the roof of his home, according to CNBC.
Nikola and Milton have faced negative allegations before. In an April 2019 interview with TruckingInfo.com, Milton spoke about the "infotainment system" of the Nikola Two.
"The entire infotainment system is a HTML 5 super computer," Milton said. "That's the standard language for computer programmers around the world, so using it let's us build our own chips. And HTML 5 is very secure. Every component is linked on the data network, all speaking the same language. It's not a bunch of separate systems that somehow still manage to communicate."
Technical experts (and even novices) across the web identified this statement as nonsense at best. Milton has no engineering background.
Consistent criticism has never slowed Milton down, but the report from Hindenberg Research published September 10th comes in the form of a 15,000 word document with numerous sources, photos, and attached supporting documents.
Among the allegations is a claim the company faked a promotional video for their long haul semi truck, the Nikola One. The video shows the truck cruising through a remote stretch of road presumably under its own power. Hindenburg's report says the video was filmed in Utah just south of Grantsville on a road with a 3% downhill grade. According to Hindenberg, the truck was rolling downhill, propelled by nothing more than gravity.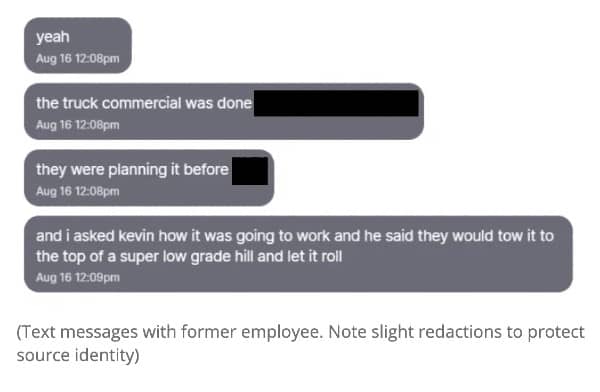 Similar claimed were made against Nikola's press events, with their on-stage prototypes powered not by hydrogen fuel cells or batteries, but by electric cables that were tucked out of sight.
Milton has historically been defensive on social media regarding negative allegations about him or the company he founded. The accusations from Hindenberg were met with the same vigorous denial he's levied against prior critics. On his personal Twitter and Instagram accounts, Milton rejected all allegations and promised to address each individually in time. The denial continued until he changed his Twitter and Instagram accounts from public to private viewing some time in the last 72 hours.

At least two of his Instagram stories were re-uploaded to YouTube by viewers. The videos amount to a flat rejection of all allegations. "The more they come at me, the stronger it makes me" said Milton in the first video, posted ten days before stepping away from the company.
This is a developing story, and TechBuzz.News will publish updates as they happen.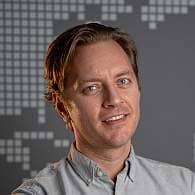 About the Author