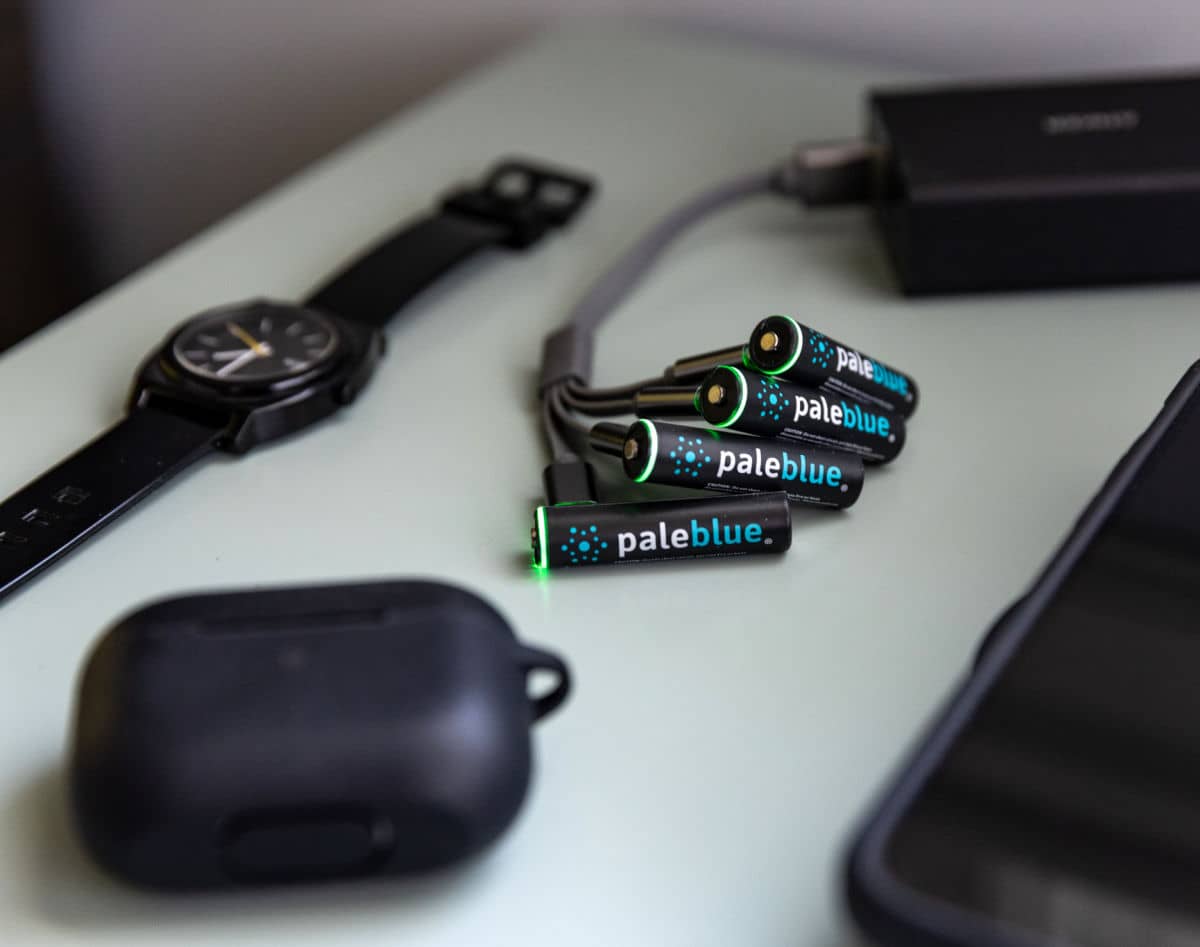 Paleblue's Lithium Ion Rechargeable Batteries Work Towards a Sustainable Future
Founded in Park City, Paleblue Earth has a mission to replace disposable batteries with sustainable, rechargeable lithium ion batteries. Paleblue batteries each have a built-in USB or USB-C charging port and take less than an hour to recharge. These batteries offer 1,000 recharges and after that, they still retain 80% of their original capacity.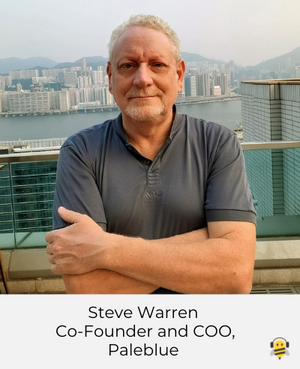 "We founded Paleblue because we knew there were better solutions than disposable single-use batteries, but the long-established brands were not interested in selling these products," explains Steve Warren, Co-Founder and COO of Paleblue. "Someone had to disrupt the market and help consumers ditch the disposables."
Co-Founder and CEO, Thomas Bishop adds, "I saw this opportunity; it's potential for real impact and it was not something we wanted to leave up to your average, commodity-thinking type businesses, so we took the proverbial bull by the horns ourselves."
10 million disposable, alkaline batteries are thrown away in the US every day, which adds up to four or five millions of batteries thrown away every year, in the US alone. Bishop explains that technically, in the early 80s, cadmium and mercury were taken out of batteries so the EPA deemed them safe in landfills, but with leaching problems, materials such as lithium and lead can leak and contribute to both water and air pollution.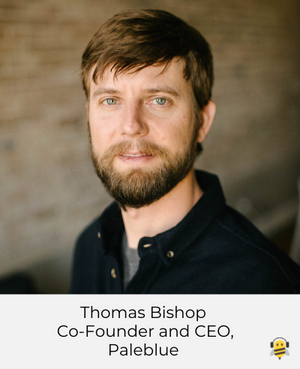 Paleblue worked hard to have a top notch product first, before expanding. Now, the company offers AA, AAA, C, D, and 9V batteries with a built-in USB charger. They just launched AA and AAA batteries with a USB-C charging cable in September. They are currently working on a CR123 battery and plan to look into a 18650 battery as well.
Bishop explains that the average disposable alkaline battery has a high starting voltage, but drops over time as you use it. For example, with alkaline batteries, a flashlight gets dimmer and dimmer until it goes out. Other competitors, such as nickel metal hydride rechargeable batteries start at 1.2 volts and decrease from there, and because of their chemistry, they have fundamental limitations that create reliability issues. A Paleblue battery starts with 1.5 volts and never decreases, ensuring the same performance all the way until a battery needs to be recharged.
Another unique feature of the Paleblue battery is its battery management system (BMS) which takes care of the batteries performance, reliability, and safety attributes. The BMS does more than a normal rechargeable battery by managing the charging, discharging, overcharging protection, short circuit protection, and over discharge protection. "We've leveraged twenty years of work that has gone into the battery management of power banks and consumer electronics to make our BMS better," explains Bishop. Charging a lithium ion battery too fast or too hot starts to affect its reliability, so having a well-designed BMS ensures its stabilization and long term reliability.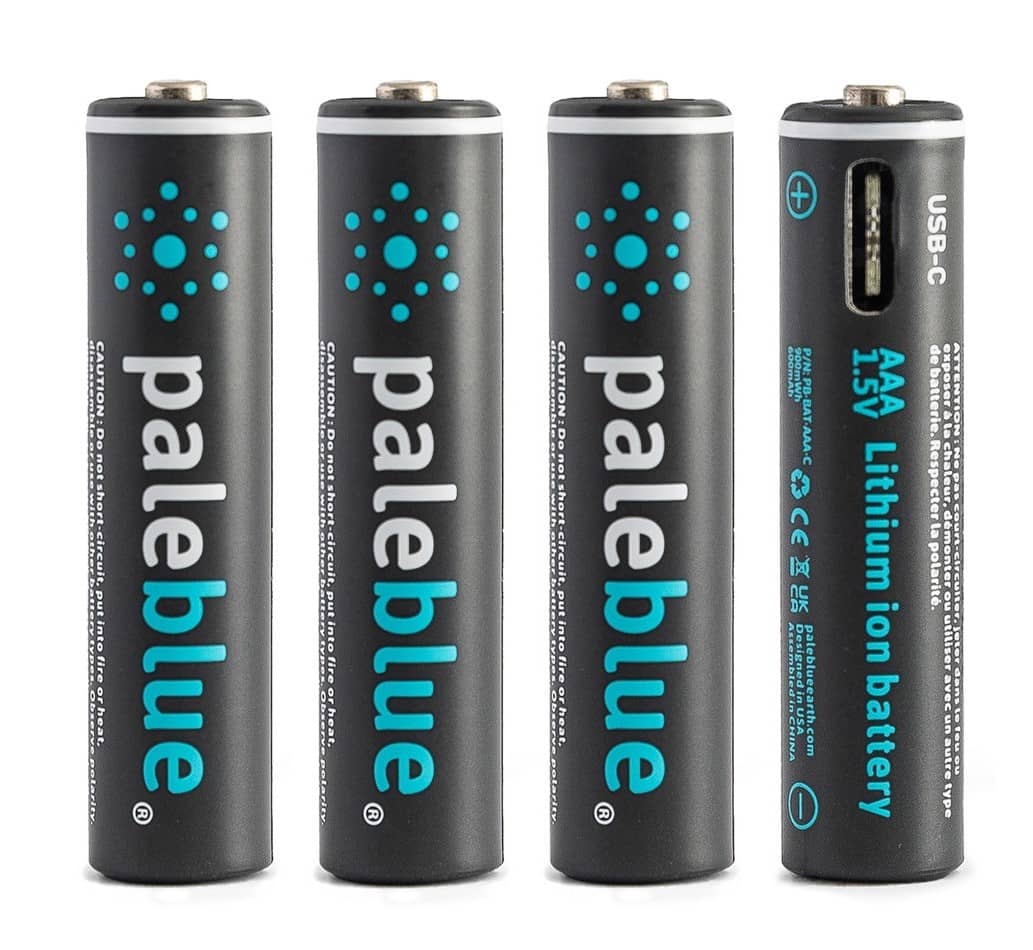 Miniaturization is another enabling technology step that has enabled Paleblue to create rechargeable batteries. Interestingly enough, the vaping industry drove a lot of PCBA miniaturization that Paleblue has leveraged to achieve great on-board capacity without sacrificing too much space to the PCBA.
"We wanted to make sure the charging time was fast, capacity was above a certain threshold, and that the price was at a certain rate," explains Bishop. "Those were three important points along the journey and hitting those allowed us to launch the business and find a very passionate customer."
Besides a reliable product, having a real impact and mission is essential to Bishop. In his early twenties he nearly died after an ACL surgery resulted in a systemic staph infection. He was in and out of hospitals for months before finally improving.
"Afterwards, I decided I was going to work on things that were meaningful to me," says Bishop. He had recently left his PhD program and went to work at Burton Snowboards. "Snowboarding brought me a community. I grew up snowboarding in Upstate New York and Burton was my first step into doing something that was very meaningful for the community that I grew up in." Bishop also worked for Skullcandy and Owlet before founding Paleblue.
Paleblue's mission to increase sustainability shows through the company's policies and partners.
Paleblue offers a lifetime warranty called the Charge for Life Guarantee. "We're certainly the first in the space to do that," says Bishop. "We really want people to get off alkaline batteries. Once we get a customer to move away from single batteries, we want them to not go back."
The company also partners with multiple nonprofit organizations such as 1% for the Planet, a partnership that began on day one. "Our goal is to leverage this business to do more good and have more impact," says Bishop. "We partner with 1% for the Planet, which gives us a platform to go support other nonprofits."
Paleblue also supports local nonprofit organizations. With Fish for Garbage Paleblue has supported their efforts and river clean ups and with Swaner Preserve & EcoCenter they sponsored an intern who did wetland ecology restoration. They've also partnered with Wasatch Trails Foundation, Protect our Winters, and Recycle Utah.
Founded in 2018, Paleblue now has five employees and a plethora of independent contractors and agencies. The company also has a manufacturing team in Asia that is organized and employed through Warren, who has worked in the electronic manufacturing industry in Asia for over twenty years.
The company now sells out of 100 retail doors both domestically and in fifteen countries, expanding rapidly. Paleblue batteries are available online on their website, Amazon, Backcountry.com, Optics Planet, Walmart.com, and Lowes.com.
The company has raised capital through Kickstarter and plans to raise more in the coming year. Looking to the future, they also plan to expand inventory, grow their in-store presence, and explore enterprise solutions.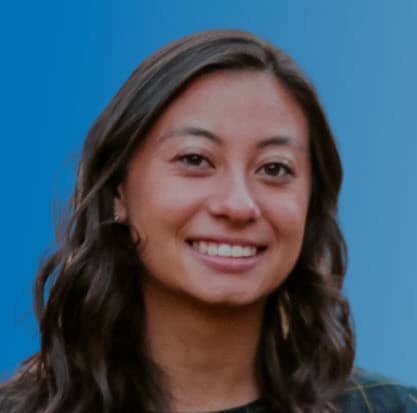 About the Author