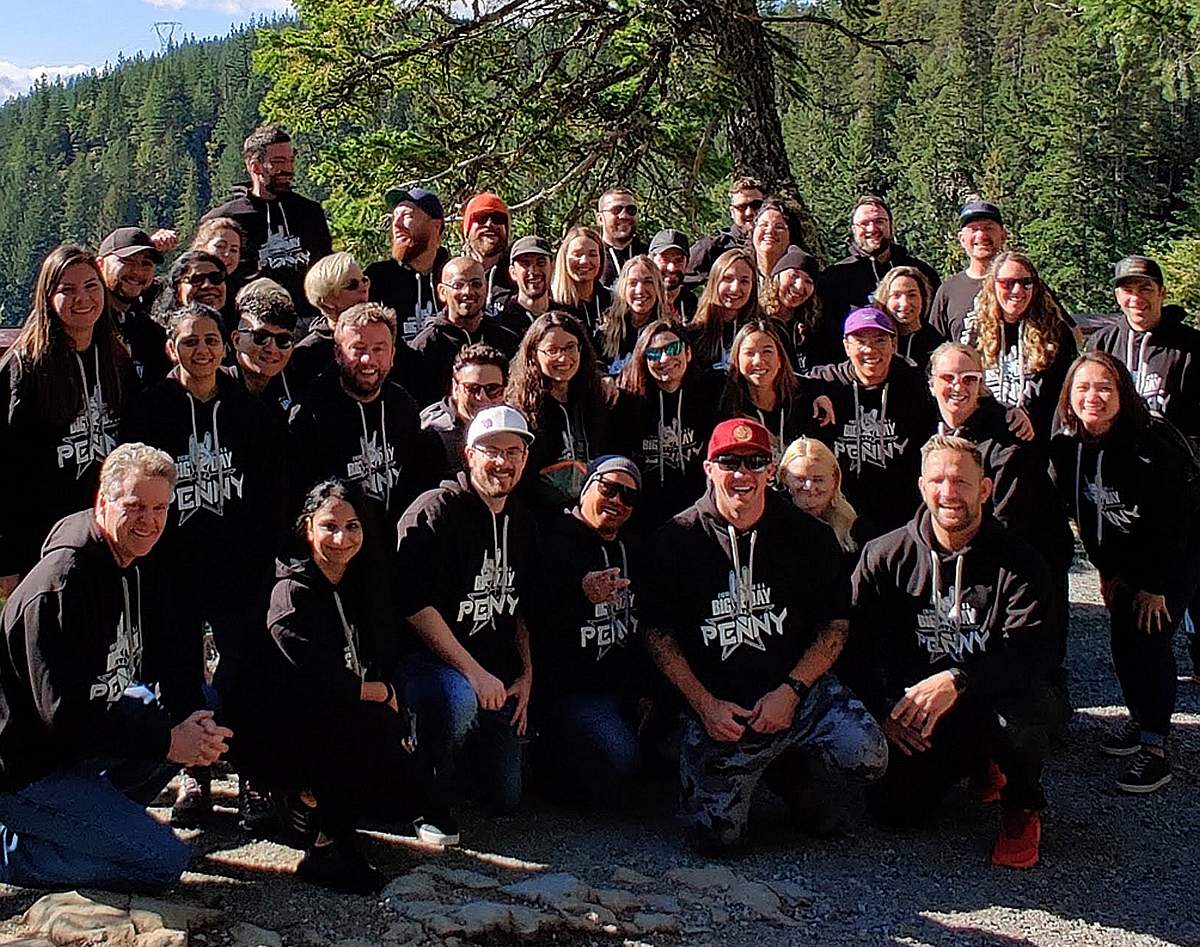 Penny AI Raises a $27 Million Series B

Today, Penny AI, based in Vancouver, BC, announced a $27 million Series B. The round was led by PSG, a growth equity firm, with participation from Acronym Venture Capital and ScaleUP Ventures.
Penny AI is a smart assistant platform built for sales consultants in the direct selling space. The platform uses AI to help sellers reach out to customers and other sales consultants through an automated repeatable process. Through the platform's ongoing learning and business intelligence, customers receive timely, personalized service and sellers see measurable sales growth.
"In our view, Penny AI is one of the most comprehensive and effective sales enablement platforms, serving direct sales organizations and can solve critical pain points experienced at every level, from sales consultants to corporate teams," says Tom Reardon, Managing Director at PSG, in the Penny AI press release. "We look forward to partnering with the Penny AI team as they continue to innovate and grow to support more businesses throughout the global direct sales industry."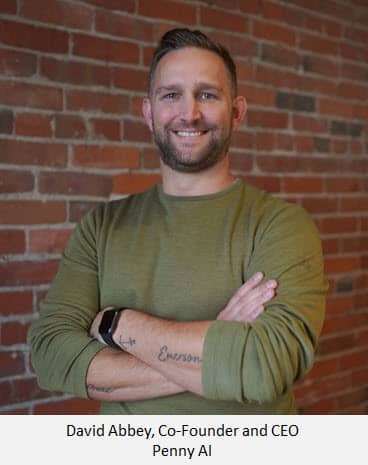 Penny AI was founded in 2017 by Chris Noble and David Abbey after David's wife, Terri Lynn Abbey, recognized a need for Penny.
Before Penny AI, Terri Lynn worked in the direct sales space as a consultant for Rodan + Fields, a San Francisco-based skin care company, to earn extra cash, reduce the hours she spent as a nurse, and spend more time with her children. Within two years her business expanded globally and she struggled to stay on top of customer service and team training. At the time, her husband worked for a tech company in Canada and she asked him to build a platform that could act as her virtual assistant. The Abbey's brought on Noble and built Penny AI, a CRM catered to direct sales consultants and businesses.
Terri Lynn explains on the Penny AI website that what used to take her a full day of work only takes twenty minutes with Penny AI. The platform gives users the names of everyone they need to reach out to in a given day, as well as what to say and do for each contact. The platform guides sellers through each customer's care cycle, making sure each customer receives helpful, personalized messages during every part of a transaction.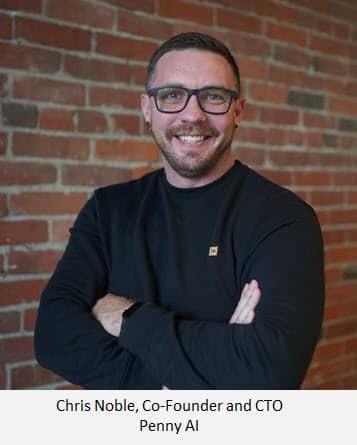 "Penny runs through the customer care cycle without you ever thinking about it," explains Maria Osipova, CMO at Penny AI. "It enables you to send messages through different social channels or just text and offers suggested messages to reach out. It makes everything very simple."
Penny AI was created for direct sales–for independent consultants generating revenue from their own contact base and from the sales of other consultants they recruit. This platform is a freemium model ranging from free to $6.99 per month on a yearly basis or $8.99 on a month to month plan.
The company also offers a customizable enterprise version. Some companies choose to keep Penny's branding and others build Penny into their own systems as an extension of their technology services. For these models, Penny offers a tiered, custom price.
While not based in Utah, Penny AI works with many well known Utah companies such as Nu Skin and Truvy.
"We are committed to the direct sales space and there are so many headquartered in Utah," says Osipova. "Both of our co-founders fly into Utah almost every two months, seeing customers and working on some of the larger deployments. Utah's an incredibly important part of the US marketplace for us."
Penny has a few notable key executive hires in Utah including their Sr. Account Director, Drew Taylor, and the leader of learning and onboarding in Salt Lake, Lauren Mason Carris. With the Series B funds, Penny hopes to expand its current 115 employees and is looking to hire from the Utah workforce. The company will be hiring in both sales and engineering.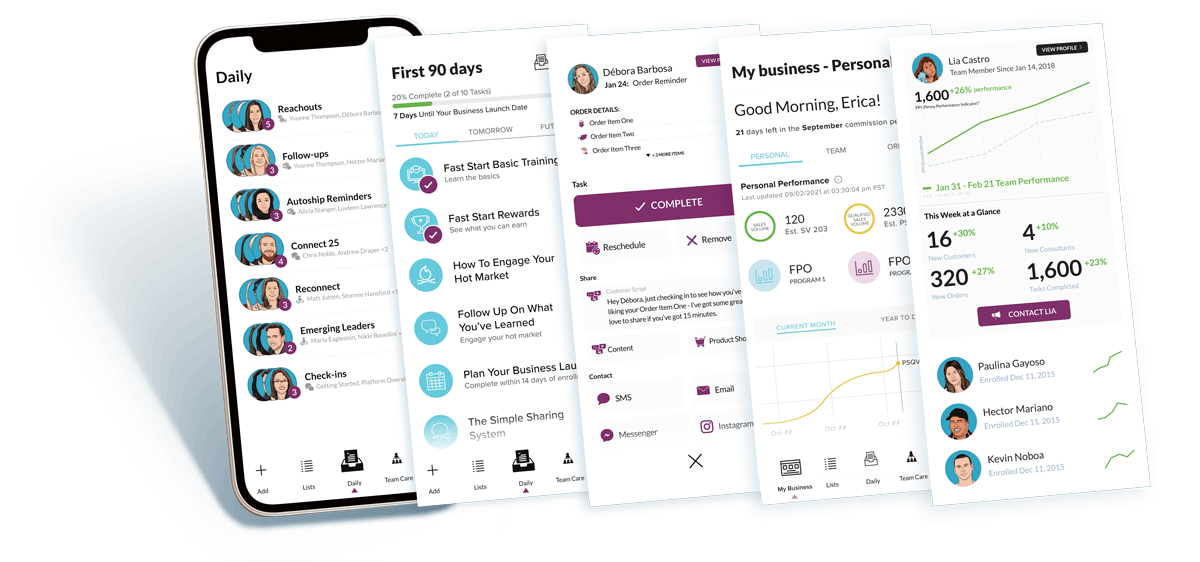 The investment funds will also accelerate the platform's expansion into engagement based micro-learning, a learning platform designed to use the latest science-backed learning data to enhance the flow of work to upskill sellers. Funds will also go towards expanding Penny's insights and data visualization capabilities and closing the gaps between social commerce.
Penny currently has employees in 17 different cities in Canada, the United States, and Europe. The platform supports over 100,000 sellers in over 60 countries and 25 languages.
"We're witnessing the transition from traditional channels and e-commerce to a people powered retail revolution where the social seller and influencer now own the audience and customer Relationship," says David Abbey, CEO and Co-Founder of Penny AI, in the Penny AI press release. "Since day one, our mission has been to empower the seller with simple to use, intelligent and powerful solutions that help create an incredible experience for their customers."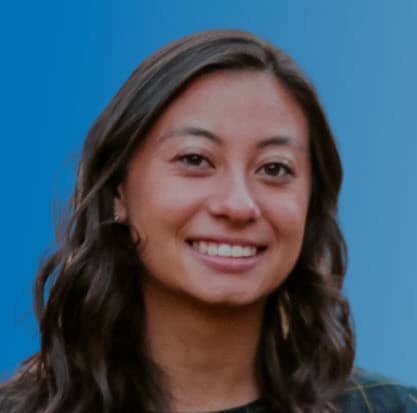 About the Author