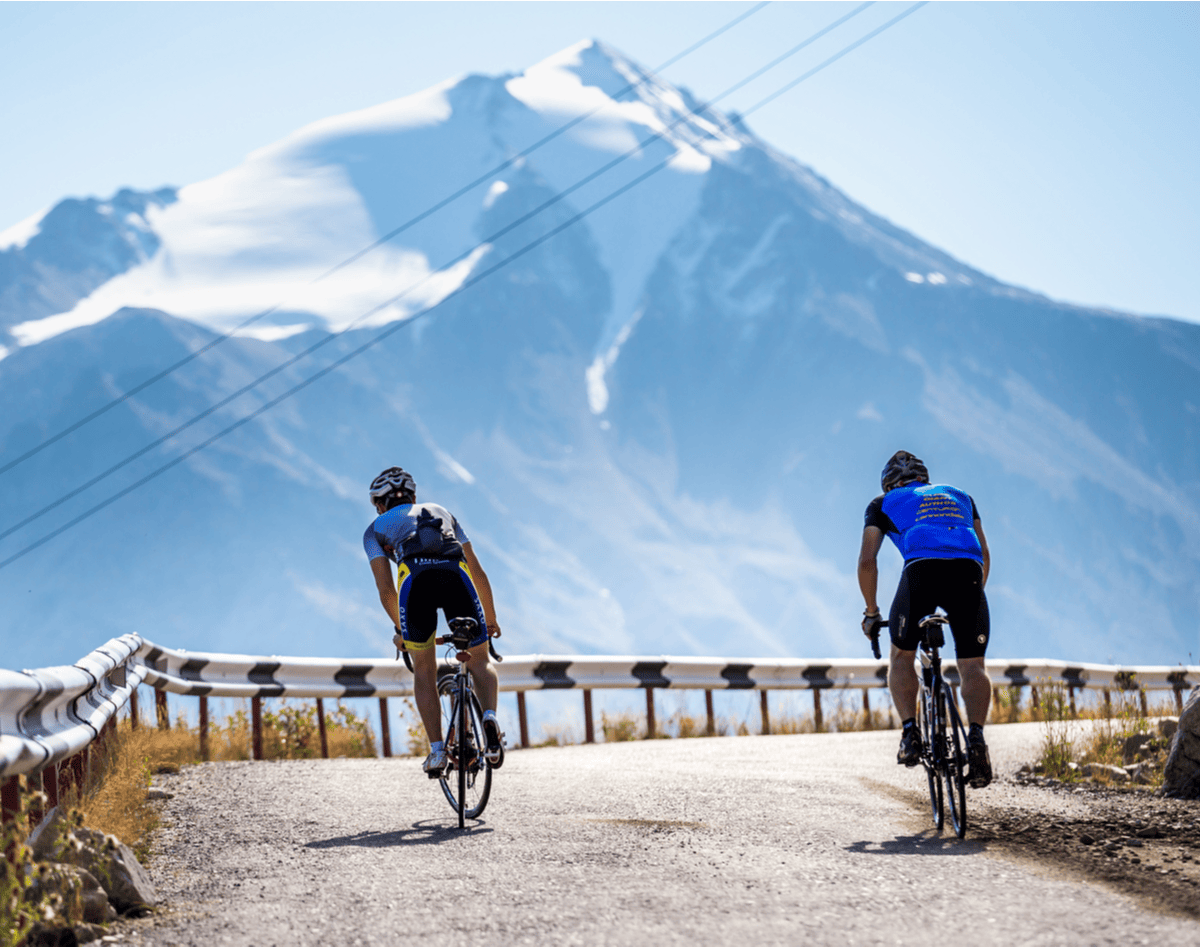 Proggio Closes $7 Million Series A
Proggio, a next-generation Project Portfolio Management solution based in Tel Aviv with offices in Salt Lake City, recently closed a $7M Series A round led by 2.0 Ventures (Salt Lake City) with participation from both existing investors Mangrove Capital Partners (Luxembourg) and Cresson Management (Israel). Proggio will use the funding to accelerate its operations and growth in the United States and continue to strengthen its enterprise solution.
Proggio is a project management and reporting platform enabling users to have greater visibility over multiple sources and layers of digital information.
TechBuzz sat down with Yaniv Shor, Proggio's co-founder and CEO, and 2.0 Ventures VP, Bobby Meinhold, to learn more about why Shor started the company, what is unique about it, and how it's doing.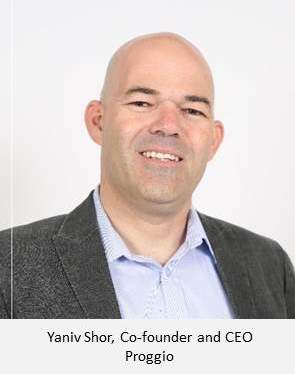 While Shor was working in the US tech industry at Intel, Verifone, and other tech companies, he spent considerable time using project management software. He wasn't happy with the tools available at the time. "As a hand-on person, I always felt that something was missing with the existing project management tools. These tools all used gannt charts. No one likes gannt charts. If you asked 100 people to describe a project using a white board, not one would use a gannt chart. This problem motivated me to write a book, Time to Deliver, a story about a person struggling to manage a project the way projects are typically managed these days."
Shor patented a key element in the book, "Project Map," later becoming a foundational element of the Proggio platform. "It's not possible to patent an abstract idea," says Shor. "But one can patent a dataset or a data structure," continues Shor, who found that his layered Project Map is enabled by a specific data structure, a patentable element, as it turns out. In 2017, after obtaining the patent, Shor and his co-founder and CTO, Barak Schibi, attracted investments from friends, family, and a key angel investor.
Since then the 25-employee startup has successfully weathered the pandemic and has gained considerable traction in the market, bringing on over 50 customers, some of which involving six-figure transactions.
"In the past two years we began leveraging our patented technology and have since experienced massive growth; this is evidence that proving project portfolio clarity and simplicity are game-changers for large enterprises," said Shor. "Post COVID-19, managers across the globe are forced to deal with frequent changes and understand the implications on resources utilization and delivery targets. This task can't continue to be done with spreadsheets and presentations. In this business environment, it became clear that the project management domain should line up with other enterprise software applications and enable further digital transformation."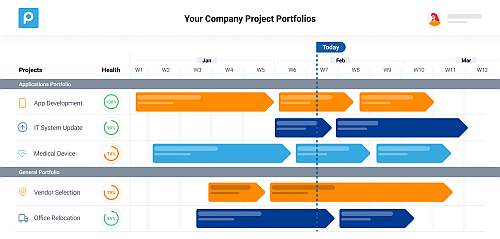 Using its patented project diagram architecture, "Project Map," Proggio has expanded the platform to optimize the project intake process, risk assessment, prioritization, and business analysis. Proggio's open API natively integrates with Jira, Slack, Teams, and Microsoft and Google application suites, allowing the company to address a wide variety of customer needs.
"Technologies aimed at helping companies adapt to constant changes and enable scenario analysis became more important than ever in the past few years as the workplace transitioned, says Benson Metcalf, Founder and Partner at 2.0 Ventures. "Proggio's project portfolio management solution unlocks this business value and represents a new generation of adaptive project portfolio management solutions. We were especially impressed by the list of high-profile enterprise customers, the level of solution adoption across multiple use cases, and the impact of the solution on customer business. We believe this product has become a fundamental requirement for companies looking to optimize operations in a change-driven world."
Gartner seems to agree with Shor that project management technologies were developed decades ago and do not fit current use cases. In its July 2021 report, "Market Guide for Adaptive Project Management and Reporting," Gartner states, "Adaptive Project Management and reporting buyers are realizing that their Project Management and reporting tools and technologies were configured and deployed many years ago for different purposes and do not fit current needs." Additionally, the report states that buyers are "interested in finding adaptive PM and reporting solutions that are cost-effective, intuitive, and easy to use, configure and deploy."
Shor proposes Proggio is central to this transformation as his company "delivers novel adaptive project management solutions that create project portfolio clarity, are simple to use, and can help fast-paced digital businesses drive continuous delivery."
Proggio's lead investor in this round, 2.0 Ventures, agrees. "The time has come for a new way of managing enterprise-level portfolios of cross-functional projects," says Meinhold, a VP at 2.0 Ventures. "Proggio has redefined this category; the platform's ease of use is something you have to see to believe. The team has incredible vision, and the product is unlike anything else in the market."
And finally, we asked Shor to explain the origin of its unusual, Italian-sounding name. "I like to race bicycles. In Europe many bicycle races involve a flat track with a small hill at the end called a "poggio," Italian for 'little hill.' I heard that term a lot in bike racing, became fond of it, and wanted to name my company 'Poggio.' I discovered another US company was using the same name, so I added the letter "r" to reflect the "pro" of "project," and came up with "Proggio."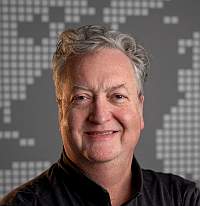 About the Author