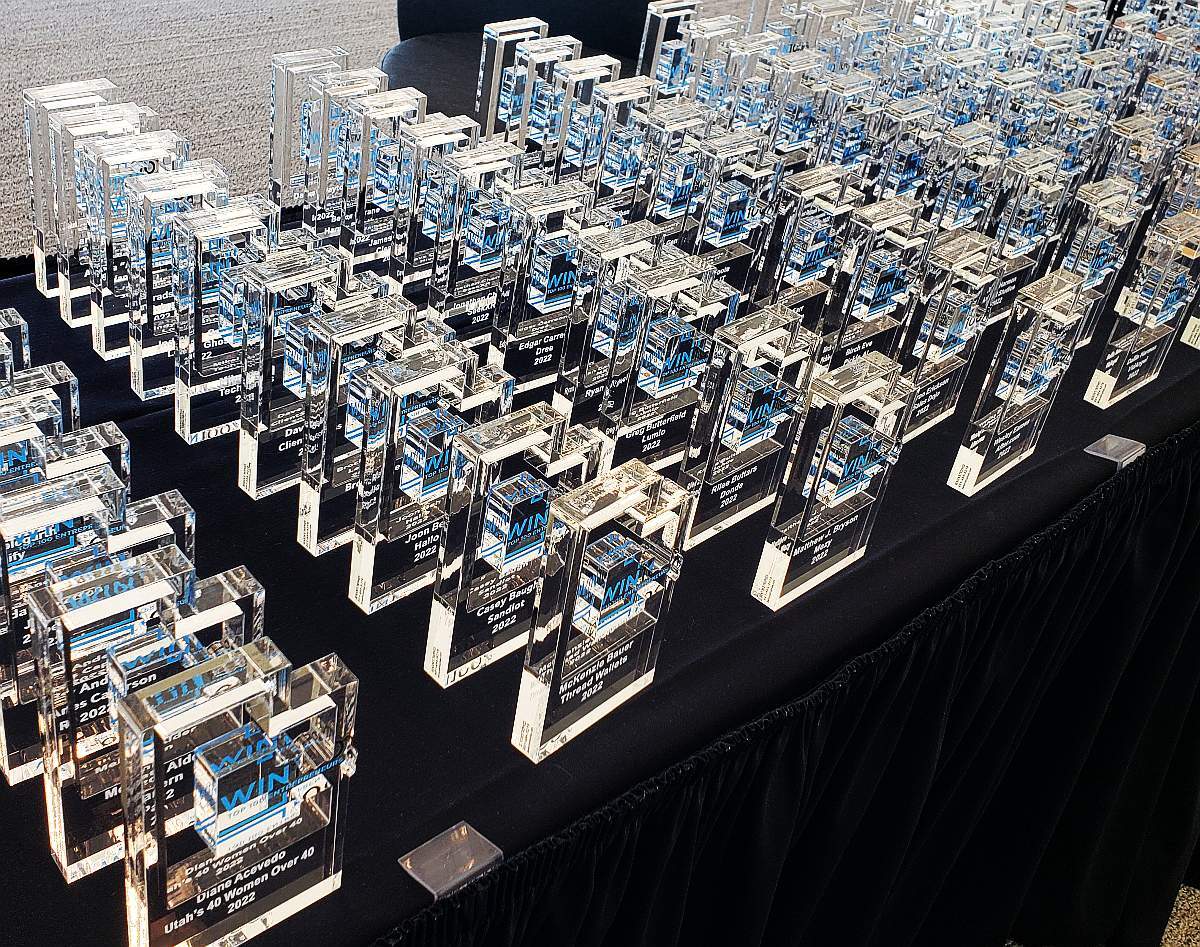 Recap: The Wasatch Innovation Network Celebrates the WIN100 Top 100 Entrepreneurs
This past Wednesday, May 11th, the Wasatch Innovation Network (WIN; TechBuzz's partnership with the Salt Lake Chamber) hosted a celebratory luncheon to honor the inaugural WIN100 cohort for 2022. The WIN100 is a community-nominated and peer-selected process of the top 100 venture entrepreneurs in Utah. The event was held at Utah Valley University's new Keller Business Building.
Sponsored by the top venture firms in the region, WIN100 is designed to help identify and cultivate relationships among emerging and top founders, CEOs, CTOs, and ventures with ties to the state, recognizing those "most likely to launch a successful startup in the next 2 to 3 years." The full list of 2022 winners can be viewed here, and previous TechBuzz coverage can be read here.
The WIN100 event offered winners the chance to meet with top Utah investors, build relationships, and network with their peer group. The keynote was delivered by Sterling Snow, Divvy's Chief Revenue Officer. Additional remarks were given by UVU President, Astrid Tuminez; Paul Ahlstrom, co-founder and CEO of IsoTalent and TechBuzz; and Derek Miller, President of the Salt Lake Chamber. The event was planned and produced by Elisabeth Nebeker, Program Director for the Wasatch Innovation Network.
Ahlstrom spoke to the near 50-year legacy of tech entrepreneurship in Utah, guiding attendees through the state's five "tech waves" of startup development, venture investment, and unicorn exits. Wave I spans from 1975 to 1996 and 17 companies, including WordPerfect, InfoWest, MasterControl, and Novell; Waves II and III span 132 companies from 1997 to 2018, producing unicorns like Entrata, SimpleNexus, Divvy, and Podium; and Wave IV adds another 118 companies, including Taxbit, Motivosity, Awardco, Nomi Health, dree, and Ember.
2022 marks the beginning of Wave V and the innovation to come.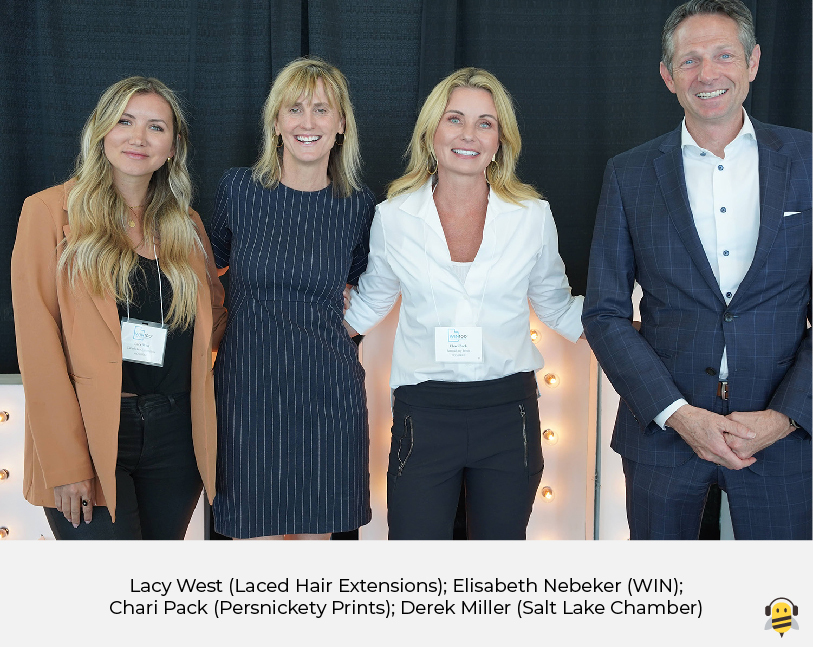 Miller's speech highlighted the future of entrepreneurship as Utah experiences unprecedented growth and innovation. "Because of our responsibility and our stewardship, all of us should feel a sense of duty to make sure the organizations we are part of continue to build the foundation for business success in the state," Miller explained. "The way we start is by showing up, giving back, and participating in our ecosystem's success. This means supporting your community, whether that is serving on boards, commissions, task forces, or being a mentor to those around you… When we rise together, we can move mountains. This is the Utah Way."
Tuminez recognized the 18 WIN100 recipients with ties to Utah Valley University, highlighting the institution's role in driving Utah's economy and innovation. According to the Wasatch Innovation Network, the second highest percentage of WIN100 winners attended UVU (19.6%) after BYU (55.4%).
Attendees have posted recaps on LinkedIn using the hashtag #WIN100, remarking on the opportunity to hear from leaders about building business, chasing opportunity, and fostering a world-class ecosystem here in Utah.
"There's something special going on in Utah," said Snow, going over the timeline of recent growth and acquisitions. He offered a quote from Chinese writer and philosopher Sun Tzu: "Opportunities multiply as they are seized."
Snow has worked to "multiply opportunities," he explains, through building up business, a story of expanding a restaurant, 'The Griddle," in Winnemucca, Nevada. Working up from busboy to manager while expanding the marketing and franchising, Snow explains, then moving on to work for larger tech organizations like Jive Communications and Divvy, he continued to take advantage of opportunities and expand his resources. "The tech community is multiplying opportunities in the tech and entrepreneurial community. Boom or bust, Utah is building."
Jeron Paul, CEO at Spiff, echoes Snow's sentiments:
A WIN100 awardee, Tessa White of the Job Doctor emphasizes the importance of recognizing up-and-coming entrepreneurs:
Earl Foote, WIN100 awardee and CEO and founder of Nexus IT, posts about the power of connecting with his winning peer group. Another awardee, Kristi Holt of Vibeonix remarked on the range and diversity of winners. The cohort is made up of about 75% men and 25% women from a range of backgrounds — entrepreneurs across tech, SaaS, ecommerce, beauty, and manufacturing industries.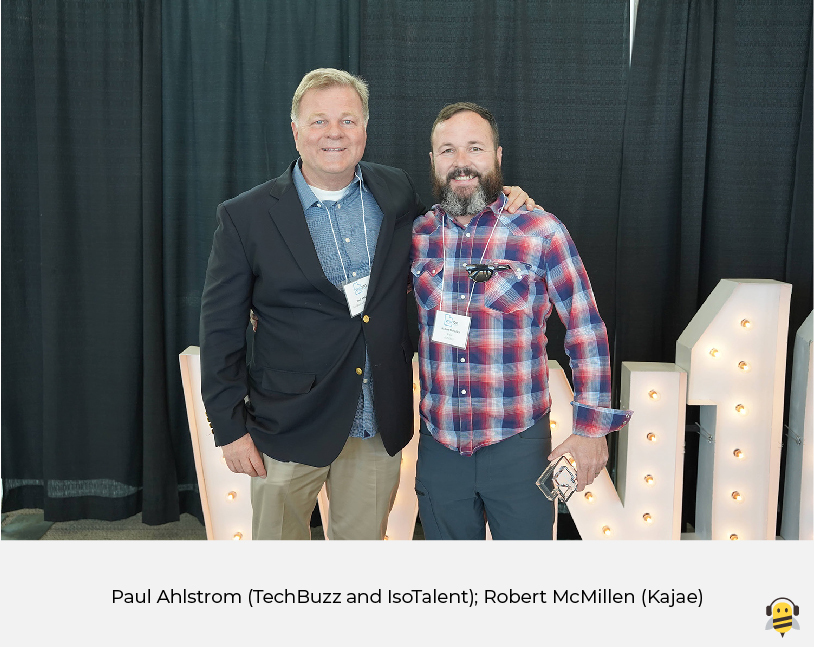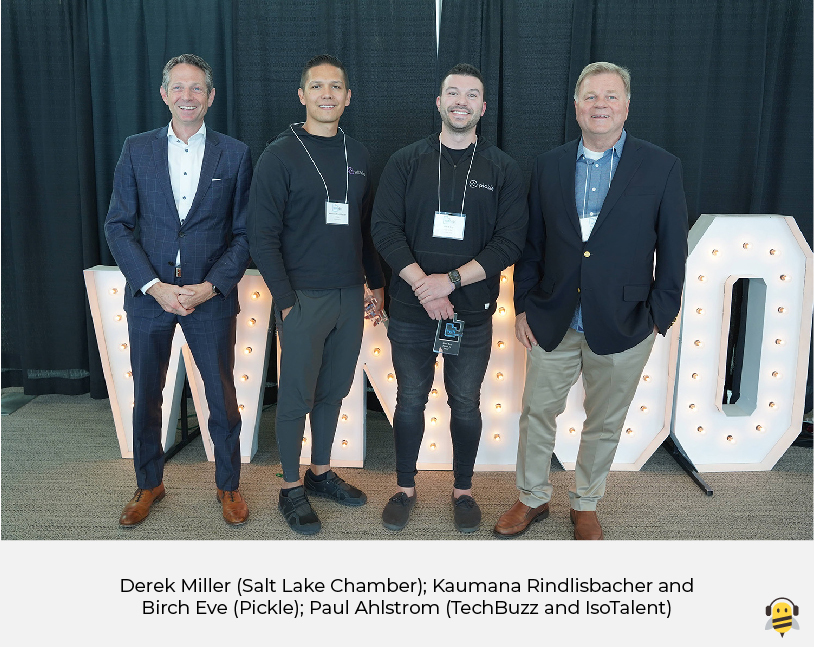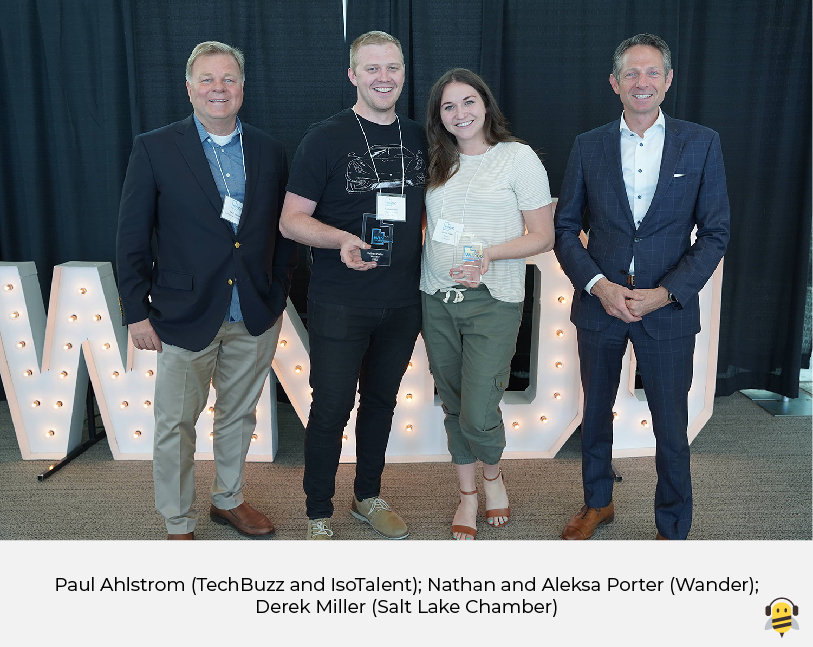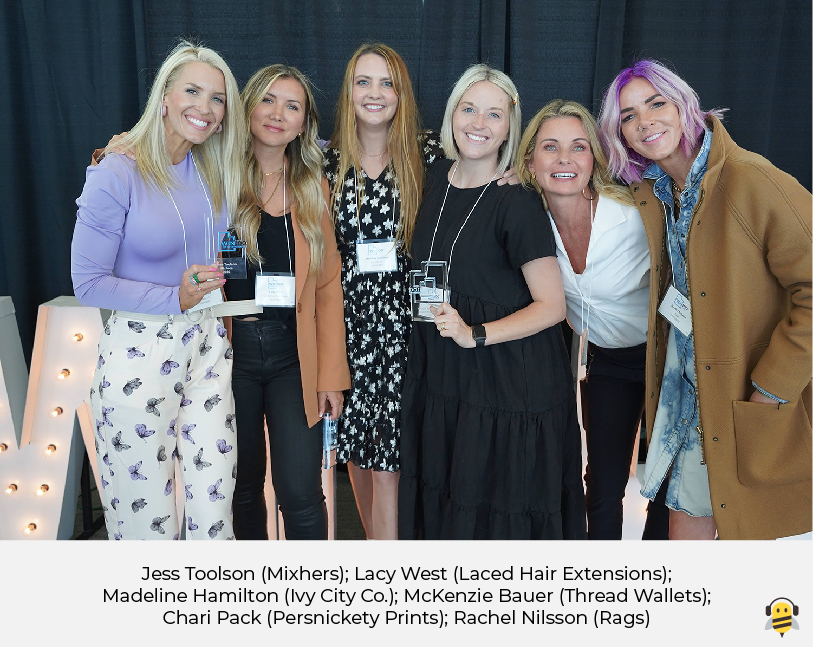 Brenda Anderson, WIN100 awardee and CEO and founder of Jipe, remarked on the energy and momentum of the event. Jordan Wright, CEO and co-founder of Atomic Financial, described WIN100 as a critical mentorship opportunity.
"I had a brand new FinTech company come up to me after the luncheon yesterday and ask me if I could help them with a few things," Wright explained. "I thought, 'This is why WIN needs to exist.'"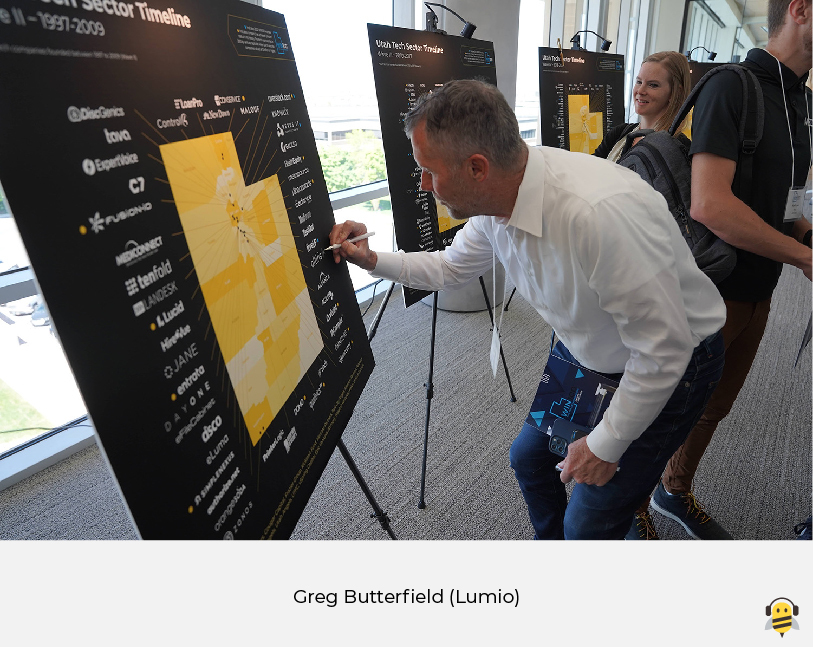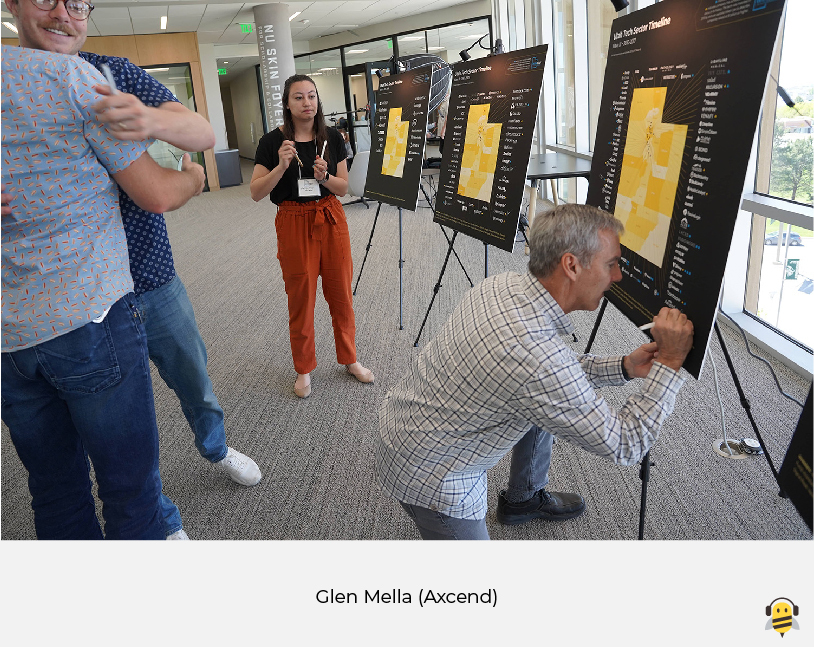 The Wasatch Innovation Network will continue to host and support networking events for the 2022 WIN100, including an educational summit in fall of this year. To submit a proposal for sponsorships and collaborations, please contact Elisabeth Nebeker.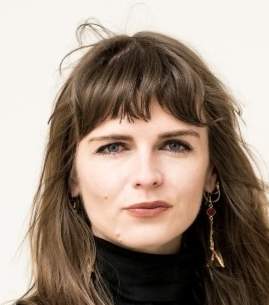 About the Author