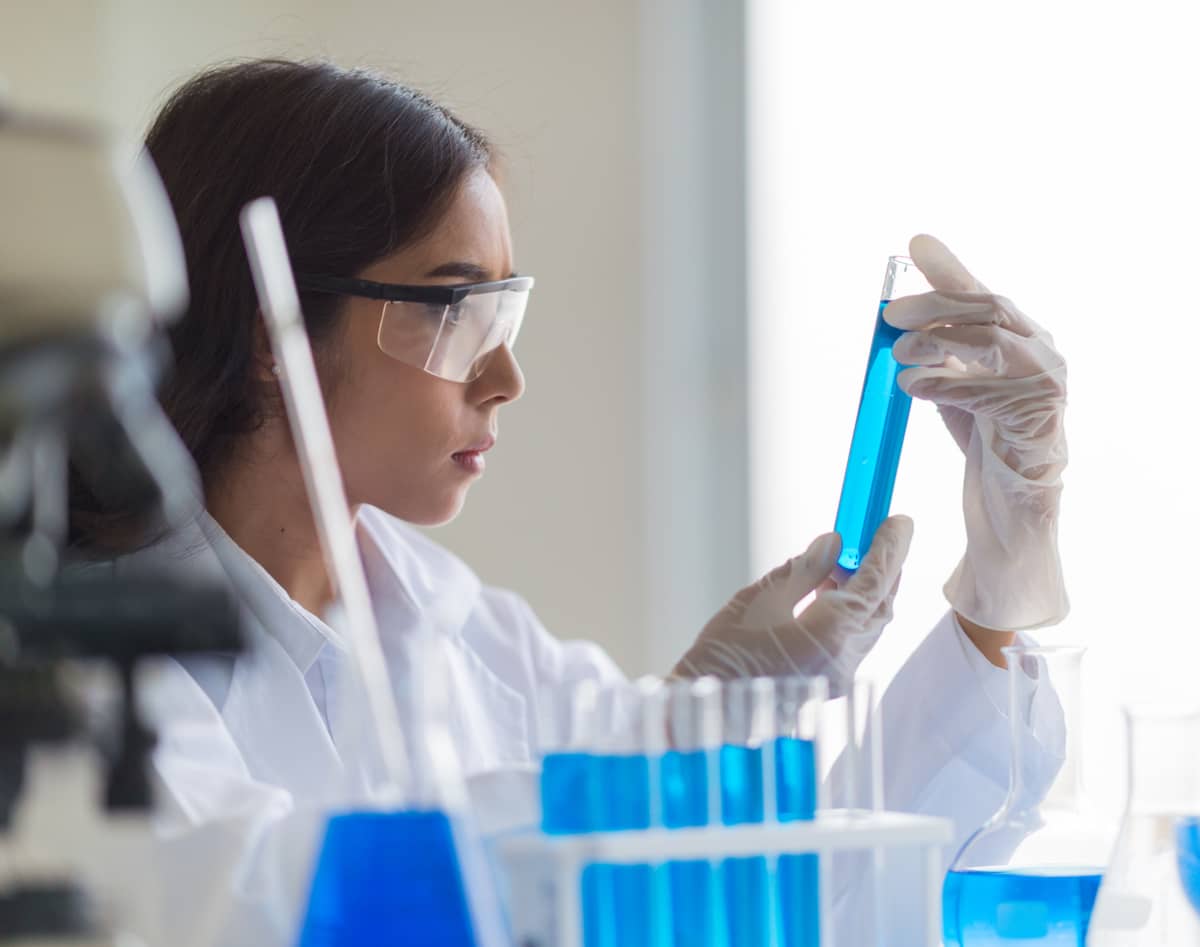 Recursion's IPO Generates $502 Million
On April 20, 2021, Recursion Pharmaceuticals, Inc. of Salt Lake City announced the closing of its initial public offering of 27,878,787 shares of its Class A common stock at a price to the public at $18.00 per share, a price at the top end of its expected pricing range. Recursion shares began trading on the Nasdaq Global Select Market on Friday, April 16, 2021 under the symbol "RXRX." That day the share price surged, rising as much as 82%. In the past week Recursion shares have fluctuated between $25 and $35 per share, well above the $18 debut price. The offering has generated over $460 million for the company net of expenses.
TechBuzz spoke with Jack Boren, Managing Director of Epic Ventures in Salt Lake City, about Recursion, one of Epic's portfolio companies managed by Boren. Other venture investors in Recursion include notable firms like Lux Capital of New York, Mubadala Capital Management of San Francisco, Obvious Ventures of San Francisco, DCVC of San Francisco, AME Cloud Ventures of Palo Alto, and Intermountain Healthcare Ventures of Salt Lake City.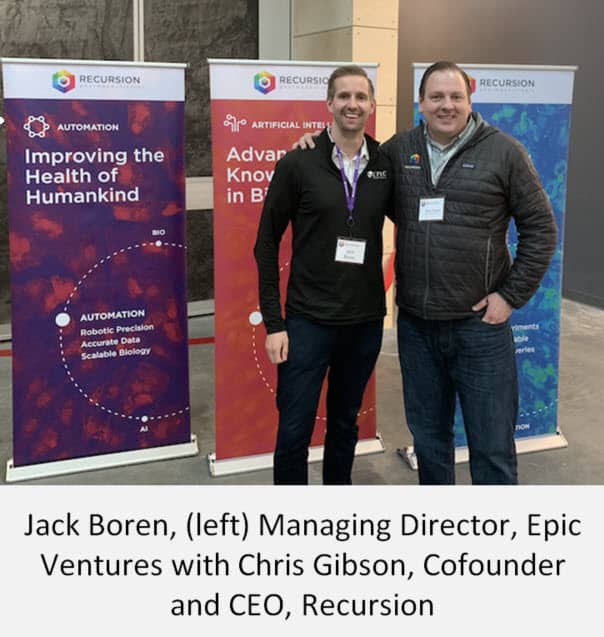 Boren says one of the main things that attracted him to Recursion was the way CEO Chris Gibson and his management team communicated their vision for the company. "Chris, his co-founders, really the entire Recursion Team, were incredibly good at communicating their long term vision." reports Boren. "From the very beginning, Chris articulated a strategy to decode biology and rethink drug discovery, and as we kept getting to know them, it never really changed."
Founded in 2013 by two PhD students and their professor at the University of Utah, Recursion describes itself a "clinical-stage biotechnology company decoding biology by integrating technological innovations across biology, chemistry, automation, data science, and engineering, to industrialize drug discovery." Recursion has been a strong advocate for the Utah biotech ecosystem and is a founding member of BioHive, a collective of more than 1,100 companies representing the life science and healthcare innovation ecosystem of Utah's economy.
Epic Ventures first invested in Recursion in August 2016 as part of the company's Series A. Epic was the only Utah investment group to participate in that series. "We were fortunate to be early investors," says Boren. "At the time it was just a young business with a big vision. Fast forward to today and they have four drugs going through the FDA approval process with a variety of additional treatments at various stages of their development pipeline."
"Drug discovery is an extremely expensive and laborious process with long time horizons and multi-step clinical trials," continues Boren. "Recursion's answer to these challenges is to combine recent technological breakthroughs in AI and machine learning, robotic processes, data storage, camera technology, and image analytics, then apply them to the drug development process."
While Epic did not disclose any amounts or returns on their Recursion investment, "Suffice it to say it's been absolutely incredible," said Boren, "We're very pleased with the results from this IPO."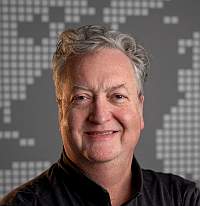 About the Author