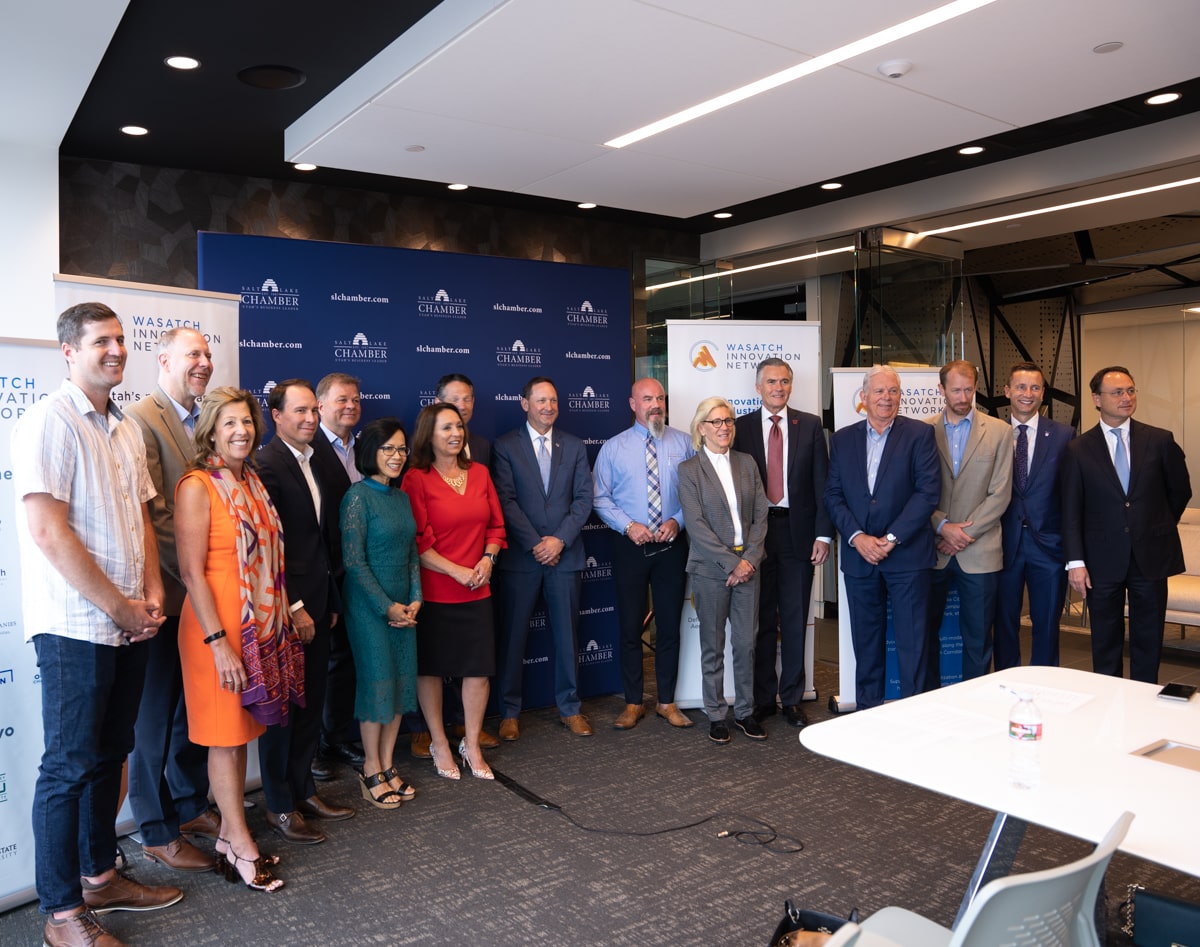 Wasatch Innovation Network Launches With University, Industry Support
With representation from aerospace, agriculture, artificial intelligence, biosciences, engineering, transportation, and more, the new Wasatch Innovation Network will support Utah businesses — start-ups to unicorns — with network development, funding channels, policy development, government relations, and support for research, development and commercialization.
TechBuzz is a Founding Partner in the Wasatch Innovation Network.
On July 13, several Utah-based public and private sector organizations met at the Colliers International downtown Salt Lake City office to announce for the formation of the Wasatch Innovation Network (WIN), a statewide multi-industry initiative to promote research, development, and commercialization with the goal of developing Utah as a global innovation economy.
The Wasatch Innovation Network, a 501(c) 6 nonprofit, will promote Utah as an international leader in innovation, technology transfer, manufacturing and marketing, as well as offer support services to businesses throughout the state.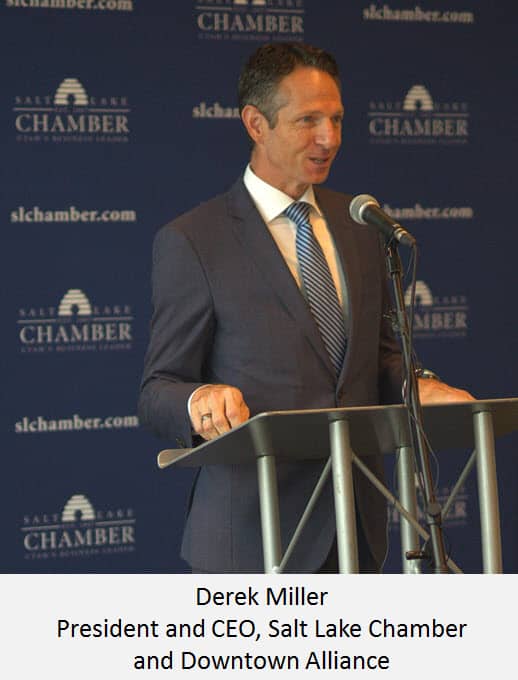 The Wasatch Innovation Network will connect industry to capital, startup to incumbent, and academia to market, with the purpose of creating a team of teams to scale out Utah's innovation ecosystem.
"There are many moving parts in any innovation ecosystem, and the time is right to connect the whole Wasatch Front," said Derek Miller, president and CEO of the Salt Lake Chamber and Downtown Alliance.
"In announcing the new initiative at this press conference hosted with TechBuzz News and Colliers International, we hear leaders talk more and more about Utah becoming the 'Crossroads of the World,'" said Miller. "An important way we will achieve this is by developing a best-in-class innovation economy. Our collective goal with the Wasatch Innovation Network is to begin connecting laterally in a way that promotes innovation, creates commercialization, introduces new possibilities, and attracts talent that increases our national leadership."
As outlined on the WIN webpage, the Wasatch Innovation Network will provide the following services:
Policy development and government relations
National and international marketing of Utah as a leader in innovation, technology transfer, and ever-expanding opportunity for investment
Public communications support for innovation, R&D, and commercialization
Support for start-ups that includes mentoring, network development, assistance with capitalization, national and international engagement, and technology transfer from universities
Regular meetings for organizational development, member needs and interests, and networking opportunities
Strategic coordination between government, state universities, chambers of commerce — all WIN partners
Industry specific committees in areas including aerospace, agriculture, artificial intelligence, biomedical, computer hardware/software development, cybersecurity, energy, engineering, environmental sciences, healthcare, human potential, infrastructure, internet of things, and transportation
The Wasatch Innovation Network will bring together leaders and institutions to drive innovation across silos to broaden economic appeal and commercialization. The new organization plans to focus on four cardinal values around mentorship, growth, innovation, and acceleration to drive results for each participating group.
"Salt Lake City has made an expanded life sciences hub a key focus of its Tech Lake City Initiative," said Kelly McAleer, an account executive with the Kenney Group and former head of the life sciences trade association BioUtah. "In South Salt Lake and Salt Lake County, the BioInnovations Gateway continues to serve as a magnet for the next generation of healthcare innovators with its high school experiential learning initiatives and a new life sciences incubator, called O-Zone, and it will be opening soon."
Additionally, WIN will develop a unified vision for Utah's entrepreneurial ecosystem and add its voice to developments such as the Point of the Mountain and Falcon Hill Aerospace Research Park.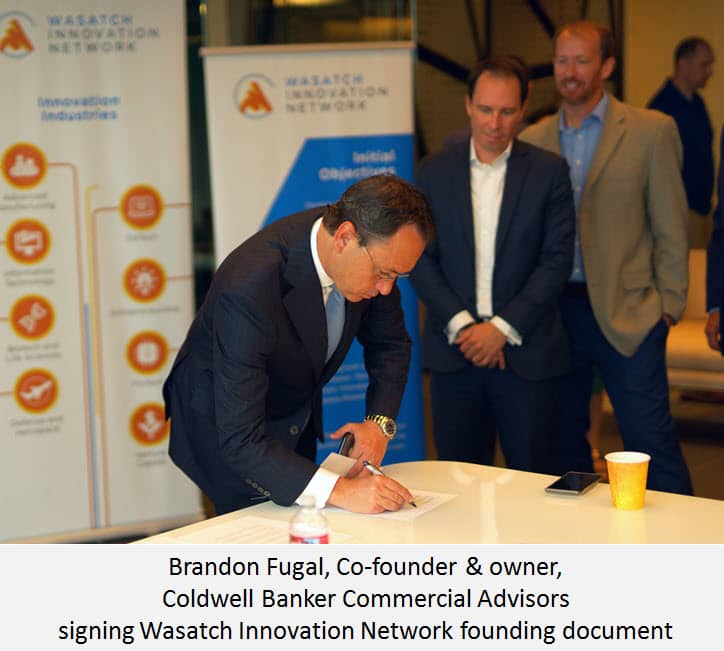 "We're seeing global competition at unprecedented rate and scale," said Brandon Fugal. "Utah plays a key role in being a leader, a standard bearer for innovation. The Wasatch Innovation Network is going to be key to that innovation. We have the most diversified state economy in the country. We can leveraging that diversified economy as we focus more on artificial intelligence, machine learning, blockchain technologies, life sciences, and advanced manufacturing, in order to help not only our companies succeed in Utah, but to elevate the entire western United States. I'm confident that this foundational group that we've pulled together today will help us cement Utah as an innovation capital on the world stage. I believe it will transcend the Silicon Valley mindset and expand our vision even unto the stars. Our potential in this state is unlimited. Utah's key differentiator in my mind is is its public private partnerships and dynamic pioneering spirit that not only establish this as the crossroads of the West, but is now garnering global attention as we move forward," said Fugal.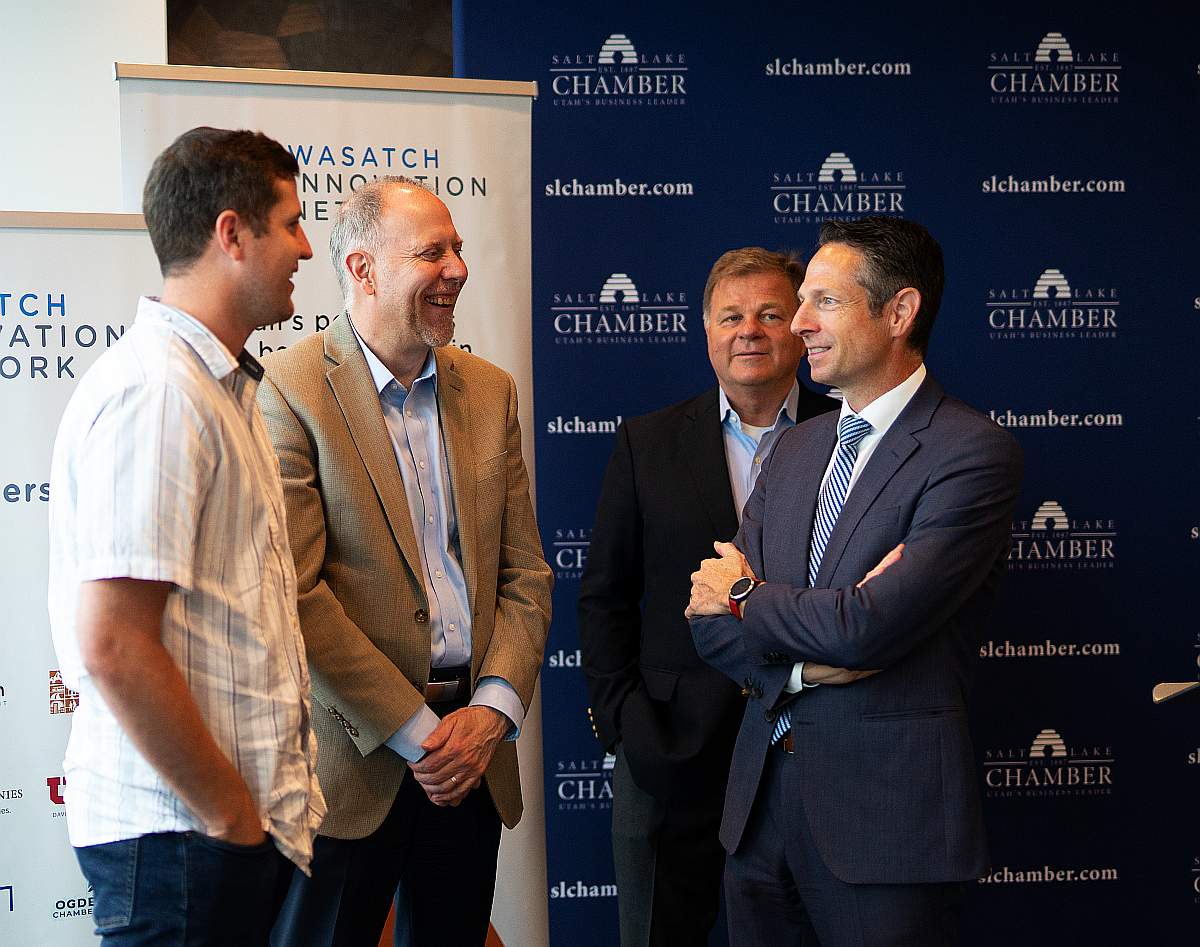 "I see the Wasatch Innovation Network as an inclusive, mentor powered network that provides the starting foundation of services for Utah's entrepreneurs," said Paul Ahlstrom, Co-founder and CEO of TechBuzz News, serial entrepreneur, and prolific investor in Utah startups. " The Wasatch Innovation Network can help to improve positive entrepreneurial outcomes as we serve, connect, and share what is needed for the next generation of Utah ventures to succeed. Our goal is to make Utah the number one place for startups in the United States. Let's work together to 'nail it, and then scale it,' and to build on these best practices to take our brands global."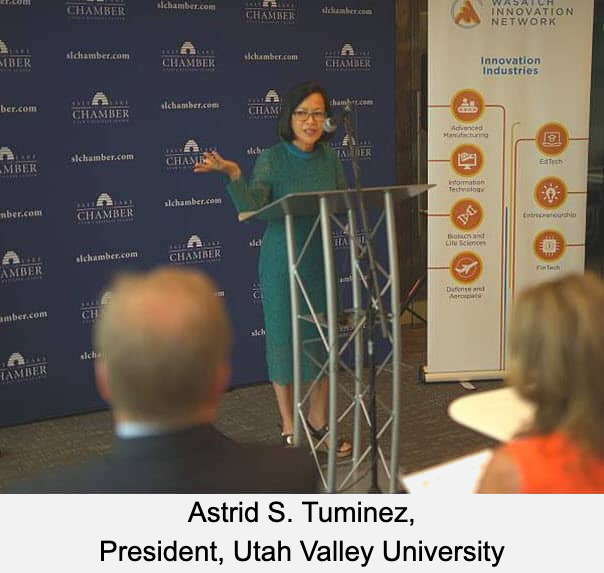 "Our [UVU] graduation in May was 8,729 students, 35% of whom are first generation," said UVU President Astrid Tuminez. "That is the largest cohort in our history. When we think about 35% of our graduates being first generation, we are talking about transforming poverty inter-generationally. We are delighted to partner in the Wasatch Innovation Network. We have all these wonderful words here. But let me remind us all of one thing—none of this will happen without the right people. And we grow the right people in universities. I want to ask all of you to support higher education, to partner with us, and to learn what we're doing. It's a very challenging time for higher education. But with your support and partnership, I'm bullish on Utah."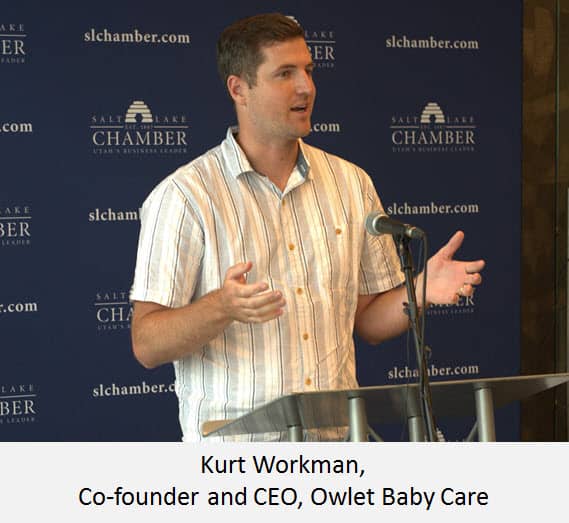 "I think the biggest gap for young entrepreneurs today is just the belief that they can do it," said Kurt Workman, Co-founder and CEO of Owlet Baby Care. "Having a network of mentors and people to help them is such a big, important part of the journey. There are over 50 people just in the early stages of Owlet that volunteered and donated their time. I'm so excited about the Wasatch Innovation Network and the vision that we have for giving back and mentoring young startups."

Founding partners of the Wasatch Innovation Network include Clarke Capital Partners, Colliers International, Davis Chamber of Commerce, EDCUtah, Envision Utah, FatPipe, Gardner Companies, The Kem C. Gardner Policy Institute at the University of Utah, Larry H. Miller Group of Companies, Nomi Health, Northrop Grumman, Ogden Weber Chamber of Commerce, Owlet, Point of the Mountain Chamber of Commerce, Provo City, Salt Lake City, South Valley Chamber, Spiff, TechBuzz News, Utah Valley University, The University of Utah Office of the President, Wasatch Front Regional Council, Weber State University, and Women Tech Council.
Additional partners will be added in the coming weeks.
"By bringing together representatives from these industries, we will build a patchwork of individual successes into a network of prosperity," concluded Derek Miller. "We recognize that innovation economies around the world are driving a race for talent and capital. Utah cannot afford to be silent in this race, especially given our state's abilities and global reach."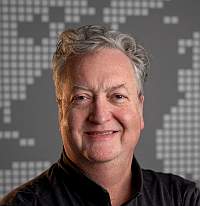 About the Author