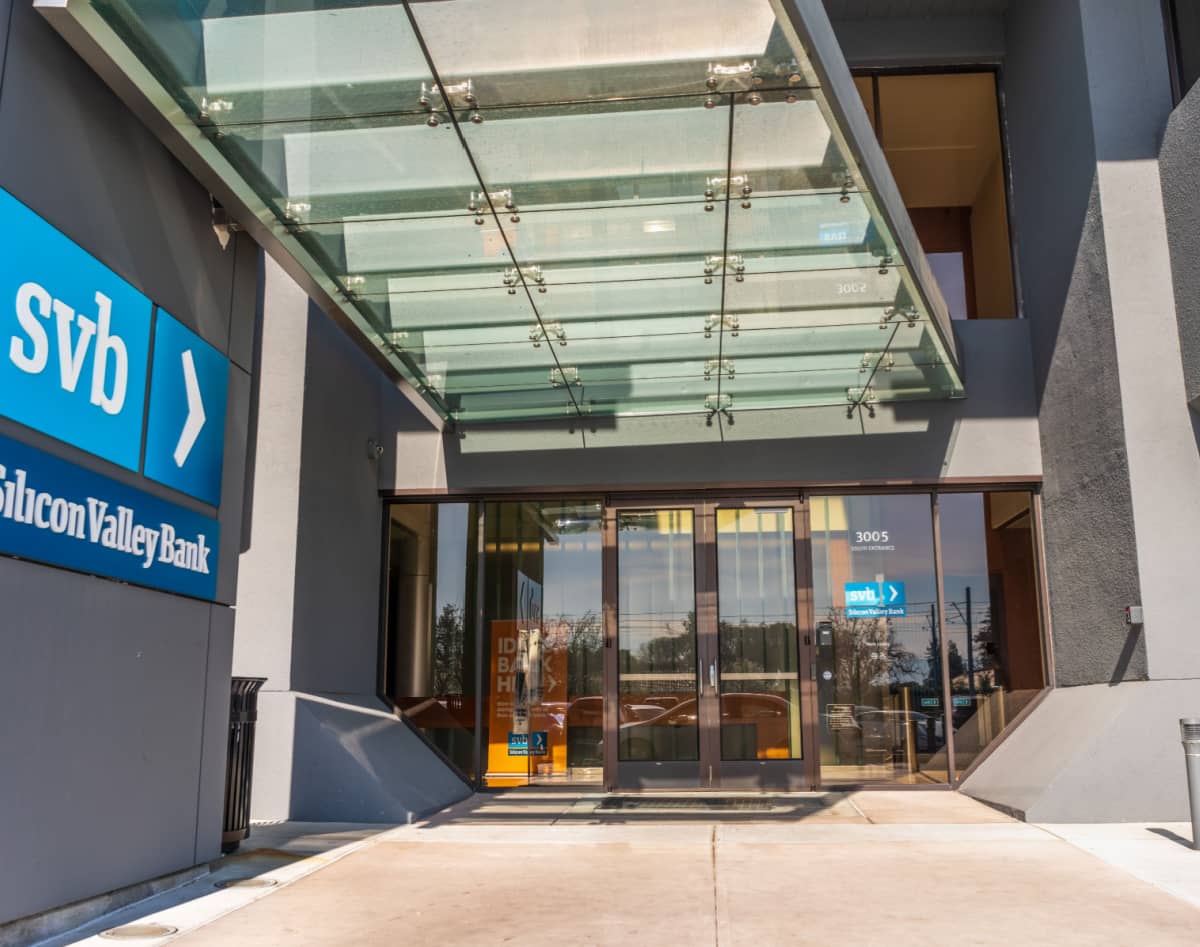 Silicon Valley Bank Shares Plunge
Today, SVB Financial Group shares plunged 60%, as reported by Reuters, Bloomberg, Yahoo Finance, Marketwatch, and other financial and news publications.
The sharp drop comes one day after the lender launched a $1.75 billion share sale to shore up its balance sheet and navigate declining deposits from startups struggling for funds amid increased spending. SVB's shares were on track for their biggest loss since 1998 as the bank said venture capital funding could remain constrained in the near term, while CEO Greg Becker said cash burn by clients increased in February. CEO of the bank since 2011, Becker shared this information to a brief client call at 11:30 a.m. Pacific time today in which he advised clients to "stay calm."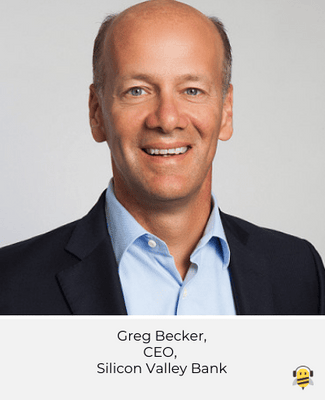 "While VC deployment has tracked our expectations, client cash burn has remained elevated and increased further in February, resulting in lower deposits than forecasted," said Becker to investors, as reported by Reuters. At one point during today's turbulent trading SVB's stock fell almost 63%, the lowest level since August 2016. The trading day ended with just over a 60% drop. Marketwatch's graph below shows SVB Financial Group's shares beginning of the trading day sharply below yesterday's close. It never recovered but instead continued to drop, but not as sharply, throughout the day.
While details are still forthcoming, TechBuzz has pieced together the following situation triggering the collapse and implications for going forward.
In 2021 SVB took $91 billion into bond markets at a low 1.63% rate, locking in that sweetheart rate for ten years. The $91 billion came out of $189 billion in total deposits the lender had in 2021. Yesterday, March 8, SVB Financial Group (Silicon Valley Bank's holding company) sold $21 billion in securities for a loss of $1.8 billion. It had approximately $212 billion in assets as of end of year 2022, as reported by MarketWatch. In light of the loss on the securities sales, SVB will need to raise $2.25 billion in new capital in order to remain solvent. Marketwatch reports SVB plans to do so through two offerings and a private placement.
With todays share price collapse, startups are now fleeing to interest bearing accounts. SVB's startup balances are plunging, leaving SVB in a position of needing to borrow to cover the $91 billion in bonds that the bank owes. And with current rates coming in much higher than in 2021, around 5%, SVP now faces a serious loss. Hence, SVB will need to raise some $2.25 billion through two placements to cover the approximately $1.8 billion loss. The prospect of dilution to shareholders' ownership positions resulted in the company's shares slipping 60% in one day, today, March 9.
This dramatic plunge is relevant to the tech sector generally because SVB does business with nearly half of all US venture capital-backed startups and 44% of US venture-backed technology and health-care companies that went public in 2022, as mentioned on SVB's website, "A crucial lender for early-stage businesses, SVB is the banking partner for nearly half of U.S. venture-backed technology and healthcare companies that listed on stock markets in 2022," according to Reuters.
Natalie Trevithick, head of investment grade credit strategy at Los Angeles-based investment adviser Payden & Rygel, told Reuters the bank's bonds were not doing as poorly as the equity. "Future performance is going to be news dependent but I don't expect them to properly recover in the near term. It's not quite cheap enough for a lot of buy-the-dip people to come back in," said Trevithick.

Despite the latest concerns, analysts at brokerage firm Wedbush Securities told Reuters the bank had received significant proceeds from selling securities and raising capital. "We do not believe that [SVB] is in a liquidity crisis," said Wedbush analyst David Chiaverini, according to Reuters.
Ratings agency Moody's downgraded the SVB's long-term local currency bank deposit.
Reuters calls out other lender's problems in the report. First Republic, based in a San Francisco, saw its shares drop 16.5% after hitting its lowest level since October 2020, becoming the second-biggest decliner in the S&P 500 index. Amidst the turmoil, here in Utah, Zion Bancorp's shares declined 11.4%.
According to TechCrunch, some venture capital firms, including some big names, are advising their portfolio companies to remove money out of Silicon Valley Bank after Becker's client call and the SVB announcement to sell $1.75 billion in shares. TechCrunch says a number of investors fear a dreaded run on the bank—suggesting that enough startups will withdraw their capital at SVB at the same time, which could thrust SVB in an upside-down situation in terms of deposits versus demand for those funds.
SVB's share price plunge didn't help the Dow either. By the end of the day, March 9, the Dow Jones Industrial Average had dropped 1.66%, 543.54 points, or 1.7%, to finish at 32,254.86, the lowest since Nov. 3, 2022, according to Dow Jones Market Data.
March 10 Update:
On March 10, 2023, the Federal Deposit Insurance Corporation (FDIC) announced that Silicon Valley Bank has been closed by the California Department of Financial Protection and Innovation, which appointed the FDIC as receiver. To protect insured depositors, the FDIC created the Deposit Insurance National Bank of Santa Clara (DINB). At the time of closing, the FDIC as receiver immediately transferred to the DINB all insured deposits of Silicon Valley Bank.
The announcement continued: "All insured depositors will have full access to their insured deposits no later than Monday morning, March 13, 2023. The FDIC will pay uninsured depositors an advance dividend within the next week. Uninsured depositors will receive a receivership certificate for the remaining amount of their uninsured funds. As the FDIC sells the assets of Silicon Valley Bank, future dividend payments may be made to uninsured depositors.
Silicon Valley Bank had 17 branches in California and Massachusetts. The main office and all branches of Silicon Valley Bank will reopen on Monday, March 13, 2023. The DINB will maintain Silicon Valley Bank's normal business hours. Banking activities will resume no later than Monday, March 13, including on-line banking and other services. Silicon Valley Bank's official checks will continue to clear. Under the Federal Deposit Insurance Act, the FDIC may create a DINB to ensure that customers have continued access to their insured funds.
As of December 31, 2022, Silicon Valley Bank had approximately $209.0 billion in total assets and about $175.4 billion in total deposits. At the time of closing, the amount of deposits in excess of the insurance limits was undetermined. The amount of uninsured deposits will be determined once the FDIC obtains additional information from the bank and customers."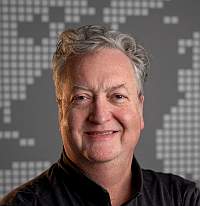 About the Author