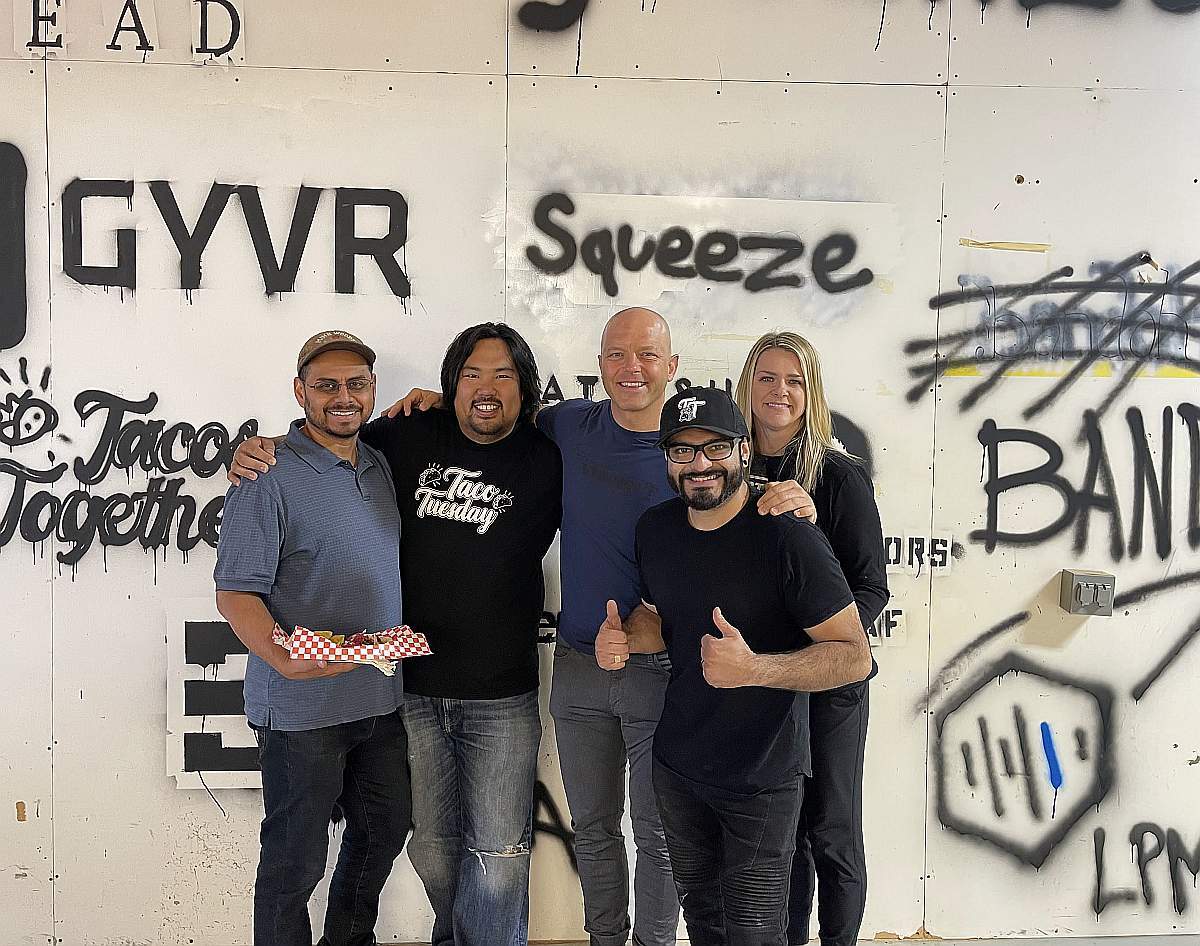 Tacos Together Aims to Build the World's Biggest Blanket Fort
By Jenny Rollins
On September 15, Paul Shin and his community development company Tacos Together are going for a Guinness World Record — the world's biggest blanket fort.
They are inviting the local community to help them build a 10,000 square foot blanket fort at Rio Tinto Stadium in Sandy from 10:00 a.m. to 5:00 p.m. The first couple hundred attendees will get free tacos, and the event is free with a donation of a blanket, for which donors will receive a voucher for a free cookie from Dirty Dough.
The plan is to use a lot of 10 foot aluminum pipe and drape poles (typically used as booth dividers at trade shows) to establish a sturdy framework for hundreds (thousands?) of blankets. Tacos Together has also partnered with Tote-A-Fort (Salt Lake City) to provide hundreds of weighted velcro pieces for the roofs of the blanket fort. They're also planning on using tons of rope and thousands of binder clips to make the forts.
Inside the blanket fort, the Taco Together team plans to hold a job fair to combat recent layoffs in the Utah community. Sponsors of the event may also set up their own booths within the blanket fort.
After the record has been set and the fort comes down, the blankets will be donated to local homeless shelters in preparation for winter.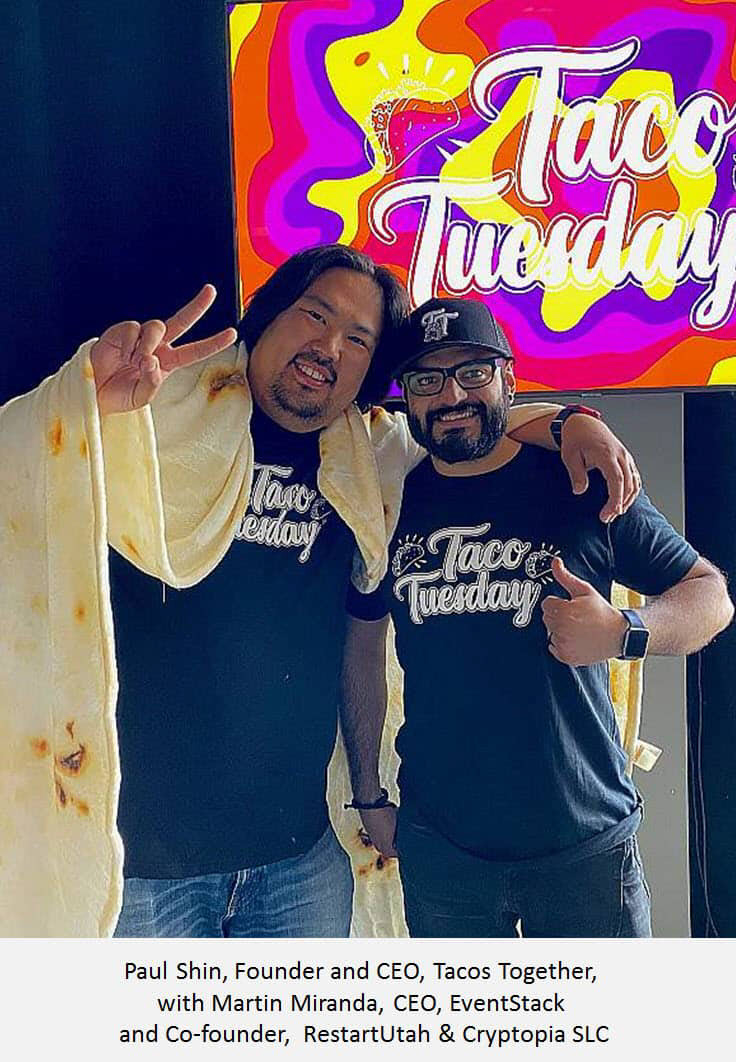 "There's no real agenda. You definitely won't see me on a stage trying to sell anything. I just want to bring people together," says Shin. "It's just about bringing the community together and seeing the magic that comes out of it."
Originally Shin thought he was going to be a dentist. Instead, he ended up dropping out of college and landing directly into the world of entrepreneurship.
Shin has a talent for getting people together. His roommate suggested that he throw a party and charge one dollar per person to enter. Fast forward five years, and Shin's initial party-themed company, 25 Hour Entertainment, had grown until they had thousands of people coming to events to hear live music.
"I think the highlight was we brought OneRepublic to Utah in 2009. We had an amazing time doing it, and I literally had no idea what being an entrepreneur was the whole time," Shin said.
A larger media group, The Media Group, eventually bought 25 Hour Entertainment, and at that point Shin says he "fell in love with the world of being an entrepreneur and immediately went looking for other entrepreneurs."
He connected with an entrepreneur named Ryan Westwood and became his head of marketing at a Provo-based startup called PcCareSupport, which later went to exit. He then worked with Westwood again on another startup called Simplus. From Westwood, Shin learned a lot more about the world of entrepreneurship.
He worked for a number of other startups and gained lots of experience until he burned out in 2020, trying to figure out how to move forward.
Then Shin started posting on LinkedIn. Instead of talking about successes, he was talking about failure, the phenomenon of burnout, and the stress of being a working parent.
One day he went to a restaurant with a sign that read, "It's okay to fall apart. Tacos do, and we still love them."
It resonated deeply with him, so he took a picture and posted it on LinkedIn, and people loved it. He even ended up adding a taco emoji to his name. Two years later, his LinkedIn following has grown significantly.
In December of 2021, he reached out on LinkedIn to see if any of the people in that audience wanted to get tacos together, hoping for around 30 people.
Instead, over a hundred people responded, saying they wanted to go. Then Sweater Ventures reached out to sponsor it.
Around 150 people from LinkedIn got together, chilled, and ate tacos.
"Honestly, that was it. I didn't think anything of it. I was like, we had some fun," said Shin. "But what was really cool is that we had all these people that started to message out and say, 'hey, when is the next event?' And I'm like, 'There is no other event. This was just a thing that we did for no reason.'"
And that was precisely why the networking event resonated with people—the lack of agenda.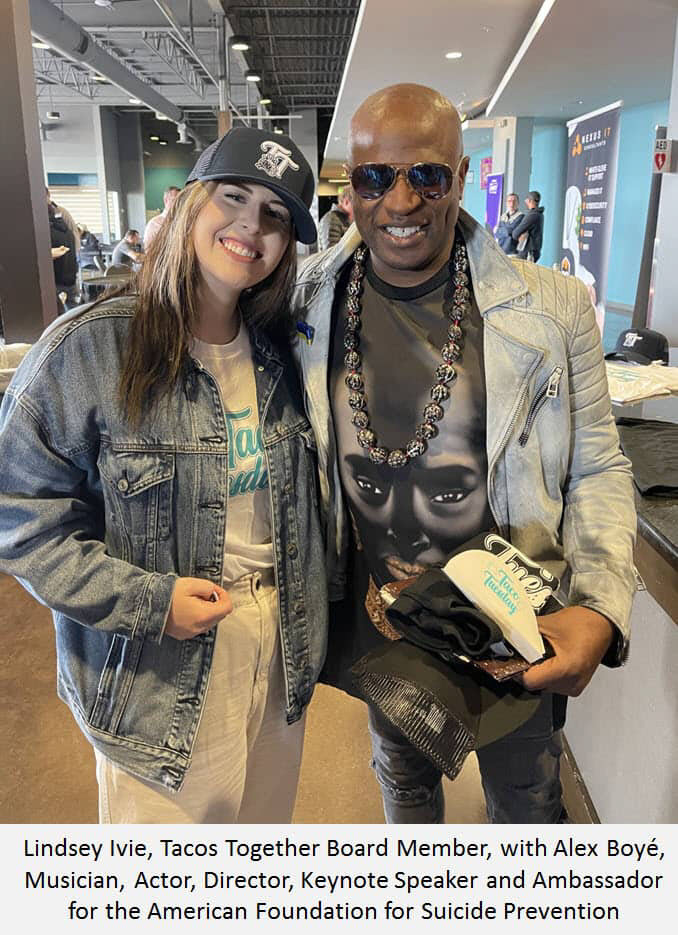 "Can we connect just to connect? Can we just go and have some fun and share some food and not worry about being sold or pitched or having to pay a membership or any of those things?" asks Shin.
So Shin put together another taco-themed networking event in March, where Alex Boyé was kind enough to even do an impromptu mini performance. This time 300 people came, and the event was a big success. But Shin wasn't sure he could realistically keep putting together events like these.
But then Jordan Oborn, from Gyver, who had attended the March event, reached out and offered to let him use a big warehouse as a space for the next event. Shin took his kids into the warehouse and asked them what they thought would be fun to do in the space.
One of them had a toy car, so Shin thought maybe they could do a car show. Another said it would be fun to draw on the walls.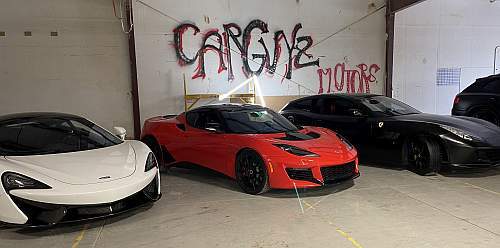 Two weeks later Shin and his colleagues threw another event together, a car show and smash room with a DJ and spray paint to let people draw on the walls. Over 400 people came this time. At the end of the event, participants got a chance to tear a wall down together.
"Every time there's just this idea of like a unique experience plus good food and no agenda. Let's get people together and just see what the magic is," Shin said.
At first Shin felt a little silly to be drawing inspiration for adult networking events from his children, but he realized that adults connecting to their inner child was a perfect way for them to open up and network the way they made friends on the playground as kids.
"I can take my kids to some playground and they can know no one there, and within half an hour, they're all playing together. At what point did that become not okay? Why is it that as adults we can't just go meet random people and become friends, and next thing you know, we're going on some adventure together? I don't know. My gut tells me that, naturally, we can do that. Children know how to do that," he said.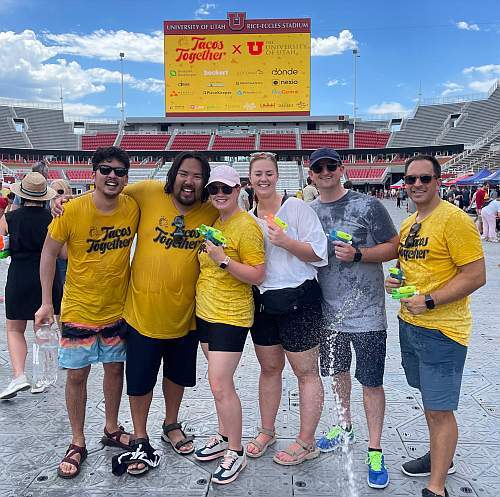 The most recent event Tacos Together did was a water gun fight at the University of Utah's Rice Eccles Stadium, which featured taco trucks and fun activities for people of all ages. 573 people attended the event and enjoyed a massive water gun fight, live music, a dunk tank, rides, and more. Tacos Together and the University of Utah are already planning 2023's summer event.
On the weekend of Memorial Day, Shin took his kids to the Loveland Living Planet Aquarium in Draper, but it was so crowded he couldn't even park. They were disappointed, so he asked them what they wanted to do to make up for it. They wanted to watch a movie as a family in a blanket fort.
They went to a home improvement store, cut some PVC pipes and built a fort big enough for their whole family to fit inside. And that's when it hit him: What if they could do this with around 500 people? How big of a fort would they need to fit everyone? Could they break a world record?
"At the end of the day, people want to feel connected," Shin said. "They want to know that they're not alone. They want to know that what they do matters, and that's really what we want to do, without our own agenda. Our only goal is to provide a safe space in which organic connection truly flourishes."
Tacos Together doesn't sell the data. They don't charge a door fee to get in. They don't charge a membership subscription. Instead, they do everything organically through LinkedIn. They just want to provide a place where people can get together and connect. And that's just what they've done.
"People are telling us they found an investor, they found a business partner, they found a friend, a client, someone that ended up saving their business or whatever it may be, just by coming out," he said.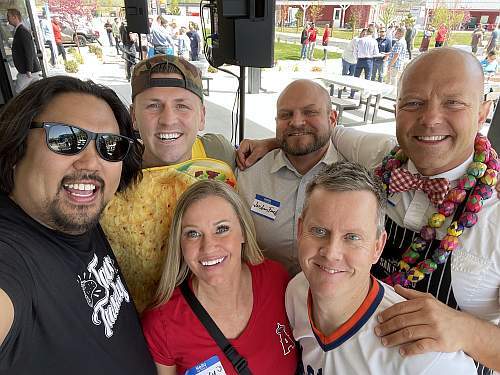 Since the COVID-19 pandemic began, a myriad of networking groups have popped up, but Tacos Together doesn't see themselves as a networking group. Instead, they see themselves as community builders, no matter your industry or company value or geographical location.
According to Shin, Scott Porter, a Tacos Together board member and CEO, founder and owner of San Diablo Artisan Churros, told Shin that he wanted to join the team because he believed it could bring peace in a divided country if they could just get people together to share a messy meal.
"He said, 'no one can look pretentious or important eating a street taco,'" Shin told TechBuzz. Porter explained that you can't cut in line to get a street taco even if you're a CEO or a billionaire, and then you put down your weapons like knives and forks and eat with your hands and make a mess and share an experience together.
When Shin decided to leave his job to go all in on Tacos Together, his wife sat him down to talk.
"She said, 'I just want to confirm. You want to leave your solid, six-figure salary job as a CMO to all in on what is really like an adult version of a party for free?' And I was like, 'Yeah, I think I have to do this,'" he said.
He told her that his "why" was that he never wanted to stay in Utah when he came here for school, but because of the community, so many different companies have been built here and continue to flourish. He wants to continue to build the right community today for his kids, to set the foundation to build something great.
In short, "I want to invest into what tomorrow looks like," he said.
Instead, their long-term vision is to figure out how to monetize their app and turn Tacos Together into a profitable company without compromising on those things, as well as bringing awareness to what they're doing.
Lindsey Ivie, Tacos Together board member and co-founder and managing partner of Ivie League, a consulting and services company, has largely been behind the organizational and planning aspect of the events, including planning out a whole calendar year's worth of events. One of the team's goals for 2023 is to host an event outside of Utah.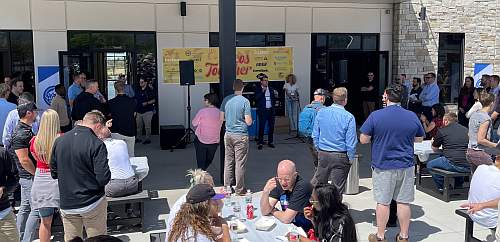 So far, they have had people reach out from many other states, which has helped them see just how far this could travel.
"Every time someone just comes to one of these events and they say, 'man, I want to be a part of this, what can we do?'" Shin said.
So, they bring those people into their community and build a space for them, even inside a blanket fort.
For more information about Tacos Together or to register for the September 15 Blanket Fort event, visit tacostogether.com.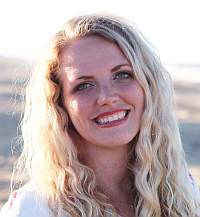 Jenny Rollins is an award-winning writer, editor, and content producer. Jenny is a senior editor for Business.org and manages her own freelance writing and editing business. She has previously worked for KSL.com, Harvard Business Review, and Deseret News.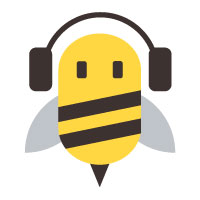 About the Author