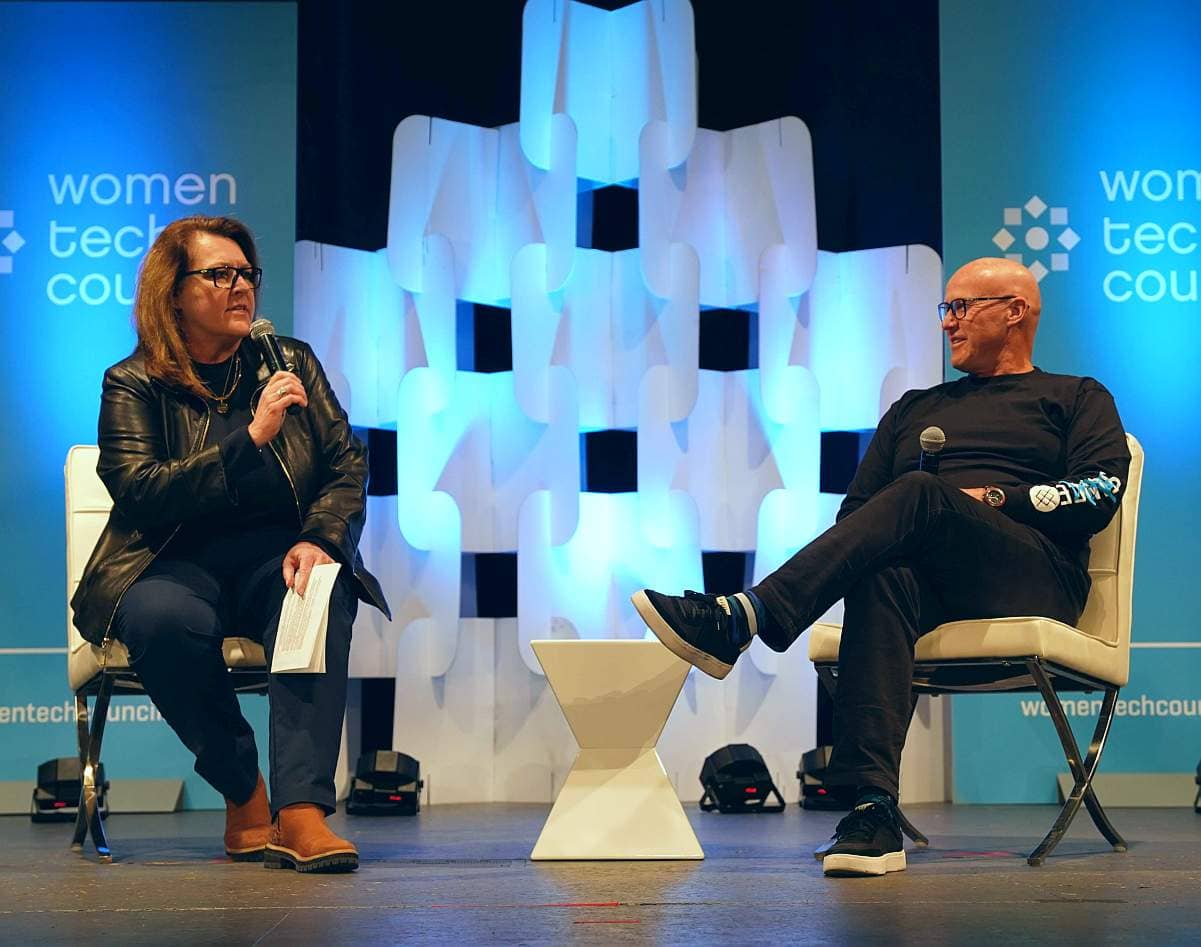 By Jenny Rollins
The 2022 Women Tech Council's annual Talent Summit took place on May 4 at Thanksgiving Point. Several women at the event shared their experiences reinventing themselves after the "she-cession" during the onset of the pandemic and the following Great Resignation.
The speakers shared how their hardships like immigration to a new country, layoffs, reentering the workforce after leaving to take care of children and giving up professions they loved.
But instead of losing their way during hard times, they simply changed their trajectory and refused to allow an external event, even a global pandemic, define their identity.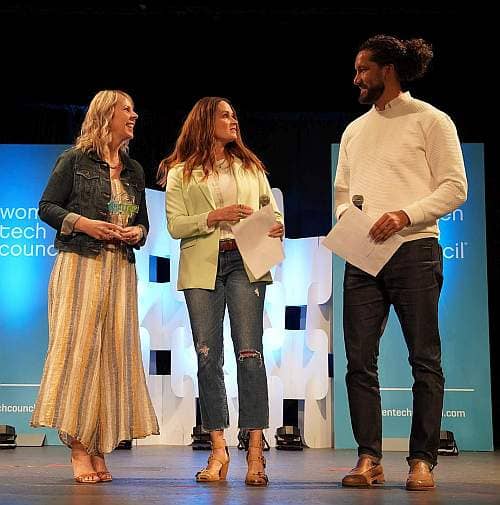 Juliette Bautista thought her career in tech was over when she immigrated to the US from Peru, but with a lot of hard work and some help from a mentor, she was able to found Club Ability, a coding program for special needs and Latino kids.
Renea Flores had a job she didn't enjoy so she could provide for her three children, but TechMoms was able to give her the training she needed to break into tech and land her a job in technical support at Degreed.
Jill Wiggins was laid off after 25 years in tech. She decided to use that time to find out what she wanted through volunteering and trying out different jobs until she started her current role as senior director at Contentsquare.
Shannon Peterson loved being a dental assistant, but she left her position to take care of her children. After years of hustling while her children were sleeping, she just launched Woobie, a startup combining machine learning and dentistry.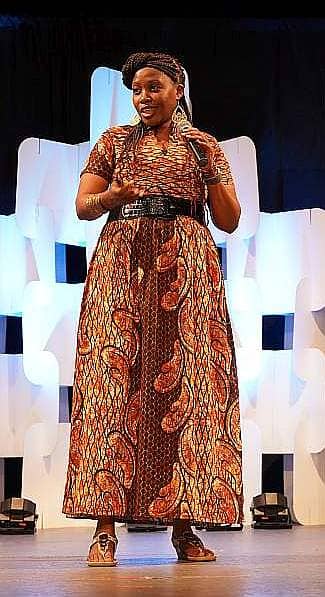 Seraphine Kapsandoy Jones, pictured right, was already doing great work in healthcare at a state level as Chief Clinical Information Officer at Intermountain Healthcare. Still, she decided to make the leap to national and international levels. She is now the Vice President of population healthcare at Centene Corporation.
Years ago, Selma Mikota was part of the refugee community, so when an opportunity came up for her to leave her 15-year career in sales to join a nonprofit to help refugees, she signed right up. And when that project came to an abrupt end, she had to reinvent herself again and is now a marketing product manager at O.C. Tanner.
"Career changes will happen," she said. "Change is inevitable, but your resume doesn't define you."
Meghan Stettler talked about her transition from journalist to diplomat to director at O.C. Tanner.
She listed the most important factors for women in the workplace, according to research from her company: flexible work, career growth, personal resources and diversity in leadership.
"54 million women were erased from the global economy, and we need these four things to bring them back and achieve their best life's work," she said.
Stettler called flexible work "the silver lining of the pandemic," because it allowed employees' efforts to be measured by output instead of mere presence in the office. Companies began to offer something women had been asking for, which opened up the untapped potential of having even more women in the workforce.
"And Utah is leading the nation in creating programs to help women get back into the workforce," she says.
Stettler also touched on a major theme throughout the conference—holistic management that focuses on the employee as a whole person instead of simply a worker.
Jamie Morningstar, engineering leader at Qualtrics, shared an employee survey from the local tech … that showed that "the burden of leadership is becoming heavier and heavier."
This is largely due to a gap between the rising expectations of employees and the actual performance of executives, especially regarding diversity, equity, inclusion and belonging.
She explained that 2021 was "the year of belonging," which has been the top driver of employee engagement. And this trend has continued into 2022.
"True leaders are people who inspire to work for them," said Woman Tech Council president and co-founder and Brandless CEO Cydni Tetro. "People follow them from companies. That's the leader we all aspire to be."
So how do executives and employers be this kind of leader and foster this belonging?
Representatives from CHG Healthcare, Passive Logic, AvidXchange and Lucid spoke about what their companies have done to attract and retain female talent.
All of them mentioned two keys to their success: pay equity and competitive benefits packages (including things like on-site child care or a child care or elder care stipend).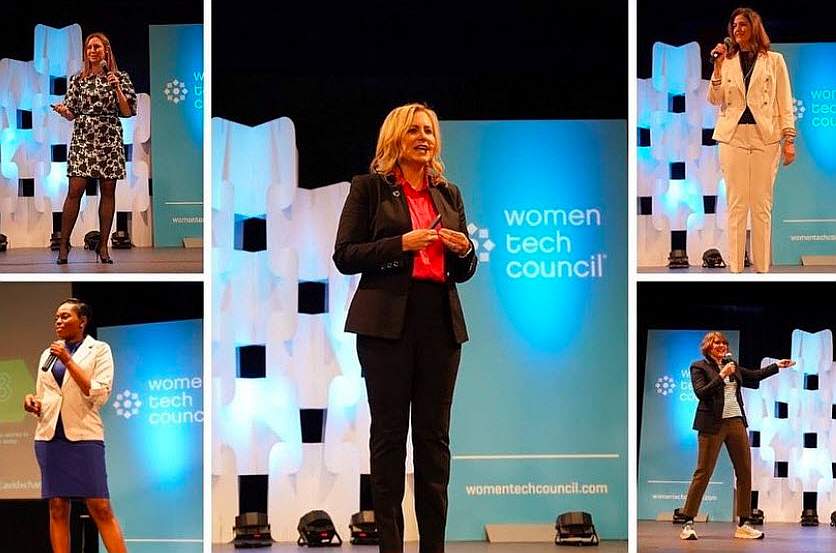 A separate panel addressed a four-part plan to drive change within an organization: executive engagement, company programming, community investment and DEI initiatives.
Times have changed and now employees are demanding compassionate leaders who listen and create resource groups to help make change, explained Aniza Brown, director for Campus Catalyst for Technology and Innovation.
Mentorship for junior-level women and removing obstacles by providing good parental leave and childcare allow more women to progress, panelists said. They added that companies can also help change the communities around them by supporting a few, well-chosen initiatives that truly make an impact.
When it comes to allyship, especially regarding DEI, panelist Vance Checketts, COO of Artemis Health, compared it to helping someone move. Some people ask you to let them know if you need help, but others will be specific, like offering to lend you their truck.
"What can we do that's more than that?" he asked.
Instead, people should ask when the next event is, if they can meet a friend and what they can do to help promote it, he added.
How to Get More Women on Boards
Blake Modersitzki, managing partner at Pelion, and Carine Clark, operating partner at Pelion, pictured in article main article photo above, discussed how more women can make their way into C-level positions and onto boards.
Their advice? Executives should show women what it's like to be inside a boardroom by inviting them in to observe. And women should look for their "special sauce," the value they can offer that company, and then start networking and getting involved as much as possible—and, most importantly, ask.
"A lot of women don't ask," Clark said. "And if you ask and get a no, take it as 'not yet.' Patience and aggressiveness can coexist," she added.
And with patience and aggressiveness, women can continue to take recessions and resignations and turn them into reinvention, she explained.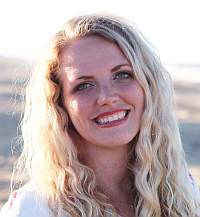 Jenny Rollins is an award-winning writer, editor, and content producer. Jenny is a senior editor for Business.org and manages her own freelance writing and editing business. She has previously worked for KSL.com, Harvard Business Review, and Deseret News.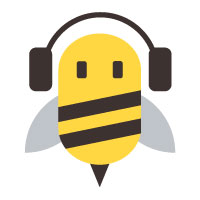 About the Author