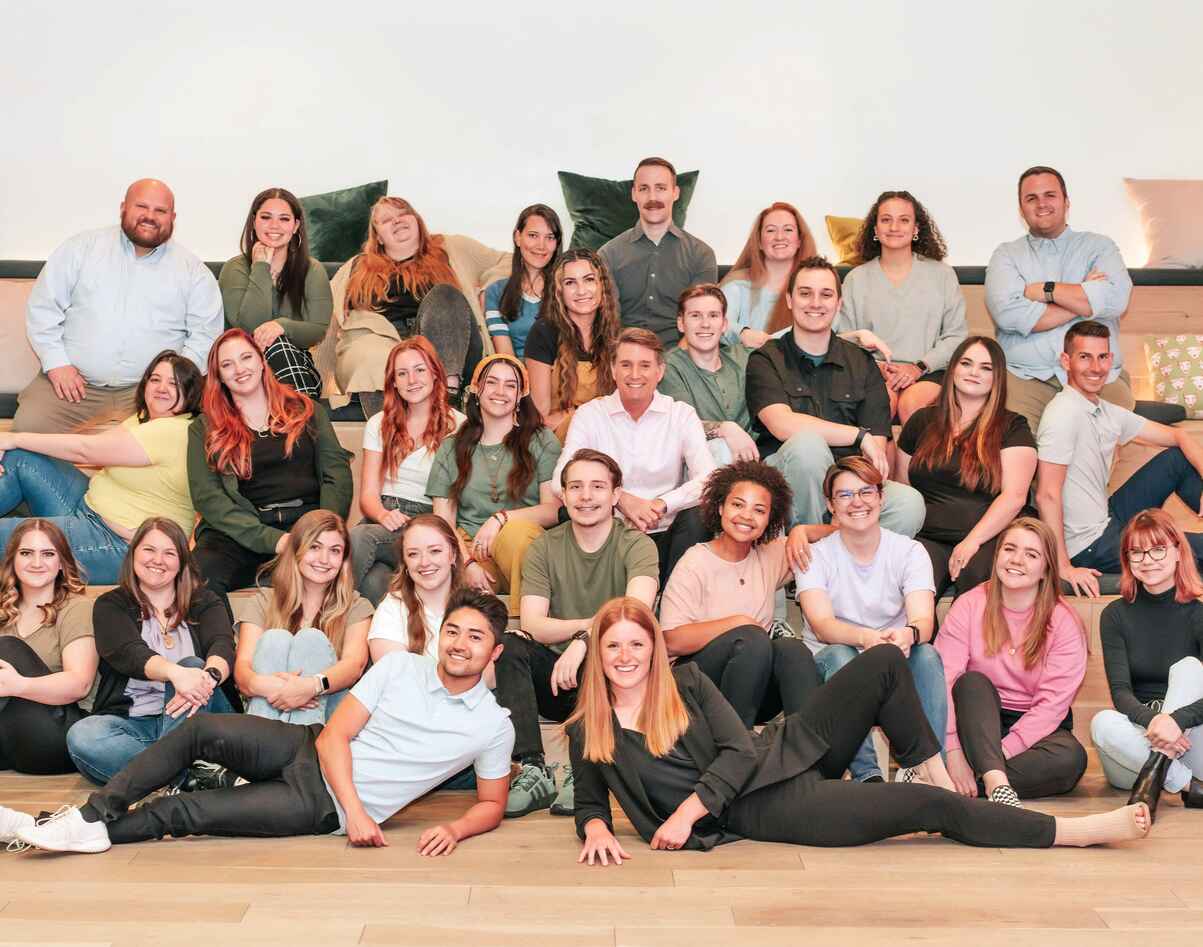 Poplin Offers Utahns Life Without Laundry
By Jenny Rollins
Thousands of Utahns are using an app to outsource their laundry. Poplin, the laundry tech company based in Minneapolis with an office in Lehi, started because of one comment from Ari, wife of Mort Fertel, founder and CEO of Poplin.
In 2017, Ari, a stay-at-home mother of five kids, turned to her husband while buried in laundry and said, "This is crazy. I can tap an app and get to the airport or FaceTime someone on the other side of the world. But I'm still doing laundry like my grandmother."
The first laundry machines were invented in the early 1800s, and the first automatic washer in 1937.
"There's been no innovation in this space since the washer and dryer almost a century ago," said Mort Fertel. "As a result, in America, we're spending 13 billion hours and $75 billion a year doing something that no one wants to do."
The three constants in life, he added, are "death, taxes, and laundry."
TechBuzz sat down with Mort Fertel to learn more about Poplin and his Utah operation.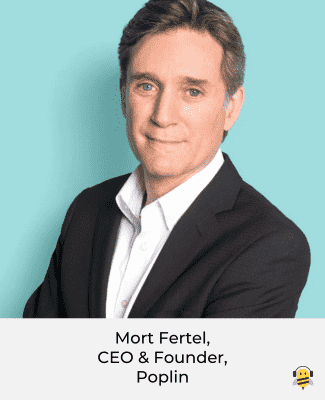 In 2018, Fertel launched Poplin, an app he describes as "Uber for laundry." Poplin is the first and only nationwide laundry service, operating in 500 markets, 48 states and 8,000 zip codes, said Fertel. Users can outsource their laundry to local professionals who collect it, expertly wash, dry and fold it, and deliver it back to their doorstep.
"We call it life without laundry. And it really is a magical experience," Fertel said. "After the first experience, the common refrain is, 'OMG, I'm never doing laundry again.'"
Poplin charges $1 per pound of laundry for next-day service and $2 for same-day service. According to Fertel, the average laundry hamper is usually around 10 lbs. So that's $10–20 per hamper, with free pickup and delivery.
The service also has a "no sock left behind" system that ensures you get back that pesky sock that always disappears in the laundry. Each batch of laundry is tagged and kept separate from anyone else's clothing. Loss and damage are rare, but if they happen, Poplin has a protection plan covering up to $1,000 of damage per order.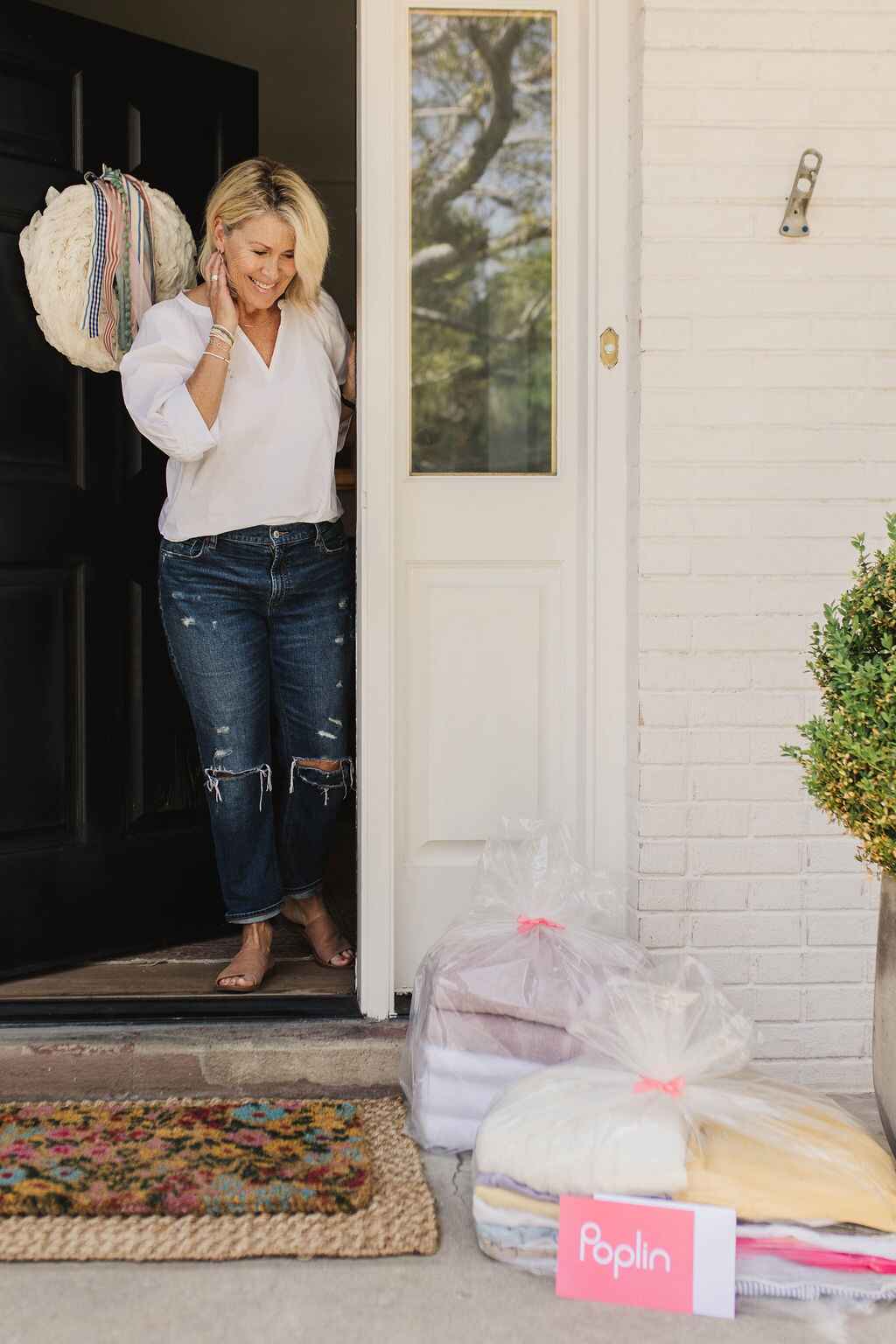 To maintain clothing quality, they also separate light from darks and refrain from using high heat or fabric softener unless asked to. Users can also make special requests, like hang-drying certain items or using hypoallergenic detergent.
When the laundry is fresh and dry, the pros expertly fold (or hang) the laundry and try to pack it by family member and item type so it's easier to put away. And some of the pros will quite literally tie up the work with a pink bow or even add a handwritten note. The Poplin app allows users to track the progress of their order.
Although users have to get used to someone else seeing their dirty laundry, Fertel points out that you can just send out what you want. If you prefer to handle hand wash-only items or undergarments yourself, you can do that while outsourcing the rest of the work.
A unique work-from-home opportunity
Like Uber, Lyft, or DoorDash, the people performing the services for Poplin are local. The company uses technology and AI to cross-reference applicants' information, government ID, background, and hundreds of other factors to confirm their identity. Once a laundry pro starts, users rate their service.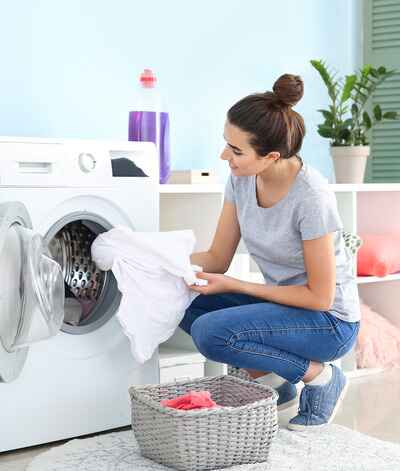 But unlike other gig apps, Poplin has an algorithm based on dozens of metrics that connects users to the highest-ranked pro instead of just the closest or fastest. Laundry service provides a unique opportunity to work from home instead of driving around.
Actively working from home with flexible hours has made Poplin especially popular with stay-at-home parents who want to be able to work while watching their kids, Fertel said. Poplin has over 100,000 laundry pros throughout the U.S. These workers get 75% of the payment, with 25% going to Poplin. Top Poplin laundry pros make up to $5,000 a month (around 6 orders daily, every day).
The Poplin app helps these workers organize their businesses. It includes GPS technology to help them get to their clients' pickup locations, a tracker to show what stage each load of laundry is in, and a place to store all the information for special requests. They can also use the app to message the customers to protect their data. And it gives them a history of their orders and earnings.
Laundry pros can take on as many or as few orders as they want. And the better work they do, the higher they rank and the more orders they get access to.
"It's their own little business. They choose their own [schedule and] radius. And it depends on their goals," Fertel said. "Once they start to get points and ranks and customers, sometimes they reduce their radius, and can be more selective."
Loads of growth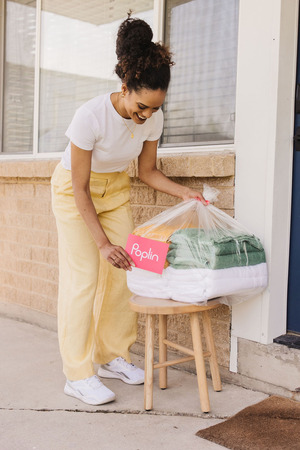 In the US, 125 million households produce an average of 50 lbs each of laundry every week. So, with $1 per pound, Poplin's market in the U.S. alone is around 300 billion.
Poplin started in 2018. In 2021, it earned 10 times the revenue it did in 2020. In 2022, that number tripled. And this year, it doubled.
"We have over 30,000 five-star reviews and over 150,000 satisfied customers," Fertel said. "We are getting thousands and thousands and thousands of new customers every single month all over the country."
The company started operations in Utah in mid-2021. It currently has around 80 employees, 30 of whom work out of the Lehi office handling marketing, finance, and operations (Lehi team pictured above). The product and engineering teams work out of the Minneapolis headquarters.
Poplin currently serves thousands of users from North Ogden down to South Provo.
What's next?
Fertel and his family don't own a washer and dryer. His goal is for most households in the U.S. to be able to convert their laundry rooms into something more useful.
"That's when we're really starting to hit our stride and achieve our mission. And it's starting to happen," Fertel said. "I'm looking to transform the way humanity relates to this chore. I'm not looking to maximize profits today; I'm looking for mass adoption tomorrow."
He plans to continue growing the company, the number of laundry pros, and the client base throughout the US—all while keeping the price low enough to be economical.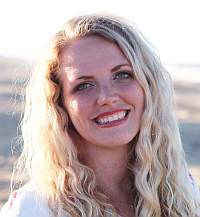 Jenny Rollins is an award-winning writer, editor, and content producer. Jenny is a senior editor for Business.org and manages her own freelance writing and editing business stories.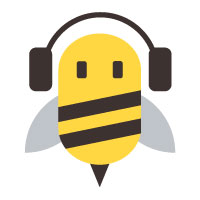 About the Author