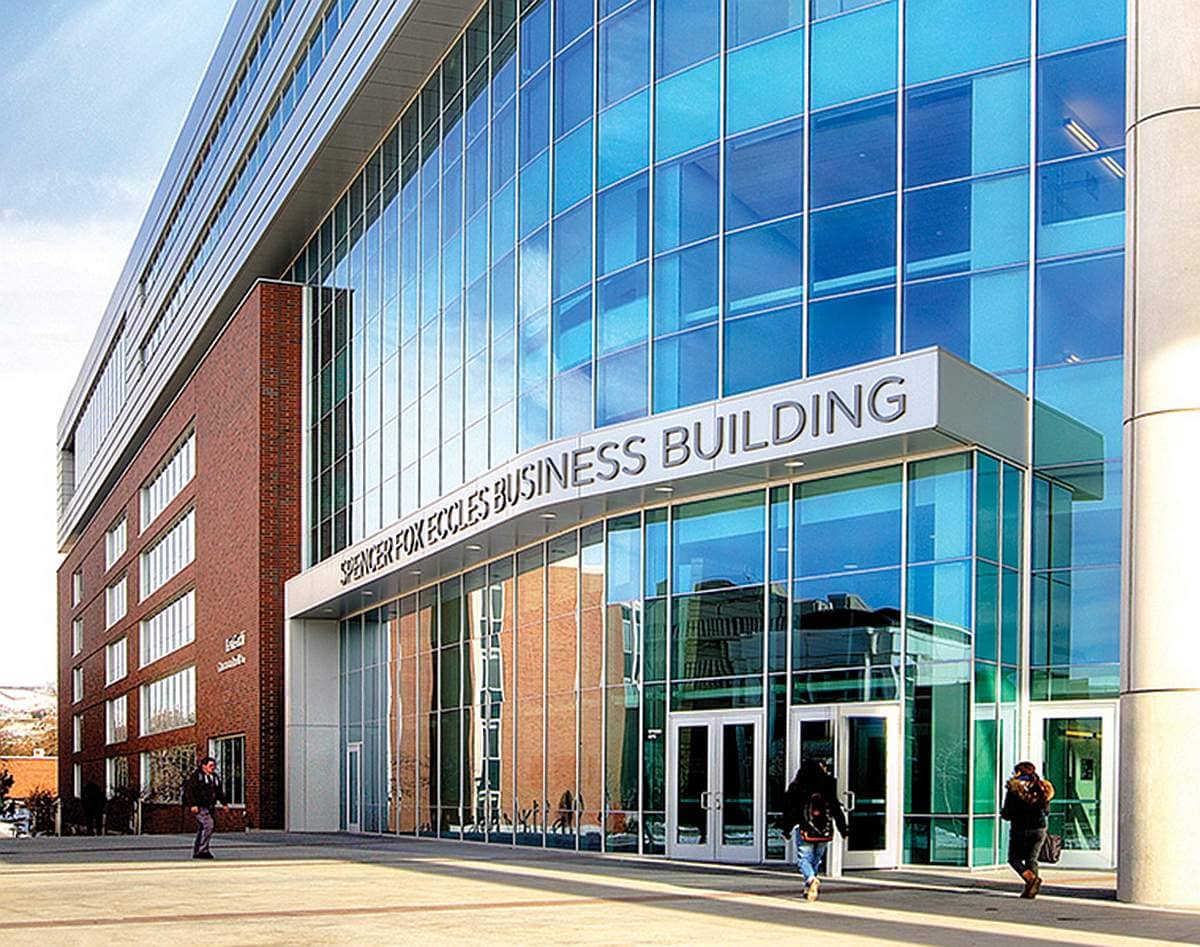 University of Utah's Master of Business Creation Full-Time Startup Founders for 2022-23

The Department of Entrepreneurship & Strategy in partnership with the Lassonde Entrepreneur Institute at the University of Utah's David Eccles School of Business announced today the fourth class of founders in the Master of Business Creation (MBC) Full-Time program this Fall Semester for the 2022-23 academic year.
The group consists of 27 founders who have launched 22 companies. All have already made progress in starting their companies and are looking to grow sales and attract investors, among other goals. They will be working to expand their businesses with help from mentors, scholarships, grants and more.
"This is one of our most diverse groups of founders yet," said Paul Brown, co-director of the MBC program and a professor in the Department of Entrepreneurship & Strategy. "We will be working with each founder one-on-one, and they will be working together, to refine their business model, improve their marketing and help them grow their product or service."
The MBC Full-Time program is an in-person option that spans nine months and comes with a full scholarship. A new MBC Online option will take 14 months to complete and comes with a scholarship to cover most of the tuition costs.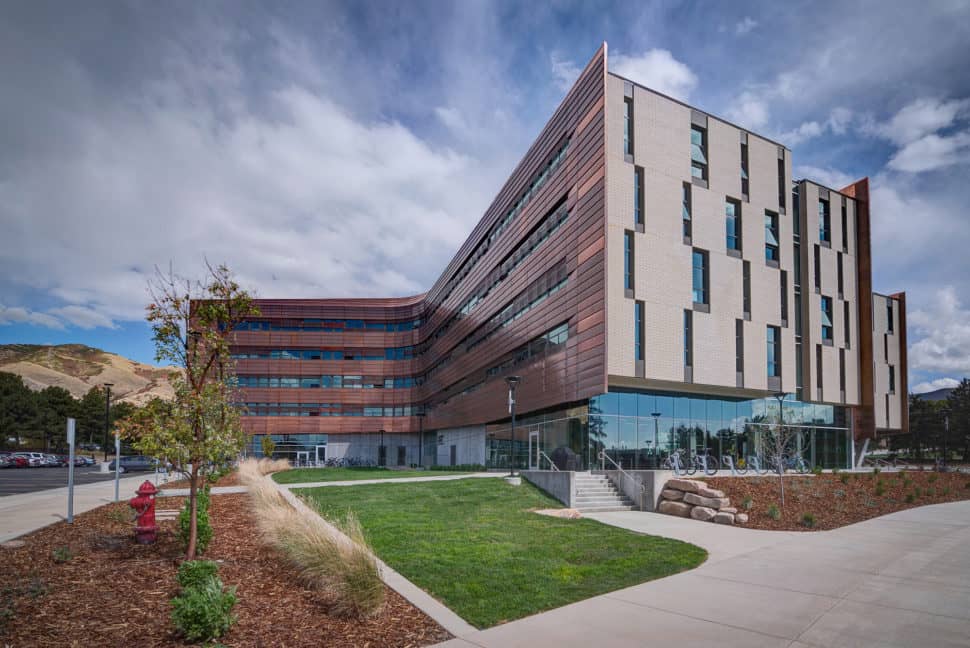 The application is now open to join the MBC program in 2023. To join the MBC Full-Time program in August 2023, the priority application deadline is Feb. 5, 2023. To join the MBC Online program in January 2023, the preferred application deadline is Oct. 1, and applications are welcome after that on a rolling basis. Apply and learn more here.
"The MBC program is a great option for early stage founders who have an existing business and need support and mentorship to achieve their goals," said Taft Price, co-director of the MBC program and a professor in the Department of Entrepreneurship & Strategy. "The program is designed from the ground up for entrepreneurs. Everything they learn and do is immediately applied to their business. It's very hands-on."
The Eccles School created the MBC program to blend the best attributes of a top-tier business curriculum with a startup accelerator. The founders develop their startups during the program while taking classes from leading experts and receiving extensive resources and mentorship to help them address their immediate business needs.
The founders in the program are all entrepreneurs focused on creating a new business through applied curriculum, practicum labs and learning by doing.
The MBC program is one of the latest additions to the Eccles School entrepreneurship program that is ranked No. 5 in the country (No. 2 among public schools) by U.S. News & World Report. The MBC program also was recognized by the Association to Advance Collegiate Schools of Business (AACSB International) in the 2020 "Innovations That Inspire" member challenge.
Three of the founders in the MBC Full-Time this year are participating in partnership with Generation Africa, and four are participating in partnership with Brown University.
Maria Echavarria Eikhof is one of the founders in the MBC Full-Time program this year. She is the co-founder of Opencontour, a cloud-based software for mine planning. They provide intuitive and interactive tools that enable mine planners to access design, scheduling and financial tools.
"Unlike other entrepreneurial programs, the MBC supports entrepreneurs based on their business and personal value propositions, not on financial gain or additional quotas," Echavarria Eikhof said. "The one-to-one support and mentorship I've received so far have exceeded my expectations. It is their true passion to assist us in growing and helping us make informed and strategic decisions that will affect our businesses' trajectory and course."
She added, "I encourage all entrepreneurs to look at what the program offers. Interested in scaling up your business? Attend their information session and find out if it is right for you. Don't let the time commitment, especially during the first six months, keep you and your co-founders from moving forward."
Trevor Darby is another founder in the MBC program. His company, BladeOps, sells knives to collectors, people who enjoy the outdoors and many others. They opened their doors in 2008 and have grown into one of the largest knife retailers in Utah and the U.S.
"I enrolled into the MBC program to associate with amazing people and learn the things I am not seeing within my company," Darby said. "I have always loved growing businesses and felt the opportunity to work with others who share that interest was too great to miss. I feel lucky to be included among such an incredible cohort and look forward to learning from them as well as the professors who are leading our courses."
Darby said he likes the opportunity to grow with other founders in the MBC program. "I think the most unique aspect of the MBC is working side-by-side with such talented people as we learn how to improve and grow our businesses," he said. "To hear from such a wide variety of perspectives is eye opening."
Jess Reese is the founder of James Street Co. She joined the MBC program to grow her company that offers accessible luxury knitwear, made in small batches with respect to the environment.
"James Street started out of a basement with few resources and has grown organically over the last four years through social media," Reese said. "Even though the brand is still small compared to some of its competitors, it has been able to compete with more prominent brands and retain a loyal customer following to continue growing into a seven-figure brand."
She said the MBC program will help get her company to the next level.
"Some programs don't always prepare you for the real world, but I feel the MBC curriculum applies to business owners that have launched or are preparing to launch their businesses," Reese said. "I have brought many topics I learned in class back to my employees and started implementing, even in the short time I have been going."
Learn more about the Master of Business Creation program and apply at eccles.utah.edu/mbc.
2022-23 MBC Startups & Founders
Here are the MBC startups and the founders enrolled in the program (in alphabetical order by company):
Big Dill Pickleball Co. (Katy Luxem) – Big Dill Pickleball Co. makes unique pickleball paddles and gear focusing on the inclusive and fun elements that make pickleball the fastest growing sport in the country. They sell on Amazon, their website and on the Walmart website.
Blade Ops (Trevor Darby) – Blade Ops is a leading seller of high-quality and collectable knives. They carry the top brands and offer rapid free shipment. In addition to a large online business, Blade Ops has a retail store in West Jordan, Utah.
CardiaSpace (Dr. Mark Ibrahim) – CardiaSpace is a tech-enabled tele-health company specialized in delivering advanced cardiac-imaging diagnostics and developing intuitive cardiac radiology software. Founder is Dr. Mark Ibrahim, a board-certified cardiologist with expertise in advanced cardiac imaging and medical informatics. He is passionate about leveraging technology in healthcare to expand the delivery of sophisticated cardiac exams, increase patients' access to care and maintain physicians' well-being.
COAD (Rose Engler, Roshannah Gaur, Loan Anh Tran) – COAD, short for "community adherence," is a behavior-based digital healthcare platform comprised of an innovative smart pillbox integrated with a user-friendly mobile app that work together to significantly boost medication adherence, facilitate caregiving and improve health outcomes. They remind patients to take their medicine, notify their loved ones when they forget and generate verifiable adherence reports to optimize patient care. (Participating in partnership with Brown University.)
De Novo Dairy (Jean Louwrens) – Based in Cape Town, South Africa, De Novo creates premium bioactive proteins that enhance the human immune system. Using precision fermentation, they produce these proteins cost-effectively and without the use of animals allowing for wider adoption and optimum nutrition. (Participating in partnership with Generation Africa.)
Everwoke (Morgan Williams) – Launched in 2018, Everwoke entered the market as an automation solution providing greater efficiency and data insights to trucking and logistics companies. As they continued to iterate the product with clients, they recognized the level of customization needed company to company was unsustainable. As such, in 2021 Everwoke created Blendyd Studio, a codeless, full-stack software application that allows clients to customize data platforms at unprecedented speed, without the need for a tech team or skillset.
Golden8 (Jason Hall) – Golden8 designed and developed the Emio hair tie, an innovative way of putting your hair up quickly, easily and securely with an easy release. The Emio hair tie is a patent-pending, figure-eight design handmade in the U.S. from quality materials. No more slipping, sliding, loose, too tight, low quality, hair pulling or breaking hair ties because Emio hair ties will simply slide on and "Cinch, Wrap and Secure!"
Haven Home Cancer Services (Dr. Charles Hall, Ross Wamsley) – Haven Home Cancer Services provides residential chemo- and oncology-infusion services. They work to provide holistic cancer services and medications to at risk cancer patients. They deliver and administer chemo treatments through oncology trained nurses and pharmacists as prescribed by the patient's oncologist.
includesign (Diana Kamada) – Includesign is a product-design company focused on the needs of people with disabilities. Their flagship product, the LapSnap, is a patent-pending, collapsible carryall designed with and for wheelchair users, which helps to increase independence by enabling them to carry their belongings hands-free and do more tasks by themselves. (Participating in partnership with Brown University.)
ifarm360 (Milka Owunor) – Based in Nairobi, Kenya, ifarm360 sources, aggregates and distributes high-quality cosmetics, personal care products and infant products to small shops and retailers in Africa. Ifarm360 enables these small retailers to offer their customers globally sourced products the shop owners could not otherwise obtain, along with free delivery. (Participating in partnership with Generation Africa.)
James Street Co. (Jessica Reese) – James Street Co. provides obtainable luxury women's clothing, made in small batches with respect to the environment.
J-Palm Liberia (Mahmud Johnson) – J-Paul Liberia provides food, beauty and clean-energy products from ethically-sourced oil palm, through a no-waste manufacturing process. (Participating in partnership with Generation Africa.)
Meramec Solutions (Jake Peters) – Meramec Solutions offers driver-recruiting support for small and medium-sized trucking companies to grow fleets. Meramec Solutions builds a digital presence and digital marketing campaigns that helps carriers hire drivers more efficiently. Their services help carriers keep their trucks on the road and become more profitable.
Ocore (Scott Carlson) – Ocore is paving the way for a future of streamlined operations for critical infrastructure facilities and organizations such as public utilities. Their software solution provides facility staff the flexible digital tools they need for comprehensive operations management in a single, easy-to-use platform. Ocore helps save facilities from avoidable costs due to inefficient operation, and gives management more complete insight into daily operations and processes of their facilities and staff. The goal of Ocore is to make it easier for public utility facilities to meet the growing demands of urbanization, industrial growth and technological advancement.
Opencontour (Maria Echavarria Eikhof) – Opencontour is intuitive cloud-based application software that helps open-pit mining companies develop and optimize the design of their mines. Opencontour believes that mining software should not be complicated nor a barrier for mine planners and engineers to execute timely changes and iterations. They create value by reducing the amount of time spent on integrating data, running iterations, training employees and ultimately providing mine planners, engineers and metallurgists with tools that allow them to test their scenarios and make timely strategic decisions for the newest mine projects.
Outkits (Chase Stoner) – Outkits sources and sells rare and collectable sneakers for passionate sneakerheads. The company has a large social media following and offers vintage sneakers via periodic "drops" to their enthusiastic fan base.
Passmates (Karyn Jacobsen) – Passmates is a higher education peer-to-peer tutoring marketplace. The platform facilitates a community for students to learn and earn income through online or in-person tutoring sessions. Students connect with student tutors specifically from their school who have taken the same course and professor. This curriculum specific instruction creates an educational advantage to help schoolmates excel and pass the class.
Pledged (Anthony Koltenuk) – Pledged is a CRM for higher education. By focusing on the unique needs of universities, they are able to skip many of the headaches that come with implementing a traditional CRM into a higher-ed environment.
STOHZ (Dolly Casper, Phil Casper) – STOHZ stows your sound by providing a unique wearable charging accessory that enables faster and easier access to wireless earbuds.
The Turn Golf Club (Ryan Cannon) – The Turn Golf Club is a luxury indoor golf facility in Draper, Utah, where members have 24/7 private access. At the Turn Golf Club, you can expect a comfortable and luxurious setting, access to industry leading shot analysis powered by Trackman Golf, tournaments, games for all ages and skill levels and, last but not least, an expanding library of over 170 different golf courses from around the world. They have memberships available for individuals and corporations.
Valhalla Cell Health (Isaiah Tate) – Valhalla Cell Health is a pioneer in the health and wellness space. They use smart light cell therapies to treat injury, illness, anxiety/depression, traumatic brain injury, PTSD and improve athlete's performance. With two physical locations in both Draper and Heber City, plus a mobile unit, they see all types of clients either struggling with health conditions or looking to push their game to the next level.
Webewell (Alexander Becraft, Mitchell Wulfman) – WeBeWell delivers proven skill lessons and interventions from positive and clinical psychology that facilitate well-being, human flourishing and happiness and that reduce stress, anxiety and depression. Their program combines app and web technology and virtual support groups to support youth and college students and address mental health issues at their inception.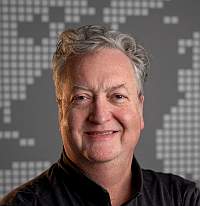 About the Author