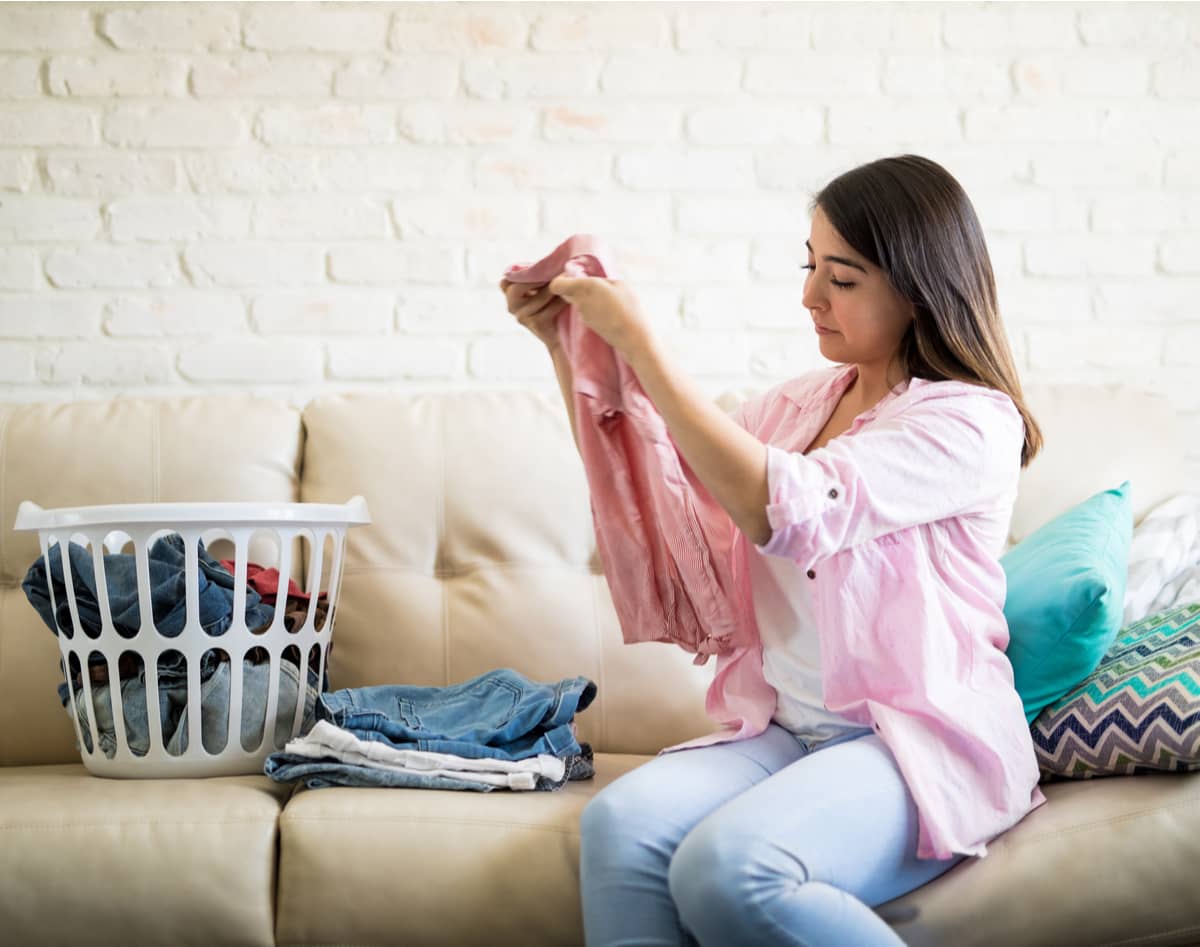 Utah's Newest Angel Group Launches with $650K Pre-Seed Investment in Dree
Investors Jared Stewart, Paul Vassau, and Landon Ainge have partnered to create TribeAngels, a localized investor network based in Pleasant Grove, Utah. The group is pleased to announce its first investment deal: a pre-Seed round with Dree, a "laundry concierge" headquartered in Lehi with services along and around the Wasatch Front.
TribeAngels is powered by Utah investment firms Tribehouse and Assure. Also located in Pleasant Grove, Tribehouse is designed as a "town square" for Utah's business community, offering event and networking services, office and co-working spaces, and a range of industry-specific business programs.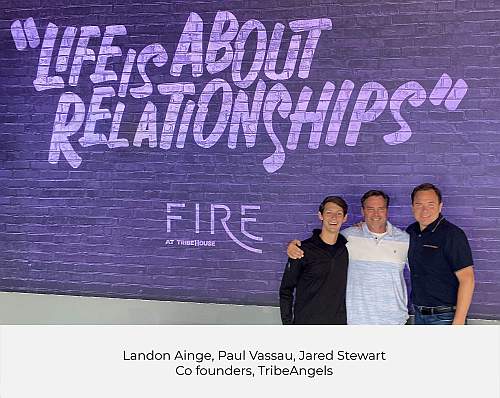 Assure is a Salt Lake City-based solutions firm for the private investor market and industry leader in structuring Special Purpose Vehicles. Their digital platform and professional services are designed to "outpace other other fund administrators" in guiding, monitoring, and coordinating deals from idea to exit.
TribeAngels offers an innovative funding mechanism for Utah: "Build the next generation of revolutionary products and services" by connecting pre-Seed investors throughout the state's ecosystem. As quoted in our Buzzworthy article published October 1st, 2021, co-founder Ainge asserts this "connectivity of ecosystems is the leading indicator of [entrepreneurial] success. [TribeAngels' model] will have the biggest impact getting VC's, angels, and family offices in the same room and building real personal relationships."
To discuss the story and vision behind TribeAngel's newest Utah startup, TechBuzz sat down with Edgar Carreon, founder and CEO of Dree laundry. Focusing on the importance of community and flexible work models, Carreon gives thoughtful insight into the future of household chores and the peer-to-peer economy.
Dree: A Private Laundry Concierge with a Focus on Women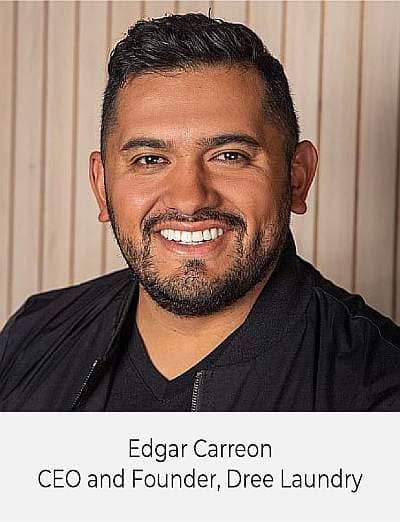 "For busy moms and families, not having to do laundry is a huge gamechanger," says Carreon. "That's the guiding principle behind Dree: We enable families to focus on the things that really matter. Our personalized laundry services offer the gift of time, peace of mind, and simplicity of service."
Founded in Lehi in 2020 and currently managing more than 40 processors in and around the Wasatch Front, Dree is indeed on its way to make outsourcing laundry day the new normal for U.S. families.
Part of that success is driven by the elegance of Dree's model: Create a marketplace for workers to offer services and households to hire, and scale so everyone benefits. When a client signs up for a membership, Dree pairs them with a personalized laundry concierge, or "Dree Pro," to begin their service. Members leave their Dree bags out on a scheduled pickup day, and in 2 days (often 24 hours) the Dree Pro returns the items—freshly laundered, folded, or hung on hangers according to the client's specifications.
Depending on the membership plan, service continues weekly, monthly, or bimonthly, with flexibility to adjust bag count and pickup frequency as you go along. "The most important things we offer are simplicity and personalization," Carreon says. "We want to 'own laundry' from start to finish, pickup to delivery. In other words, we want it to be the last thing on your mind."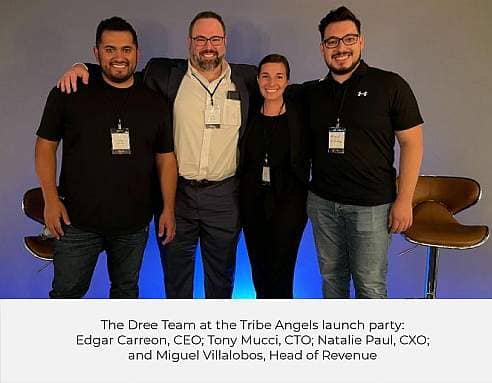 This aim toward ease and consistency relies on a labor source close to Carreon's heart: the Dree Pros, many of them Hispanic women and first- or second-generation immigrants. "I'm from Mexico, and I've lived in close-knit Hispanic communities in Washington and Utah. I've seen firsthand how these incredible, resourceful women are too often left out of the workforce," says Carreon. "With Dree, I want to bridge the gap between communities and business opportunities in a fair and sustainable way."
Dree Pros, Carreon describes, are men and women looking for full-time employment, flexible scheduling, and a predictable means of income. "Our services connect individuals, often within the same community," he says. "Dree Pros often average a weekly income of $412 a week, sometimes up to $1000. It's rewarding to see how Dree offers peace of mind to both sides of the market: Busy families save time on household chores, and laundry pros earn a reliable income for their services."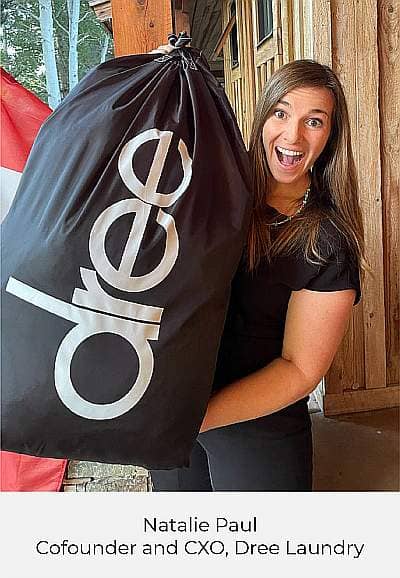 In so many words, Dree's top beneficiaries are women. "Society doesn't like to admit it, but women tend to take on most of the laundry labor in the home," says Carreon. "Dree services are designed to ease that burden, in turn generating income for other women in the community."
Because of this workflow, the company is committed to include women's voices at every stage of development. "It's one of the reasons we brought on Natalie Paul," says Carreon. "She's an incredible advocate for what we're creating for women, families, and our network of professionals."
"I have been Angel investing in startups for 7 years and had sworn that would remain my level of involvement," says Paul. "But then something unexpected happened: I started using Dree's laundry service and quickly became amazed by the 10 extra hours a week I had, as well as a sudden peace and order in my home. One small change had a big impact. I began to value and use my own time differently and all of a sudden I had enough time and passion to join a startup."
Paul's involvement is certainly a vote of confidence. She's a seasoned investor and advisor with over 60 deals to her name. Alongside Carreon and third co-founder Tony Mucci, she's on a mission to #boycottlaundry, build the Dree marketplace, and help households make time for what they love.
In closing, Carreon acknowledges TribeAngel's role in the startup. "Getting funded is a lot of work. You're talking to a lot of people, trying to build your business, and taking on a lot. The biggest advantage working with TribeAngels is they made it so I could pitch the business and back to work quickly." Similar to Dree's own model, that "gift of time" was priceless.
Dree's funding will close at around $650k for their pre-Seed round with TribeAngels. What does Carreon think impressed the investors? "I realize when a VC is writing a check, they're thinking about three things," he muses. "The idea, the size of the market, and people, people, people."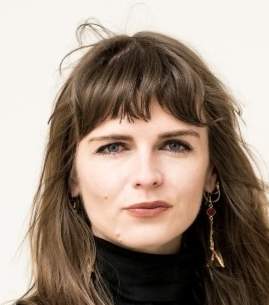 About the Author