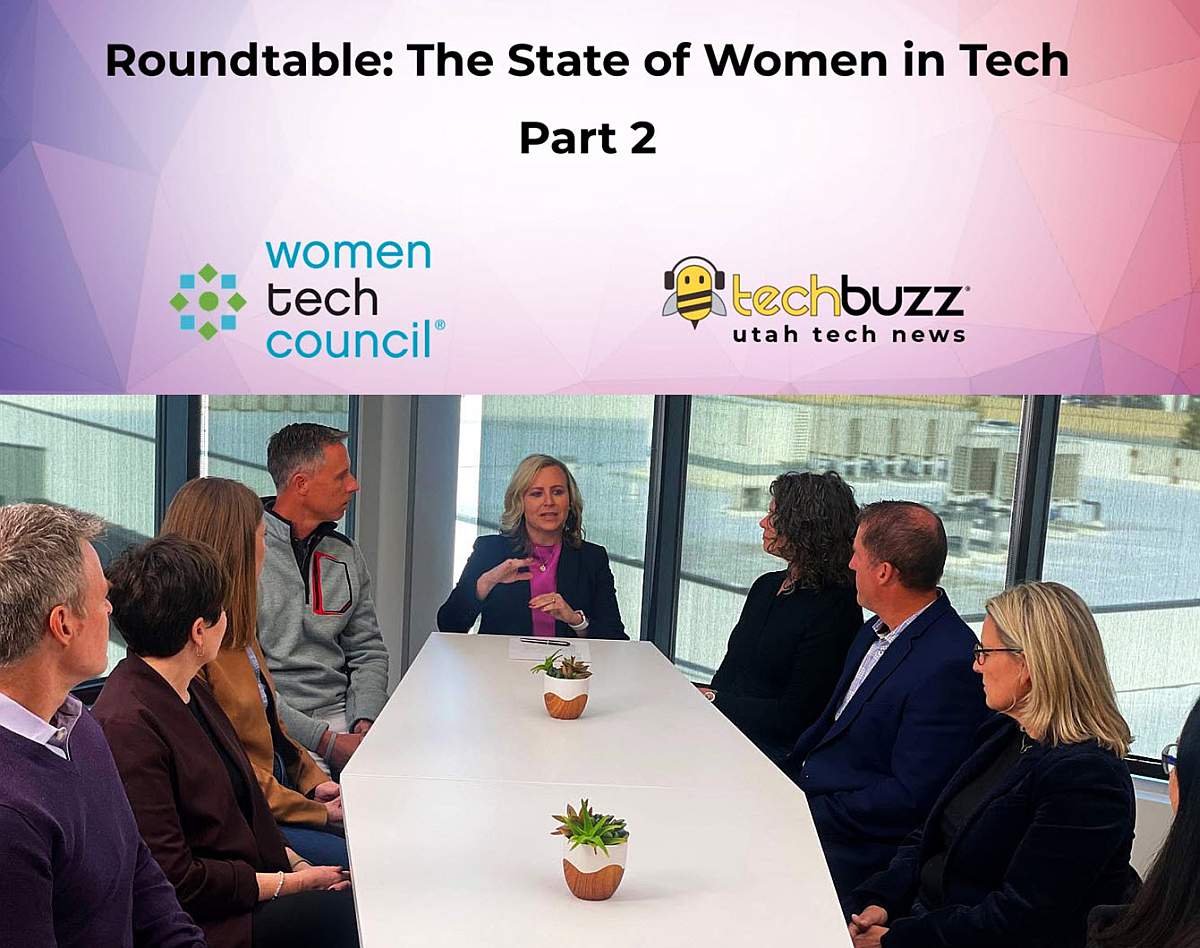 Utah Tech Leaders Discuss the State of Women in Tech (Part II)
In this second part of the 2-part discussion (Part I can be found here) on the state of women in tech, Cydni Tetro, WTC President and Brandless CEO, leads a discussion with eight Utah tech leaders who share their own unique perspectives on the state of women in tech companies:
Maile Keone—President and CEO, Listen Technologies
Jim Nye—Chief Product Officer, Vivint
Jason Taylor—CTO, Entrata
Nicole Neumarker—EVP, Development & Innovation, Cotiviti
Jennifer Smith—EVP, Zions Bancorporation
Julie Simmons—CIO, Swire Coca-Cola
Wendy Steinle—CMO, Domo
Vance Checketts—COO, Built for Teams
In The State of Women in Tech, Part II, the group looks forward at this new year, 2023, and articulates priorities that companies should be focusing on, beginning with their own companies. These areas of focus for 2023 include culture, diversity, role models, parental leave, management training, boards and governance, quiet quitting, "going quiet," i.e. not rocking the boat, new ideas for "all hands" meetings, and, importantly, not going backwards, as articulated with passion by the moderator, Cydni Tetro.
Wendy Steinle says Domo is putting a big focus on culture as a way to attract and retain top talent "to make the change that your company is here to make in the world."
Jennifer Smith, EVP at Zions Bancorporation makes the point that we should pay attention to diversity and our human assets. She says over the past decade companies increasingly understand that diversity leads to better performance.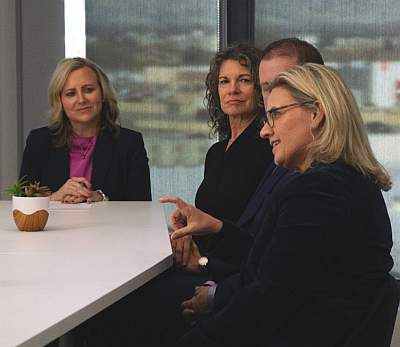 Cyd Tetro brings up examples from the SheTech program indicating that girls decide whether or not to pursue STEM careers based on the presence of personal role models in their lives consisting of women who have gone before them on a STEM career path. Tetro extends this concept to every stage of the career path for women, "the reason women leave [a STEM career or position in Tech], is the environment they find themselves in. It's not their knowledge, their capacity to learn, or their talent, but rather it is the mentors and role models around them, and the allies, that support them, that change their trajectory, that give them a sense of belonging and tell them they can do it...its true for everyone, all the way to the top."
Nicole Neumarker of Cotiviti discusses impostor syndrome, how it is more pronounced in the tech sector and how women are affected by it.
Vance Checketts draws attention to terminology such as "paternity leave" as being "gender-loaded" and instead suggests it should be called "parental leave." He continues that many of these issues being discussed such as parental leave, and even abortion, cannot be disconnected from men, therefore are "human issues for all of us that we have to embrace."
Jennifer Smith adds that parental leave should be normalized for both women and men. "Most often people want to do the right thing, but we just need to prompt a different kind of thinking," says Smith.
Tetro talks about the need for training managers, pointing out "the way that we lead teams is different from five years ago. What we expect from our leaders has changed." Jim Nye, Chief Product Officer at Vivint, and the group agree that management training must be repetitive and not just a single session.
Checketts proposes the idea of a rotating pool of women executives to attend executive and board meetings, extending the idea championed by the Women Tech Council (WTC) for more women on boards of its member companies. "If we can learn from each other," voices Tetro, in agreement, "we will be far ahead."
Julie Simmons, CIO at Swire Coca-cola, favors more mentoring programs like those of the WTC for young and mid-level women professionals, especially given the fact that most careers are non-linear for women. Tetro re-emphasized the need for mentoring of women in the mid-career "a lot of them have come from out of state, who have shifted companies...these are the ones at most risk of getting lost."
Wendy Steinle points out the need for employees to know how exactly where they fit in an organization and how they are driving the business. "Quite often people leave because they feel they are not being appreciated and recognized," says Steinle.
Tetro concludes the discussion with call to action and challenge to not go backwards. "Stay on course.. if we go backwards...we will have failed the next generation...[going backwards] is the greatest risk we face...we can do this and not go backwards despite whatever comes our way...the economic well-being of women, and families, and our community, and the world, if we do the investment right and focus on the right types of things," concludes Tetro.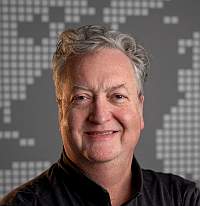 About the Author