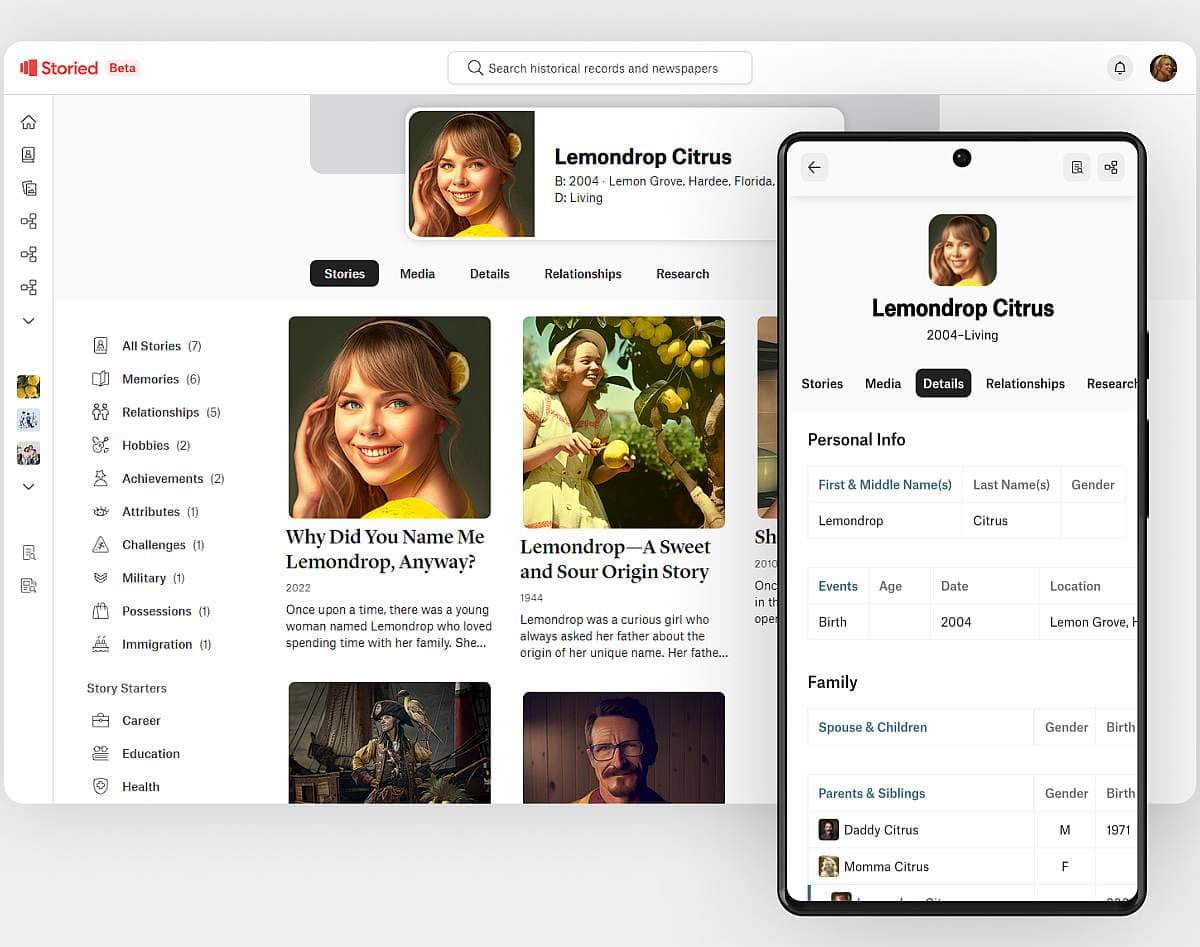 World Archives Rebrands to 'Storied,' Launching the Next-Generation of Family History Technology
By Elainna Ciaramella

On Oct. 1, 2020, Charles Thayne Capital acquired Provo-based World Archives, the parent company of NewspaperArchive.com, a massive database of digitized historical newspapers. As a part of the acquisition, Charles Thayne Capital went on to name former Ancestry.com executive, Kendall Hulet, as CEO of World Archives.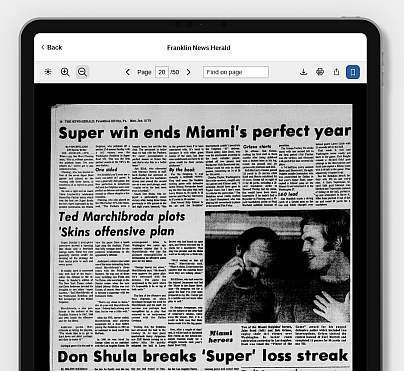 On Jan. 18, World Archives rebranded to Storied—a new name that captures the expansion of World Archives from a newspaper database to "the next chapter in family history." And to develop the rebrand, World Archives partnered with a local Utah branding agency, Goal.
"We ultimately landed on the name 'Storied' because it's about our storied past, and storytelling—it's all those things and it's short and punchy," says Kendall Hulet.
According to Hulet, World Archives has amassed about 290 million pages of newspaper content with more than 15,000 titles from over 47 countries that one can search dating back from present day to the 1600s, not to mention a lot of subscribers who are mostly interested in family history, which leads us to the idea behind Storied.
"Humans are wired to tell stories," says Hulet. "Stories are how we've communicated for millennia, whether it's around a campfire or simply conveying information—stories are what grip people."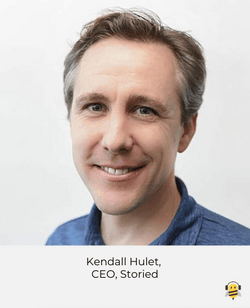 What Hulet feels has been missing from family history sites is that storytelling aspect. An analogy Hulet gave is dictionaries, which he says are very important and foundational and akin to the facts you can find in historical records, yet no one wants to sit down and read a dictionary—but it's an absolutely fundamental and foundational tool for language, he explained.
"Why do you need dictionaries?" Hulet asks. "Ultimately, you need them because you want to tell stories and that's the real power of language." So, that's how they think about it at Storied, Hulet says. "Names, dates, and places are great, but what would be really transformative is if people could discover stories, and so that was the inspiration behind this new product."
According to Hulet, World Archives was created in the 1950s as a microfilming business. Back then, World Archives would work with universities and libraries to painstakingly take pictures of each page of their newspapers and transfer their collection to microfilm, in effect reducing the sheer number of newspapers they had to keep around. As one can imagine, this was advanced technology for the time, which removed a lot of stacks of newspapers, freeing up much-needed space for these institutions.
Fast-forward to the 1990s, when a new owner bought the company—he saw the potential in the internet and decided to take it upon himself to take the microfilm and scan what started out as 280 million pages of newspapers and make it searchable online—that's what started NewspaperArchive and brought it to a digital space. Now, with the rebrand, those newspaper archives are being utilized to bring an even greater user experience to family history searches.
World Archives' January 2023 rebrand to Storied is all based on the launch of its new family history product where individuals can search those newspaper records captured on microfilm, make clippings of them, and build a family tree where they can attach any of the newspaper clippings to it.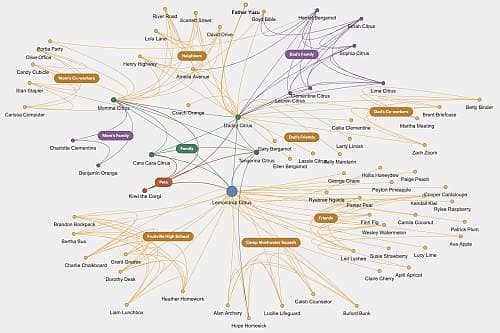 Storied also has historical records, such as census documents, passenger lists, birth and death records—all for a low starting price of only $4.99 a month. Storied, says Hulet, is very excited to bring this offering to market at an affordable price point, this way, more people can participate in this fun and exciting hobby.
Hulet's background at Ancestry.com, as well as Monster.com, is in product development. When he left Ancestry.com in 2017 to be the CEO of a tech startup, he had been holding the senior vice president of product role at Ancestry. Now he's using his knowledge and experience to build the next-generation family history technology that users will love.
According to Hulet, traditional family history sites are built on an older technology—a database with limitations around how you could make connections. In contrast, he explains, Storied's state-of-the-art technology does not limit your storytelling to family members, which is a big differentiator from other family history platforms on the market. Storied wants to allow people to tell stories about anyone, not just family, whether it's a high school classmate, a teacher, a mentor—anyone.
"There are all kinds of different people that intersected with your life that you might want to include in your search and storytelling, so when you create a family tree on Storied, it's not just your family, you can add any relationship you want, including your pets," says Hulet.
"Everyone defines family differently, and we want to allow you to define your family and the people who are important in your life however you want." Storied wants you to be able to tell stories about anyone and attach those to the tree.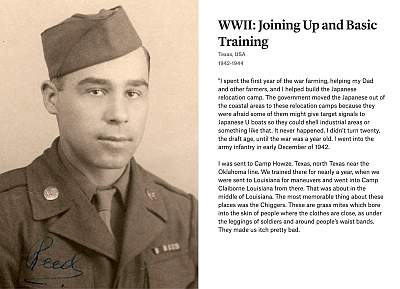 Hulet gave an example of having an ancestor you don't know much about, but he fought in World War II and he was in this certain regiment. "Well, what you could do is find stories from other people who served with him. Maybe you don't have a story of what it was like in the Battle of the Bulge, but someone else does, and they were with your ancestor in that same battle," he says.
"With Storied, you can read that account and start to connect to the past, even though maybe you don't have that first-hand account in your family. So, that's kind of the big idea—let's connect all the stories together and make them discoverable for everyone," says Hulet.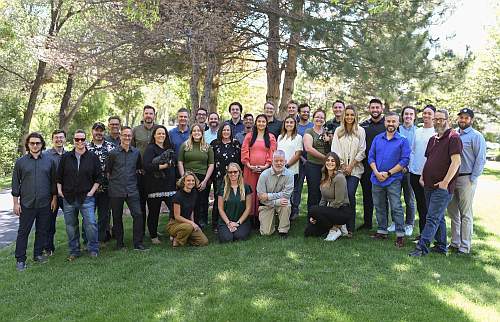 "Another thing you can do is build a family group, a private group, where you can share all these stories and share the family tree and work together. That's core to the site experience," he says. As for the future, Hulet says the team is hard at work on rolling out a hinting feature that will use your family tree information to look for content for you.
Storied is currently in beta, explained Hulet. While this is a major rebrand, the announcement is truly about the unveiling of their new family history product, a very affordable one at that. It does some unique things that no one else is doing—Storied's technology approach can make new types of connections that people have yet to make with existing family history platforms.
Storied is a sponsor of RootsTech 2023, the large family history conference taking place at the Salt Palace is Salt Lake City on March 2-4, 2023, where it will be unveiling its beta subscription product.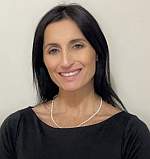 Elainna Ciaramella is a business journalist and writer who lives in St. George. Elainna interviews business owners, researchers, university leaders, and c-suite executives from all over the country. Her curiosity is endless and she is constantly seeking information that will intrigue and inspire readers.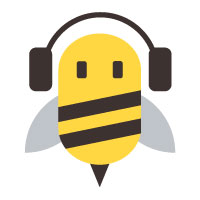 About the Author