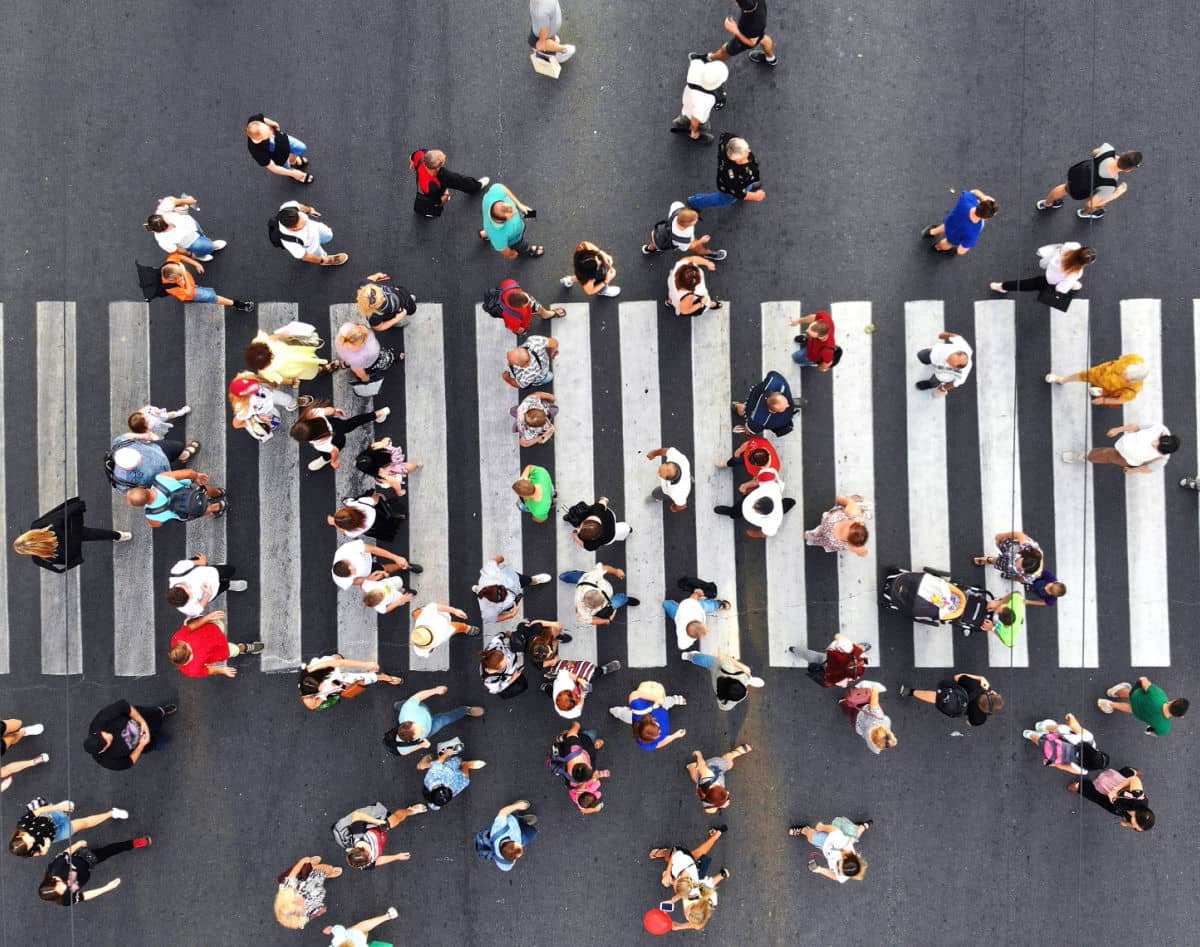 Zartico Raises $20M Series A; Helping Cities Understand their Visitor Economy
Zartico, based in Salt Lake City, raised a $20 million Series A round led by Arthur Ventures (Minneapolis, Minnesota) with participation from Peterson Partners (Salt Lake City). Zartico has raised a total of $24.5 million since its launch in March 2020 and has booked over $10 million in business across more than 180 customers.
"Smart destinations represent an $18B market and the company that can provide the most detailed and actionable data around diverse visitor economies will surely capture this massive opportunity," said Ryan Kruezinga, general partner at Arthur Ventures and new Zartico board member. "Zartico is well positioned to accomplish this, as not only does it have the industry's most advanced analytics, but also the domain expertise to win the trust of tourism destinations across the country."
Zartico was founded by Darren Dunn (President), and Jay Kinghorn (CIO) and uses data intelligence, analytics, and visualizations to help destination tourism organizations make data-driven strategic and operational decisions. Sarah Lehman was recruited soon after as CEO.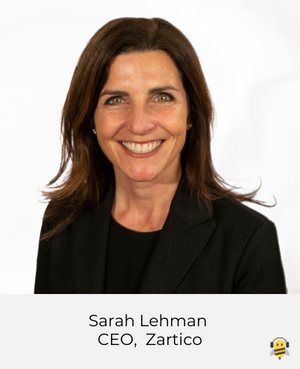 "We use big data and technology to solve tourism and destination's biggest and hardest challenges," explains Lehman. "Challenging problems include under tourism, over tourism, responsible tourism, trying to level load the tourism economy to have year round jobs and capacity within cities and rural destinations, and helping to ensure cities bring in the right visitor at the right time."
The genesis of the idea came from Kinghorn and Dunn. Kinghorn worked at the Utah office of tourism, and built a program to help manage all of the information and data that came in so the office could make better decisions. He saw a need for real time insights in tourism patterns. Dunn was traveling the world and saw the same needs on a global scale.
Before Zartico, Lehman was CEO of ENVE Composites, a sporting goods manufacturing company based in Ogden. In her eight and half years at the company, Lehman led ENVE Composites out of the brink of bankruptcy, grew it, and sold it to Amer Sports, staying on for two years to help integrate the company. Lehman was named CEO of the Year by Utah Business Magazine, Entrepreneur of the Year by Ernst & Young, and earned the Women in Technology Award for her leadership at ENVE.
While taking a career break, Lehman was recruited by Kinghorn and Dunn to come on as CEO. She decided to take the opportunity, with the encouragement of her children and husband.
"I wanted my kids to see that at fifty I could learn an entirely new industry and I could put myself out there and be really uncomfortable," says Lehman. "So I jumped, with the blessing of my teens and my husband. It's been a heck of a ride and I love the tech space, but it's an entirely new world. I feel like I'm drinking from the fire hose, but I feel like every day I get to go to school. It's awesome."
As it is a B2B software company focused on tourism data, the pandemic was a large obstacle. Like most B2B softwares, the team planned to sell Zartico at trade shows and conferences, but the company started in the midst of the pandemic and they needed a new way to promote the company.
Dunn and Dave Bahlman, CRO of Zartico, decided to go the unconventional route and, renting an RV, drove from San Francisco to Ocean City, Maryland, meeting potential clients on the road.
Driving 2,954 miles across the US, they set up trade shows in parking lots along the way, complete with a small tent and plants. Zartico launched right there on the road on a small computer and TV screen, with 42 different appointments. Since then, Zartico grew from three partners to over 180.
Zartico brings in large data sets that look at three main factors, visitor flow, visitor spend, and events. This anonymized data shows where visitors are going and spending money as well as analyzing what events they come for, i.g. basketball games, graduations, concerts, and shows. With this week's launch of 3.0 ZDOS®, the product will now feature a proprietary Integrated Data Model™ making new industry benchmarks and indices possible.
"We bring that insight and then we combine it and layer all this information together to help clients really understand who's here, where are they going, and where are they spending money," says Lehman. "In tourism, there's no cash register, per se. It's not like when someone walks into a store and runs their credit card, and the store knows exactly what they create in value. In tourism, you have to triangulate around the value of the visitor economy and learn how to manage it."
Beyond this concept, Zartico also focuses on the local community's well being. The company looks at and advises how to balance visitor experience with resident experience.
While visiting Venice, Lehman noticed the impact tourism had on the local community. "Residents have left that beautiful community to go elsewhere because of high rent and overcrowding," she says. "If we can affect that in some way, bring residents back, and put that local flavor back into that destination, we've done our job."
Striving for harmony in the tourism industry is just one way Zartico focuses on its core values of diversity, inclusion, and belonging. Looking internally, 55% of the company is female, a very high statistic for tech companies. For perspective, women make up only 23% of all tech jobs in Apple, Google, and Facebook, and only 20% in Microsoft.
"It is one of my highest priorities and missions to make this company a reflection of the world we live in –not the state we live in or our small little pockets – but the world," says Lehman. "So we are aggressively pursuing not only gender diversity, but ethnic diversity and sexual diversity. It's really one of our most important values."
Working in the tourism industry, Lehman believes, "you have to have a diversity lens" in order to make an impact in the industry. Traveling promotes human connection and prosperity, and Lehman understands that a company supporting the travel industry should have the same attitude.
Zartico's primary clients are government entities, destination marketing organizations (DMOs), that exist at the state and city level, as well as airports. There are applications beyond these markets and Zartico hopes to eventually expand to airports, stadiums, and large attractions.
Zartico currently covers the United States and Canada with an expansion into the Caribbean in the near future. Global expansion has been tempered because of Covid, but Lehman says, "we certainly expect to be a global company very quickly."
Previously, the company closed a small Seed round in August 2021 with participation from an undisclosed group of business owners and advisors.
"We want to be the destination operating system," says Lehman. "What I mean by that is, we want to be the command and control center to help these amazing communities manage their visitor economy. We want to look at how to manage and steward the visitor economy so that it improves the quality of life for our residents and improves our communities."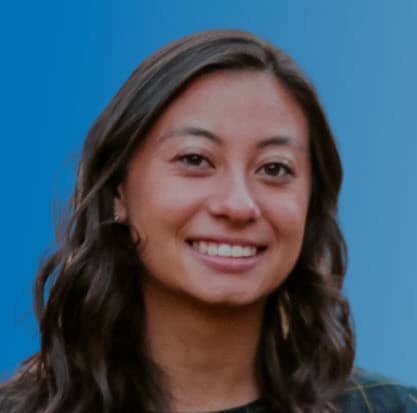 About the Author