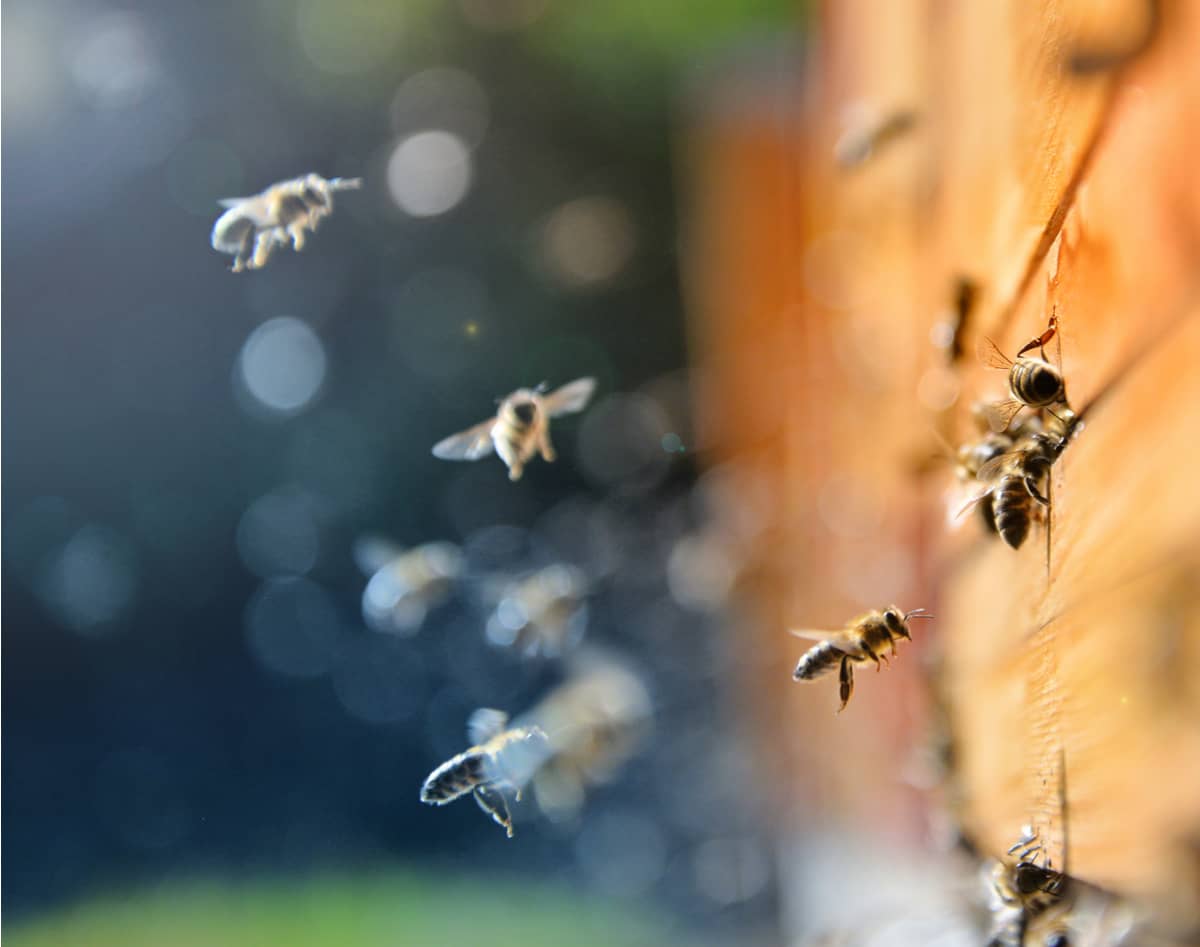 Buzzworthy - July 1, 2022
Bank of America Announces 2022 Salt Lake City Student Leaders
Bank of America announced on June 29, 2022, three Salt Lake City area high school juniors and seniors who were selected as Student Leaders. This program involves an eight-week paid summer internship providing students with first-hand experience in serving their communities in the areas of workforce skills, leadership, and civic engagement with local nonprofits, including Habitat for Humanity, Other Side Academy, and the International Rescue Committee. As part of the program, the selected students will earn $17 per hour and receive a Chromebook. This year, students will have the option to voluntarily participate in in-person activities as part of the internship.
Along with the Student Leaders program, Bank of America connects teens and young adults to paid jobs and internships across Northern Utah with the Salt Lake County Mayor's Office and the bank's own Financial Center Intern Program as part of its commitment to workforce development as a pathway to economic mobility.
The Class of 2022 Salt Lake City Bank of America Student Leaders are:
Anika Rao (West High School): Anika is an AP and honors student, pursuing her International Baccalaureate (IB) diploma. Among her achievements include being the youngest-ever editor-in-chief of West High's newspaper as well as founder and co-president of the school's Ethics Bowl Club. She has been a recipient of the Utah Lieutenant Governor's Volunteer Service Award Recipient for the past four years.
Diya Garg (Waterford School): Diya is an AP student and captain of the Lincoln Douglas debate team. During her sophomore year, she was the first-place winner at Richey Science Fair and also previously placed third in the National History Day Fair. Her Utah Mask Relief project oversaw the creation of 3,500 masks distributed to those in need.
Tanner Davis (Lone Peak High School): Tanner is an honors student, who embodies leadership characteristics including punctuality and collaboration. As an avid soccer player, he piloted a program encouraging the meetup of students with other teenagers who have disabilities to play together.
Started in 2004, the Student Leaders program recognizes 300 community-focused juniors and seniors from across the U.S. annually. Bank of America Student Leaders participate in a virtual Leadership Summit, delivered in partnership with the Close Up Foundation. The Summit will include opportunities to engage with congressional leaders, hear from leaders in civil and human rights and the Stanford University Young Democracy
Atomic and Bond Expand Partnership
Atomic FI and Bond Financial Technologies announced on June 30, 2022 an expansion of their existing partnership with the launch of Atomic's Repay solution. Repay makes it possible for users to make recurring payments such as monthly rent and loans into a series of smaller installments. The smaller repayments come from the user's wages instead of from their bank account, thereby helping them avoid the expense of taking out short-term loans or missing repayment dates.
Atomic will use Bond's embedded finance infrastructure to create and open and manage user bank accounts. Repay connects the payroll data while Bond opens a demand deposit account. Fractional deposit amounts are then calculated based on the due date, and Repay automatically makes a timely and transparent process that is constantly being monitored by the technology. Should an overpayment occur, it will be refunded to the user in under a week.
Headquartered in Salt Lake City, Atomic has raised more than $68 million in funding. As reported in TechBuzz, in March of this year Atomic raised a $40 million in Series B investment co-led by Mercato Partners and Greylock.
With offices in Salt Lake City and San Francisco, Bond raised a $32 million Series A in October 2020, an investment led by Coatue, a New York-based tech-focused hedge fund, and new investors Goldman Sachs, Mastercard, and B Capital.
Instructure Releases Annual State of Teaching and Learning in K-12 Report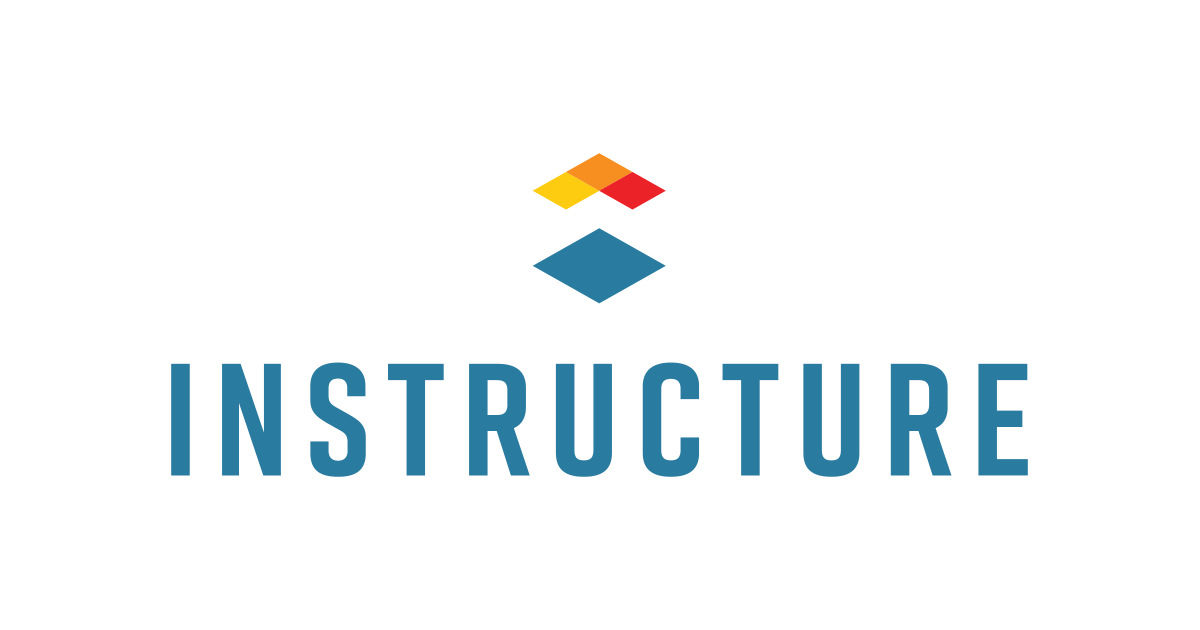 On June 27, 2022, Instructure (Salt Lake City) released its 2022 State of Teaching and Learning in K-12 research report. The report provides insight into the latest trends in K-12 education. Instructure produced the report in coordination with Hanover Research which conducted a March 2022 survey of 498 parents, 533 teachers and 378 school or district-level administrators.
A key finding is that parents may not understand how far behind students are academically from the impacts of the pandemic. A small share of parents (27%) believes their children have fallen behind significantly or majorly, whereas administrators and teachers are significantly more likely to believe so (51% and 62%, respectively). Similarly, parents don't seem to realize how much engagement has been impacted. Only half of parents (45%) say that maintaining engagement has been difficult compared to a large majority of administrators and teachers (77% and 81%, respectively.)
Other findings in the report include:
1. High-quality teaching is the key ingredient to high-quality learning.
Parents want to know that when their kids are in school, they're with teachers who care about their overall wellbeing and have the knowledge and resources to support their learning.
• 95% of parents and educators agree that student-teacher relationships are one of the most impactful social/emotional factors on student success. There is nearly universal consensus among administrators (97%) and teachers (98%).
• Nearly all administrators and teachers agree that high-quality staff (97% and 98%, respectively) and engaging instruction (96% and 97%, respectively) have the most impact on student success.
2. Student engagement is still the No. 1 measure of success.
Educators continue to find student engagement (94%) and attendance (91%) are the most important metrics for measuring student success and are expected to be the most important over the next year (73% and 66%, respectively) – findings consistent with 2021 respondents. At the same time, there is a renewed focus on academic student achievement. Technology that supports engagement continues to play an important role in teaching and learning.
3. Changes need to be made in the way we approach assessment.
While teachers and students continue to feel pressure around high-stakes standardized tests, their perceived value continues to decrease. While standardized test scores remain the least important measure of student success among educators and parents, their relative importance has increased since 2021. School districts are increasingly taking a balanced approach to assessment.
• In terms of measuring student success, respondents perceive standardized test scores as the least important among 14 factors, at only 37% (up from 29% in 2021).
• For parents, standardized test scores are the least important factor when assessing their child's success at 41%, a decrease of 22% from last year's study.
4. Both hybrid and digital teaching and learning are here to stay.
With the return to in-person learning, the continued use of technology in the classroom supports innovative pedagogical strategies that prepare students for 21st-century skills.
• 90% of parents, 91% of administrators and 94% of teachers agree that personalized instruction has an impact on student success. And 68% of parents believe technology is beneficial in providing access to individualized programs.
• Self-paced learning is also top of mind for many, with 84% of parents, 71% of administrators and 77% of teachers agreeing it's at least moderately impactful when it comes to success.
5. Strides are being made in achieving educational equity, but there's still work to do.
While the pandemic exposed many of the inequities in K-12 education, it also forced educators to address such inequities. Funding from the CARES and CRRSA COVID relief packages provided the funds needed to adopt technology that supports equitable learning experiences for all students.
• Funding to facilitate digital learning, (2021: 52% 2022 63%; increase of 11%) is expected to remain a top priority for future funding.
• Despite such funding, 20% of administrators and 31% of teachers still report that insufficient equipment or lack of access to devices is a top challenge or concern with technology solutions. Notably, the percentage of respondents reporting this concern decreased from 39% in 2021.
• While the majority of parents in 2021 expressed that their children received support from their district in the form of tools/devices (56%), the number dropped in 2022 to 44%.
6. Technology is no longer a "nice-to-have." It's essential to innovative K-12 pedagogy.
Technology's most important role and its principal benefits continue to be rooted in its ability to help recreate core classroom experiences like communication and high-quality instruction.
• 88% of respondents agree that the availability of technology has an impact on student success, while 86% believe the use of educational technology resources impacts success.
• Usage has increased for assessment management systems. Some 69% of administrators and 53% of teachers report using such a system in 2022, compared to only 41% of educators reporting the same in 2021.
• Parents assess tech to be similarly important to all aspects of the learning experience (67%-80%), but student and parent communication rank as most important (80, 79%, respectively).
For questions regarding the 2022 report or its underlying methodology or data, contact Instructure at studentsuccess@instructure.com.

Provo City Highlights Quality of Life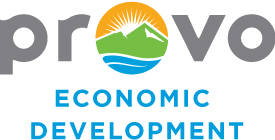 The City of Provo released its latest video promoting Provo's many desirable attributes, including in particular, its enviable access to outdoor recreation that improves quality of life of its residents and visitors.
In the video, released on June 22, 2022, Mayor Michelle Kaufusi and Economic Development Division Director, Keith Morey, extol Provo's advantages while rappelling down a rock wall. It is the latest video of a multi-part series of promotional videos highlighting Provo's recent accolades such as being listed by Gallup, The Milken Institute and Outside Magazine in recent years as one of the Best Places to Live.
V School Partners with Sustainable Startups and Meta to Offer Tech Training Scholarships to Women in Utah Valley
Sustainable Startups (Salt Lake City) and Meta (Menlo Park) have joined forces with V School (Salt Lake City) to provide one full-ride, $21,0000 scholarship and $1 million in partial scholarships to V School's online web development and UX/UI design programs. Applications are open now through November 1, 2022 and are available here. Winners will be announced on November 8, 2022.
V School's training programs are mastery-based, and graduation is contingent on students landing great jobs in their field, rather than merely completing coursework. According to one graduate, "V School feels like a one-of-a-kind community where their whole goal is to get you prepared for a job and do everything in their power to make you more marketable."
To be eligible for the full-ride You Belong in Tech Scholarship, a $21,000 value, applicants must be women residing in Utah Valley. The deadline is November 1, 2022. In addition, V School is offering $1 million in partial scholarships ($4,000 per student) to qualified applicants in the United States and Canada.
Impartner Receives Awards from G2 and Golden Bridge
Impartner (Salt Lake City), a channel management platform and Partner Relationship Management (PRM) provider, announced on June 29, 2022 that it was awarded four awards from G2, the a large software marketplace. The announcement from G2's Summer 2022 Report has Impartner winning first place in four categories: Mid-Market Partner Management Grid; Mid-Market Results Index; Mid-Market Relationship Index; and Leader on the TCMA Grid. Impartner has been ranked as a leader for seven consecutive quarters.
Companies achieve leader status by receiving positive reviews from verified business professionals compared to similar products in the category. A product must receive 10 or more reviews and five responses to each category-specific question for inclusion in the report. Impartner received 63 Reviews in Q2 and earned an average star rating of 4.6.
In early June, Impartner's PX PartnerExperience product also received a Gold Globee in the Technology Software category in the 14th Annual 2022 Golden Bridge Business and Innovation Awards. The annual Golden Bridge Awards program recognizes and honors products and services, innovations, case studies and successful deployments, customer satisfaction programs and more from every major industry in the world. Over 100 judges from around the world representing a wide spectrum of industry experts participated in the judging process.
Lassonde Entrepreneur Institute Tours

The Lassonde Entrepreneur Institute, a nationally ranked hub for student entrepreneurship and innovation at the University of Utah and an interdisciplinary division of the David Eccles School of Business, is offering tours of Lassonde Studios. The tours are mostly on Fridays, from 12:30 to 1:30pm, or they can be experienced virtually at any time. For more information or to register click here.
MX and Several Utah companies Recognized at 2022 Utah Innovation Awards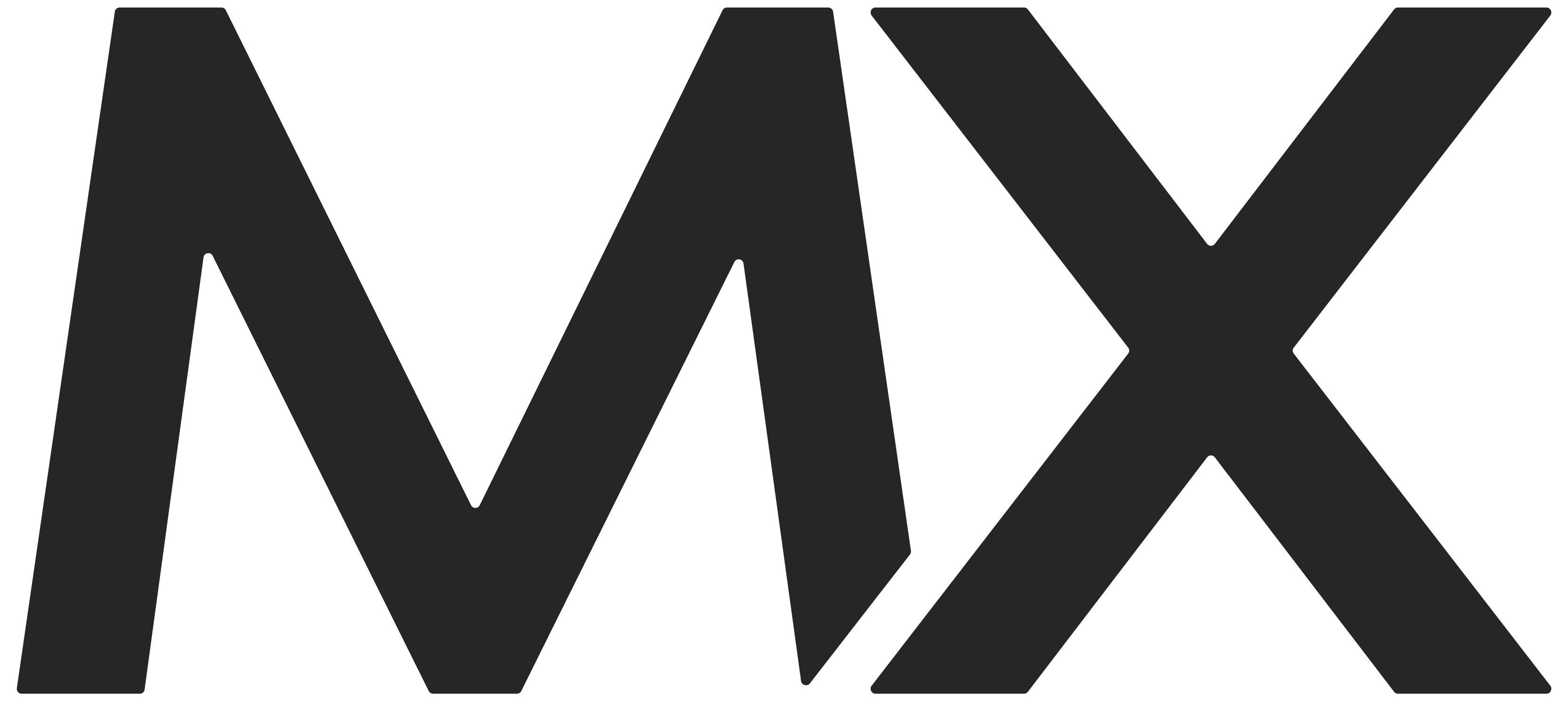 On June 30, 2022 MX (Lehi) was awarded one of the 2022 Utah Innovation Awards (second place in the Fintech category) for its 2021 launch of MXaccess, an open-finance application programming interface (API) platform for banks, credit unions, digital banks, and digital banking providers. MX' innovation is company's process for giving users the ability to see all their finances in one place online, a process known as financial account aggregation.
In partnership with Stoel Rives and Utah Business Magazine, the Utah Innovation Awards that took place on June 30, 2022 at the Grand America, recognize examples of innovation of dozens of Utah companies. Nominees are evaluated and voted on by leaders within Utah's business and academic communities in seven categories of innovation: company, individual, early-stage, commercialized, product, service, and process.
Several Utah companies received awards or honorable mentions including Intergalactic, Northrup Grumman, Converus, Emmersion.ai, Fluid Power Training Institute, Cureform, Ivy City Company, OCAVU, V School, Finicity, CoinZoom, Assure, Elphel, Spark XR, Merit Medical, Skull Candy, and many others.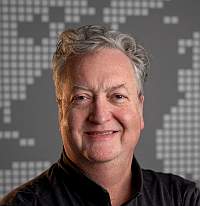 About the Author