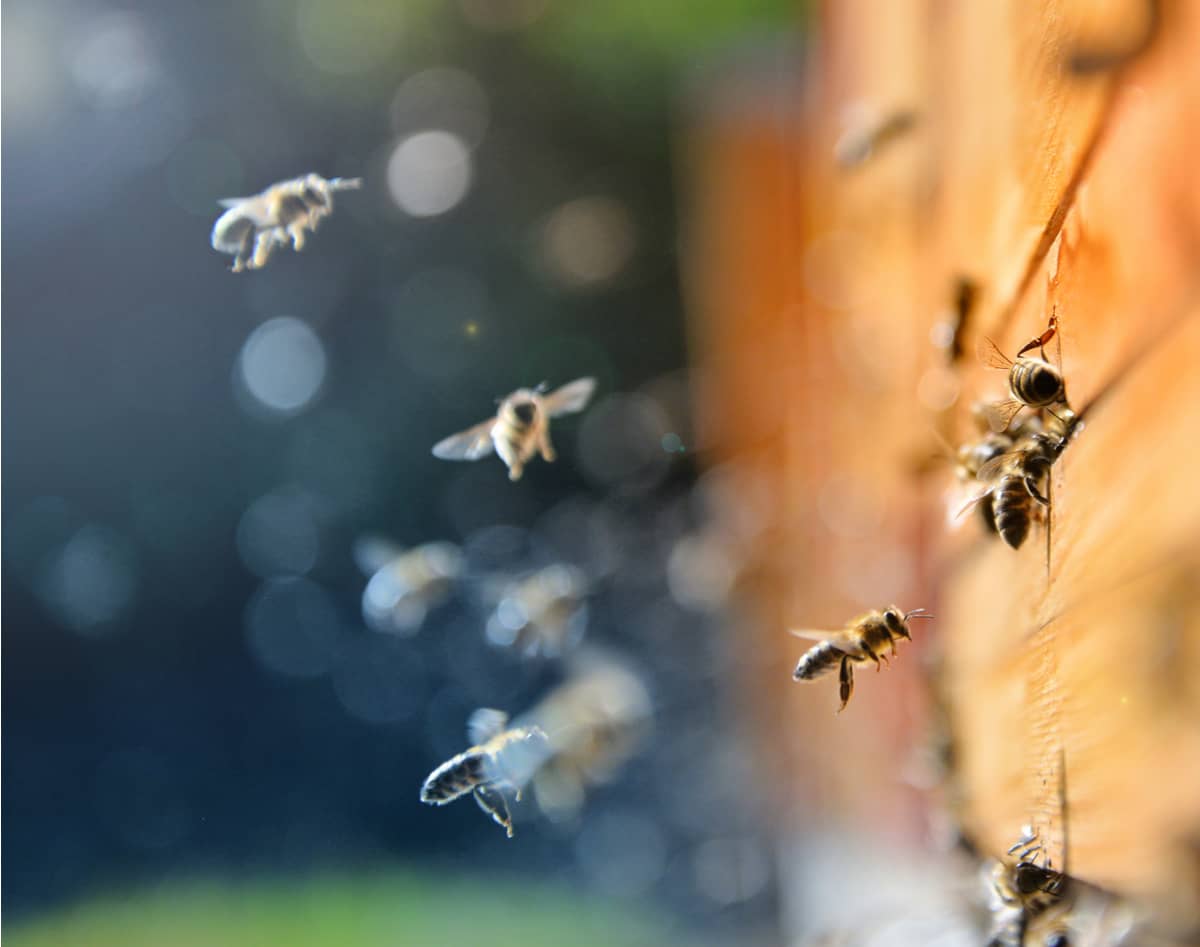 Buzzworthy - March 25, 2022
Salt Lake Chamber's Roadmap to Prosperity Coalition March Update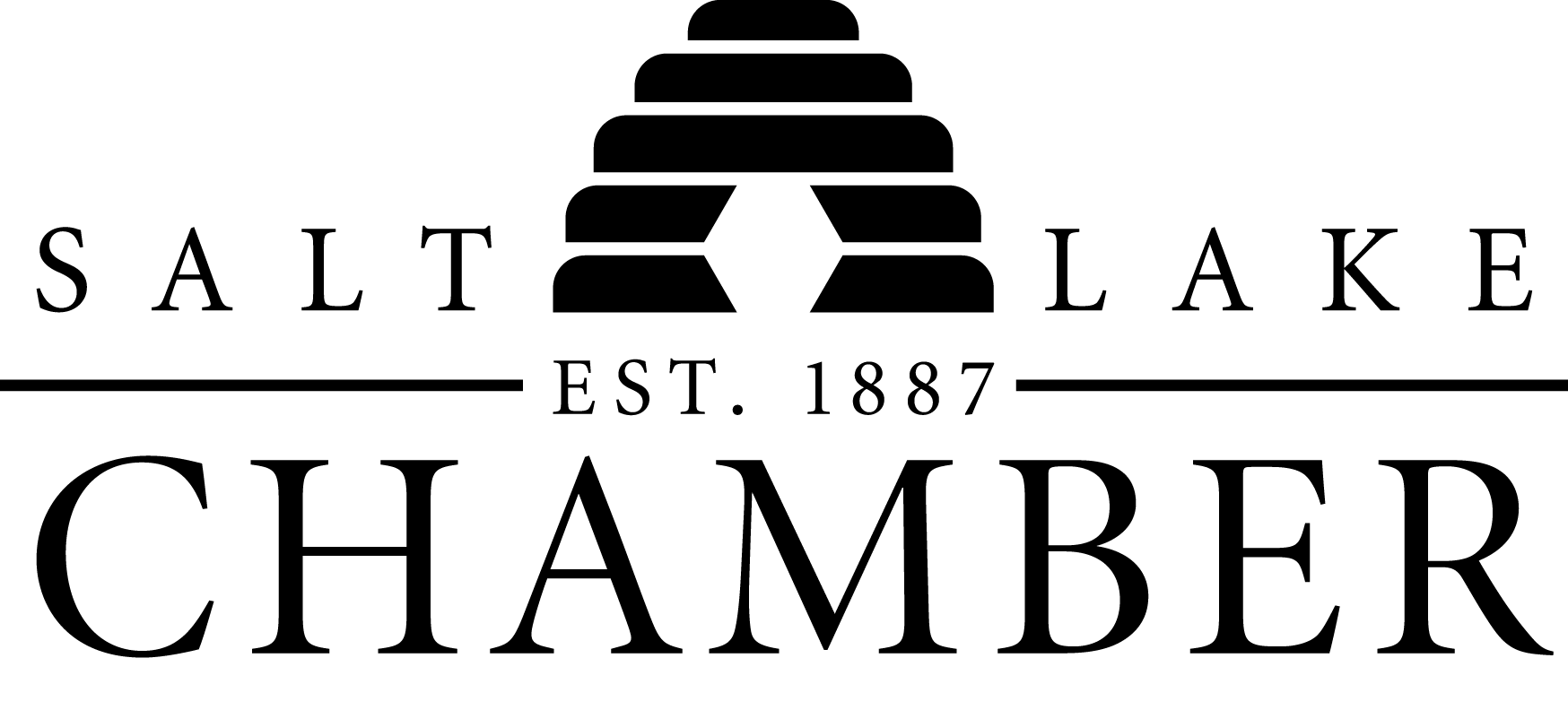 On March 25, 2022, the Salt Lake Chamber's Roadmap to Prosperity Coalition, in partnership with the Kem C. Gardner Policy Institute, has updated the Economic Dashboard for March 2022.
Three key insights stand out:
Utah's unemployment rate is lowest in the nation. Utah's February unemployment rate of 2.3% is the lowest in the nation, tied with Nebraska.
Utah home prices continue to rise. Utah's home prices have risen drastically over the last year with a median home sale price of $486,000 in January 2022.
Consumer Confidence increases in Utah. While Utah's consumer confidence has been in decline, January and February saw upticks in Utah while confidence nationwide continued to fall.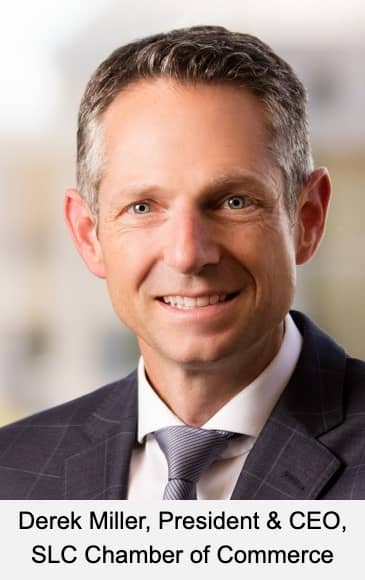 "Utah's consumer confidence continues to climb as the broader U.S. confidence dips for another month," said Derek Miller, president and CEO of the Salt Lake Chamber and Downtown Alliance. "This divergence falls in line with Utah's record unemployment rate and surging economy. Despite some headwinds, Utah's economic rebound has been broadening and gaining depth across industries. Thankfully, several structural factors are at play in our state to keep us leading the nation economically."
The Dashboard is updated monthly, providing essential insights, tracking ten timely and leading measures, and sharing pertinent indicators since the start of the pandemic. This provides leaders with critical and timely information to make informed decisions.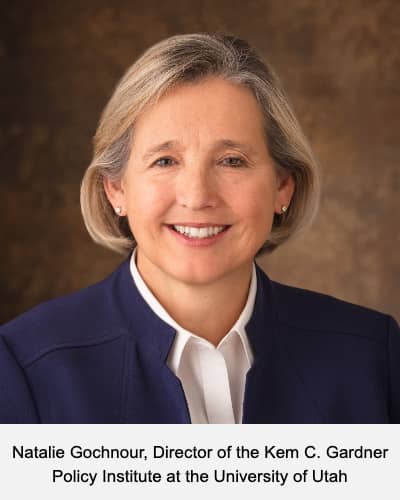 "This new economic dashboard highlights the positive effects of real job growth and returning consumer confidence," said Natalie Gochnour, director of the Kem C. Gardner Policy Institute. "Utah's economic resiliency continues to be a model for other states to follow. We now show no industries with job loss over the prior year and others like natural resources, have come roaring back. Our challenge now is to maintain this growing economic diversity and increasing consumer sentiment throughout the state."
The Roadmap to Prosperity Coalition is a business-led coalition, supported by the Salt Lake Chamber, focused on implementing and promoting economic prosperity. The Coalition is co-chaired by Mikelle Moore, SVP and Chief Community Health Officer, Intermountain Healthcare, and Scott Parson, CEO, Staker Parson Materials & Construction. Investors of the Coalition include Mountain America Credit Union, WCF Insurance, Clark and Christine Ivory Foundation, Deseret Management Corporation, Intermountain Healthcare, Staker Parson Materials & Construction, and Rio Tinto Kennecott.
Final Awards & Showcase Events for the 2022 UEC & HSUEC - Saturday, March 26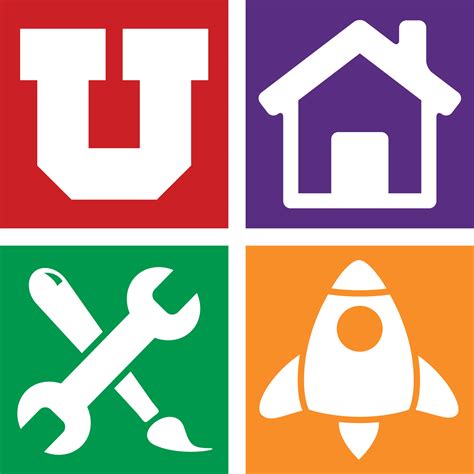 The Utah Entrepreneur Challenge (UEC) and High School Utah Entrepreneur Challenge (HSUEC) Final Awards & Showcase will take place on Saturday, March 26, at the University of Utah. The HSUEC event is 2-3:30 p.m., and UEC at 4-5:30 p.m. The finalist teams in these statewide programs will be competing for cash and prizes. No registration is required to attend the event.
The Utah Entrepreneur Challenge is one of the largest business-model competitions in the country and provides $60,000 in prizes, including a $20,000 grand prize. The High School Utah Entrepreneur Challenge is a business-idea competition and provides $30,000 in cash and scholarships. The competitions are managed by the Lassonde Entrepreneur Institute at the University of Utah and sponsored by Zions Bank.
The events will start with a public showcase, when attendees can meet the teams. That is followed by a brief presentation and awards ceremony. Everyone is welcome to attend the final events. Special guests include the finalist teams in both competitions and their friends and family. Visit the program websites to learn about the finalist teams.

The location of this event is Lassonde Studios, University of Utah, 1701 Student Life Way
Session Content from the 2022 Wilson Sonsini Entrepreneur and Investor Life Sciences Summit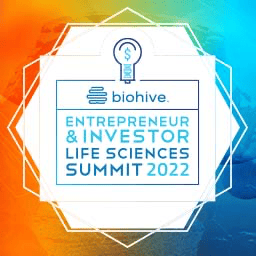 Content from the 2022 Wilson Sonsini Entrepreneur and Investor Life Sciences Summit is still available to watch on the Summit's streaming platform, including all session recordings and presentations from participating companies. The summit was presented by BioUtah, BioHive and the University of Utah PIVOT Center. Connect with any of the attendees and speakers, and view all of the exhibitors. If you weren't registered, you can access the content from the Summit by contacting Josel McCabe (josel@bioutah.org).
Natalie El-Deiry Named Director of Immigration and New American Integration

The Utah Governor's Office of Economic Opportunity has named Natalie El-Deiry as the director of immigration and new American integration.
El-Deiry will develop a statewide new Americans initiative and work in public-private partnerships to align relevant programs, emphasizing the integration of new Americans into Utah's workforce. During the 2021 legislative session, H.B. 404 was passed, which created the Utah Immigration Assistance Center, which El-Deiry will lead.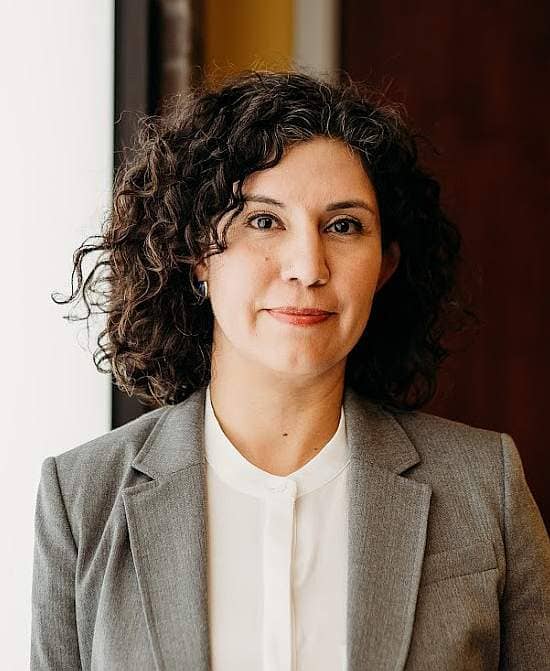 "We're excited for Natalie to be Go Utah's first-ever director of immigration and new American integration," said Dan Hemmert, the Economic Opportunity office's executive director. "She's highly qualified for this position. We look forward to connecting businesses and new Americans with needed resources and welcome Natalie to team Utah."
As the director of immigration and new American integration, El-Deiry will focus on immigration integration — the process of advancing economic mobility and social inclusion for new Americans. Her work will advance strategies and policies that meaningfully improve the quality of life for immigrants, help energize our economy, and strengthen Utah communities.
Before working at the Economic Opportunity office, El-Deiry was the executive director of the International Rescue Committee (IRC), where she was responsible for articulating and delivering on the IRC's vision and mission to serve over 2,000 refugees and new Americans annually while leading a staff of more than 100 Utah workers. Some of her previous working roles include deputy director of development and strategic initiatives at IRC and grants and contracts manager at the Colorado Department of Public Health and Environment.
At Colorado State University, El-Deiry completed her undergraduate degree in anthropology with a Spanish and Latin American studies minor. As an active member in her community, El-Deiry volunteers her time and expertise as a board member of the Utah Nonprofit Association and a community council member of the Salt Lake County Council of Diversity Affairs. El-Deiry is a first-generation Latina, the mother to two little boys, and enjoys spending time with her family on adventures around the great state of Utah.
WeRoc Boise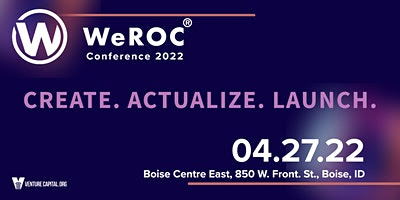 VentureCapital.Org is hosting WeROC (Women Entrepreneurs Realizing Opportunities for Capital) in Boise on April 27th, 2022, starting at 8:00am. The event will feature up to eight women-led startups pitching for investment capital and two-panel discussions on the Elements of a Great Pitch and Finding the Right Capital at the Right Time.
WeROC Panelists include Jenna Balch (Columbia Bank), Tim Cooley (Park City Angels), Jess Fuhrman (iWIT), Kirsten Holmberg (Platform Idaho), Tiana Hood (Ampleo), Sydnie Keddington (Kickstart Fund), Bill Kirth (Rectify Partners), Andy Scoggin (StageDotO), and Melanie Rubocki (Perkins Coie).
Early bird pricing ends midnight April 1st, 2022.
MX and Fiserv Enable Secure Consumer Financial Data Access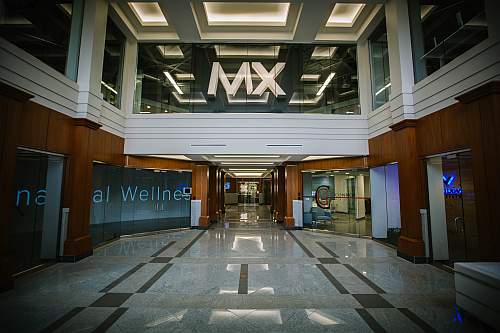 Fiserv, Inc. (Brookfield, Wisconsin) and MX (Lehi, Utah), announced on March 21, 2022 a partnership to better enable a more secure way for consumers to share their financial data with their favorite apps or services. MX is the first company to access tokenized consumer data via AllData Connect from Fiserv. AllData Connect provides Fiserv client financial institutions with a secure portal through which consumers can agree to share their financial data with third-party apps. AllData Connect issues an identifying token in place of the consumer's username and password, and the third party is then able to provide that token to the financial institution to access the consumer's data. This method of sharing data improves both consumer data access and security, important considerations in advancing the future of open financial ecosystems.
"Consumers expect to be able to access their financial data when and how they see fit, while financial institutions seek insights into which third parties their customers are accessing. Direct connections to financial information via modern APIs make this possible without compromising security," said Don Parker, Executive Vice President of Partnerships at MX. "Jointly, we are committed to building a more connected, frictionless, and secure financial ecosystem which will deliver the interactions customers seek."
Other news from MX:
The company just wrapped up its 11th annual FinTech Festival, a gathering of leaders and influencers across financial institutions and fintechs. See the company's blog for takeaways from the event on topics including Investing in Cryptocurrency: Know the Rules of the Game, Anything But the Weather: How to Create More Meaningful Connections, and topics of interest to those following crypto and fintech industry topics.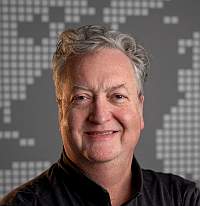 About the Author