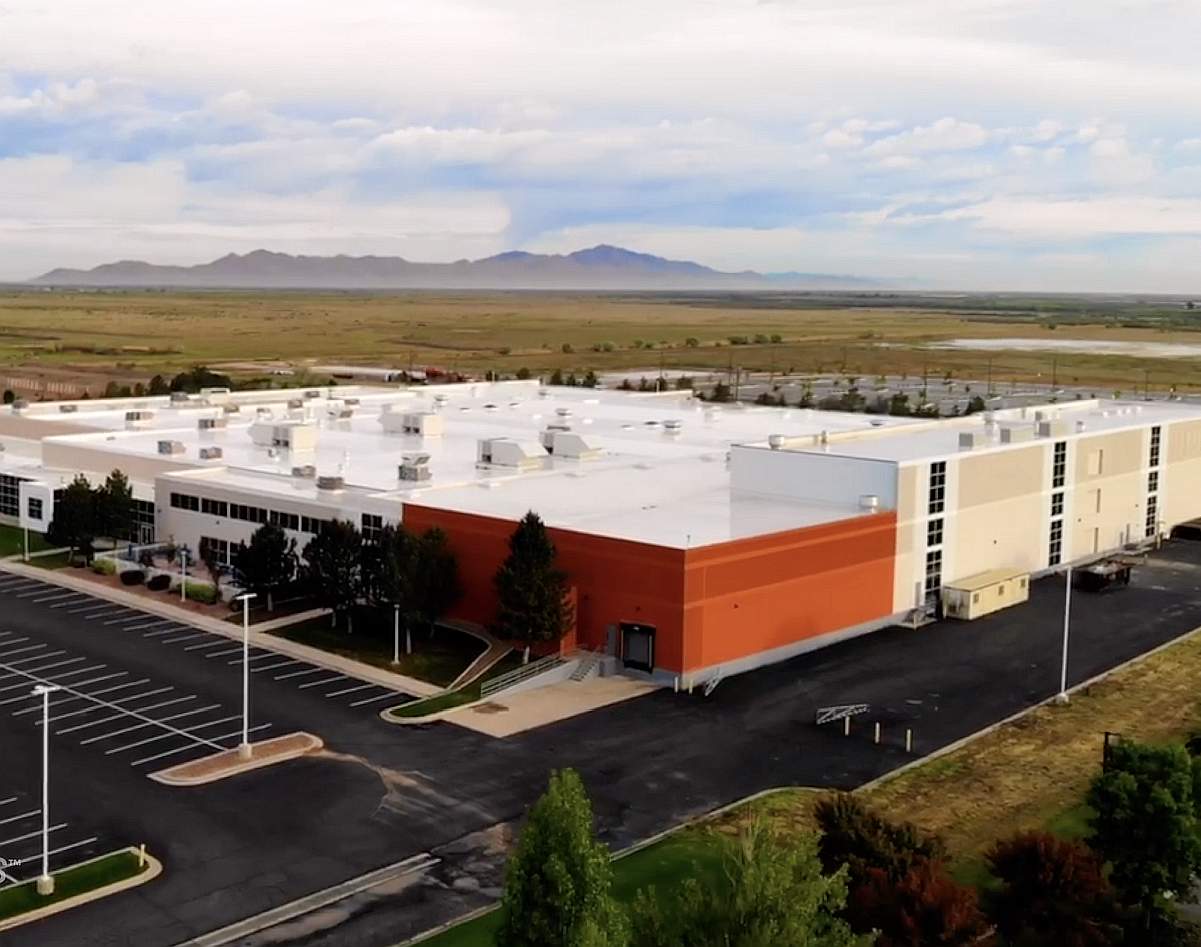 DiscGenics Receives Key FDA Designation
DiscGenics, Inc. today announced the U.S. Food and Drug Administration (FDA) has granted Regenerative Medicine Advanced Therapy (RMAT) designation to the company's Injectable Disc Cell Therapy (IDCT or rebonuputemcel), an injectable, allogeneic discogenic progenitor cell therapy for the treatment of symptomatic lumbar degenerative disc disease (DDD).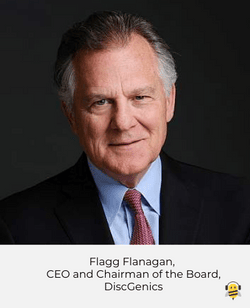 "This designation represents a critical validation of our novel approach to utilizing a manufactured live progenitor cell population derived from donated adult human intervertebral disc tissue to treat disc degeneration," said Flagg Flanagan, Chief Executive Officer and Chairman of the Board for DiscGenics. "As committed stewards of this technology, we look forward to partnering with the FDA to expedite our drug development program and to ultimately realizing the potential of IDCT to address the unmet medical needs of millions of patients with this painful and debilitating condition."
The RMAT designation is based on positive two-year clinical data from DiscGenics's first-in-human study of IDCT. As previously reported, the study demonstrated IDCT's potential to safely increase disc volume and provide rapid, durable improvements in low back pain, function, quality of life, and pain medication usage out to two years post-injection in patients with lumbar DDD.
Established under the 21st Century Cures Act, RMAT designation is a dedicated program designed to expedite the drug development and review processes for promising pipeline products, including cell therapies. An investigational cell therapy is eligible for RMAT designation if it is intended to treat, modify, reverse, or cure a serious or life-threatening disease or condition, and preliminary clinical evidence indicates that the drug or therapy has the potential to address unmet medical needs for that disease or condition. RMAT designation provides sponsors with intensive FDA guidance on efficient drug development, including the ability to discuss surrogate or intermediate endpoints, potential ways to support accelerated approval and satisfy post-approval requirements, potential priority review of the biologics license application (BLA), and other opportunities to expedite development and review.
The company says IDCT is the first and only product intended for spine care to receive this designation.
FDA also granted IDCT Fast Track designation in 2019, making RMAT the second special regulatory designation DiscGenics has received from the FDA. However, IDCT is still undergoing investigation and it has not been approved by the FDA or any other regulatory agency for human use. The RMAT designation is a key step towards full FDA approval.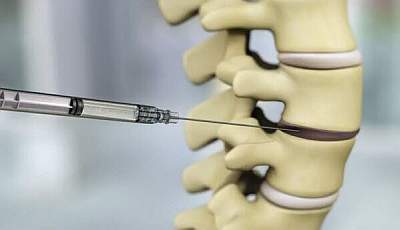 This week DiscGenics also announced positive two-year clinical data from its first-in-human clinical study of IDCT.
In the FDA-allowed prospective, randomized, double-blind, vehicle- and placebo-controlled, multicenter clinical study, high dose IDCT met the primary safety and efficacy endpoints and demonstrated statistically significant improvements in low back pain, function, quality of life, and disc volume, suggesting a regenerative effect following a single injection into the intervertebral disc.
The 60-subject study was designed to evaluate the safety and preliminary efficacy of IDCT for the treatment of symptomatic lumbar degenerative disc disease versus vehicle and saline controls. Subjects were enrolled at 13 centers across 12 states.
Some of the study's key findings include:
The primary safety endpoint of the study was achieved with no subjects in the IDCT treatment groups experiencing treatment-emergent serious adverse events (TESAEs).
The primary efficacy endpoint of the study was achieved, with statistically significant improvement in back pain scores by >30% as measured on a 100mm Visual Analog Scale (VAS) observed in the high dose IDCT group at 52 weeks (–62.79%, p=0.0005). A smaller, significant decrease in VAS was also observed in the vehicle group.
Clinically meaningful, statistically significant improvements in low back pain (VAS), function (ODI), and quality of life (EQ-5D) were observed by 12 weeks following intradiscal injection with high dose IDCT in subjects with symptomatic lumbar disc degeneration.
These clinical improvements were sustained at six months, one year, 1.5 years, and two years post-injection and statistically exceeded the Minimal Clinically Important Difference (MCID) in each respective outcome measure, which reflect changes following a clinical intervention that are meaningful for the patient.
In the low dose IDCT group (3,000,000 cell/mL; n=20), there was a trend in improvement of clinical outcomes, though inconsistent. While the vehicle control group (n=10) resulted in some pain relief, it was not associated with clinically meaningful improvements in function or quality of life. No consistent or durable statistically significant or clinically meaningful outcomes were observed in the saline placebo control group (n=10).
Statistically significant improvements in disc volume were also observed in the high dose IDCT group, where MRI imaging-derived mean change in disc volume increased steadily from baseline and reached statistical significance at Week 52 (249.01 mm3, p=0.0284) and Week 104 (402.1 mm3, p=0.028). In contrast, changes in disc volume for the control groups decreased, although not at a statistically significant level.
Importantly, the high dose IDCT treatment group was the only group in this study to show a decrease in both opioid and nonsteroidal anti-inflammatory drug (NSAID, e.g. aspirin, ibuprofen, etc.) use.
At 2 years, overall patient follow-up was 85.0%.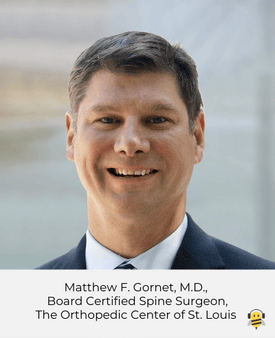 "These clinical results demonstrate the incredible potential of DiscGenics's IDCT to safely treat not only the pain and disability associated with DDD with a single injection, but also to address the underlying cause of the disease—the degenerating disc. This is unlike any treatment I have seen in 30 years of practice and unlike any treatment currently available on the market," said Matthew F. Gornet, M.D., Board Certified Spine Surgeon at The Orthopedic Center of St. Louis and top enroller in the IDCT study. "The improvements we observed in disc volume through MRI image analysis suggest DiscGenics's IDCT produces a regenerative effect within the degenerating disc which indicates the ability to halt and possibly reverse the progression of DDD."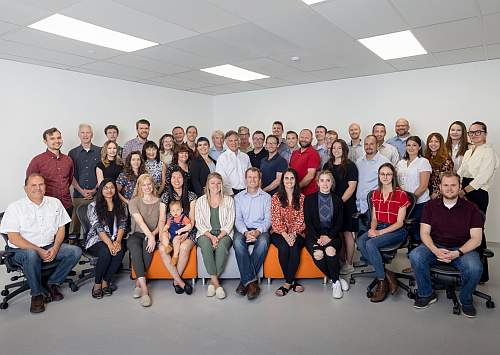 In October 2020, TechBuzz profiled DiscGenics when it raised a $50 million Series C investment.
DiscGenics is a privately held, clinical stage biopharmaceutical company focused on developing cell-based regenerative therapies that alleviate pain and restore function in patients with degenerative diseases of the spine, The company's first product candidate, IDCT (rebonuputemcel), is an allogeneic, injectable discogenic progenitor cell therapy for symptomatic, mild to moderate lumbar disc degeneration. IDCT is a mixture of live Discogenic Cells, which are a manufactured progenitor cell population derived from donated adult human intervertebral disc tissue, and a viscous carrier.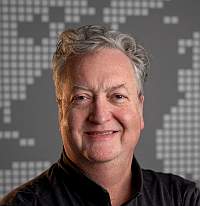 About the Author