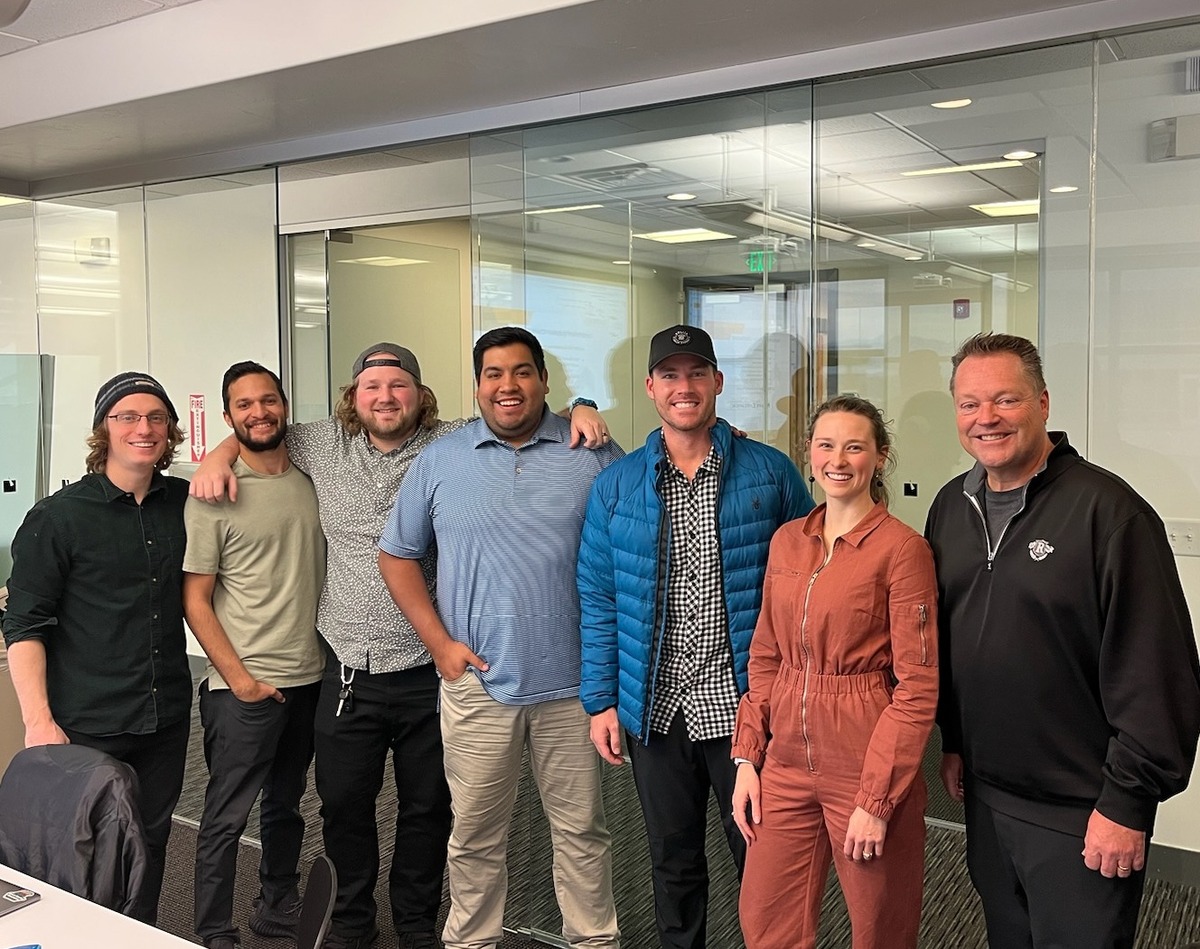 Baton Boosts Referrals to Pest Control Companies
By Robby Poffenberger
Pictured above: Phil Kirkeiner, Ben Pope, Cody Barbour, Jesse Martinez, Tyler Richards, Kylie Rowley, and John Richards
In 2019, Brigham Young University graduate Phil Kirkeiner was working at a Utah-based pest control company when he noticed a hole in the industry: a quality referral system.
At the time, he was working as a financial analyst for the company. He noticed they regularly lost customers for two reasons: customers needed services that the company didn't provide, like termite or wildlife removal, or they were moving out of the area.
Kirkeiner, who was once an aspiring musician, considers himself a creative person. So, he started looking for a creative solution.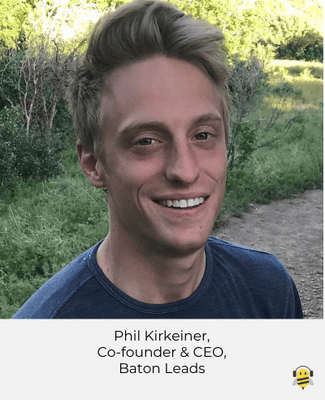 "I wanted to solve problems," Kirkeiner says, "And I started to think, 'I wonder if there's a business here—where I could connect companies together to pass customers to each other. Like passing the baton, when one company can't help, but someone else can.'"
Before building a company around that vision, he proved the concept in the most bootstrapping fashion.
In 2019, he attended PestWorld, one of the country's largest pest control conferences, but rather than paying expensive booth fees, he wore a Baton t-shirt and went around the conference talking to people as if he had a booth. He asked other companies about their needs and told them about Baton, his startup referral platform for pest control services, "as if it were real."
Kirkeiner followed Lean Startup methodology for gathering information about users' needs. The response he received encouraged him to take the concept to the next step. He recruited one of his best friends from college, Cody Barbour, to come aboard as a co-founder and COO.
Kirkeiner (CEO) launched Baton Leads Inc. in late October, 2019 as a customized lead generation marketplace. Barbour joined in 2021. Based in Draper, Utah, the platform now serves a network of over 300 pest and wildlife companies from around the country.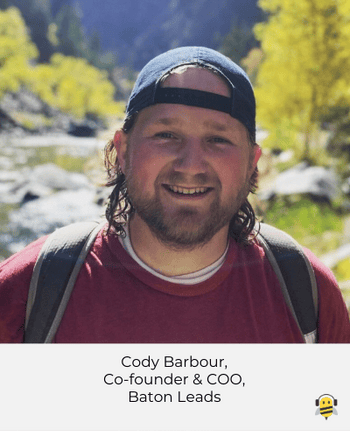 Customers sign up by preloading a refundable balance of $200 or so to their account before they can receive leads. Then they set up a profile where they share with other businesses how much they are willing to pay for a referral.
Baton Leads, Inc. uses local data to consult on pricing and ultimately takes a cut of whatever the referred company pays. They also collect customer surveys, which helps them compile data to measure the performance of individual companies so others in their marketplace can refer with confidence.
"In the service industry, reputation is everything," Kirkeiner says. "Even if someone's paying a whole bunch of money for a referral, these companies don't want to risk their reputation by referring to a company that will make them look bad. The harm would be much more damaging than the money they make from referring to that company."
This approach – to find out what businesses want and deliver it – shapes Barbour's business development efforts. When he and his team attend trade shows (with their own booth), they start by learning about other companies' services and asking about their needs.
"We start at these shows asking people about their services then say, 'Hey, you probably get a lot of calls for this other, related thing too, don't you? How would you feel about getting paid to refer those callers to companies that you can trust?' Then there's a light bulb that goes off in their head and it's like, 'Wait, I can do that?' And with Baton, yes, you can do that," Barbour says.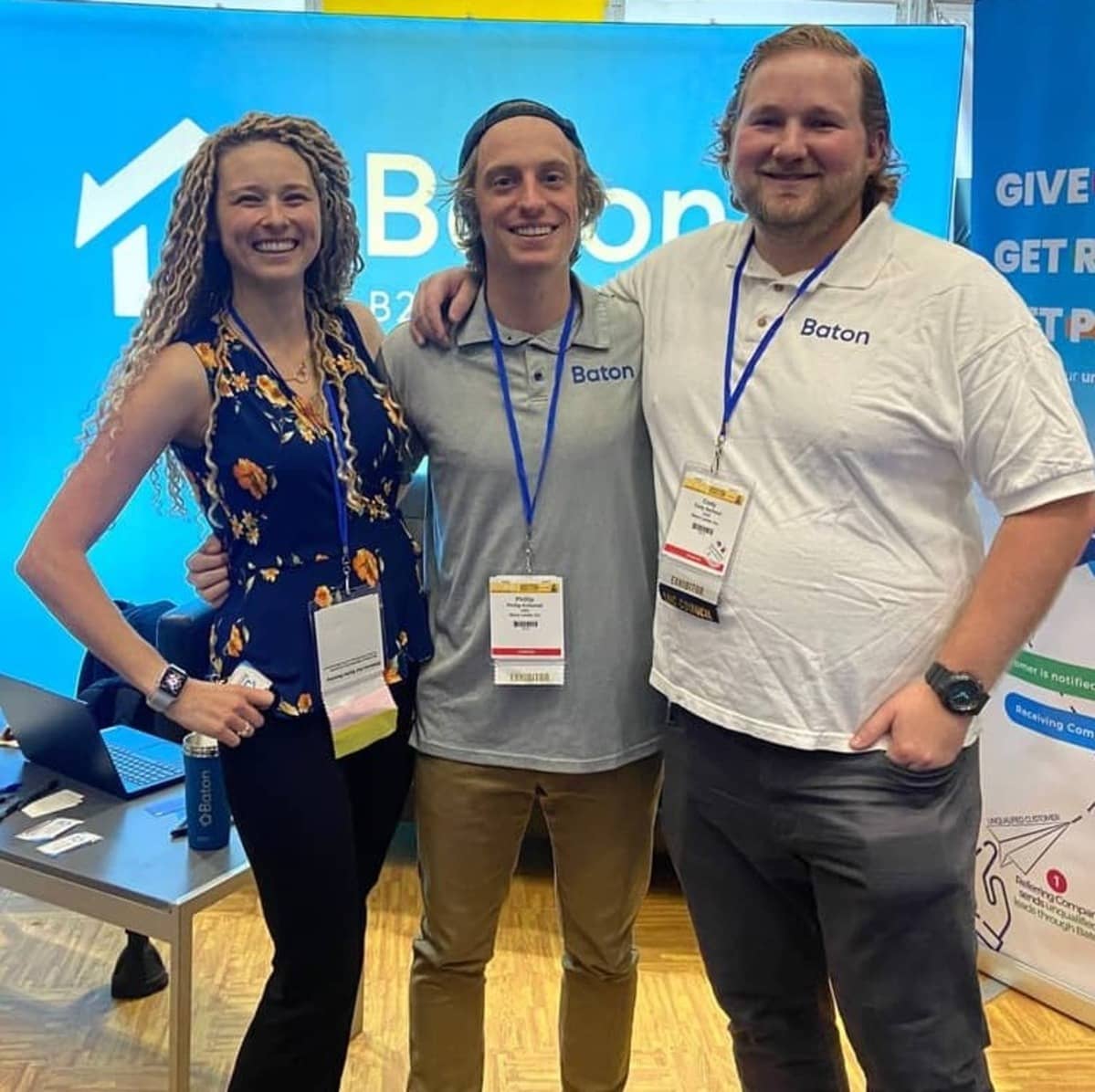 In order to drive engagement, however, he says it's important to find companies that are eager to send referrals, not just receive them. "Everybody wants leads," he says, "but not everybody can send leads."
The income companies receive for sending those referrals may offset the fees they pay to receive others, Barbour adds, which makes it a non-factor in the company's marketing budget. "It's almost a self-paid marketing program for [your business]," he says.
Kirkeiner says this approach appeals to companies they talk to on a number of levels, from customer satisfaction to reducing their online advertising costs.
"We ask, 'If there's a way you could easily connect to customers you can't service yourselves to other companies and get paid for it, is that interesting to you?' and everyone says 'yes.' Everyone wants to help their customer. Everyone wants to make money where they can, especially with the way marketing costs are going up, up, and up online."
The company initially found that offering referrals for customers who move was more difficult than referring companies with different services. After all, Kirkeiner says, "People can move anywhere." So it was important from the beginning to have a network of established service providers all over the country.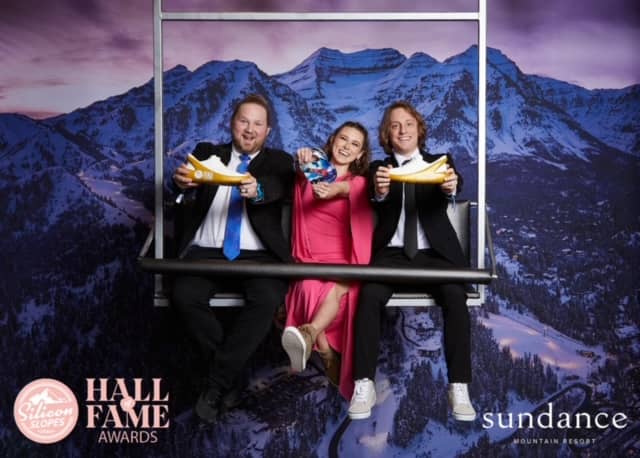 Currently, Baton's network includes over 300 companies, covering every U.S. state —although some areas have denser coverage than others, which affects referral pricing.
"It's a network effect," Kirkeiner says. "The more companies in an area, the more valuable and competitive people are getting to get referrals. So we have pockets where we have very dense coverage, but we do have nationwide coverage for everything in the pest control industry at this point."
Baton's usage has risen rapidly year-over-year: From $172,000 of referral money in 2021 to almost $900,000 in 2022. The company forecasts a three-times multiple from that in 2023.
In January the company was named Startup of the Year by Silicon Slopes.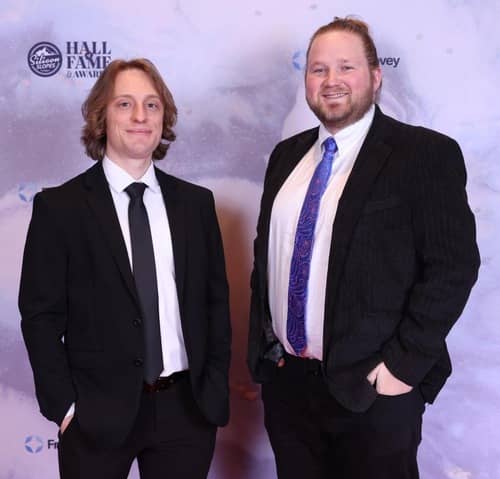 "We're honored to be recognized as one of Utah's top startups," said Kirkeiner. "Our mission has always been to help service companies grow their businesses through referrals, and this award is a testament to the hard work and dedication of our team and partners around the country."
Pre-seed investors include John and Tyler Richards' Startup Ignition Ventures. Richards says, "I met Phil when he was a freshman at BYU and I knew I was dealing with a winner from the start. He enrolled in our entrepreneur bootcamp and excelled at practicing lean startup principles. The sky is the limit for Phil, Cody, and the team."
Baton is currently focused on pest control referrals due to Kirkeiner's experience in the industry. But the co-founder says the principles that make Baton a thriving startup aren't exclusive to that field; HVAC, landscaping, plumbing and many other industries can benefit from Baton's B2B referral system.
"In the future, Baton is going to power referrals for all home services," says Kirkeiner. "Pest control is just the beginning."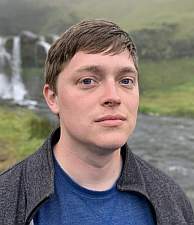 Robby is a business journalist interning at TechBuzz News. He began his career after high school at his hometown paper, the Tooele Transcript-Bulletin. Since then, he has been a copy editor at the Pulitzer Prize-winning Bismarck Tribune and served as editor of Utah Valley University's The Review. His work has appeared in Salt Lake City Weekly Magazine.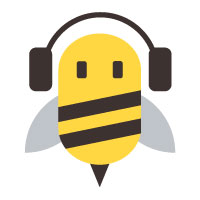 About the Author