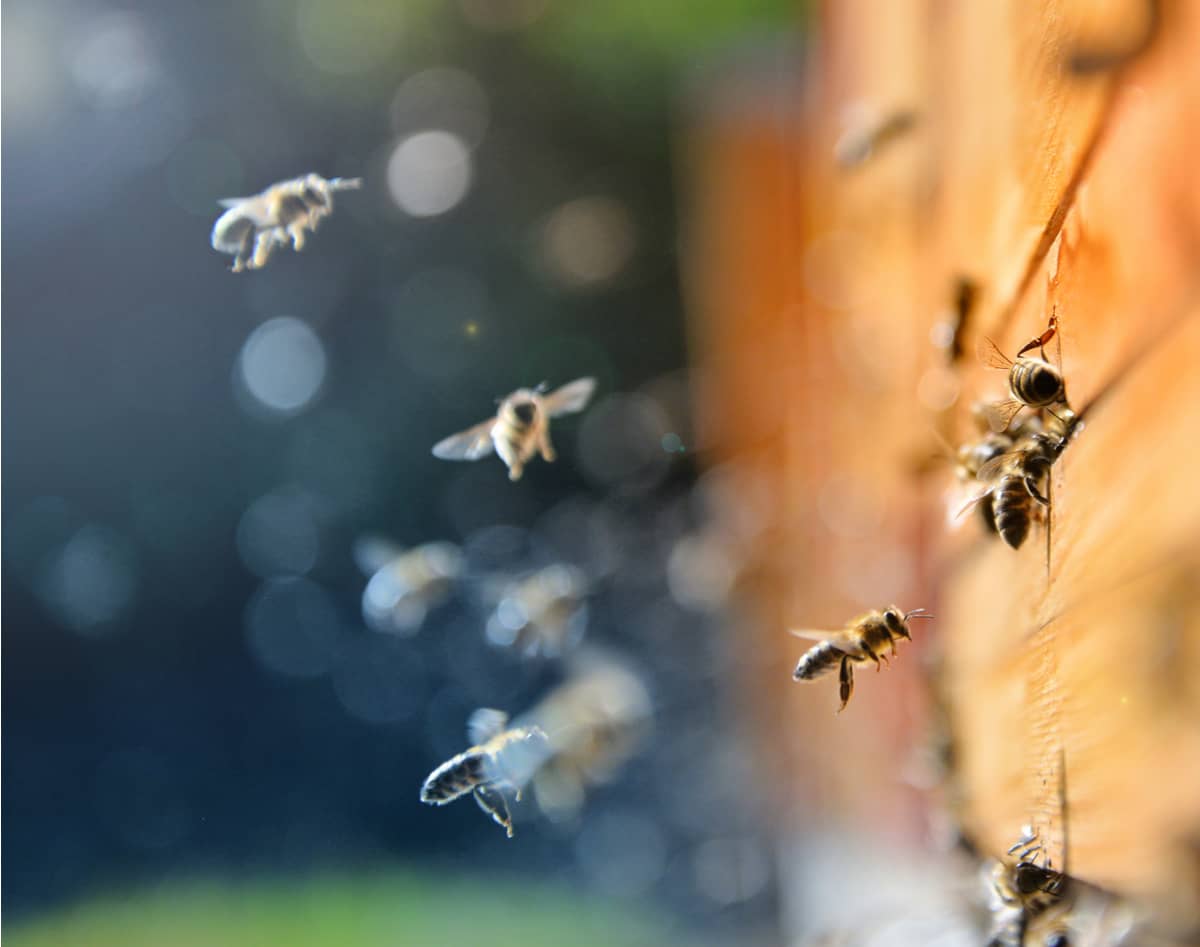 Buzzworthy - June 11, 2021
Mercato Announces Close of $100 Million Savory Fund II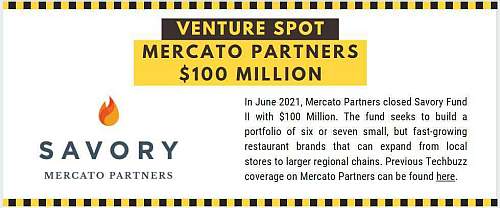 Salt Lake City investment firm, Mercato Partners, announced last week the closing of Savory II with $100 million. Savory is one of four funds managed by Mercato; it focuses on scaling restaurant brands, including local (and TechBuzz) favorites R&R, Mo' Bettas, and Swig. Fund I started a year ago, June 2020, when countless restaurants were closed during a dark time of the pandemic. Managing Director of the fund and restaurant entrepreneur, Andrew K. Smith, posted on June 2, "After four months of conversations with our incredible LPs, we saw a 72% conversion into Fund II after only 7 months from the closing of Fund I at $100 million. I am honored to work with such an amazing group of humans on a daily basis. My partnership with Greg Warnock is the greatest thing I have had in my career. One of the most intelligent investors of our time...We are ready for round II of incredible brands throughout the US. And if you are the founder of an incredible brand wanting to scale - we can't wait to meet you!"
Salt Lake Chamber's Economic Dashboard shows Strong Utah Recovery and High Consumer Confidence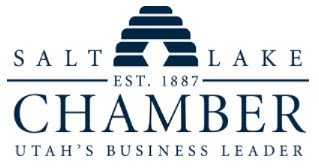 The Salt Lake Chamber's Roadmap to Recovery Coalition, in partnership with the Kem C. Gardner Policy Institute, updated its Economic Dashboard for June this past week. The dashboard tracks the state's path to economic recovery from the pandemic recession and provides context for decision-makers.
Three essential insights from this month's Roadmap to Recovery Dashboard include:
Utah's unemployment rate remains the lowest in the nation. Utah's April 2.8% unemployment rate ties for lowest in the nation with several other states. This unemployment rate mirrors pre-pandemic levels, and this month marks the eighth consecutive month of decline.
Utah sees two-year job growth. Job growth for April 2021 is compared to April 2019 due to the large declines seen in April 2020. Utah is one of only two states to see job growth by this comparison at 2.5%.
Utahns increase air travel. March and April 2021 show a significant jump in SLC International airport passengers. While not yet matching pre-pandemic travel, April 2021 surpassed 1.5 million passengers compared to less than 200,000 in April 2020.
"Utah's economic metrics continue to impress, most notably when it comes to job gains these past two years -- even through the pandemic -- as well as the state's consumer confidence, which is significantly higher than national trends," said Derek Miller, president and CEO of the Salt Lake Chamber and Downtown Alliance. "With unemployment this low there is a battle for talent and challenges associated with growth. But challenges related to progress are always better than challenges associated with decline, and I could not be more pleased about the progress Utah is making."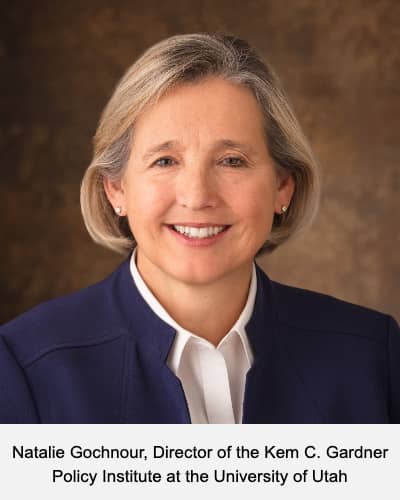 "This economic rebound continues to impress analysts and onlookers alike," said Natalie Gochnour, director of the Kem C. Gardner Policy Institute. "The mammoth jump in air travel compared to last April shows a travel industry that is on the cusp of recovery. As air travel returns, the derivative industries such as retail trade, restaurants and bars, lodging, and vehicle rentals will also 'take flight.' Coupled with falling unemployment numbers, Utah is in a position to place additional focus on an inclusive recovery, including investment in education, childcare, and small businesses."
The Dashboard is updated on a regular basis. It provides essential insights, tracks ten timely and leading measures, and shares pertinent indicators since the start of the pandemic.
Kiln announces 6th Coworking Space: Boise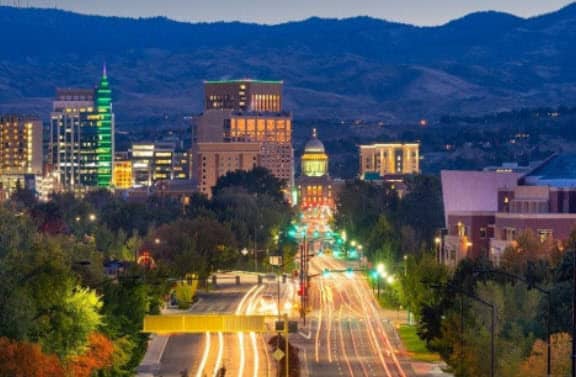 This week Kiln, a flex-office and coworking community catering to tech startups and small enterprise teams, officially announced plans to open Kiln Boise, its 6th location. In Winter 2021 Kiln Boise is set to open at 1120 S Rackham Way, Suite 300, Meridian, ID 83642. At the crossroads of Eagle Rd. and I-84, the 50,000 square-foot layout provides amenity rich, all-inclusive membership options for individuals, and teams ranging from 2-50.
Kiln Boise, built in partnership with Ball Ventures Ahlquist, will provide Boise entrepreneurs and creatives with a handcrafted, lifestyle-oriented workplace, shared desks for the transient worker on the move, and semi-customizable private offices for established brands. The facility's amenities include conference rooms, theatre space, a two-story open stairwell, a podcast studio and creative music area, private workout studio, and phone booths. Wellness studios, the kitchen, greenery, and sustainable architectural features are designed to support total wellness and performance.
"If there's one self-actualizing trend that the startup world has taught us over the last few years, it's that you don't have to be in or near Silicon Valley to succeed," said Arian Lewis, CEO and Co-founder of Kiln. "In fact, more and more teams are leaving the Bay Area and northwestern giants like Seattle and Portland in pursuit of Boise's hip environment, lower cost of living, and increased proximity to nature. Boise's growing startup ecosystem is the result of targeted work by local leaders to broaden the talent pipeline and increase access to capital."
The population of Boise and adjacent communities has grown by nearly 20% throughout the last decade. Inc. Magazine said of Boise: "Long known for its cool vibe, the Idaho capital is challenging Seattle and Portland as a hotspot for entrepreneurs."
The Shop opens new 30,000 sq foot Coworking Space in downtown Salt Lake City.
Coworking space in Utah is hot right now. The latest one to hit the scene is The Shop, which claims to be the greenest coworking space in Salt Lake City with 100% of its electricity coming from solar. The Shop is a coworking location in downtown Salt Lake City located at 350 East 400 South. It includes rooftop space for unique events, modern architecture, local artwork throughout, and a central location with easy access to local shops, restaurants and the Trax line.
See a virtual tour on the Shop's website.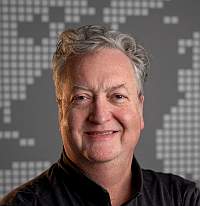 About the Author