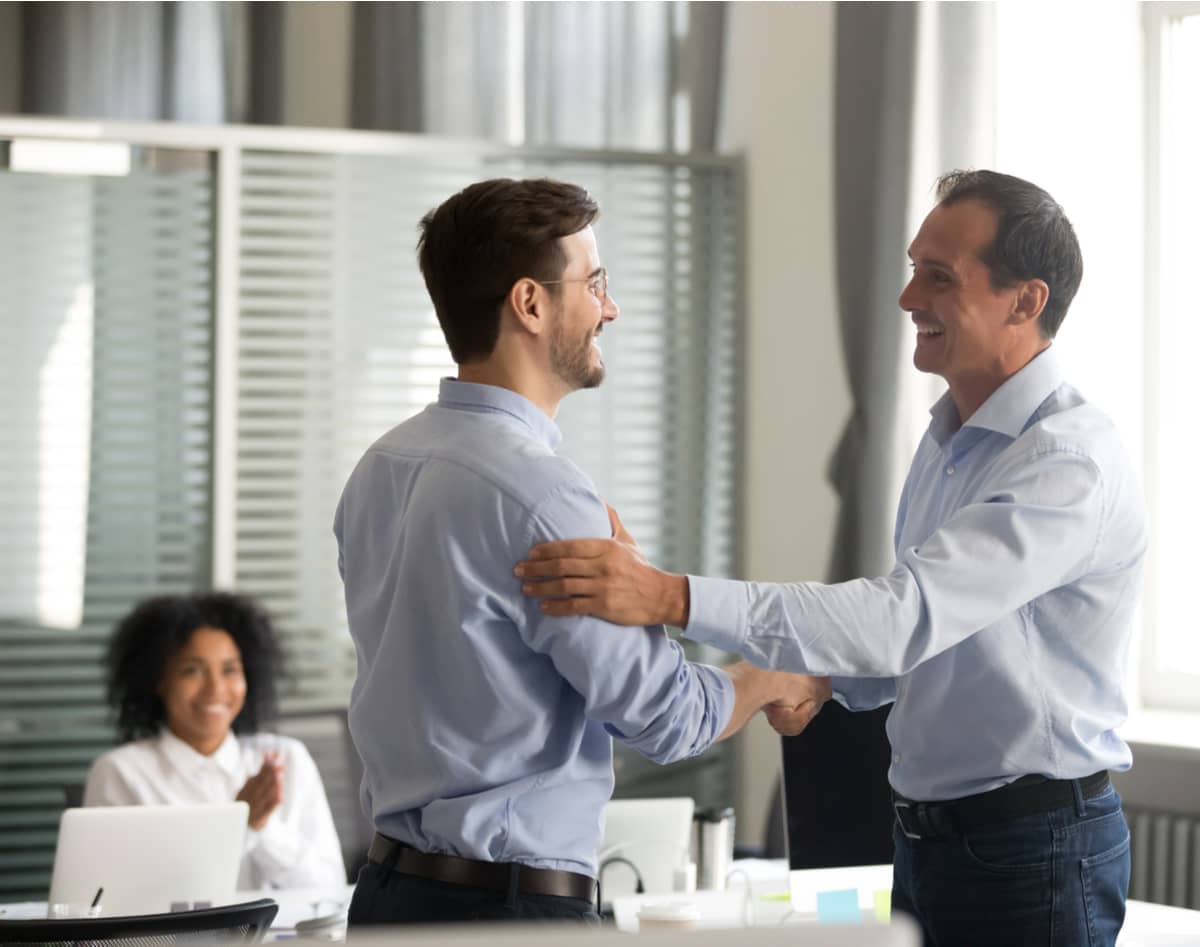 Journeyfront Raises a $13.4 Million Series A
On Thanksgiving Day Journeyfront, an American Fork hiring software company, closed a $13.4 Million Series A investment round. The round was led by Elevation Capital (India and Salt Lake City), with participation from Orchard Ventures (Utah) and Connetic Ventures (Kentucky). Several individual investors also participated in the round: Brad Bonham, CEO of Walker Edison, Dave Grow, President of Lucid Software, Ryan Westwood, CEO of Simplus, and Simon Chan, Founder of Salesforce-acquired Prediction IQ; Matt Marsh and Brian Gornick, Co-Founders and Managing Partners of Charles Thayne Capital; Thomas Lehrman, Managing Partner of Teamworthy Ventures; and Bart Skalla, CFO of Revroad.
Journeyfront currently offers one main product, a hiring software helping companies to evaluate whether applicants will be satisfied and successful in the jobs they are applying for.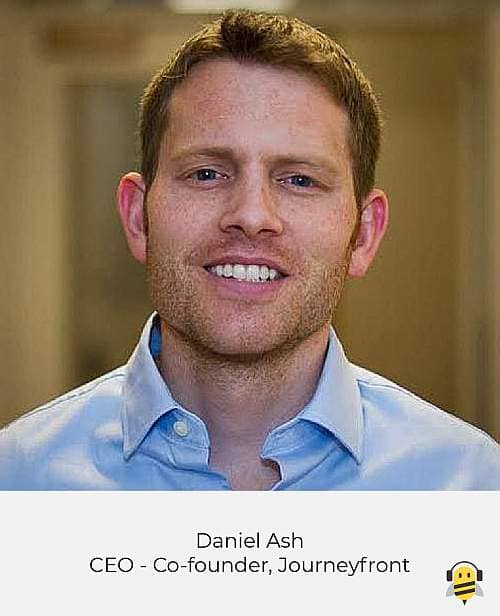 "There are as many different hiring processes as there are companies out there," says Ash. "What we built Journeyfront to do is help companies improve the accuracy of their hiring process, no matter their specific challenges. We have modules that will help automate the screening process or just make interviews better. Ultimately, our goal is to help companies hire the right people for the right jobs and if we do that right, companies and individuals both win."
Ash has ruminated on the idea of Journeyfront since he was ten years old. He watched his dad move from job to job without satisfaction, switching jobs 15 - 20 different times. These moves were not hops from one similar company to another, but large leaps between vastly different careers. He worked as a farmer, a flight attendant, a tour guide, a lawyer, a public defender, a real estate agent, a broker, a business owner, a lobbyist and a judge. Finally at the age of 65, Ash's dad found a passion in politics as a politician. But even then, he says he wishes he had become a doctor.
"There's got to be a better way for people to spend years, if not their entire lives, in jobs they don't fit." says Ash. "When I started my career, I was deeply troubled that this would be my fate also."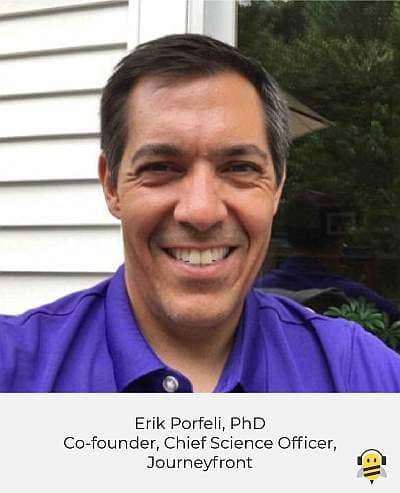 After pursuing careers in consulting and private equity, Ash realized he wanted to do something more entrepreneurial starting with solving a problem he was very familiar with. He co-founded Journeyfront in 2016 with Nick Lyon, who he met on AngelList, and Eric Porfeli, the current Chair of the Human Science Department at Ohio State who Ash was introduced to through a chain of other professors.
Being passionate about the mission did not stop the Journeyfront team from having major setbacks. In 2017, Journeyfront lost a few of its earliest customers. The team used that feedback to step back and evaluate whether what they were building was truly the right solution for this problem. They ended up rebuilding the entire platform, which included rewriting every line of code over the course of 2018. While 2019 started slow they learned how to sell the new platform, soon business began to pick up. Then came Covid. As was the case for many companies, the pandemic paused much of the momentum Journeyfront had built.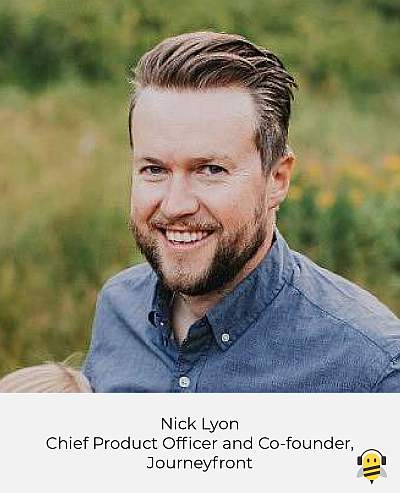 "COVID-19 brought obvious uncertainty, but we decided to just double down and focus on continuing to improve," says Ash. "We started to get our momentum back in Q4 2020, where we had our best quarter ever by two or three times. We have consecutively had our 'best quarter ever' since as we've found more and more companies that are a fit for our product."
Most of Journeyfront's customers are medium-sized organizations or larger with over 500 employees. The company has traction with customers that hire regularly for the same roles over and over again, such as sales, customer service agents, or warehouse roles. Franklin Covey, Workfront, Adobe, USANA, doTERRA, Costa Vida, Truhearing, and UVU are some of Journeyfront's clients in Utah. Utah made up about 25% of the company's revenue in 2020.
The $13.4 million will go towards expanding headcount across every department, as Ash plans to triple Journeyfront's staff. It will also go towards sales and marketing and enhancements to the product. That includes investment in new products to be announced around the end of Q1 2022.
"Not to be cheesy, but our team believes we're solving this problem for the world," says Ash. "If we really want to unleash human potential and fulfillment, we have to crack the code on what constitutes job fit and we want Journeyfront to be a force for helping companies do that. This funding will certainly help get us there."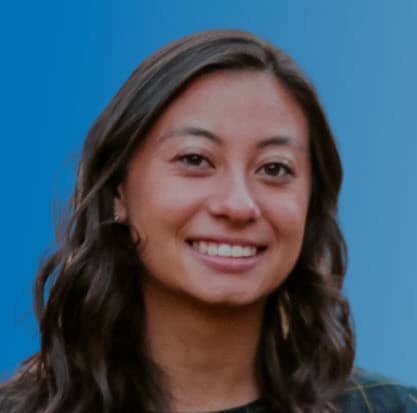 About the Author