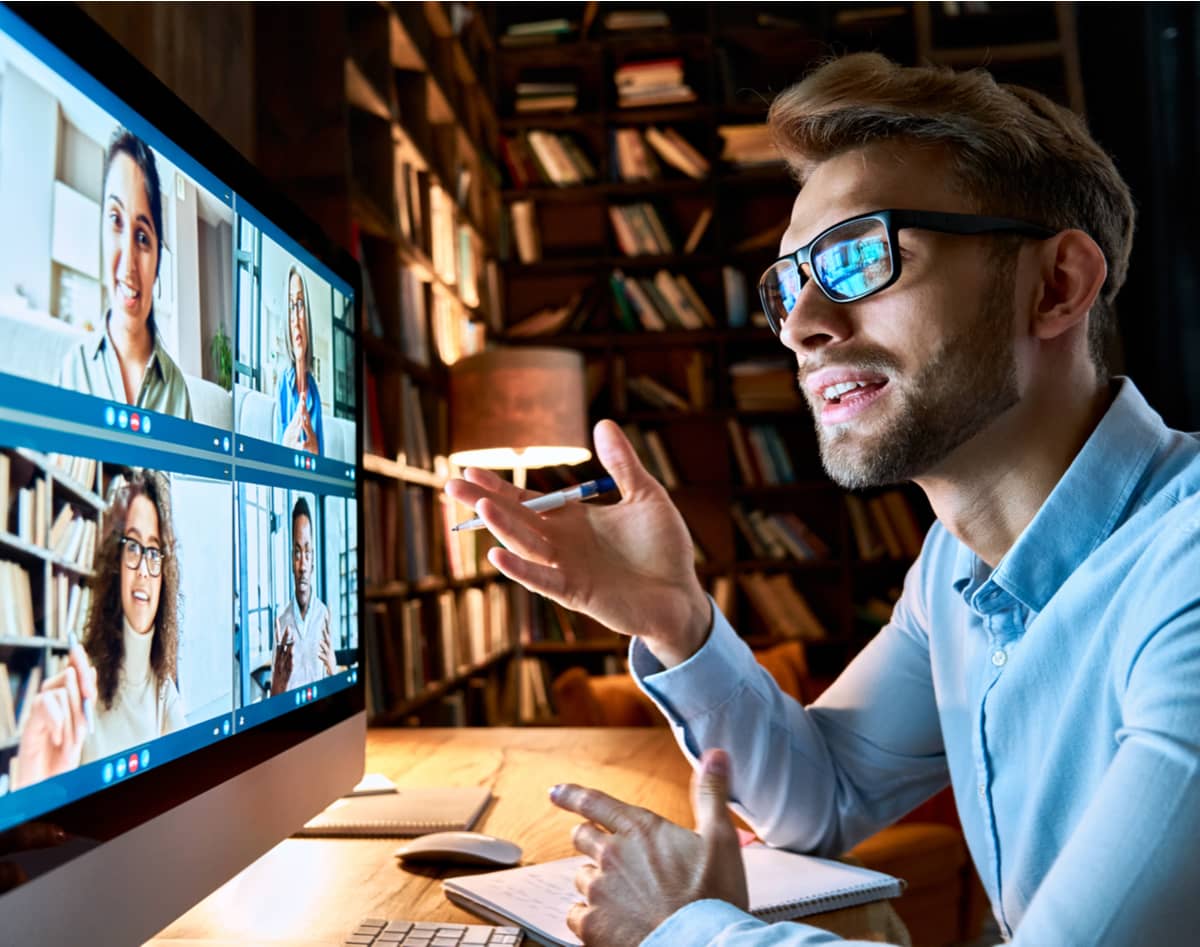 Leland Raises a $4 Million Seed Round to Expand Educational Coaching Marketplace
Today Leland, based in Stanford, CA and Lehi, UT announced a $4 million Seed Round led by Contrary Capital (San Francisco). Other investors included Peterson Ventures (Salt Lake City), FJ Labs (New York), Goodwater Capital (San Francisco), and Next Play Ventures (Menlo Park) led by former CEO of LinkedIn, Jeff Weiner.
Founded in February 2021, Leland started as a coaching marketplace for future MBA students looking to get into the top MBA programs in the nation. With the Seed Round, Leland is expanding coaching categories, adding more coaches who specialize in undergrad admissions, career coaching, and other types of educational coaching.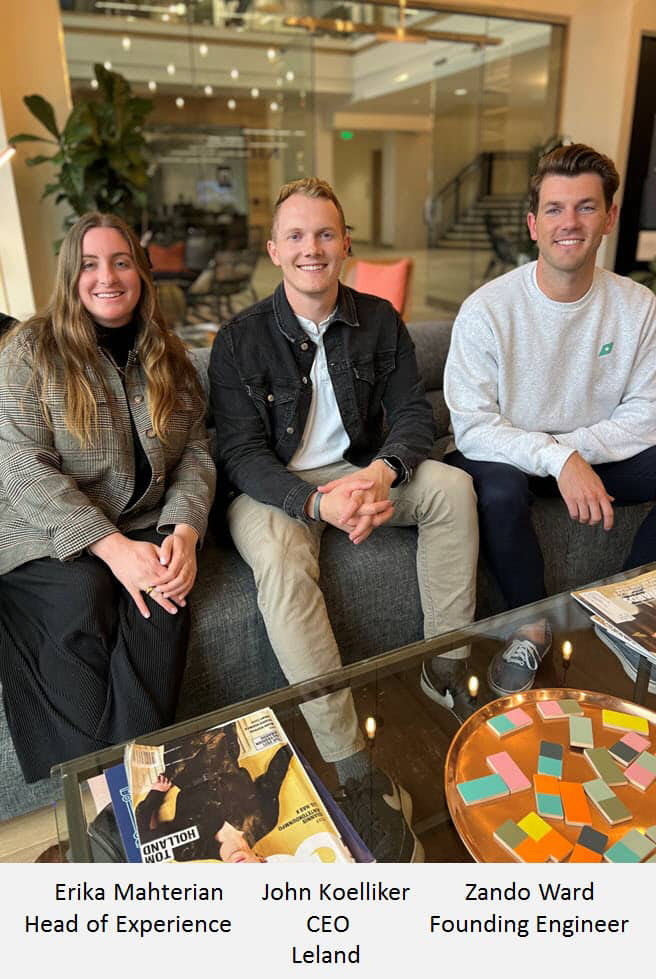 "Our first category, MBA, was really helpful in getting off the ground quickly and growing our supply side of coaches with a wealth of expertise," says John Koelliker, Founder and CEO of Leland. Now, with the seed round of funding, Leland can expand into other areas of coaching.
Koelliker worked in multiple people centric marketplace businesses before founding Leland. As an intern he worked with Uber in product strategy and moved on to working for LinkedIn as a product manager. Next he worked for a startup company called Curated as the growth product manager. Besides these companies, Koelliker was BYU's founding partner of Contrary Capital, and worked as an analyst with both Peterson Ventures and Album VC.
As a senior at BYU, Koelliker applied and got into the business programs at both Harvard and Stanford. Because he was accepted into two highly competitive programs, Koelliker naturally started helping other students with applications.
His side hustle soon turned into a consulting firm, Deferred MBA Consulting where Koelliker created both free and payable content for aspiring MBA students. Deferred MBA Consulting laid the foundation for Leland.
"I wanted to work on something that helped people reach their full potential," says Koelliker. " I'm the oldest of five siblings in my family, so I feel like I've always cared about helping people reach their goals. As I was thinking about different things I was passionate about, I realized that I had been working on the idea for Leland all along, and I hadn't even realized it."
Leland combines helping people reach their full potential with a people centric marketplace business and coaching. Three things Koelliker understands well.
Leland's platform launched July 2021 as an MVP. Much like Koelliker's first consulting firm, it helped students apply to top MBA programs. But at Leland, coaches come to the platform separately. They set their own schedule and hourly rates, based on skill set and experience. Newer coaches charge between $30-$40 while coaches who are former admissions officers at the top programs in the world charge between $200-$300. Students come to the platform and input what they need help with and their price range, then Leland matches students with an affordable coach who can help them specifically.
Leland recently introduced small classes where 4-8 students can meet with one coach about a specific topic. This allows students to split the cost of a coach's time and still gain the assistance and coaching they need.
Affordability and accessibility are important values at Leland. A typical MBA admissions consulting firm would be nine or ten thousand dollars while Leland could be three to five times cheaper, depending on the coach and student's needs.
"A big part of what we're trying to do is make coaching more affordable and accessible. We still have people that will spend a lot of money and pay for the absolute best," says Koelliker. "But we get a lot of folks that just wouldn't be able to afford it otherwise. By creating a marketplace, we ended up with more opportunities to make coaching pretty heavily discounted and even completely free."
Everything is coordinated on the Leland platform except the actual classes, which are on Zoom. Leland also has a thriving Slack community. "People share when they get acceptances in this community," explains Koelliker. "The days that schools release decisions, it's blowing up with good news and everyone's celebrating. That's a fun way to celebrate from a community standpoint."
Leland has helped more than 250 students and has 100 coaches on the platform.
With the MVP launch in July 2021, Leland also closed a Pre-Seed round of 1.1 million led by Contrary Capital and Peterson Ventures. Angel investors, Joseph Woodbury (Neighbor) and Todd Petersen (Vivint) also participated in the pre-seed round.
With the Seed funds Leland plans to expand from 10 employees to 15-20 in the next six months, building out operations on both the coaching and customer sides.
"This year will be our first full year as a company and will give us an idea of how big this can really be," says Koelliker. That'll be really helpful, but we are growing quickly and things are going well."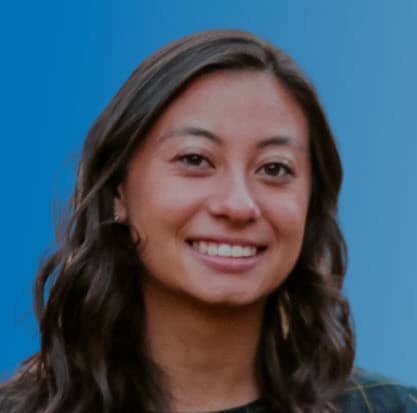 About the Author