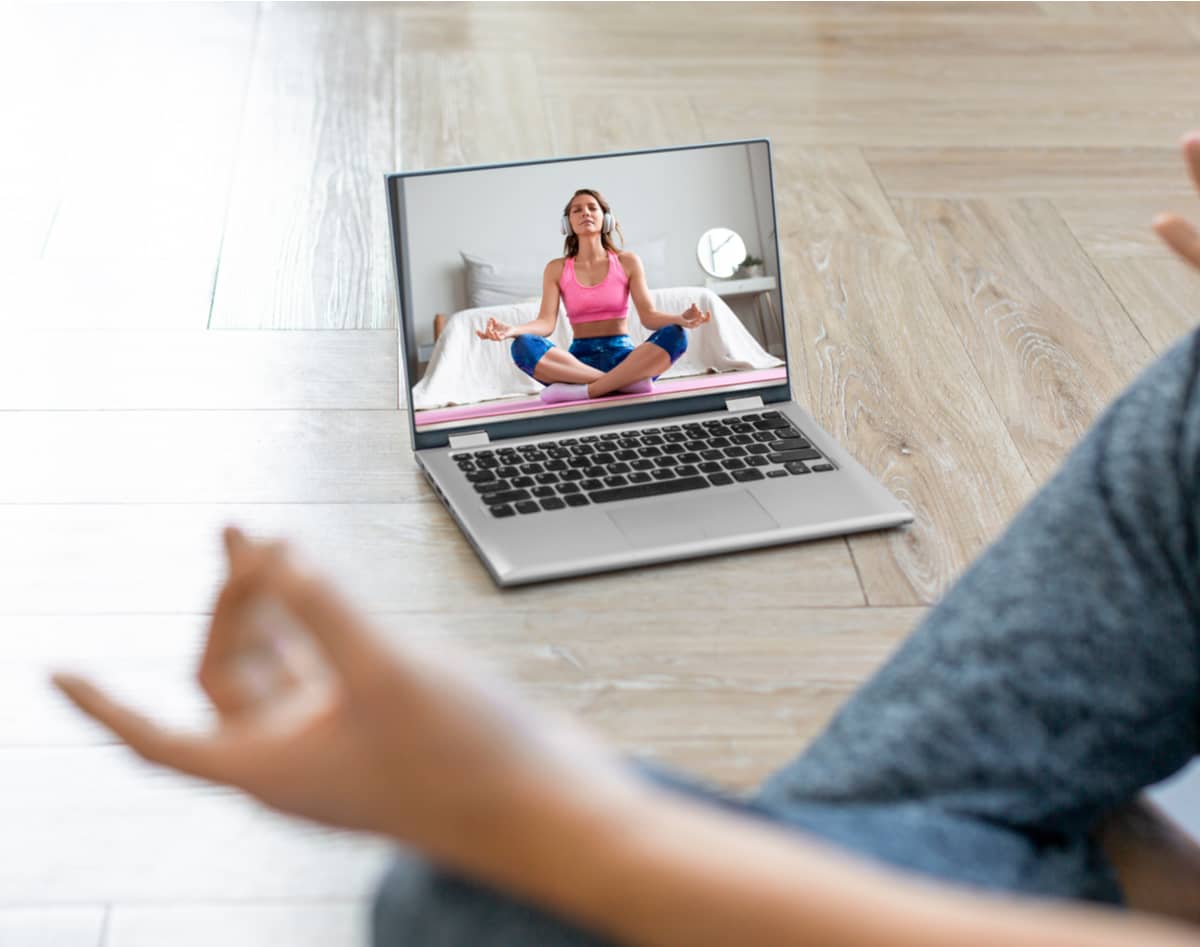 Nivati's Wellness Platform Weathers the COVID Storm
The story of wellness platform Nivati (South Jordan, Utah) is a story of two recessions and two comebacks. After plunging into debt following the 2008 financial crisis, founder and CEO Amelia Wilcox first developed an early version of the software to hire, train, and schedule massage therapists for her then-nascent corporate massage business, Incorporate Massage. After COVID-19 disrupted a period of impressive growth for the software, Wilcox developed Nivati—rebranding as an "employee mental health" platform for virtual counseling, meditation, yoga, and life-coaching sessions.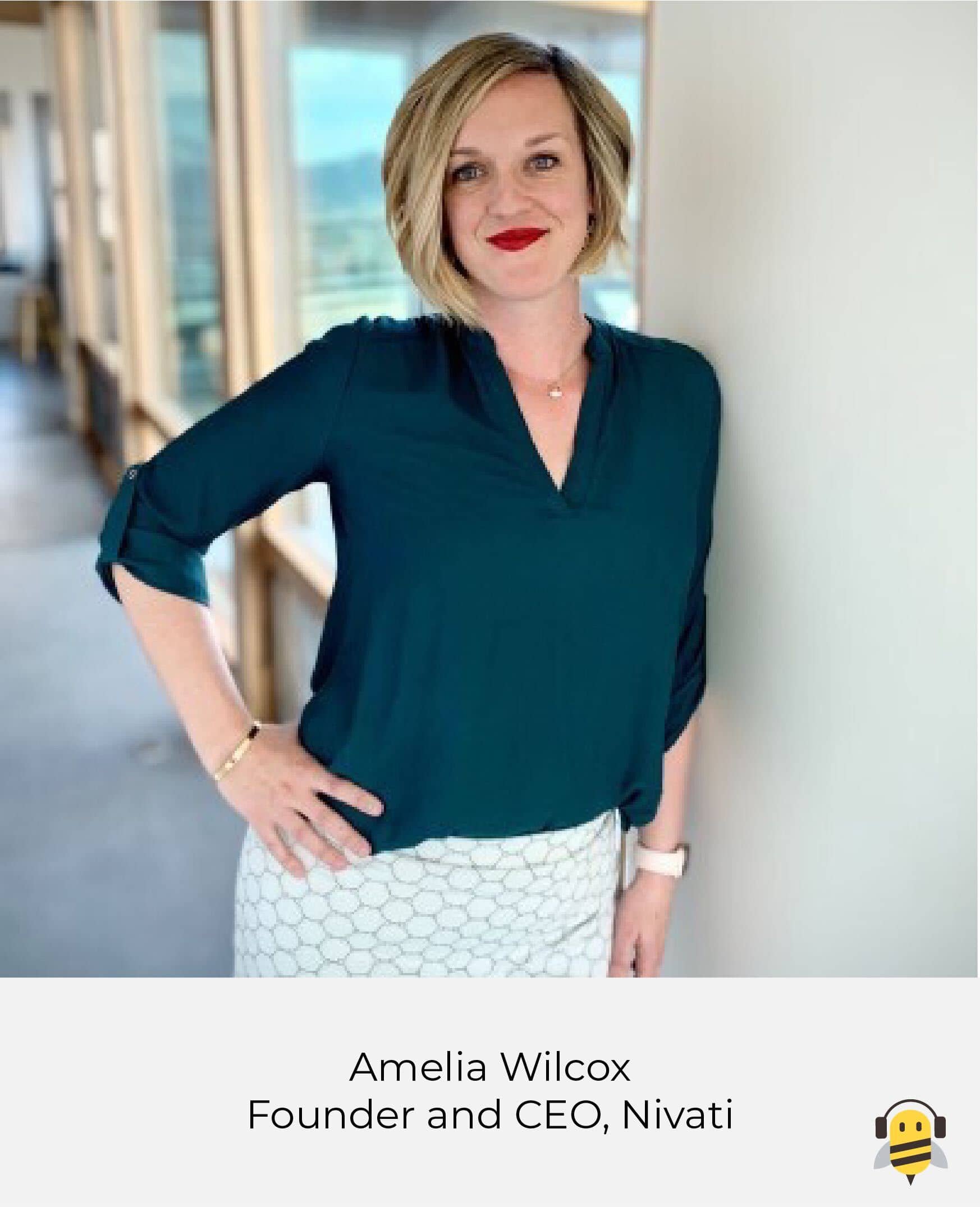 "The proto idea for a corporate wellness service came to me out of desperation," Wilcox explains. "In 2009 I was four years into operating an outdoor retail website with my husband. When the Great Recession hit, that dried up in an instant. We were sitting on thousands of dollars of unsellable inventory and an adjustable-rate mortgage in Daybreak, Utah. We fell into about $60k of debt. My husband was working three jobs and we had no capital. Long story short, we needed a new business."

With ecommerce no longer an option, Wilcox turned to her part-time massage business to sustain income. "I was a licensed massage therapist booking sessions five hours a day, and I got the idea to sell sessions to corporations," she says. "The concept was new for the time—more common in Canada than the U.S.—but I figured, hey, I'll just convince HR managers to buy massages for their employees."

Massage chair in hand, Wilcox set out to bootstrap a B2B business, Incorporate Massage. Without startup capital, she did things mostly on trade, offering massage sessions in exchange for logo design, embroidery, graphics, and website buildout. She took her own photos and asked friends and family to take fliers to their offices. She budgeted fiercely, sustaining a rough sales and marketing plan for just under $1000.

"My first client was a local law firm," says Wilcox. "They hired me to massage a few team members for Administrative Professionals Day, two months ahead. I charged $50 an hour—low enough they couldn't say no, but high enough to cover basic expenses. I needed three 1099 therapists for the scope, whom I found on my own. I'm a resourceful person, and sometimes you just have to fake it 'til you make it."

Wilcox's next major accounts were USANA Health Sciences and Entrata, presenting a new problem for scale. Along with Entrata's services in Utah, Wilcox had to figure out how to hire massage therapists for the company's Dallas office—a system to interview, hire, and train vendors virtually across state lines.

"This was my first big logistics problem: the screening, onboarding, and management process to virtually hire massage therapists," says Wilcox. "I first used that for Dallas. As we expanded operations, I would 'copy/paste' that hiring strategy for other major metropolitan areas."
Working to scale more efficiently, Wilcox used small profits to invest in outsourcing and automation. "There was a lot of manual work involved with scheduling, texting, and tracking clients," says Wilcox. "First I hired someone to do the whole scheduling process for me, then I came across a dev company who showed me options for automating. That's when we started building what would be an early version of Nivati's technology in 2015."

Incorporate Massage was then operating in most of the country, with some expansion into Canada. According to Wilcox, version one of the service platform was designed to automate these internal processes and make them scalable. Version two then automated the customer experience, allowing clients and businesses to log on and schedule massages.

"We hit 2018 in stride, which was both a professional and personal turning point for me," says Wilcox. "I remember struggling with the idea that I was a 'technology founder.' That year, we won a $100k grant from the state of Utah from TCIP [Technology Commercialization and Innovation Program], specifically for automating the customer experience completely from end to end. My passion had always been the wellness space—massage, nutrition, all those life sciences. When we won the grant, I still didn't see myself as a SaaS provider. It's taken years for that shift to happen in my head, even to take my own words seriously. I needed to say, 'We're a tech company!' and trust that people actually believed it."

With the TCIP grant backing, Wilcox set out to raise additional angel funds and expand services. The platform moved into an aggressive growth stage, setting its sights to add services like dental cleaning, yoga, and chiropractic to their corporate wellness menu. On track to hit $6 million of revenue in 2020, Wilcox was ready for a new benchmark.

Then in March 2020, COVID hit, shuttering the brick-and-mortar offices Wilcox's network relied on.

"It was like my first business in 2008 all over again," says Wilcox. "Everything dried up and we basically went to zero in, like, 10 days. But this second business was bigger: We had to furlough the entire team, preserve what little cash we had, and figure out what to do with a mountain of postponed appointments."

With about 250 companies deferring on contracts, 4000 previously active companies on pause, and no new appointments coming in, Incorporate Massage was strapped for capital. "I had this false hope that everything would be temporary," says Wilcox. "I was in total denial, but I sat down with my board, who asked me to build out a forecast for a 6-month standstill. Looking back, I'm so glad they made me do it."

Creating a 6-month emergency plan put Wilcox in a different headspace. She assessed her strengths and opportunities, focusing on the technology and resources her team already had. "We managed a highly specialized team and a highly specialized technology," says Wilcox. "I needed to get client input. I got on the phone to try to talk to every VP of HR in our network who would take my call."

Despite the chaos of shutdown, Wilcox was able to open up discussions with her top clients. Gathering feedback, the team soon recognized a pattern of disconnect between employers and teams: Employees were stressed and burned out, and they couldn't get in to see mental health or wellness providers through their insurance on time. "That was the opportunity," says Wilcox. "There was high demand and short supply, and we had the platform to fill a gap. Three weeks into the pandemic, we rebranded to move away from corporate massage to Nivati, a virtual mental health platform for employees. I'd wager it was the fastest rebrand in history."

What was left of the now-Nivati team set out to build on their existing technology. They worked to create a higher-quality virtual experience: building content, adding gamification, redesigning the scheduling feature, and tracking what users were doing on the platform. They began storing meditation and coaching sessions for clients to replay and re-access. They sent recording and instruction kits to 16 remote practitioners to create video at home and expand Nivati's library of content.

"The platform was already designed to virtually hire and onboard W2 massage therapists. It was also key for managing licensing by state, so I did the same thing with mental health therapists," says Wilcox. "We realized we could just bring back everyone we had on furlough and replicate the method. And it worked."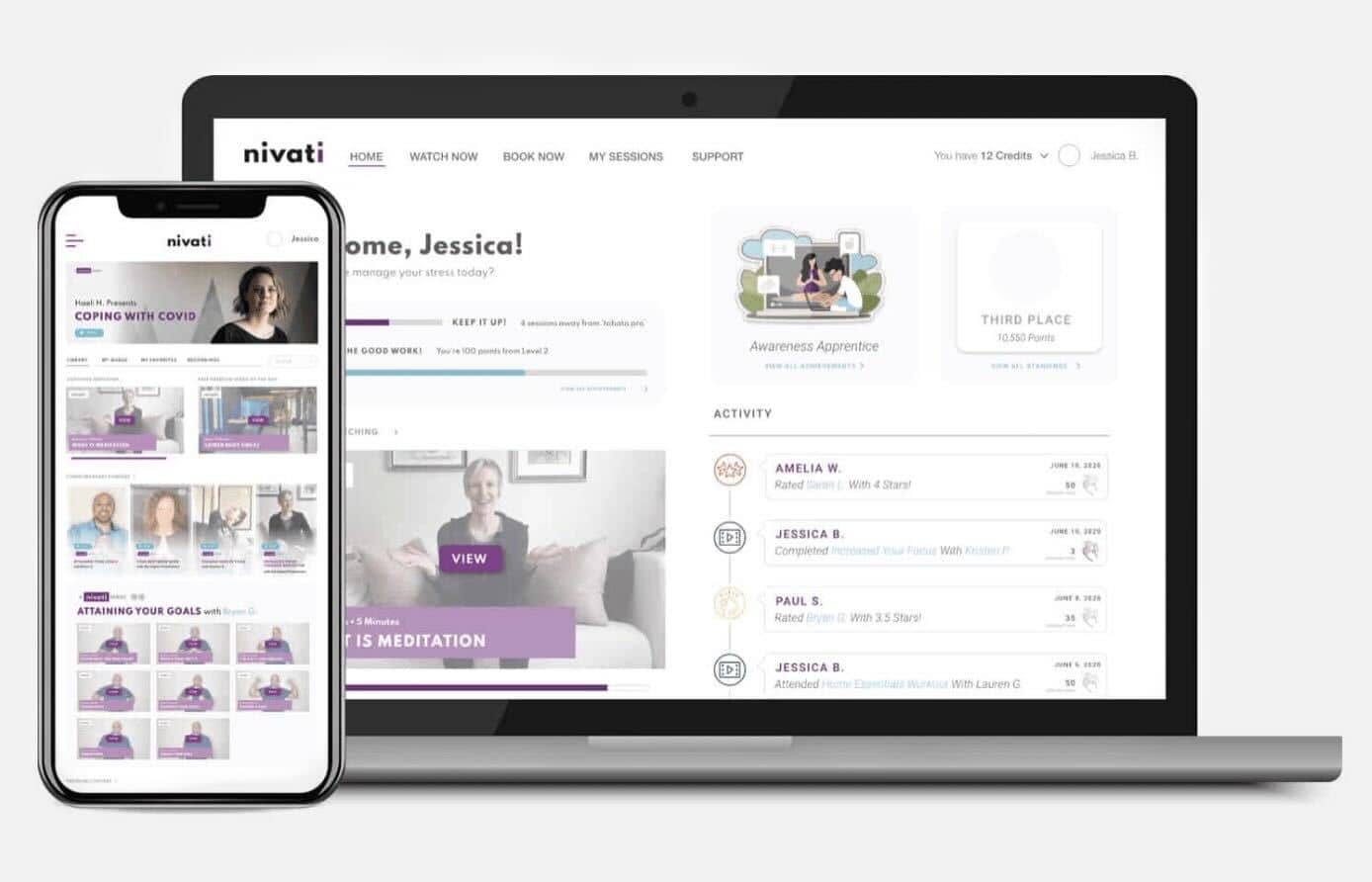 After some initial hesitation from HR teams, the Nivati reboot caught on. Demand for employee mental health services was higher than ever, and trial periods for their new software proved successful. The team continued to expand its counseling, yoga, meditation, and life-coach offerings. Wilcox raised an $830k angel round in winter of 2020, soon after hiring a Director of Client Success to start handling a wave of account renewals.
Nivati currently brands itself as the "holistic mental health solution" for employee benefit programs. They manage 30 or so wellness practitioners doing yoga, life coaching, or meditation sessions and just over 150 licensed mental health counselors.
"We've got maybe 50 companies using the new wellness elements," says Wilcox. "About three-quarters are tech and SaaS organizations, and we're growing in healthcare and school districts. Part of the 'new normal' of the pandemic is employers are recognizing the need for mental health services and stepping up to the plate."
Looking back, Wilcox appreciates the uniqueness of her business model: Nivati was conceived as both her family's response to crisis, while also providing a service that helps others manage health and wellness during crisis. For better or worse, she notes, the two seem inextricably linked.
"The whole experience has been surreal," Wilcox muses. "It was like I had a teenager company go back to a struggling infant, and then another super rapid growth spurt. I guess that's what wellness is all about: managing conflict and adapting to change. I can't deny it, though: I'm still feeling the whiplash."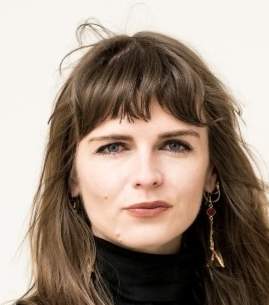 About the Author