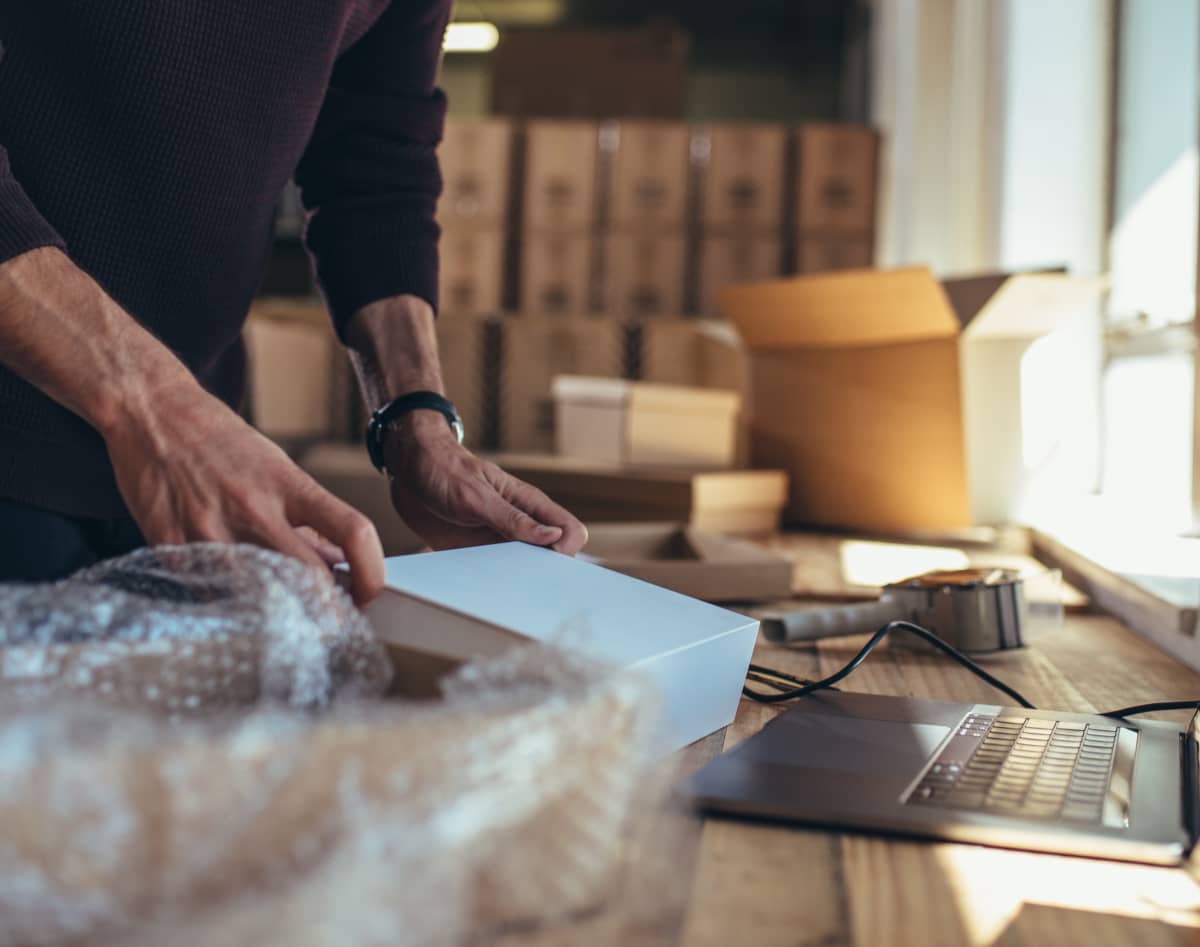 Pattern Raises $225 Million
Pattern announced today a $225 million growth equity investment from Knox Lane, a San Francisco-based private equity firm focused on partnering with consumer and services businesses. The investment also included full pro-rata participation from existing investors, including Lehi-based VC & PE firm Banner Ventures, as well as Robert "Bob" Gay, former managing director of Bain Capital and Co-founder of Huntsman Gay Global Capital.
The investment brings Pattern's total pre-money valuation to $2 billion, making Pattern the first female co-founded tech unicorn from Utah.
Pattern was founded in 2013 by CEO David Wright and Chief Investment Officer Melanie Alder, and has since become a global leader in ecommerce acceleration. The Pattern Ecommerce Acceleration Platform leverages AI-powered technology, industry expertise, and global distribution, logistics, and fulfillment services to help quality brands scale profitably on their own websites and through hundreds of marketplaces, including Amazon, Walmart, eBay, Google, Tmall, JD, and MercadoLibre.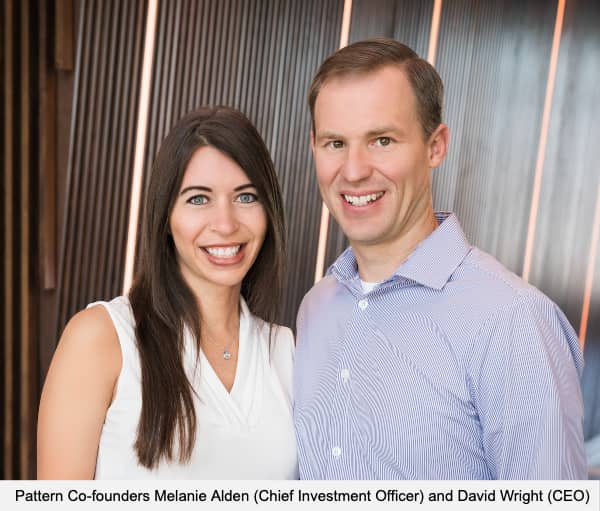 "We had several term sheets and went over all of them," says Alder of the funding process. Knox Lane Managing Partner John Bailey stood out to Alder and other Pattern leadership as uniquely down to earth, and at the same time strategically minded.
"We watched how [John Bailey] navigated the negotiation process, and he was incredible through the whole experience," says Alder. "We're really excited to partner with them."

"Knox Lane brings extensive experience partnering with tech-enabled services companies and understands the massive opportunity presented by the ecommerce acceleration market," says Wright. "We are grateful to have them join our team and are excited to add their deep bench of resources to help drive our long-term success."
The investment will go toward accelerating international growth for the Pattern team, which operates in over 100 countries. Notably Pattern has not historically focused on rapidly growing the client base. "Up until last year, we only had one and a half sales guys," says Wright.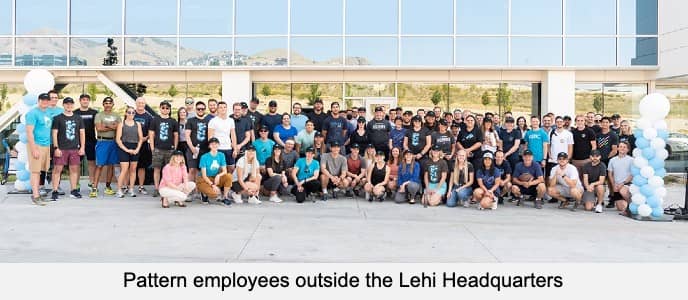 "There are lots of ways to expand," he continues. "If I take a brand and instead of growing at 50%, I can grow it 60%? Put that up against someone on Wall Street… It's unheard of growth, and I don't even have to add a client. I can just keep all my existing clients happy. But of course we're expanding our partner base as well."
Pattern currently has over 100 clients, including Skullcandy, Owlet, Converse, Panasonic, and jewelry retailer Pandora. The company focuses on strong direct to consumer brands with industry leading products. The type of products vary widely, with Pattern marketing videos proudly proclaiming the ability to go after any category in any market.
"Data does not care what type of product you have," says Wright, who worked in information systems for fifteen years before co-founding Pattern. "It just cares what's good."
"We take data, and apply it to products that are already phenomenal, and that marriage has been incredibly successful," he says.
That isn't the only successful marriage to come from Pattern. Wright and Alder launched Pattern exclusively as business partners in 2013, but were married in 2018.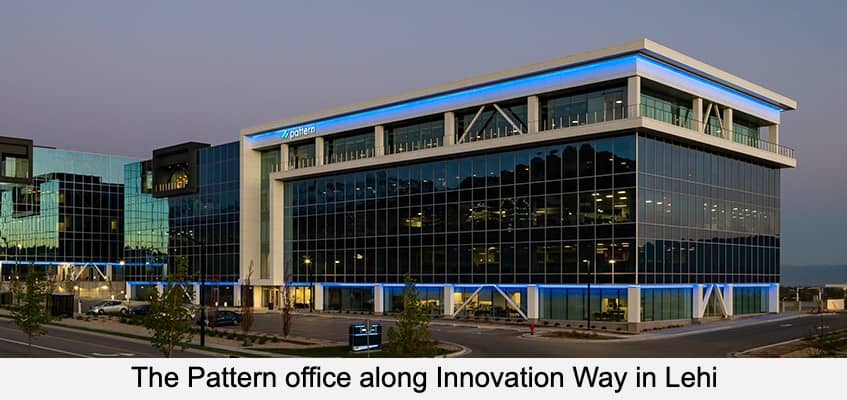 As successful as the founding duo has been, the growing Pattern team has been critical to the company's success. Wright says the hiring standards are very high, and adding new employees takes time. Currently the company has over 950 employees globally, with under 300 of those in Utah. Pattern offices in Lehi tout brand values like "Bias for Action" and "Partner Obsessed". Once the rigor of the hiring process is past, Wright says employees are trusted to make smart decisions without rigid processes slowing them down. "Do something smart" is a common answer to questions on which path to take with a given decision.

"You can scale more than you can imagine, if people are just out running their thing," says Wright.

"Probably my favorite thing about this journey has been the opportunity to work with such stellar, brilliant individuals," says Alder. "That's what keeps me going — seeing this incredible team grow, learn together, and continue to win."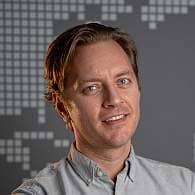 About the Author