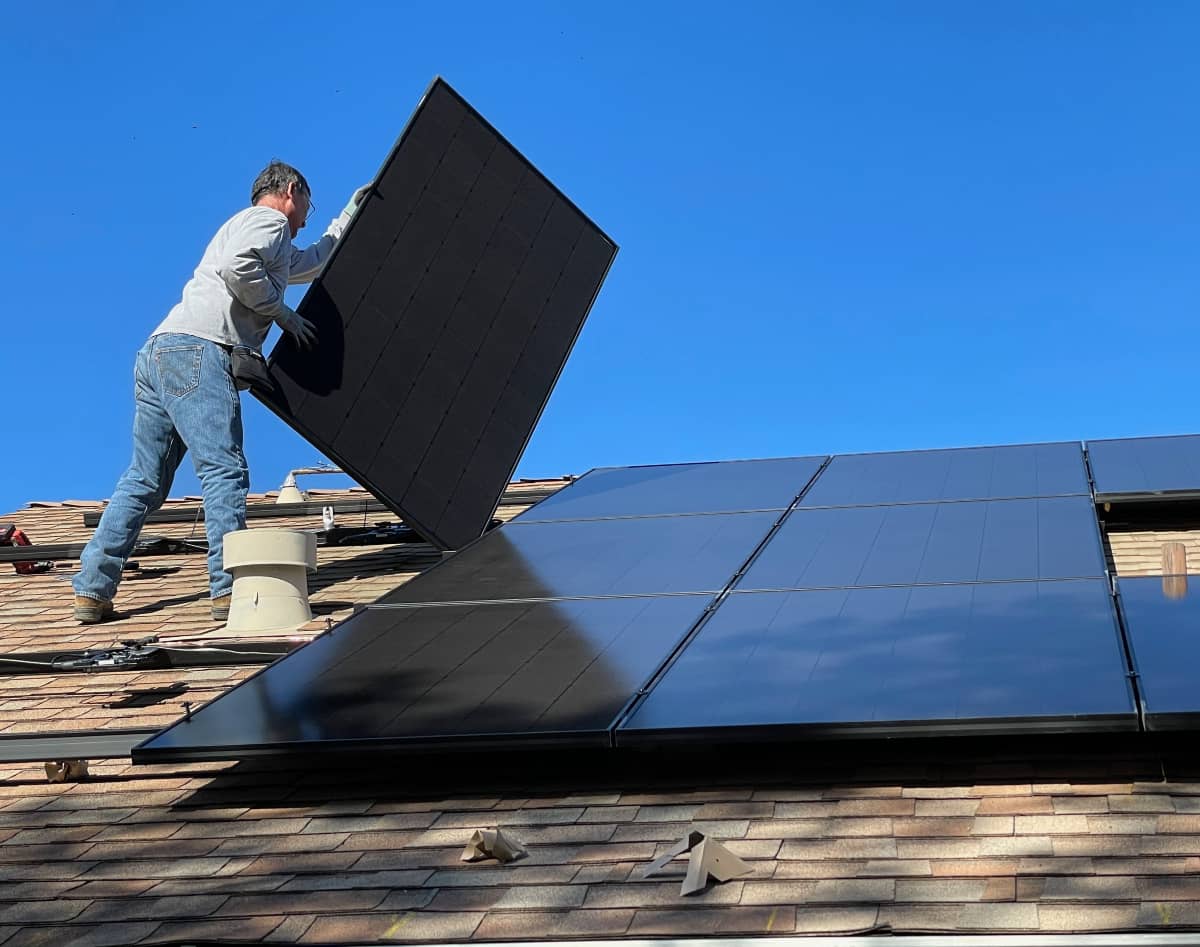 Project Solar Disrupts the Solar Model
Just last week, Blue Raven Solar announced its acquisition for $165 million, a huge win for CEO Ben Peterson after building the company for six year. For many startup founders, an acquisition offer is the ultimate validation of their business, the monetary payoff from late nights and early mornings, the high reward after so many high stakes.
But there's no rule saying it has to take that long. For Project Solar, operations began in January of this year. Just two months later, in March 2021, the founders had not one, but two acquisition offers from established players in the solar industry.
So what was so lucrative to the entrenched players? And how did Project Solar go from eleven sales a month to 300 sales a month in just 5 months? How can the startup offer top-rated solar hardware with a customer acquisition cost less than one tenth their competitors?
For CEO and co-founder Trevor Hiltbrand, it's no secret. In fact, he's eager to share the key ingredient; "We've cut out the door knockers."
The US has one of the most expensive solar industries in the world, largely because the industry is dominated by a door to door sales model. Sales reps going door to door average $2,000 to $7,000 in commissions per sale. Solar companies attract sales reps with incentivized trips, competitions for extravagant prizes, even luxury car giveaways. In the end, all those expenses are factored into the final price, paid for by the customer.
Hiltbrand had a simple idea. What if they got rid of all that?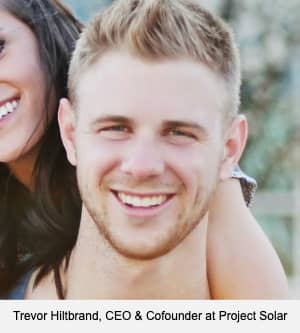 "We thought that [model] was incredibly inefficient, having grown adults go door to door to sell," says Hiltbrand. "We have the power of the internet (and internet marketing) at our fingertips."
The idea for a solar company without sales people came to Hiltbrand three years ago. He watched a family member drop out of medical school to instead go into solar sales. The sales position would earn him three times more money than he would have made as a doctor. At the same time, Hiltbrand started shopping for solar panels himself, and found huge differences between quotes from different companies. Hiltbrand wondered if there was a way to normalize the process, to compare apples to apples, allowing the customer to make a clear choice on the value.
To that point in his career, Hiltbrand had launched 13 e-commerce brands with multiple seven and eight figure exits. He knew the tools available to sell online, and was eager to take the challenge. Maybe there was a time customers would hesitate to buy such a high-ticket item in their browser, but Hiltbrand figured if it's good enough for Tesla, it was good enough for him. The most valuable automaker on earth has sold hundreds of thousands of their electric cars via their site, each for tens or hundreds of thousands of dollars. As it so happens, they very successfully sell solar systems through the same site, though it isn't the primary business.
Hiltbrand brought his childhood friend Matthew Smith on as a cofounder.
For his part, Smith began his career as a high school English teacher, but pivoted into tech. Smith worked at Route, an ecommerce service helping brands manage shipping. "I was fortunate to find Route at an early stage," says Smith, "and experience what it's like to take a company from pre-revenue to around a billion in valuation in less than 2 years. I helped Route raise a seed round, hire and train their first employees, and bring in significant revenue that got the company through their seed and series A round."
He left the rapidly growing startup to begin developing Project Solar with Hiltbrand in April of last year.
"Our tag says, 'Same equipment. Same warranty. Lowest price,'" says Smith. Returning to the Tesla analogy, "[Imagine] they're selling Teslas door to door; the exact same car, the exact same warranty. They're selling it for $40,000, and we're saying, 'Hey, if you want to buy it online, it's the exact same car, same warranty, and we're selling it for 20 grand.'"
The average price per watt for electricity in the U.S. is four dollars. Project Solar offers around two dollars per watt with an average payoff period for the equipment of about 5.5 years. Those cost savings are all thanks to their proprietary e-commerce portal, which streamlines the buying process, cuts costly sales people out of the equation, and speeds up the entire process.
Along with updating the sales model, Project Solar also offers a DIY option. Before launching, Hiltbrand and Smith tried installing solar panels themselves. After a successful installation, they put together instructional videos for interested customers. Hiltbrand says 85% of customers still opt for the full installation package rather than the DIY package.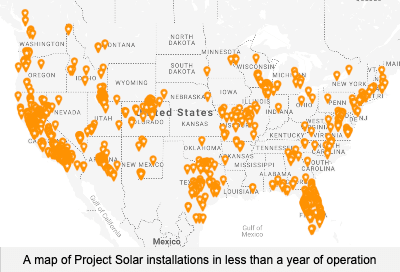 Project Solar also lowers panel costs by offering a national price. Most solar startups need to source regionally, as their operations only reach so far, but Project Solar's e-commerce portal services clients through most of the country. The wider operating footprint means they can get volume discounts which they pass along to the customers. Some prospective buyers might assume the lower cost means they're getting lower quality hardware, but Hiltbrand says the opposite is true.
"We're using really good panels right now. A lot of people think we're going to shortchange them on the equipment, but we're using Enphase and QCells, which is some of the best equipment in the industry."
Smith explains it takes about two weeks for Project Solar to get into and start operating in a new state. The efficiency has allowed them to spread rapidly in less than a year.
The efficiency ethos extends to its single office as well. With headquarters in Lehi, Utah, Project Solar saves overhead by focusing on improving technology rather than opening new offices. With about 50 employees, the Lehi HQ oversees sales nationwide.
"We built up a massive network of laborers to do the inspections (necessary before installation)," says Hiltbrand. "We use technology in-house to make our internal processes more efficient. We do everything in-house way more efficiently, and we outsource just the labor component."
Everything happens through the Project Solar site, which took nine months to build with multiple contractors to pull it together.
Potential customers can go to the site, enter their address and average utility costs. Project Solar then calculates projections based on data from four government APIs. The site can offer an accurate system size suggestion, pricing ranges, and applicable tax incentives.
Hiltbrand says if there's a catch, it's that customers need to educate themselves.
"We don't have a salesperson for you. You have to go and educate yourself on our site… If you want to text in a question, or email a question, we'll do our best to help you out. But we don't have a phone number listed. You have to commit to us before anyone talks to you on the phone."
The company recently closed a seed round of financing, raising $1.5 million from Jeff Danley, founder of Peak Ventures, now Album VC. Also joining the round was the Frazier Group, also of Lehi.
"The reality is, it doesn't cost more to put solar on your roof in California versus Utah," says Hiltbrand. "All these door knockers charge way more in California, just because they can, because the utility cost is higher there. The reality is the equipment costs the same… We don't have a massive sales force that we have to keep incentivized. We don't have all that chaos."
Oh… and after short consideration, Hiltbrand and Smith declined the acquisition offers.
"We're building this to disrupt the entire industry."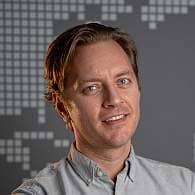 About the Author