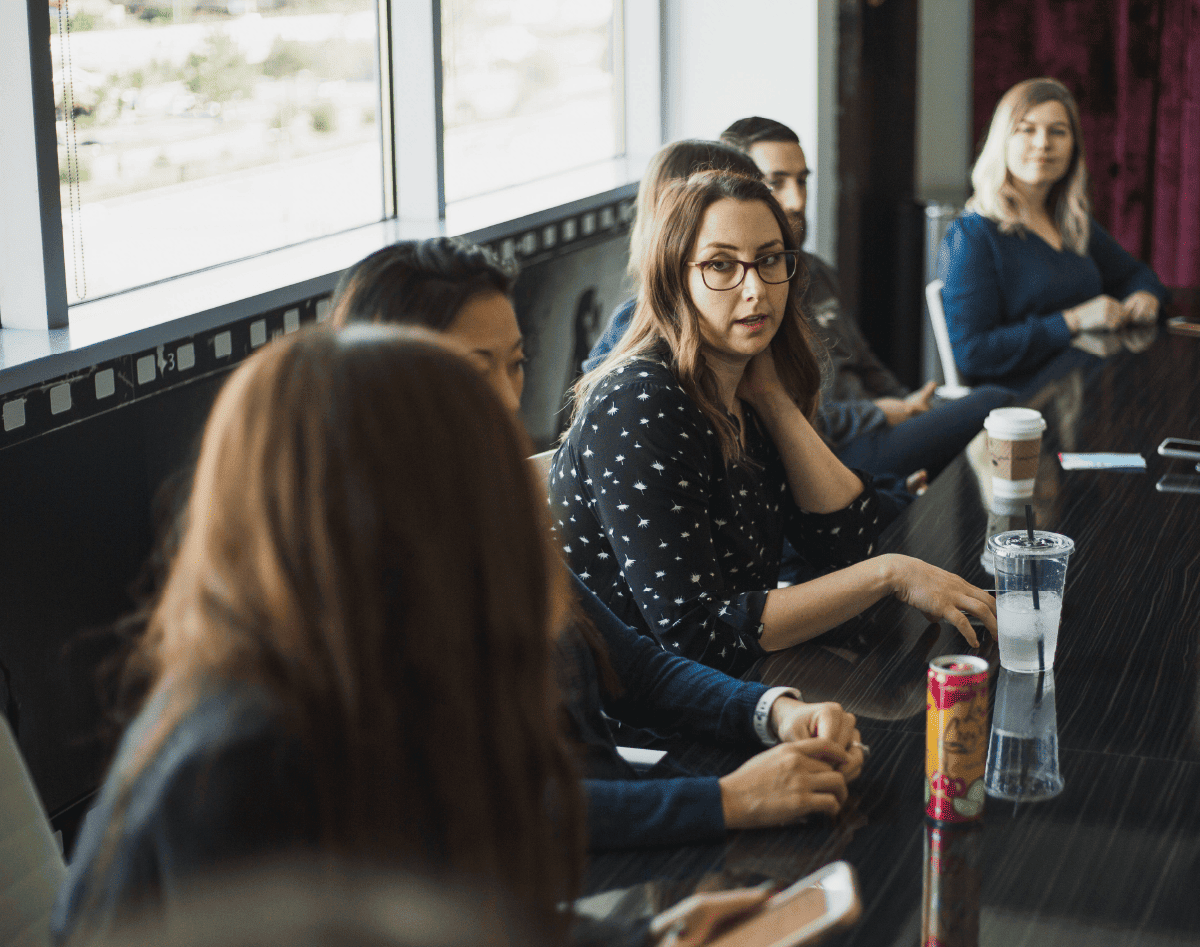 Scorpion Opens HQ in Lehi, Representing New Chapter in Growth Story
By Elainna Ciaramella
Utah is the birthplace of numerous tech startups that have put the Beehive state on the map as a high-tech hub, rivaling Silicon Valley as an epicenter for technology and innovation. Now, Utah isn't only incubating some of the best technology companies in the world, its unparalleled ecosystem is luring high-tech companies from out-of-state. In this case, it was Scorpion, an internet marketing company founded in 2001 in Los Angeles as the brainchild of then twenty-two-year-old Rustin Kretz, Scorpion's original founder and present-day CEO.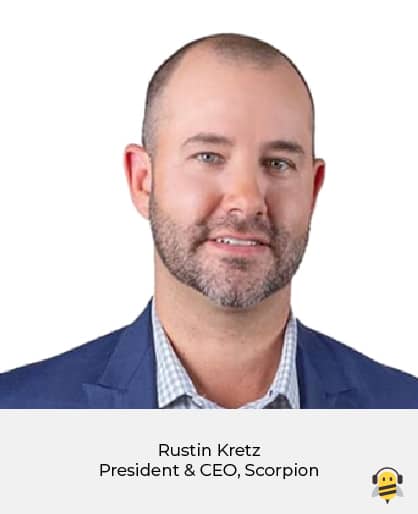 In the early 2000s, the internet as a marketing tool was still a new concept to most businesses, especially in the legal industry where pioneering Scorpion started serving initially, but Kretz could see the internet's infinite potential and what it could do for a company's presence in the marketplace, not to mention its bottom line.
Fast forward to the present day, Scorpion continues to evolve into a cutting-edge provider of technology and services for businesses. Its goal has remained constant all these years—to help companies understand their unique market dynamics to maximize their marketing efforts.
Scorpion offers a high-touch, red-carpet internet marketing experience for its clients. It blends SEO, reviews, advertising, email marketing, chat and messaging, social media, websites, lead management, appointment scheduling with AI technology and teams of real people to help each customer achieve its unique goals.
On April 14, 2021, Scorpion announced a $100 million investment from Bregal Sagemount (New York) to expand its technology and customer offerings. According to Scorpion, this funding came at a time of tremendous growth and as the company was finalizing its plans to open a new headquarters in the Salt Lake City area. Since the big announcement last year, Scorpion has officially opened its new headquarters in Thanksgiving Park in Lehi, Utah.
In the press release, Scorpion announced that it would be bringing a team of executives, award-winning designers, developers and service professionals to the city to allow for continued expansion of talent and innovation. "The company continues to add to its nearly 1,000 employees, bringing increased expertise across a variety of verticals including legal, home service providers, healthcare and franchises."
According to Raj Ramanan, chief operating officer at Scorpion, Utah is home to a growing and thriving tech and business community, and that reality made Scorpion excited to join it.
"We ultimately landed in Utah because of the state's attractive business climate, tight-knit community, access to unbelievable talent, top-tier lifestyle factors, and the great quality of life offered here. Also, the area's strong sales culture made it a great place to build out our sales and marketing teams," says Ramanan. "We have immense plans for continued growth and innovation—and Utah stands as a key factor for us in reaching our goals."
Scorpion acquires Wheat Creative and MediaSmack in 2021
In September of 2021, Scorpion announced the acquisition of Wheat Creative, a leading franchise marketing agency with extensive experience in franchise growth and development solutions based in Las Vegas, Nevada.
"We are delighted to join forces with Scorpion and continue our work creating meaningful and impactful client results," explained Justin Baloun, CEO and co-founder of Wheat Creative. "It is an honor to join the Scorpion team, which shares with Wheat Creative a passion for client-focused dedication and success."
The strategic acquisition of Wheat Creative provided Scorpion's franchise customers with new and powerful business development capabilities, explained Ramanan. Also, by bolstering the company's expertise and offerings, it helped Scorpion attract new franchisees, generating greater growth opportunities and fostering strong local relationships for each franchise location.
"The [Wheat Creative] acquisition enabled us to provide the most comprehensive suite of solutions for franchise and multi-location brands. The franchise-focus expands franchisor capabilities to our existing franchisee capabilities; the technology solution can now source and strengthen a franchisor's business strategy, while also servicing each franchisee's branding needs to ensure success."
Two months following the announcement of Wheat Creative's acquisition, in November of 2021, Scorpion announced the acquisition of MediaSmack of Frisco, Texas, a provider of digital marketing solutions exclusive to the legal industry.
"This acquisition further strengthened our capabilities associated within the legal field. Specifically, it brought new solutions and strategies to our customers in the legal field. It ensures personal injury, criminal defense, bankruptcy, employment, immigration and other law firm businesses have access to the best minds and marketing resources," says Ramanan.
"We couldn't be more thrilled to be joining the Scorpion family," says MediaSmack CEO and Co-Founder Zach Thompson. "Our core mission has always been to provide law firms with the custom marketing strategies and specialized expertise required to build up their online presence, attract the right clients and enjoy steady growth. With this acquisition, we can deliver on that promise more effectively than ever."
Scorpion launches the Scorpion Cares initiative
Scorpion Cares is an initiative that Scorpion is very proud of. Scorpion Cares assists employees and clients in their community in a number of ways, such as by providing advocacy and education for local businesses in the areas where they have offices, especially in Santa Clarita and Salt Lake City through organizations like the Economic Development Corporation of Utah (EDC) and the Chamber of Commerce.
Scorpion Cares supports charitable organizations that give back services and support to cancer patients, children in need, and their neighbors experiencing food insecurity, and many other local causes.
Scorpion Cares also awards individual gifts of support for employees and clients during times of need. For example, Scorpion Cares provided aid to employees in the Midwestern and East Coast states that were negatively impacted by tornadoes and hurricanes in 2021.
In 2021, as part of its umbrella Scorpion Cares program, Scorpion launched a new scholarship initiative that awarded four college students $10,000 each to support their pursuit of careers in business and technology. Winners were selected based on accomplishments in the areas of academics, leadership, community service and extracurricular activities. Specifically, the four key categories are: 1) Women in Technology, 2) Future Designers, 3) Business Leadership, and 4) Community Impact.
To be considered for these scholarships, applicants must be high school seniors or current college undergraduates residing in the United States. Scorpion is currently in its second year of awarding scholarships to students. This year's scholarship recipients will be announced sometime this summer, according to Scorpion.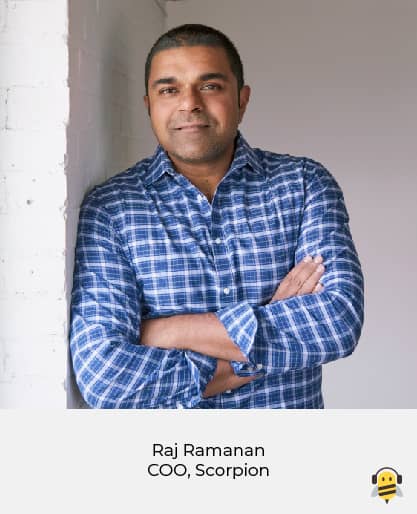 Soon after opening its new HQ near Salt Lake City, in December of 2021 Scorpion was named by Utah Business Magazine as one of the best places to work under the category of large companies with 501-2,500 employees. Utah Business Magazine said employees love Scorpion's flexible work schedule, volunteer opportunities, remote work, profit sharing, fun company parties, parental leave, dental and health benefits, and wellness incentives.
"It's an incredible achievement for us, and really showcases our commitment to providing an empowering environment for our teams, ultimately helping them better serve our end customers and the local community," says Ramanan.
To Ramanan, it's important for readers to know what Scorpion is really trying to do. Scorpion is a local digital marketing company that leverages amazing technology, expertise and high touch service to help small and medium sized businesses grow, he explained.
"I think our aspirational vision, or our underlying core mission, is about empowering entrepreneurs and business owners to create and maintain the businesses they want. The pandemic really taught us how important small businesses are to our local communities and society. As such, Scorpion has a unique responsibility to help fuel the American Dream and keep these companies empowered."
And why did Scorpion choose Utah to be the new headquarters of the company? "Utah represents a lot of things for us as a company," says Ramanan. "Notably, it is a representation of a new chapter in our growth story. It also showcases our commitment to better serving our employees and innovating our suite of products.
"With Utah's blossoming technology and business community, we have access to an amazing talent pool. In terms of our growth story, we're hyper-focused on bringing in individuals who demonstrate similar values, and have a passion to help businesses better interact with their customers."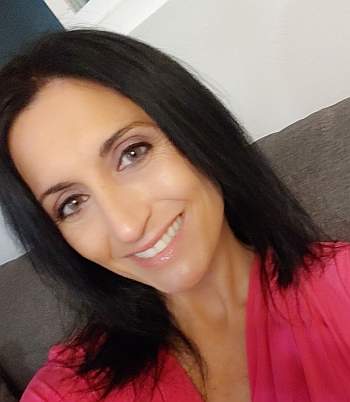 Elainna Ciaramella is a business journalist and hopelessly devoted storyteller living in St. George, Utah. She has interviewed business owners, researchers, CEOs, and C-suite executives from all over the country. Her curiosity is endless and she is constantly seeking information that will intrigue and inspire readers.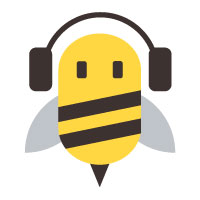 About the Author