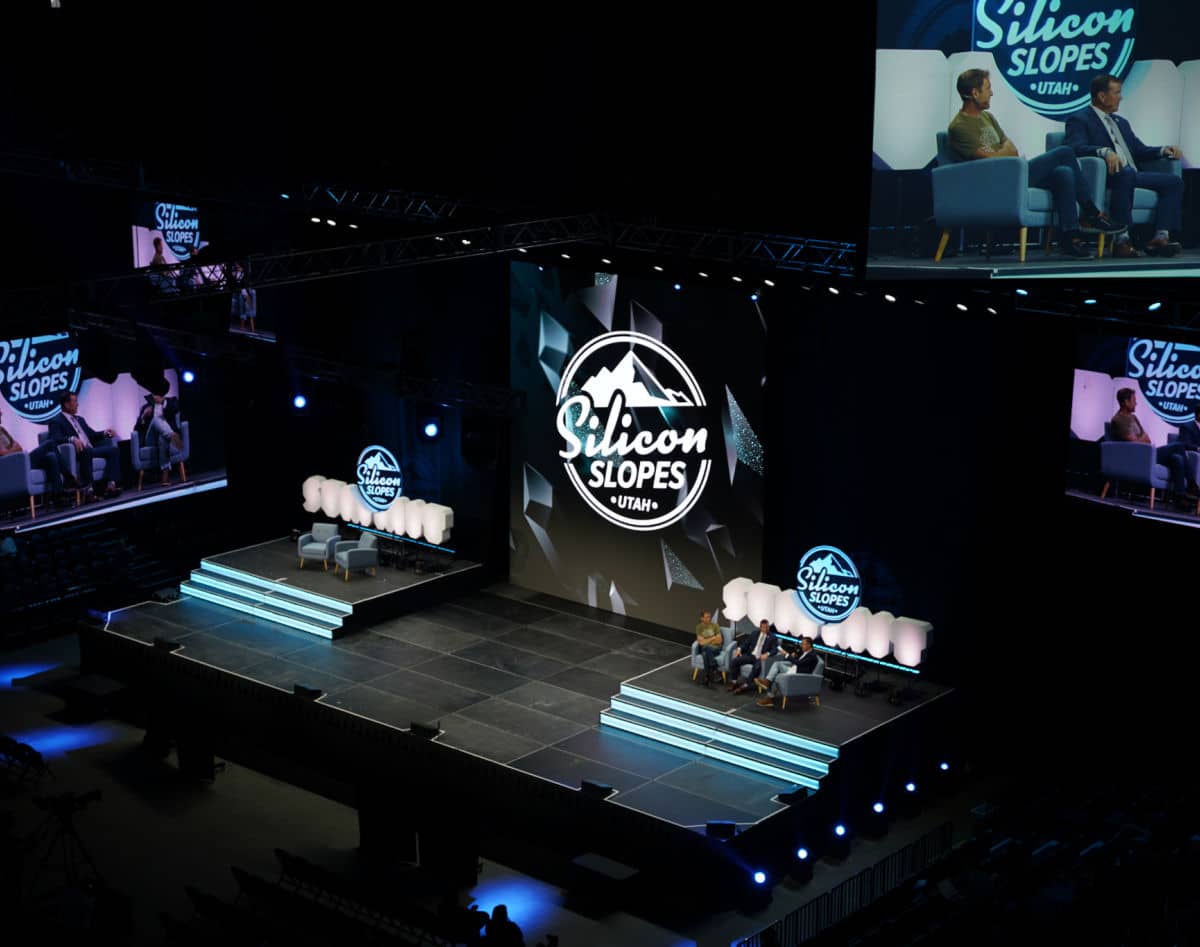 Silicon Slopes Summit 2022—New Venue, Streamlined Agenda
We often get asked by entrepreneurs from out of state who are thinking of moving to Utah, or have just moved here the question: "How do I get plugged in?"
The answer?: "Two things…Read TechBuzz…and attend Silicon Slopes Summit."
Now in its sixth year, Silicon Slopes Summit is the premiere event in Utah for getting plugged into the vibrant tech community in the state. For entrepreneurs, founders, tech executives, aspiring founders with a burning startup idea, Silicon Slopes Summit is a must-go event. It is also the event for big announcements. It is exactly the kind of ecosystem-building that will drive Utah to become a world leader in tech, as we have witnessed in recent years.
The Summit always attracts huge audiences. It's a "massive family reunion for Utah's tech community" says Clint Betts, CEO and Co-founder of Silicon Slopes, and the driving force behind the summit since it started five years ago. And the summit provides its audience with stimulating, world-class speakers—both from Silicon Valley and other tech hubs and also drawing deeply from our own well of talent. It's a multifaceted two-day event, always with a charitable dimension of giving back, and it is filled to the brim with Utah companies, tech startups, universities, and a host of organizations supporting the tech sector with rows of booths and generous swag. It's also famous for networking and deal-making.
This year, the Summit will be different in certain ways. We sat down with Betts to talk about those differences, the first and most obvious one being the new venue—the iconic Vivint Arena in downtown Salt Lake City.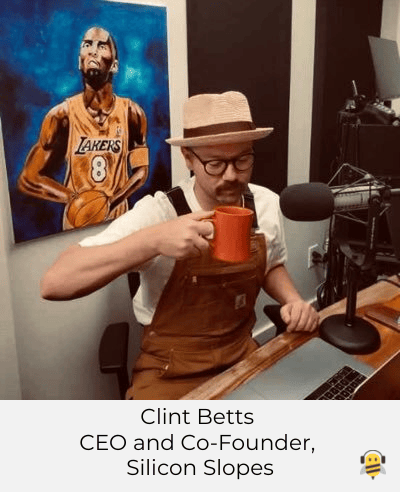 "This was always the dream," says Betts, "to create a nationally or even globally recognized tech event and that just happens to be in Utah. All of the past five summits were at the Salt Palace, and we loved the Salt Palace, but this year we wanted to have a stage with some serious wow factor—the Vivint Area—a venue that's world renowned as being home to Utah Jazz. That seemed like the right venue for us."
Another key difference this year is the Summit's scaled down agenda featuring only four tracks.
"We've done this a million different ways, says Betts. "The first year we maybe had five or six tracks…the second year, seven. One year I had twelve. What we've learned over the years is like what the community wants more condensed programming. So this year we are doing only four tracks."
"We also learned that the community likes valuable speakers and workshops—things that they can learn from. The community is fine if those tracks are a little bigger and broader—and fewer. It's a little intimidating to see twelve tracks. You've got to pick one, and sometimes that's hard with a lot of great speakers. This year, with its four tracks and the new venue, everybody is going to be a little bit closer. I like that."
This year's Summit will offer 20+ sessions in four tracks that will cover four main themes: Community, Ethos, Future and Growth. Refreshingly, this year's speakers mostly hail from Utah's own rich and diverse tech community, with a few obvious exceptions. Several prominent Utah companies and venture firms will welcome guests to their private well-stocked suites on the 4th floor, one floor above the main circular concourse. As before, hundreds of companies will staff small booths along the concourse, eager to meet new people, do some business, and hand out vast quantities of swag.
"We want to talk about what it means to grow a company, scale a company," says Betts. "We also want to talk about the future of tech, the future of Utah, the future of the country, and the future of the world. And regarding ethos, we want to explore what it means to be a leader in 2022. And I think if there was an overarching theme of this year's summit, it would probably be community…what it means to grow a strong and cohesive community the right way—and wrong ways, to avoid. We're bringing in incredible community leaders to talk about this and about how they have built communities."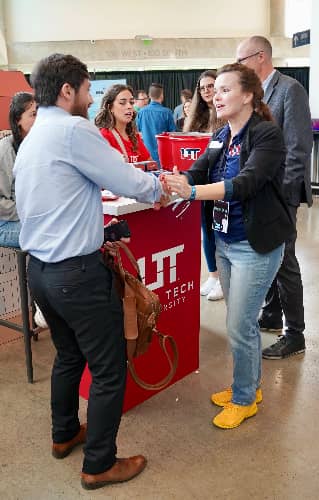 Famously, the Silicon Slopes Summit is the location where many people conduct business in the halls, suites, backstage and innumerable alcoves provided by expansive Vivint Arena. It is inevitable that this activity will happen when thousands of like-minded entrepreneurs come together in one place for two, jam-packed days, with dozens of side parties jumping on the Summit bandwagon, taking advantage of the magnetic effect of Summit. Based on personal experience, there is something unique about the alchemy of Silicon Slopes Summit that lends itself to networking and deal-making with wild abandon, which is expected to reach a crescendo this year as the pandemic fades in the rear view mirror.
"When we started this thing six years ago, the whole goal was to build a nationally recognized tech event that just happens to be in Utah, says Betts looking back. "I think it's fair to say we've accomplished that. But what wasn't explicitly part of that goal was to create a place where people could make connections, to make things happen, and to close insane deals. For example, I believe Ryan Smith talked to Gail Miller about buying the Jazz for the very first time backstage at Silicon Slope Summit. We should probably track all this—how many deals, talent acquisition, fundraising, and all that type of stuff happens at the Silicon Slopes Summit. It's something I never even thought about when we started this thing. But without a doubt, real business gets done at Summit, but this time in the circular concourse instead of the central hallway of the Salt Place...and that's also where all the food is. All of the vendors and restaurants along the concourse will be open, like at a Jazz game."
The Silicon Slopes Summit starts Thursday, September 29th at the Vivint Arena and runs through Friday, September 30th. For more information about the new scaled down program, the slate of speakers (including Steve Young, Jimmer Fredette, Cydni Tetro, Davis Smith, Aaron Skonnard, Blake Murray, Natalie Paul, Dave Grow, Johnny Hanna and many others) click here.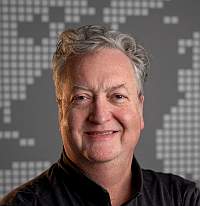 About the Author