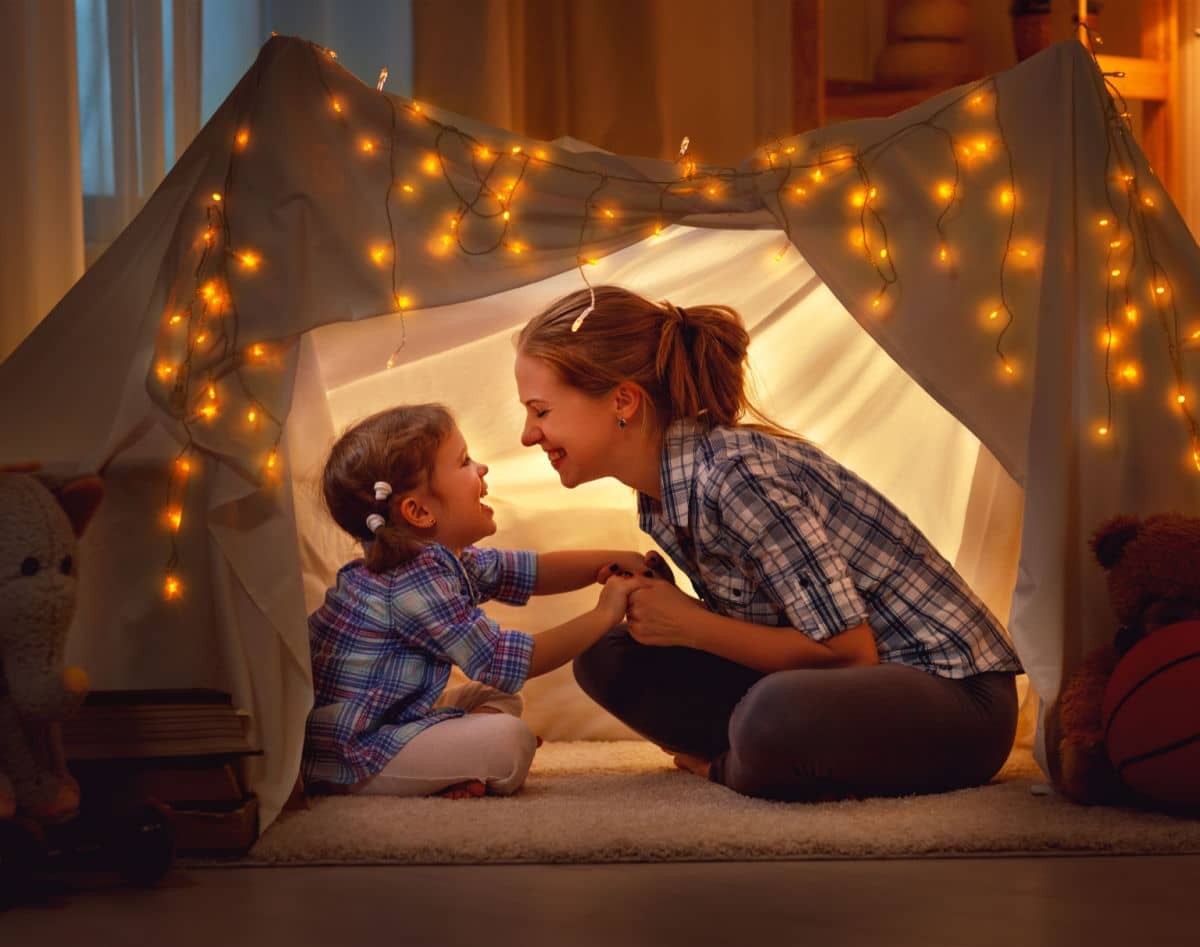 Parent Playbook Grows Content and User Community with Professional Partners and Influencers
Parent Playbook, a parenting app based in South Jordan, Utah, partnered with both influencers and professionals to expand unique content and grow a user base of 5,000.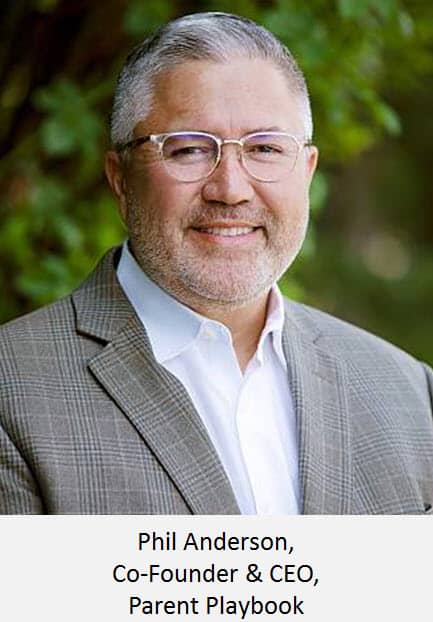 "We're very, very focused on engagement," says Phil Anderson, CEO and Founder of Parent Playbook. "We anticipate we're going to grow to 5,000 users in about 30 days by targeting our user demographic, which is principally moms and dads. We built out our brand as the number one parent-empowering platform in the world, and a lot of that is leveraging partnerships."
Parent Playbook has partnered with Dr. Sarah Mundy, a consultant clinical psychologist who specializes in working with children and families, especially those dealing with trauma. Dr. Mundy is one of the best known child psychologists in the United Kingdom, says Anderson, and will be creating specialized content only available on the Parent Playbook App.
The company also partnered with multiple influencers and content creators who are excited about Parent Playbook's mission to bring "the village" of people helping raise children right to a phone. These influencers usually target moms and already have large followings. Influencer partners include Amy Wheatly and Wendy Schneider, who both have over 50,000 followers on Instagram.
"They're excited to bring content into our app because of some of the algorithmic restrictions or the way that their content ranks on other sites," explains Anderson. "They want to bring their content into a platform that's just focused on parenting, where they can speak directly to their audience."
Parent Playbook has also partnered with Happy Child, one of the most niche parenting apps available. Happy Child is a non-profit organization and provides researched-backed video modules for parents. This content is given to every parent who becomes a Parent Playbook user.
Anderson adds that there are many more partnerships in the works that will be announced next quarter.
Besides partnerships, Parent Playbook has also introduced new features on their app, and just launched an Android version a few weeks ago.
One new feature is the question/answer section that will be released within the next week or two. Parents can ask questions and get answers from other parents, professionals, or both. Professionals such as clinicians, school teachers, and parent-life coaches will be available to answer questions in a few short paragraphs, all for free. After extensive research, the Parent Playbook team learned that most parents want to hear from both professionals and other parents, so when users ask a question they can pose it to the community as well as professionals.
"The significance of that is it's community, it's connection," says Anderson. "We're creating the ability to connect and communicate inside the platform, which drives the primary behavior that we're looking for–habituation. We don't want to be one of the 50 apps on the phone that don't get opened. We want to be one of the apps that gets opened on a bi-weekly basis, weekly basis, or even a daily basis."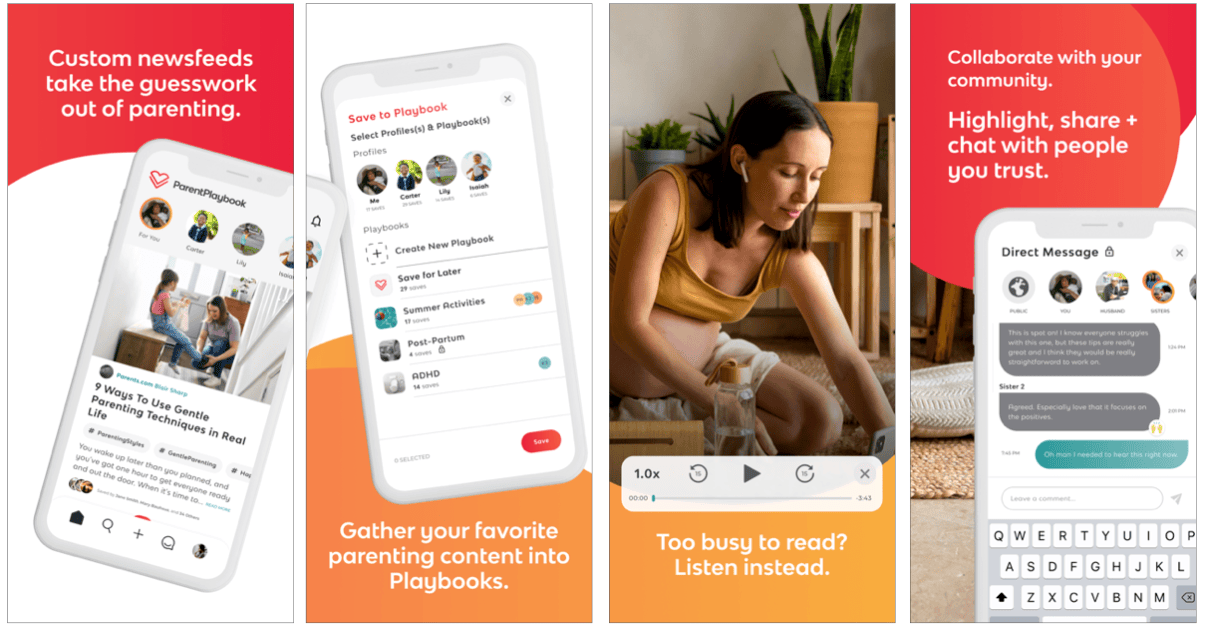 Another important feature of the platform is the ability to bring in content from almost anywhere in just a few clicks. Besides articles, users can bring in podcast episodes, YouTube videos, and Pinterest pins. The app now has 2,300 downloads and just under 7,000 pieces of content, most of which has been brought in by users.
Content can easily be saved in different "Playbooks" or folders that organize the content. Users often have a Playbook for each child or they have Playbooks focused on a certain subject, like anxiety or tantrums. Once in the platform, users can highlight articles, add comments, and send it to other users on and off the platform. Also, all content can be listened to, a very popular feature, says Anderson.
"You're now able to bring in, collaborate, and quickly communicate on content that's relevant and easily disseminate that information through groups or to the entire Playbook community," says Anderson.
The team has also seen an interesting trend on their platform–Playbooks not about parenting. "We've seen users set up Tesla Playbooks, Gardening Playbooks, and Playbooks for Barbecuing," says Anderson. "Because it's so easy to do, Parent Playbook actually becomes a repository. Users pull in information, collate it, share it, and talk to each other about it."
Anderson and his team use Parent Playbook as a work tool as well, sharing relevant business information and content with each other through the app.
Parent Playbook raised a pre-seed round of 1.6 million in the summer of 2021 and are currently raising through a crowdfunding campaign that closes on December 2, 2022. In this round they have raised a total of $173,600 with three days left. Anderson adds that they hope to start raising a 2.5 million seed round in a few months.
Download Parent Playbook today, click here for Android and click here for iOS.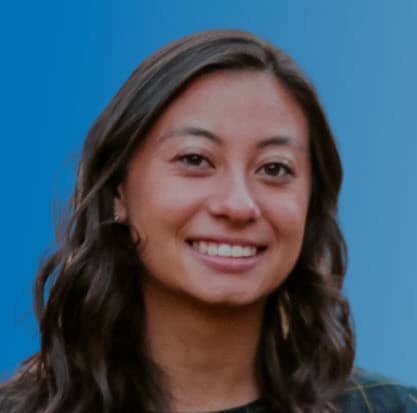 About the Author